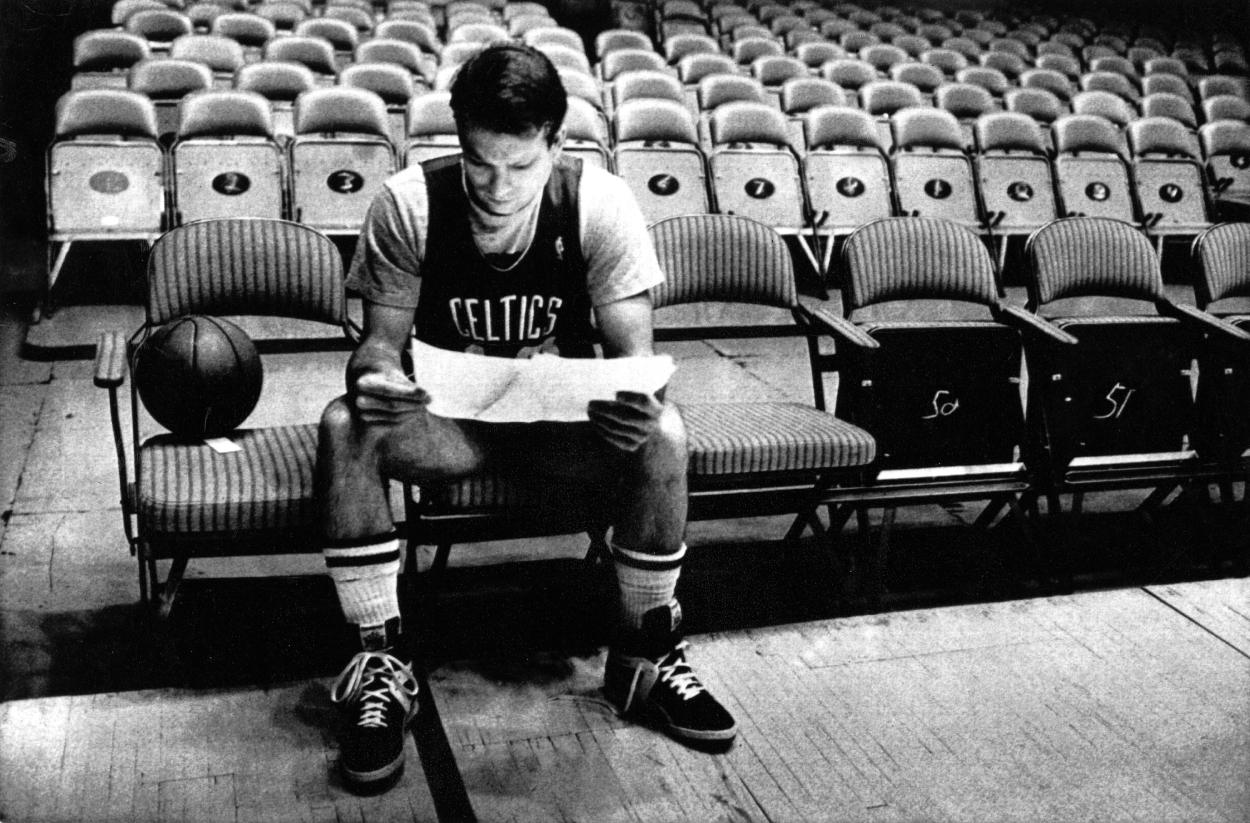 Jerry Sichting, Former Boston Celtics Guard, Remembers 'My 15 Minutes of Fame' From Ugly Brawl With Ralph Sampson
Jerry Sichting recalled his fight with center Ralph Sampson during the 1986 NBA Finals.
The Boston Celtics were looking to close out the Houston Rockets in Game 5 of the NBA Finals in 1986. Instead, they found themselves in a fight — literally, a fight. Jerry Sichting, Boston's 6-foot-1 backup point guard, got into it with Houston's 7-foot-4 center Ralph Sampson, with Sampson throwing a couple of punches and earning an ejection.
The game got ugly and out of hand. More than 30 years later, the brawl is still being talked about as Sichting joked it was his 15 minutes of fame.
Jerry Sichting and Ralph Sampson went at it during the 1986 NBA Finals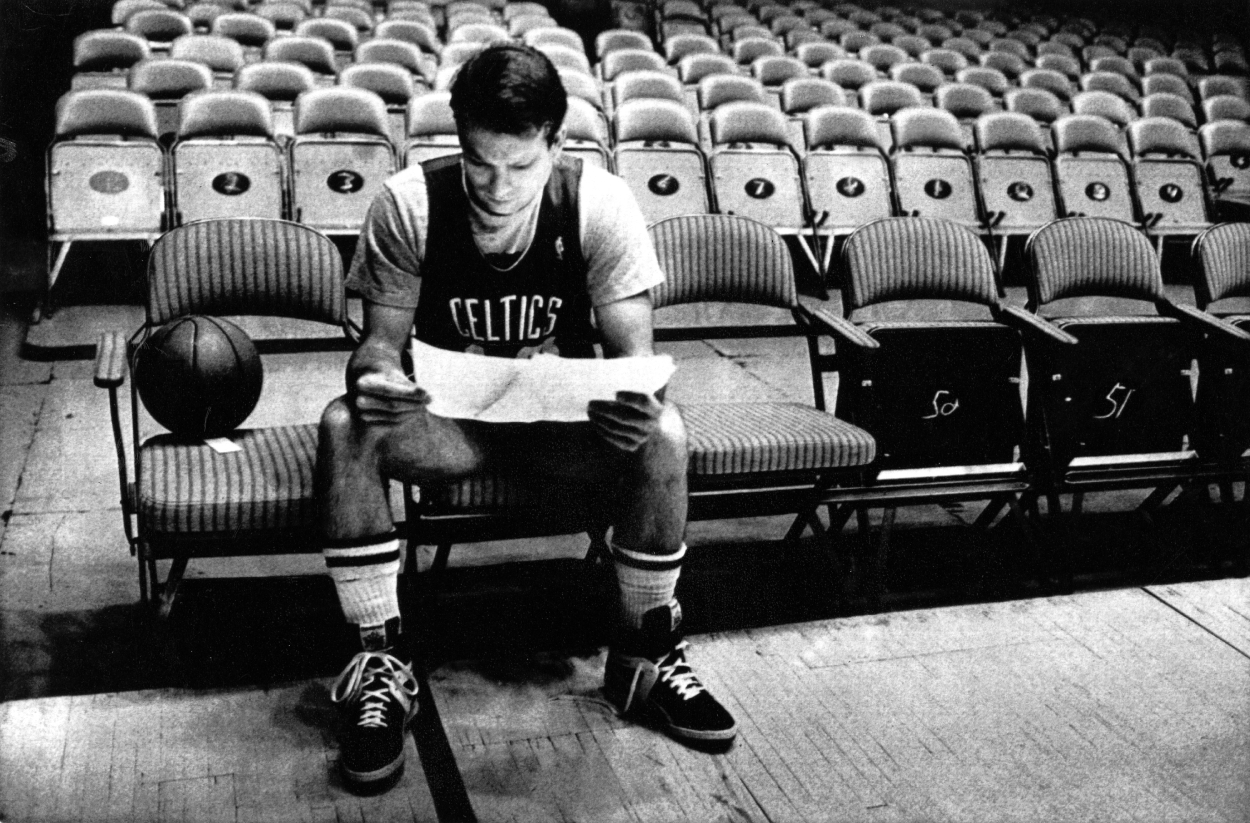 It all seemed to begin when Sichting and Sampson collided with each other during the second quarter of Game 5 of the 1986 NBA Finals. After that, Sichting got caught in a mismatch in the low post and had to guard Sampson, who is 15 inches taller. Sichting wouldn't back down and seemingly frustrated Sampson, who threw a punch and then added another for good measure.
Bill Walton took down Sampson as the benches cleared. Boston's Dennis Johnson seemed to get the worst of it all as he headed back to the bench with a cut above his eye.
Although TV commentators initially announced both Sampson and Sichting were ejected, only Sampson was thrown out. The fight seemed to spark the Houston crowd and the players feed off it.
Houston, on the verge of elimination, bounced back with a 111-96 victory that set up Game 6 in Boston.
"We lost our composure," Bird said after the game, according to the Los Angeles Times. "We fell apart and we unraveled. It was one of those games when they got up, we sort of said, 'The hell with it,' and now we'll have to come back the next game."
Jerry Sichting reflected on 'my 15 minutes of fame'
In June 2020, Sichting reflected on the brawl in a Boston Herald article. He said that fight gets brought up every so often. He joked that the brawl was what he is remembered for.
"It was my 15 minutes of fame," he joked. "I still hear about it every once in a while. Unfortunately, I didn't hit a Finals game-winning 3 like (John) Paxson and (Steve) Kerr did for the Bulls, so I guess I'm remembered for that more."
He is also remembered for ripping Sampson for his punching ability.
"I don't know why he hit me," he said to the LA Times postgame. "What could I do? I threw a couple of elbows, and then he was punching everybody.
"My little boy hits harder than that, and he is 3 years old. I couldn't tell if it was a punch or a mosquito. After he elbowed me earlier, I said I would get him for that."
The Celtics closed out the series with a Game 6 win in Boston.
Sichting offered his version of the fight 34 years later
There had been many different opinions on how the fight began. Sichting offered his version of the brawl 34 years later after rewatching the video.
"I've watched the replay, and what the replay shows is that your memory is not so good," he told the Boston Herald. "It wasn't really that much of a fast break that I thought it was. But I tried to block him out, and, you know, big guys don't like little guys trying to block them out sometimes.
"So he hit me with a forearm in the back, and the ref called a foul, so I kind of turned around and walked back towards him, like, what are you doing? I had my hands palms up in the air, and he swung from a long distance away. Thank God I wasn't that close to him, but he hit me with a glancing blow, and that's what started everything."
Former teammate Danny Ainge, a former guard known to frustrate opponents with his pesky play, said he used to get blamed for the fight.
"People still talk about it, I guess," Ainge said to the Boston Herald. "I don't remember much. I remember that everybody thought it was me that got in the fight with Sampson. I'm like, 'No, no, no, no, no. That was Sichting.' Jerry was a scrappy sucker, too. He wasn't running away from anybody."