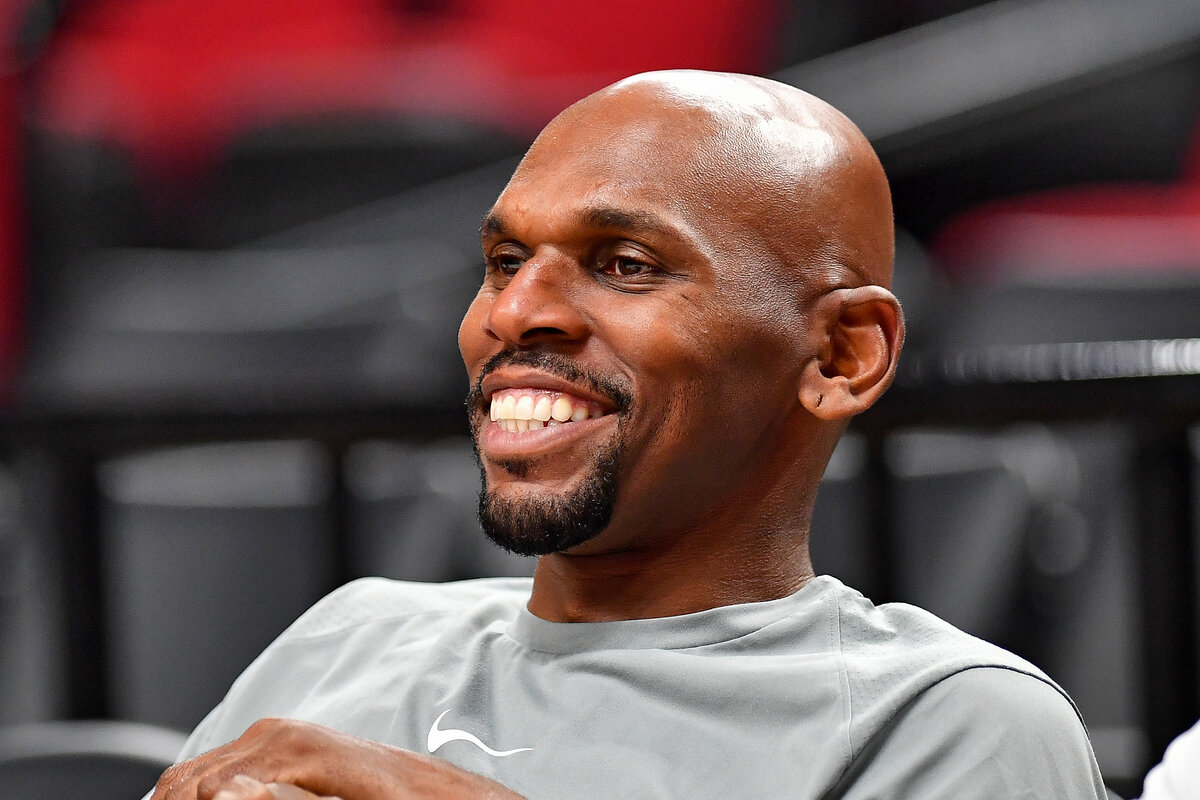 Jerry Stackhouse on Brutally Attacking Jazz Guard Kirk Snyder After a Game: 'He Needed' to Bleed
NBA veteran and current Vanderbilt head coach Jerry Stackhouse has always spoken honestly. Take his thoughts on a 2005 fight with Utah's Kirk Snyder.
Jerry Stackhouse enjoyed one of the more impressive transitions among recent NBA players. 
The third overall pick in 1995, Stackhouse entered the NBA with extremely high expectations, and he eventually grew into an All-Star shooting guard on the Detroit Pistons. 
By his age-30 season, Stackhouse turned into an excellent sixth-man alongside Dirk Nowitzki on the Dallas Mavericks.
Now the head coach for Vanderbilt men's basketball team, Stackhouse has never held back on speaking his mind. Take his commentary on a 2005 fight with Utah Jazz guard/forward Kirk Snyder, for example.
Jerry Stackhouse had a long NBA career
When Jerry Stackhouse hung up his sneakers after 18 NBA seasons, it became clear that he had a career worth remembering.
The third overall pick of the Philadelphia 76ers in 1995, Stackhouse churned out a long journey in the NBA that took him to eight teams and two All-Star Games. Stackhouse averaged 16.9 points on 40.9% shooting to go with 3.2 rebounds, 3.3 assists, and 0.9 steals in 970 games and 564 starts.
A prolific scorer in his prime, Stackhouse's highlights included a 57-point game for the Detroit Pistons in April 2001 against the Chicago Bulls.
Stackhouse averaged 13.1 points and 4.1 rebounds across 75 career playoff games and 16 starts.
Stackhouse is now the head coach at Vanderbilt
Jerry Stackhouse quickly transitioned into coaching after his career ended.
Stackhouse spent the 2015-16 season as an assistant coach on the Toronto Raptors. Toronto promoted Stackhouse to head coach of the Raptors' D League team, Raptors 905, and he spent three seasons in that role.
After a year as an assistant on the Grizzlies, Stackhouse took the Vanderbilt head coaching job in April 2019. Vanderbilt went 11-21 (3-15) in his first season.
Vanderbilt opened the 2020-21 season with three victories in their first five games.
Jerry Stackhouse has never been one to hold back
Jerry Stackhouse has never been one to hide how he really feels about something.
Stackhouse's honesty made him a favorite among the media during his coaching days. Stackhouse also often found himself in fights, including a famous incident with him and then-76ers teammate Allen Iverson.
During a 2013 interview with ESPN, Stackhouse recalled fighting Utah Jazz guard Kirk Snyder in the spring of 2005. Stackhouse waited in the tunnels and fought Snyder, a rookie, after the game.
During that 2013 interview, Stackhouse shared what Snyder told him when they met up after the fight.
"I saw him maybe the next year — he was playing with the New Orleans Hornets — and he came up to me, the strangest thing I've ever seen, the guy said, 'I really needed that. I was frustrated, I was going through a lot with coach [Jerry] Sloan, and us getting into that … I really needed that.'"
ESPN's Bomani Jones pointed out that Stackhouse made Snyder bleed. Jones mentioned a rumor that Snyder told Stackhouse that he, as in Snyder, "needed" to bleed.
"He needed it," Stackhouse confirmed. "It was the strangest thing I ever heard."
Like Sportscasting on Facebook. Follow us on Twitter @sportscasting19.