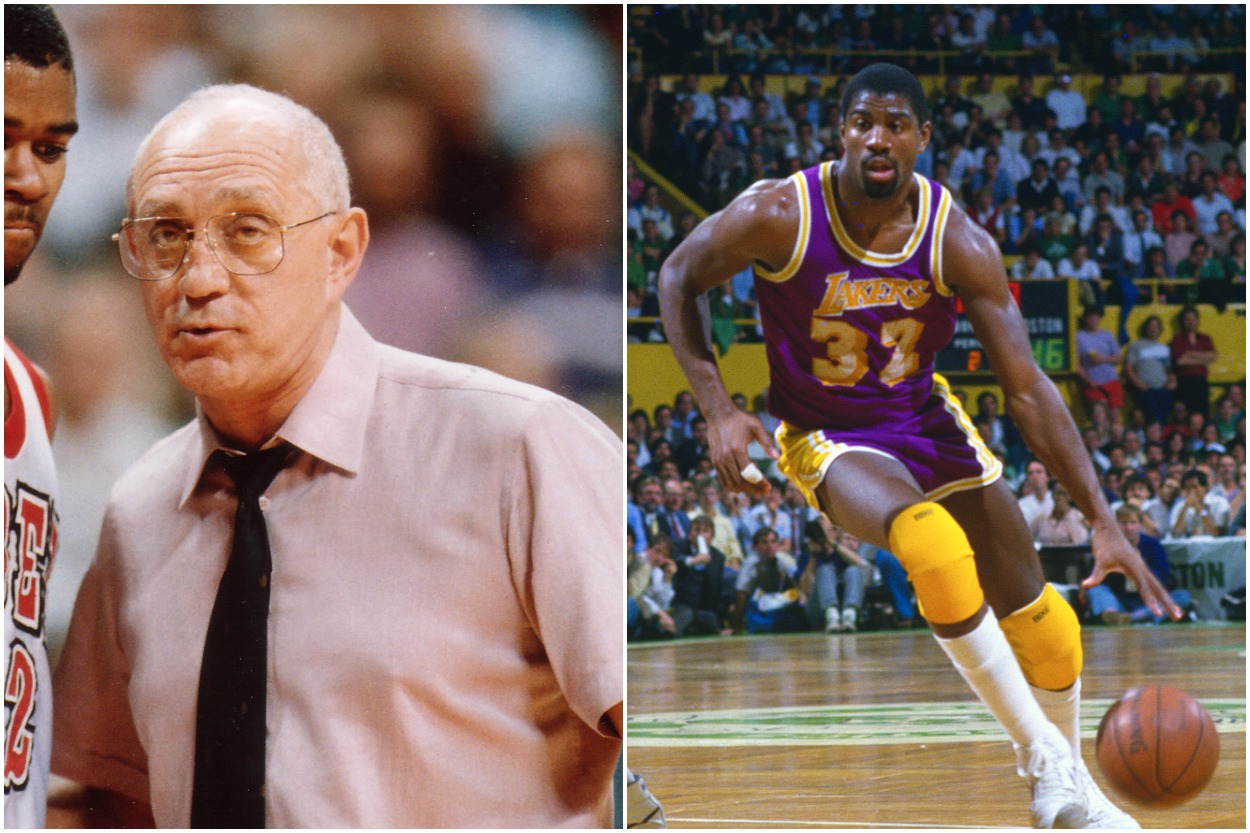 Jerry Tarkanian Was Prepared to Abandon UNLV and Coach the Showtime Lakers Before the Tragic Murder of a Close Friend: 'Some Things Just Aren't Meant to Be'
The Los Angeles Lakers were all set to name UNLV's Jerry Tarkanian as the team's next head coach. However, Tarkanian changed his mind after one of his best friends was found dead.
The Los Angeles Lakers were one of the most prestigious franchises in the NBA. Jerry Tarkanian was one of the most successful coaches in college basketball. It was nothing short of a perfect match.
This pairing nearly became reality, where Tarkanian would have left the Runnin' Rebels for the glitz and glam of Hollywood. But an awful tragedy convinced the veteran coach to change his mind, thereby changing the entire future of the Lakers.
The Los Angeles Lakers had a deal in place with Jerry Tarkanian
The Lakers had their eyes on Tarkanian for years. Owner Jack Kent Cooke approached the UNLV boss after the Rebels made the Final Four in 1977. However, LA's offer was marginally better than what Tark was already making, leading to an easy decline.
But a lot changed by 1979. This time, Cooke called Tarkanian again and promised to double his $350K UNLV salary. The deal, which would have made him the NBA's highest-paid coach, also included a pair of season tickets for every home game and three luxury automobiles — one for him, his wife, and his oldest daughter. He had no choice by to accept, trading in student-athletes for future Hall of Famers Magic Johnson and Kareem Abdul-Jabbar.
"Everything was set," Tarkanian said. "I was the new coach of the Los Angeles Lakers."
"He was so excited to coach Magic [Johnson]," his wife Lois also said. "He had all these ideas how to use him."
However, soon after the Lakers were ready to announce their new head coach, tragedy struck. And it was enough to compel Jerry to stay put.
One of Tarkanian's closest friends was murdered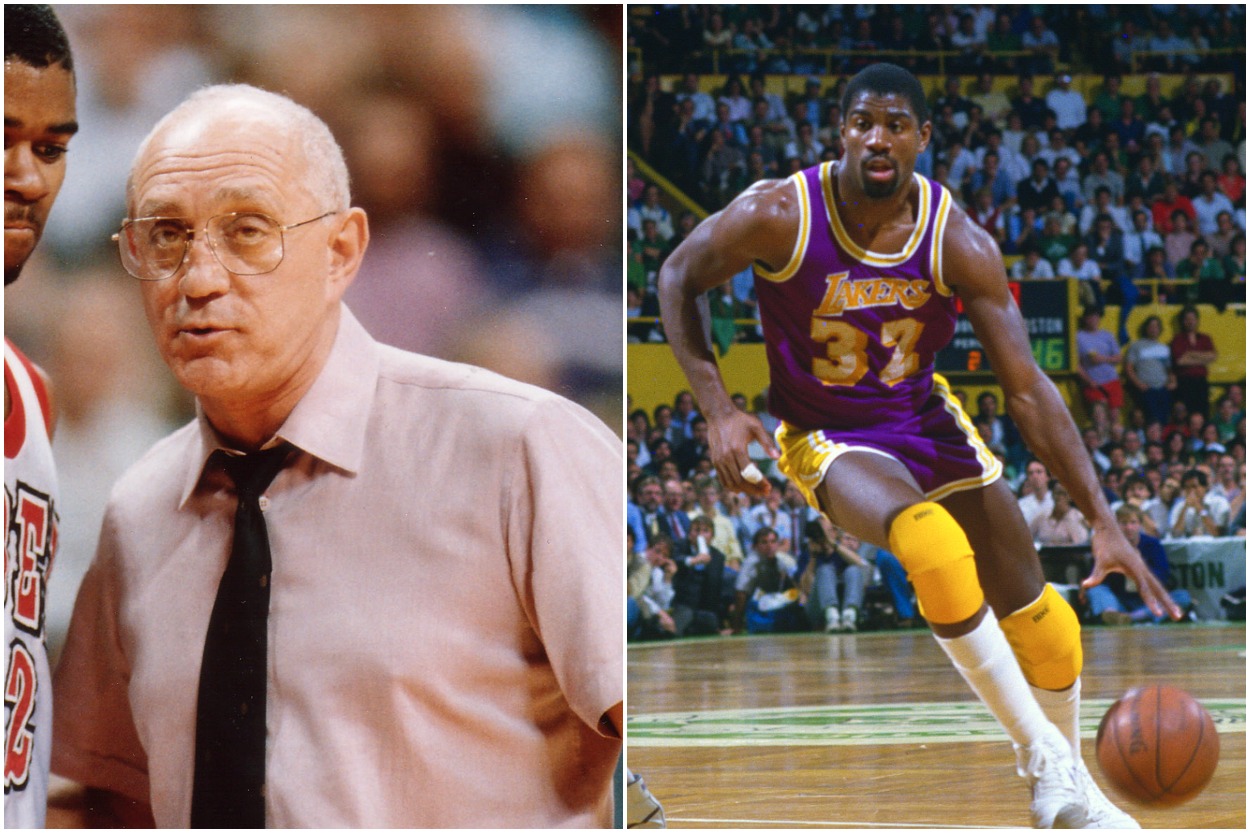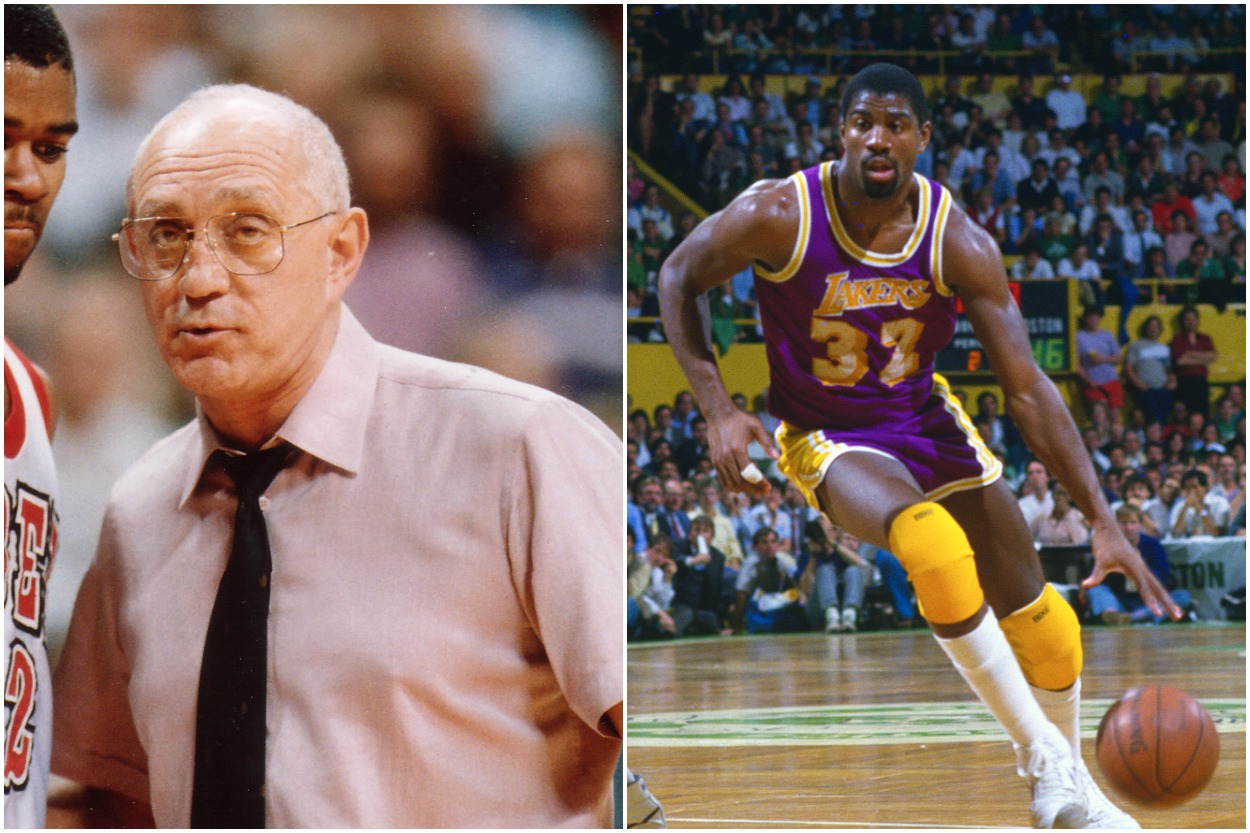 In the early morning on June 15, Tark received a call from Rose Weiss, the wife of his agent and close friend Victor Weiss. Rose asked Jerry whether he had seen her husband after he was failed to show up for dinner the night prior.
"Rose was nervous, but I wasn't at first," Tarkanian said. "We thought maybe he got sidetracked doing something else. Or that something urgent came up. It didn't seem like that big a deal."
Two days after that phone call, the Tarkanians learned Vic was dead. His body had been discovered in a parking garage in North Hollywood.
"It was devastating news," Lois Tarkanian said. "This was someone Jerry was friends with for a long time, someone he loved and admired. I can't tell you how badly that hurt us."
Vic's shocking death forced Tarkanian to re-evaluate his priorities (h/t: Showtime: Magic, Kareem, Riley, and the Los Angeles Lakers Dynasty of the 1980s).
With the death came the news (hidden until this point) of the coaching transaction. The people of Las Vegas reached out. Please don't leave. We need you. You need us. You are Las Vegas. The Tarkanians had four children, none of whom wanted to depart. Maybe, just maybe, money wasn't everything. Maybe $700,000 wasn't worth giving up the job he loved most, the job he was born to hold.

"I don't think Jerry ever got past Vic's death," said Lois. "He just didn't get past it."

When Tarkanian ultimately called [Jerry] Buss to tell him he had decided to remain in Las Vegas, the new Lakers owner held no grudge. "I understand," he said. "Some things just aren't meant to be."

Jeff Pearlman
Tarkanian put his family and community over money, opting to stay with UNLV. Meanwhile, the Lakers were in need of a new coach.
The Lakers created Showtime without Tarkanian
With Tarkanian opting to return to UNLV, the Lakers restarted their coaching search. Eventually, Buss landed on a relatively obscure assistant named Jack McKinney. The Philadelphia-native had spent the last five years with the Milwaukee Bucks and Portland Trail Blazers, winning a title with Portland in 1976-77.
While McKinney was hardly the big name Tarkanian was, his impact on LA was astronomical. The 44-year-old installed a fast-paced game plan that wound up becoming the signature style of the Showtime Lakers. A bicycle accident sadly shortened McKinney's Lakers tenure to only 13 games, but Paul Westhead and Pat Riley continued his philosophies on the way to five titles in 11 years.
Over in Vegas, Tark remained with the Runnin' Rebels for another 13 years, winning a national championship in 1990. His UNLV squad was also known for its high-tempo style, often leading the nation in points. Eventually, Tarkanian left for the professional ranks and became the San Antonio Spurs head coach in 1992. But his tenure lasted all of 20 games before he was fired.
Both Tark and the Lakers found success separately. But they could have formed an outstanding duo, if not for a horrible tragedy.
All statistics courtesy of Sports Reference.