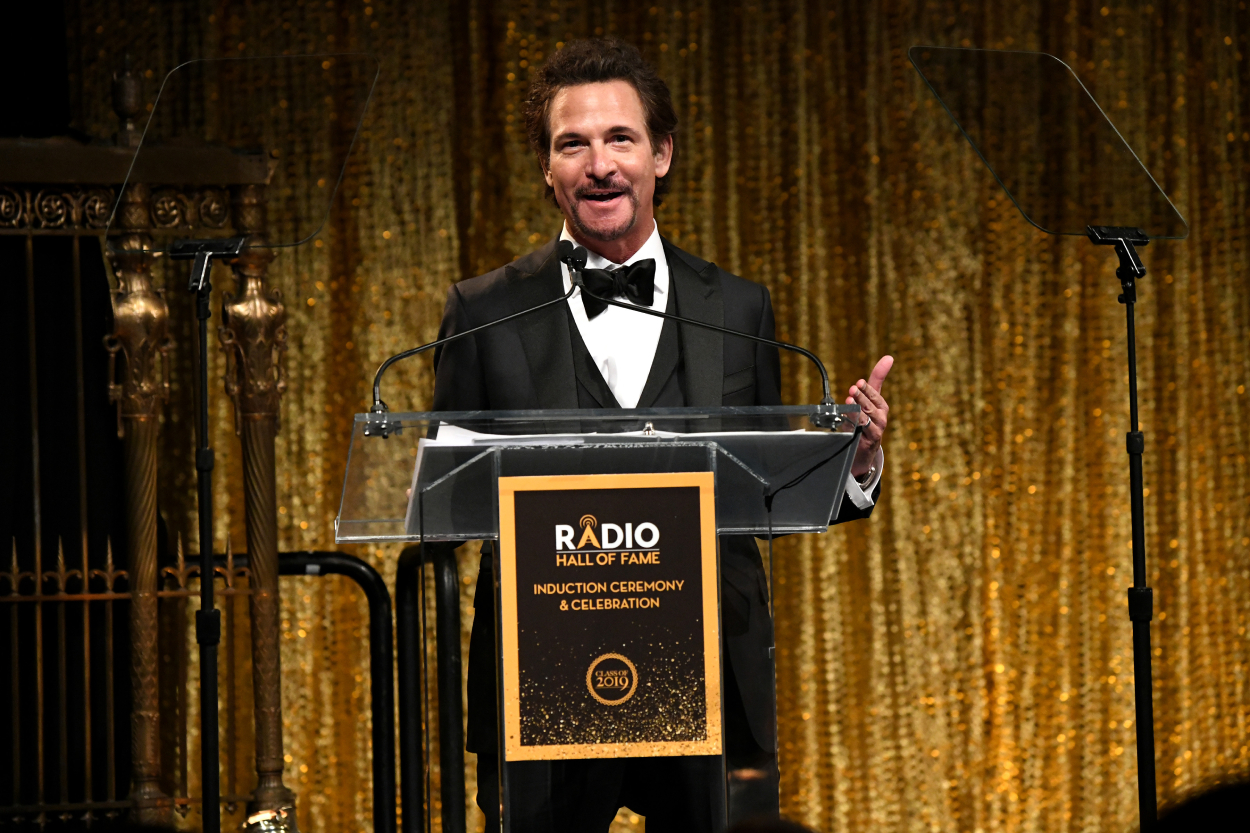 The Jim Rome vs. Jim Everett Feud Continues 27 Years Later
Jim Rome recently took a little dig from Jim Everett over a feud that began 27 years ago.
Jim Rome was a 29-year-old, cocky member of the sports media world. Jim Everett was an NFL quarterback for the Los Angeles Rams and the New Orleans Saints. Rome had always disrespected Everett, seemingly questioning Everett's toughness by referring to him as 'Chris.' Chris Evert was a female tennis player who found her name involved every time Rome spoke about the quarterback. Things got heated back in 1994 when Rome had Everett as a guest on his ESPN2 show, Talk2. Everett apparently hasn't forgotten the incident.
Jim Rome antagonized Jim Everett on television
Jim Rome apparently had something against Jim Everett. On many occasions, the radio host would slam Everett, seemingly mocking his toughness. Rome would refer to Everett as Chris, the female tennis player Chris Evert.
On April 6, 1994, Everett was a guest on Rome's Talk2 show on ESPN2. Everett had just been traded to the New Orleans Saints after spending the first eight years of his career with the Los Angeles Rams. Rome began by saying, "Jim, good to have you on the show. Check that, Chris Evert, good to have you on the show."
"You know what, you've been calling me that for about the last five years," Everett responded. Rome said somewhere along the line in his career, the quarterback changed from Jim to Chris in his eyes. Everett got in Rome's face. "If you guys want to take a station break, you can," Everett said. "But if you call me Chris Evert to my face one more time, we better take a station break." Everett told Rome he didn't think Rome would say it to his face again. He did and all hell broke loose.
Everett attacks Rome in the studio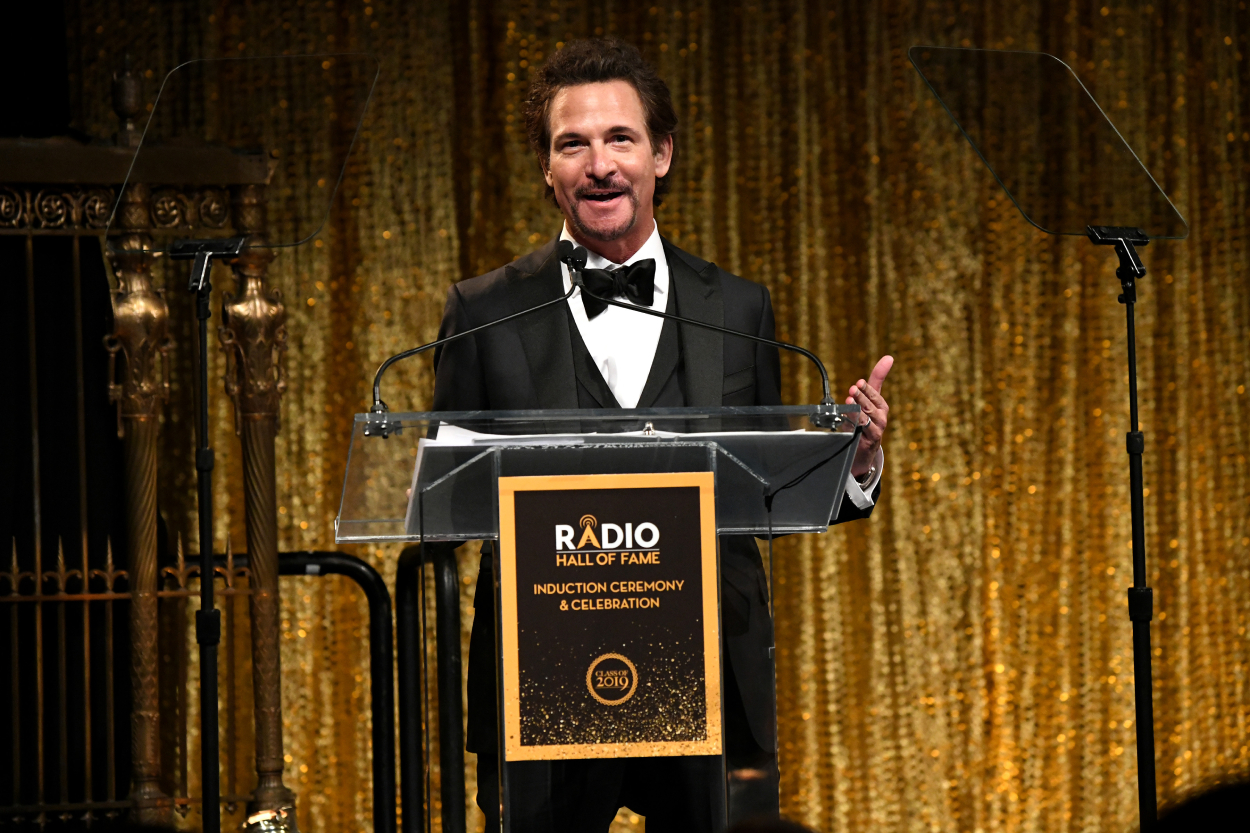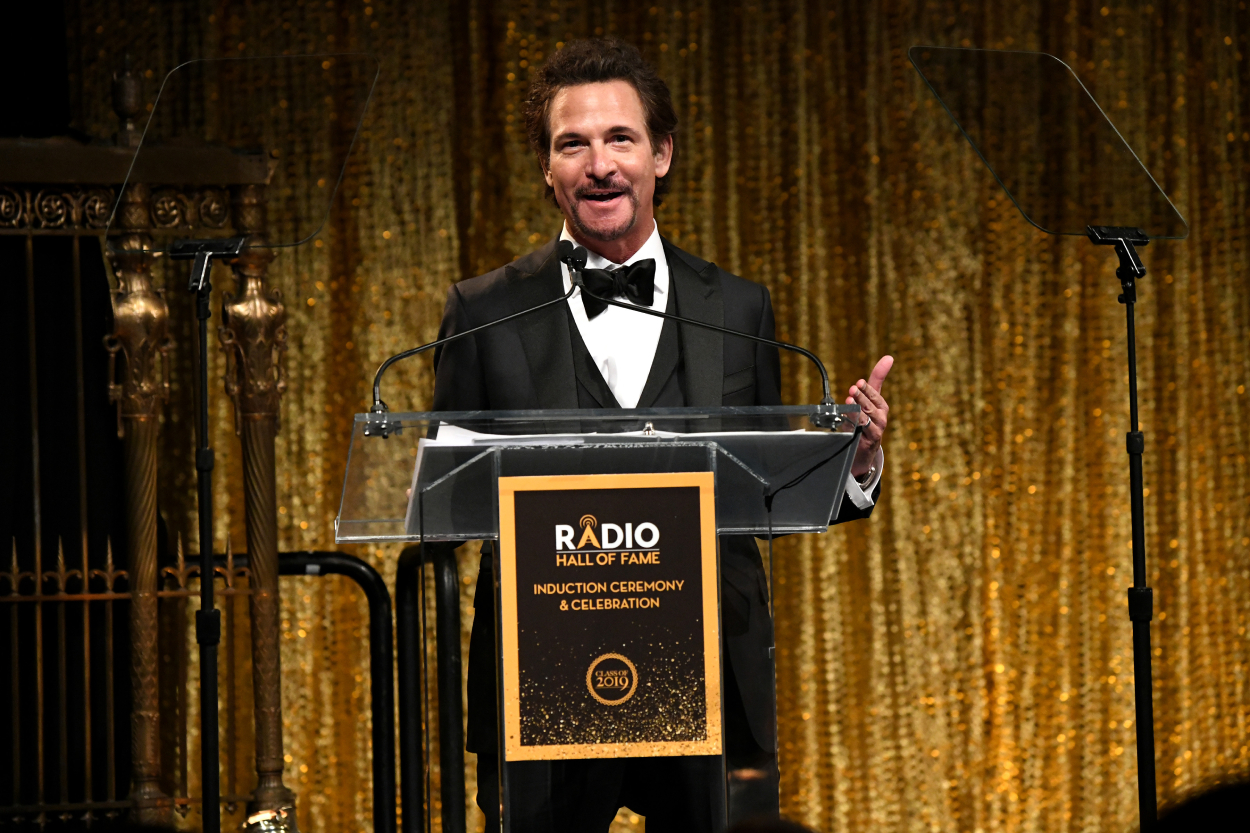 After Jim Everett doubted Jim Rome would call him 'Chris' to his face again, Rome did. When he did, Everett flipped over the table, sending Rome to the floor. Everett stood over Rome as a producer came over to intervene. According to The Washington Post, Everett left the studios immediately after the incident.
According to Rome, Everett told a producer, "I've had to listen to this (on Rome's radio show) for three years. I'm sorry. I just snapped." In a teleconference, Everett said he didn't regret doing what he did. "Really don't condone my actions, but I was put in a position that I thought was going to be in a journalistic-type interview and, instead, I was put into what I felt was a taunting attack," he said, according to The Washington Post. "I don't regret what I did."
At the time, ESPN Executive Editor John A. Walsh said Rome went too far but would not be punished for his actions. "Jim (Rome) went too far," Walsh said in a conference call that included Rome and show producers. But "we do not think this represents the body of work Jim has done on 140 shows. … I don't think there is any cause (for suspension)."
Everett takes a shot at Rome 27 years later
Jim Rome said he regretted pushing Jim Everett's buttons. "What I learned from that is, I didn't have to do it three times," Rome said in 2003, according to The Beaver County Times. "In retrospect, I didn't know he was that angry. Putting him on the show wasn't my idea. Did we get this guy on a plane and fly him in so I could badger him and call him Chris and make it horrible for everybody? No. There was a good interview to be done, and it didn't get done, and it's unfortunate."
Many around the country questioned Rome's motives. Some said the interview was staged. Rome insists it wasn't. To this day, mention Rome or Everett, and that 1994 interview always comes up.
It came up again this week on social media. Everett is the one who brought it up. On Twitter, someone posted, "Name an athlete who has a seriously punchable face…" Everett posted a photo of Rome with the caption, "Wait wait…they said athlete? ….oh never mind."