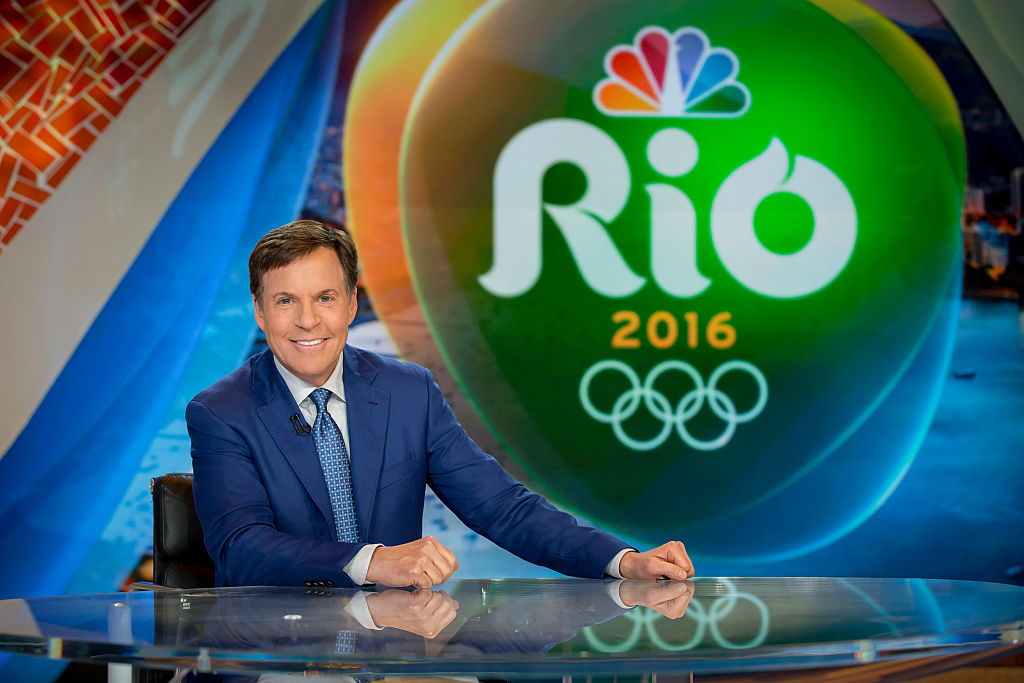 Bob Costas Made Tons of Money on TV Ever Since His Baseball Coach Told Him He Couldn't Hit His Weight
Legendary sports broadcaster Bob Costas made a lot of money calling games ever since his high school coach told him he couldn't hit his weight.
Bob Costas is one of the best in the business. The longtime broadcaster has done it all. He's done play-by-play for Major League Baseball, he's been a football analyst for NBC, he's covered the Olympics. Costas has also been seen doing boxing, golf, NASCAR, and the NBA. He's very good at what he does and some of the credit for his success could go to his former high school baseball coach who suggested he might try another line of work after watching him play baseball.
Bob Costas' early broadcasting life
Bob Costas grew up in New York and attended Syracuse University, graduating with a degree in communications in 1974. He began his career in sports broadcasting while he was at Syracuse as he announced minor league hockey games for the Syracuse Blazers.
When he graduated from Syracuse in 1974, Costas began his professional career at KMOX in St. Louis Missouri. While there, Costa did play-by-play for the Spirits of St. Louis pro basketball team of the ABA. He then went on to call Missouri Tigers basketball games. Still at KMOX, he would also host a call-in sports show.
In 1979, Costas began calling Chicago Bulls basketball games on WGN. His knowledge in multiple sports also allowed him to fill in as a play-by-play analyst for St. Louis Blues hockey games between 1978-1981. From 1976-79, Costas was also employed by CBS as both an NFL and NBA analyst.
Costas signs on with NBC
In 1980, at the age of 28, Bob Costas signed a deal with NBC. Throughout the better part f his early days at NBA, Costas hosted NBC's NBA and NFL coverage. Don Ohlmeyer, the head of NBA's sports coverage, initially told Costas he looked too young and asked him how old he would look if he grew a beard. Costas replied that a beard would make him look five years older, "Don perked up," recalled Costas. "Then I said, 'Because that's how long it would take me to grow it.' And that ended the beard idea."
Costas has been all over the sports world ever since. He has hosted the NBA coverage of golf's US Open from 2003-14. He teamed with Marv Albert and Al Michaels on NBC's primetime PBC on NBC's boxing series. Up to that point, Costas, Michaels, and Albert combined to work 25 Super Bowls, 25 NBA Finals, 23 Olympics, and 19 World Series, but had never worked together.
Along with horseracing and NASCAR, Costas was a staple in the network's coverage of the Olympics. He began his Olympic coverage in 1988 and worked the Games until 2016. In 2014, an eye infection forced him to withdraw from hosting the Olympics that year. In January of 2019, Costas stepped down from NBC after 40 years.
Costas turned from playing sports to broadcasting them and it paid off
While attending Commack High School in New York, Costas had tried out for both the basketball and baseball teams. Costas said he was the final cut in both sports and he recalled the days he was notified he didn't make the baseball team.
" I remember when the baseball coach cut me – he was also a math teacher – and he had pitched in the Pittsburgh Pirates chain in the early 1950s in the minor leagues," Costas recalled in May of 2019. "And he said to me, 'You know, I think I'm gonna have to cut you loose, because I don't think you can hit your weight, and I doubt that you weigh 130.' Which might have been true at that time in high school, but he then asked, and this is truth, he said, 'Have you ever considered broadcasting?' and I was 16-years-old, I said, 'Yeah that's pretty much all I think about.' He said, 'Good, concentrate on that. Your future is in the booth, not on the field.' So, he was a fairly perceptive guy."
At 130 pounds and maybe 5-foot-5 at the time, it wasn't likely Costas wasn't going to be drawing the attention of professional scouts, so the move to the broadcast booth paid off. At the time of his retirement from NBC, Costas was making $7 million per season. Celebritynetworth.com lists his net worth at $45 million.