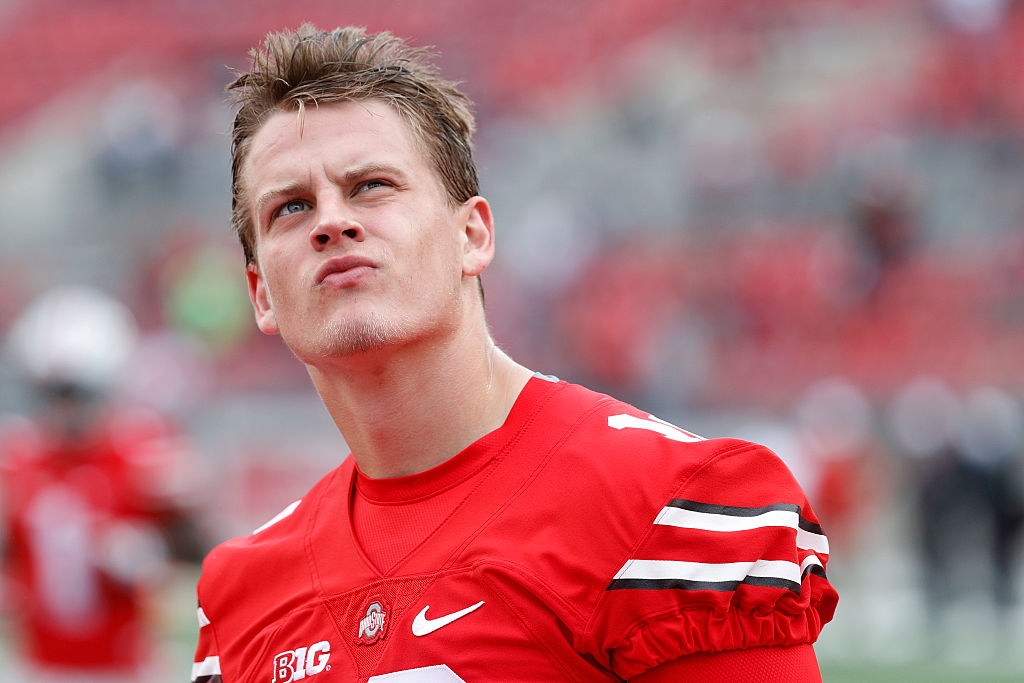 Joe Burrow Can Become the Most Successful Former Ohio State QB of All-Time
Joe Burrow was a part of the Ohio State Buckeyes' football program for three seasons. While he did not play that much, he could ultimately become the most successful Ohio State quarterback of all-time. This sounds crazy but despite the program's immense success, the Buckeyes have not had their quarterbacks succeed in the NFL. Joe …
Joe Burrow was a part of the Ohio State Buckeyes' football program for three seasons. While he did not play that much, he could ultimately become the most successful Ohio State quarterback of all-time. This sounds crazy but despite the program's immense success, the Buckeyes have not had their quarterbacks succeed in the NFL.
Joe Burrow spent three seasons at Ohio State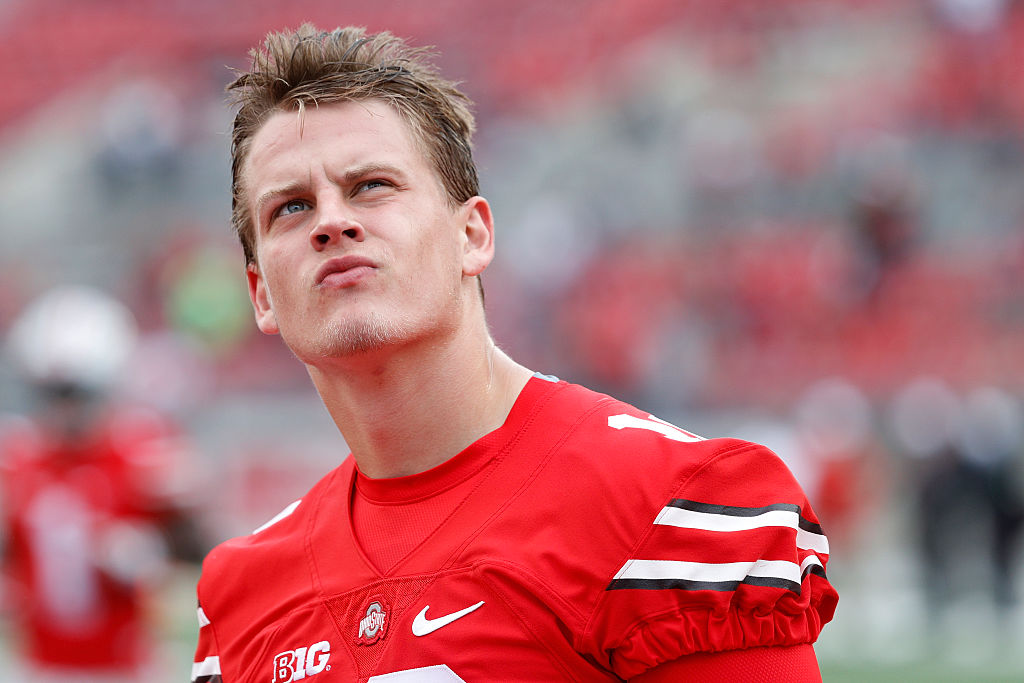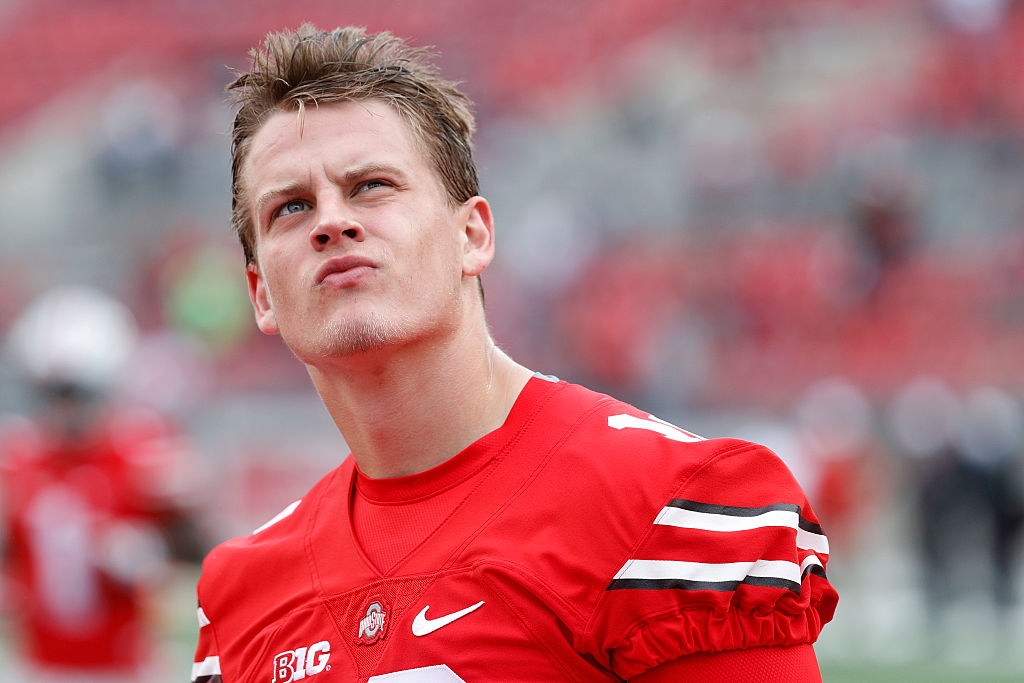 Joe Burrow went to Ohio State in 2015 but because of the Buckeyes' crowded QB room, he redshirted in 2015. Ohio State had just won the national championship in 2014 with a third-string QB as the other two got injured. In 2015, though, all three quarterbacks – Cardale Jones, J.T. Barrett, and Braxton Miller – were back and wanted to play. 
Then in 2016 and 2017, Barrett was still there. With him having success during the Buckeyes' national championship-winning season, Burrow was not going to beat him out. Burrow ultimately threw 28 passes in 2016, completing 22 of them. He threw for 226 yards, two touchdowns, and no interceptions. In 2017, Burrow only threw 11 passes, completing seven of them, for 61 yards, no touchdowns, and no interceptions. 
There then was an open competition at quarterback for the 2018 season between Burrow and Dwayne Haskins. However, Haskins beat him out. So, Burrow, who graduated from Ohio State in May 2018, announced he was transferring.
Becoming a star at LSU
Burrow then transferred to LSU. He threw for 2,894 yards, 16 touchdowns, and five interceptions in 2018. That was while Haskins threw for 4,831 yards, 50 touchdowns, and eight interceptions at Ohio State. So, picking Haskins over Burrow that season was probably a good choice for OSU.
In 2019, though, Burrow became a legend. He threw for 5,671 yards, 60 touchdowns, and six interceptions. His play earned him the Heisman Trophy that season as he won it over two Buckeyes who were also finalists. He also led LSU to a national championship win. 
With his stellar play in 2019, many project Burrow to be the No. 1 overall pick in the 2020 NFL draft. He is expected to go back to Ohio and play for the Cincinnati Bengals.
He can be the most successful Ohio State QB of all-time
While Ohio State is one of the top college football programs in the country, their quarterbacks do not have a lot of success in the NFL. 
The Baltimore Colts selected Art Schlichter with the No. 4 overall pick in the 1982 NFL draft. He ended up being a bust, though, as he threw for 1,006 yards, three touchdowns, and 11 interceptions in his career. Kent Graham, who the New York Giants selected in the eighth round in 1992, had a decent career. It was nothing spectacular, though. He threw for 7,801 career passing yards, 39 touchdowns, and 33 interceptions. Then Troy Smith, who even won the Heisman Trophy, was selected in the fifth round of the 2007 NFL draft. He only threw for 1,734 yards, eight touchdowns, and five interceptions in his career. Then there was Terrelle Pryor who became a wide receiver after throwing for 1,994 yards, nine touchdowns, and 12 interceptions as a QB in the NFL.
Then, more recently, you have Braxton Miller, Cardale Jones, and J.T. Barrett. Miller became a wide receiver in his final season at Ohio State with Barrett and Jones having success while he was injured in 2014. He was then a wide receiver for a short time in the NFL. Jones, who recently played in the XFL, threw 11 passes in his NFL career, completing six of them, for 96 yards and one interception. Additionally, Barrett has been on some practice squads but has not yet played in the NFL. 
So with this long list of mediocrity, Burrow has a chance to have more success at the NFL level than any other former Ohio State quarterback. However, Dwayne Haskins could give him a run for his money after being selected in the first round of the 2019 NFL draft. Either way, both of them have great chances to be a lot better than the men who came before them.