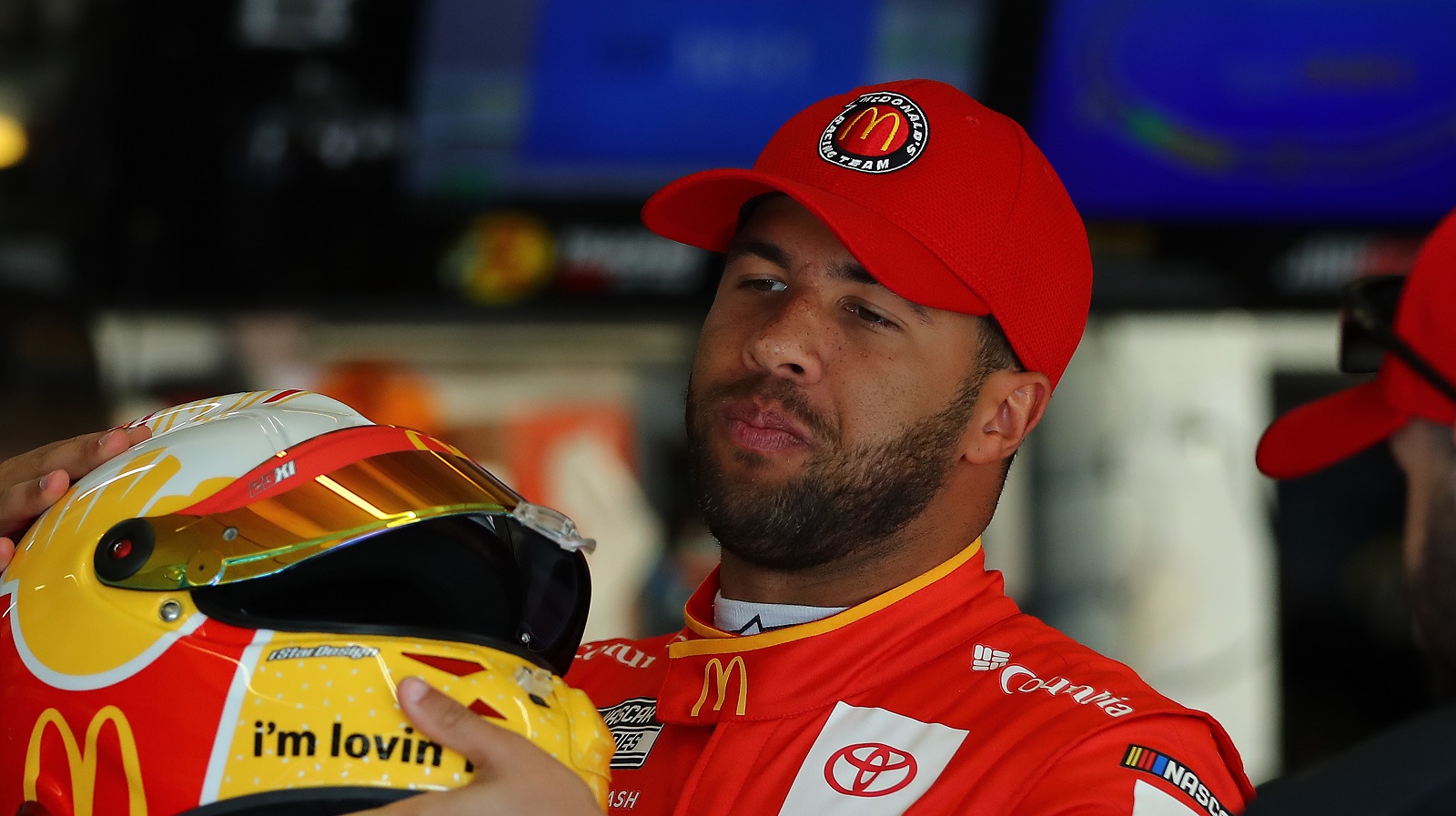 Joe Gibbs' First Cup Series Driver Into His Extra Xfinity Car Is Bubba Wallace Instead of 1 of His Own Stars
Bubba Wallace, who struggles on road courses, will drive in the Xfinity Series for Joe Gibbs Racing at Circuit of the Americas.
The first Cup Series race of the season away from the ovals is bringing out road-course ringers like Joey Hand and Boris Said. However, it's also leading to stars from the top NASCAR series landing in vehicles they wouldn't otherwise drive.
Most notable among them is probably Bubba Wallace, and the driver of the No. 23 Toyota won't be out there for the fun of it. Wallace left plenty of points on the table last season with mediocre showings on road courses, so he's hopping into an Xfinity Series car this weekend at Circuit of the Americas to look for an edge.
Bubba Wallace will be doing his homework Saturday at COTA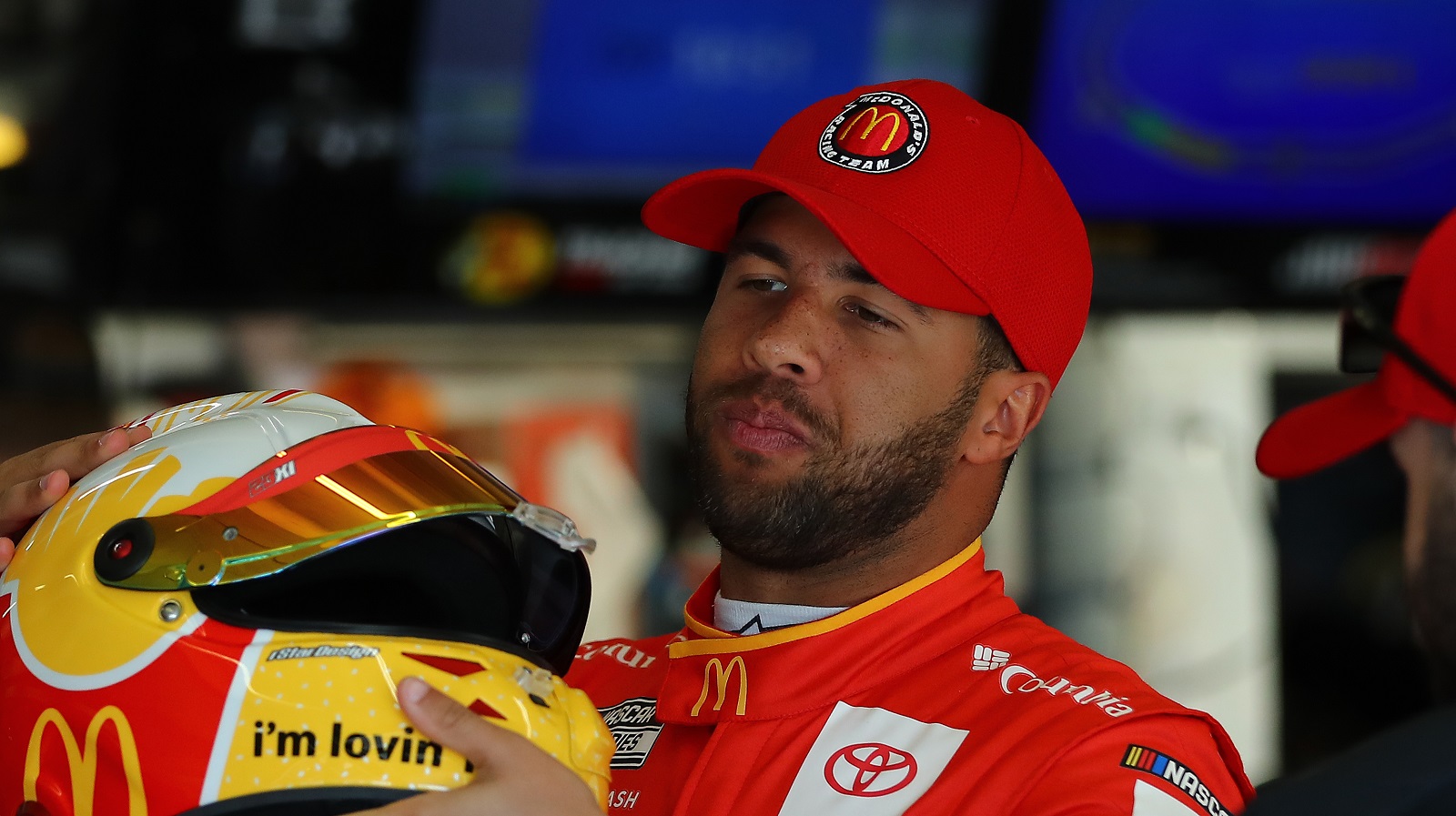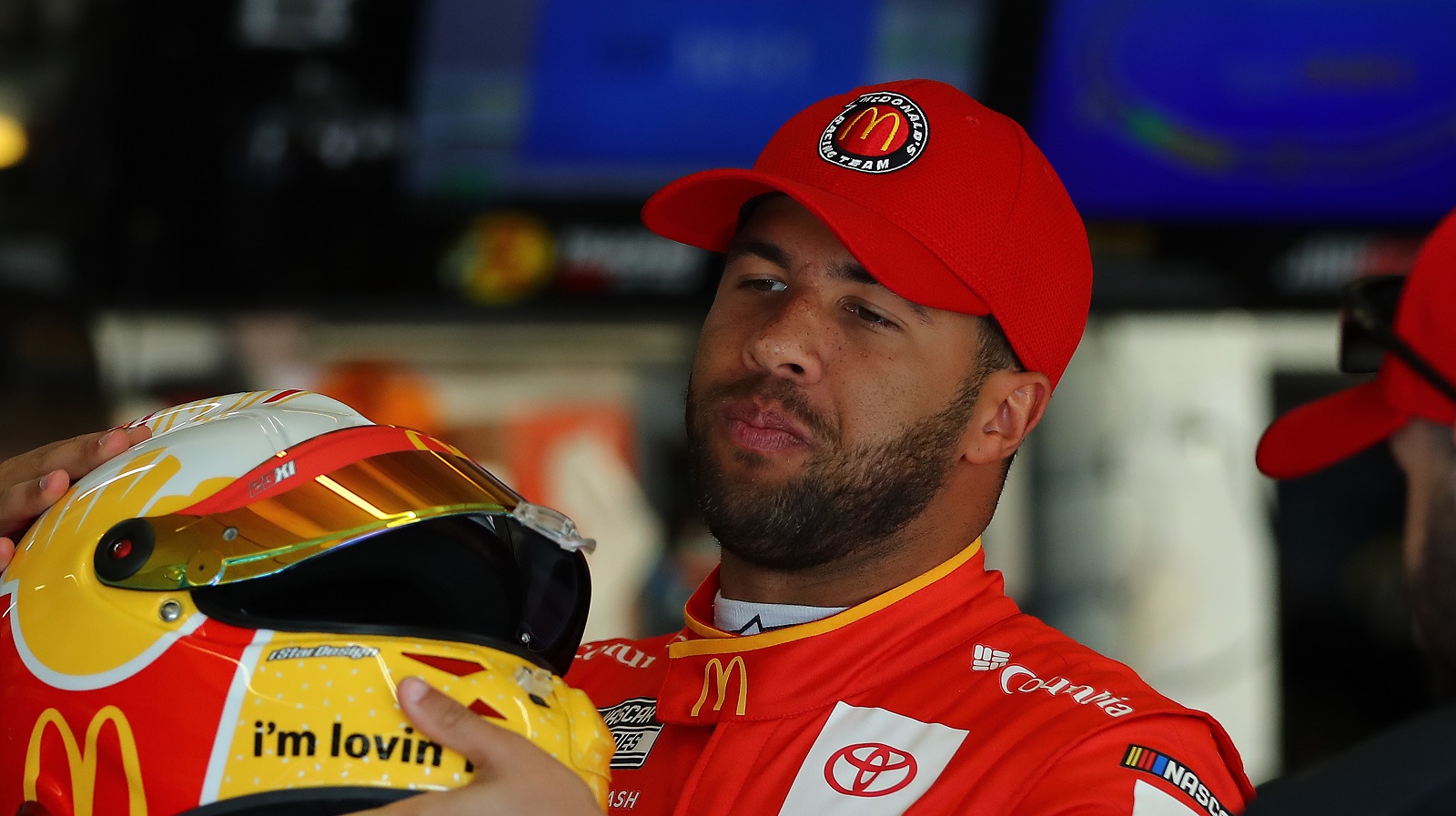 When the 2021 regular season concluded at Daytona, Bubba Wallace sat 21st in points in his first season competing for 23XI Racing and his fourth as a full-time NASCAR Cup Series driver. With only 12 rivals having won races, the rest of the 16-driver playoff field was settled via season points, and Wallace was an also-ran.
Certainly, he missed opportunities on the ovals. Crashing late in the Daytona 500 cost him positions, and Wallace's Toyota was still running at the end of races where he placed poorly: Las Vegas (28th), Bristol (27th), Richmond (26th), Kansas (26th), and Loudon (26th) all come to mind.
But Wallace's work on road courses also left something to be desired. He gets a mulligan for 39th place at COTA after crashing in miserable conditions, but Wallace never finished better than 13th in any of the seven races away from ovals. In particular, the road courses at Daytona (26th), Road America (24th), and Watkins Glen (23rd) were all missed opportunities to accumulate crucial points.
That explains why Wallace will be doing double duty this weekend at COTA by driving an Xfinity car the day before returning for the Cup Series race.
Bubba Wallace will drive the Joe Gibbs Racing No. 18 Toyota
With Bubba Wallace, 18th in the standings through five races, looking to do some remedial work on road courses but 23XI Racing not fielding an Xfinity Series car, Joe Gibbs Racing has agreed to seat the winner of the 2021 Talladega playoff race in its No. 18 Toyota at both Circuit of the Americas and Indianapolis Motor Speedway.
Wallace made his NASCAR debut with Joe Gibbs Racing in an Xfinity car back in 2012. It helps, too, that 23XI co-owner Denny Hamlin happens to drive in the Cup Series for JGR, and the Gibbs organization hasn't booked (or at least they haven't announced) a full slate of drivers this year for that car.
Wallace has made 86 career Xfinity starts, including three top-10 finishes.
"The No. 18 Toyota GR Supra team is always strong and I'm excited to be competing with them at COTA and Indianapolis," Wallace said in a team release. "Thanks to the team at 23XI and Toyota for helping to make this happen, and thanks to Dr Pepper for coming on board for the race at COTA."
Alex Bowman will drive in the Camping World Truck Series
Hendrick Motorsports driver Alex Bowman logged top-10 finishes in four of seven NASCAR Cup Series races a year ago. Like Bubba Wallace, Bowman will be doing double duty this weekend. However, his second ride will be in the Camping World Truck Series rather than in an Xfinity car.
Bowman, who has joined teammates Kyle Larson and William Byron in reaching Victory Lane already through five races this season, will drive the No. 7 Chevrolet for Spire Motorsports.
The race will be Bowman's first in a NASCAR truck since 2017. In two previous starts, his best finish was sixth in Atlanta.
All stats courtesy of Racing Reference.