Joe McKnight's Tragic Death Was a Result of Road Rage, Not Racism, Sheriff Said
Joe McKnight, a former running back with the New York Jets, already had a taste of the National Football League. He was itching to get back and was expected to be signed by the Minnesota Vikings, but was never given the chance. McKnight was gunned down in December of 2016 in a road-rage incident.
Joe McKnight's football career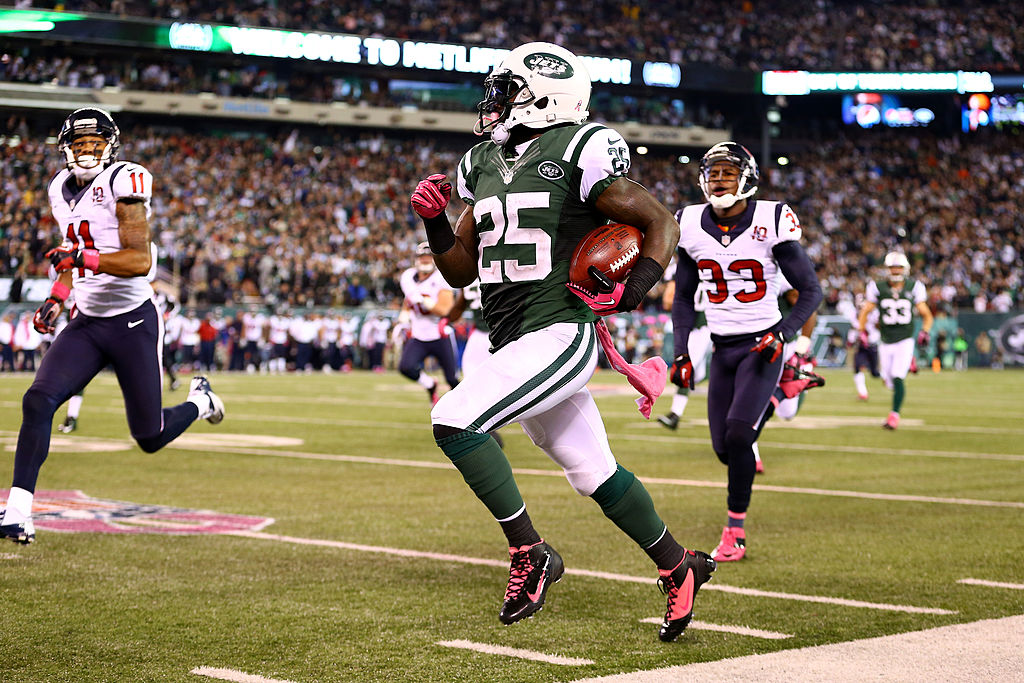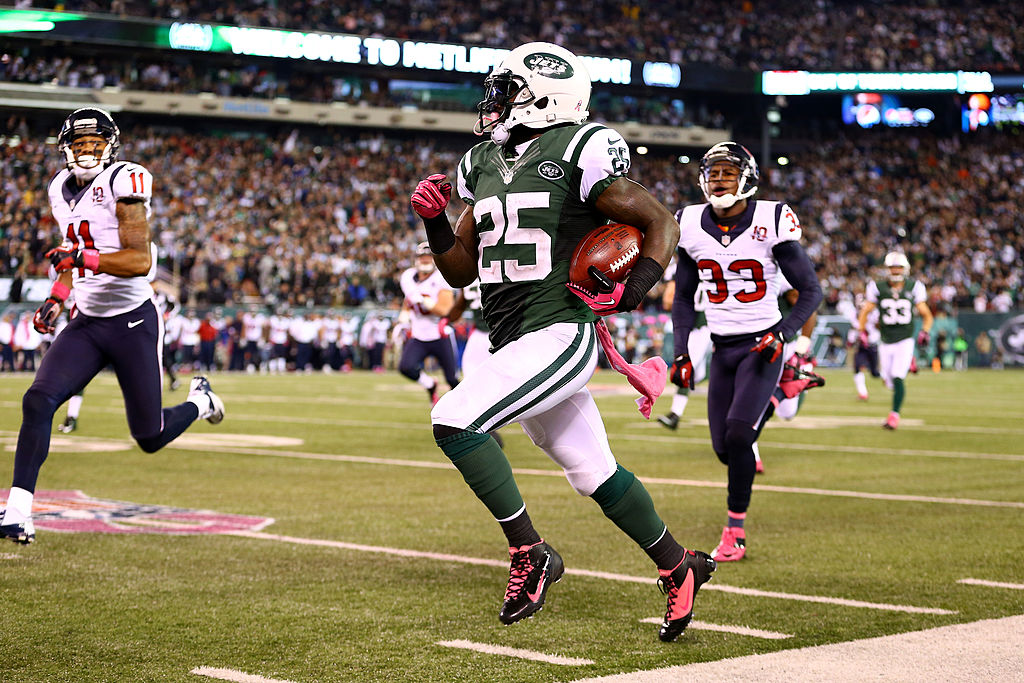 Joe McKnight was another talented running back who attended USC and made his way to the National Football League. McKnight played three years for the Trojans from 2007-2009 and rushed for better than 1,000 yards in his final season before heading to the NFL.
After collecting 1,014 rushing yards and eight touchdowns in his final year at USC, McKnight made his way to the NFL. McKnight, a 6-foot, 190-pound running back, was drafted by the New York Jets in the fourth round of the 2010 NFL draft. He played sparingly in his first three seasons with the Jets, averaging 37 rushing attempts during those years.
McKnight was placed on the Physically Unable to Perform list in 2013 and was then waived by the Jets. The Kansas City Chiefs signed him in 2014 and he caught two touchdown passes before tearing his Achilles tendon in the second game and missed the rest of the year. He joined the Canadian Football League in 2016.
McKnight shot and killed in December of 2016
On Dec. 1, 2016, Joe McKnight was shot and killed by Ronald Gasser after the two had been driving erratically on a highway in Louisiana. According to The Guardian, witnesses said McKnight was weaving in and out of traffic at a high rate of speed. Gasser then followed McKnight, taking an exit he normally wouldn't have taken after McKnight allegedly cut him off.
Defense attorneys said Gasser, 56 at the time, fired a shot in self-defense at McKnight who was approaching Gasser's vehicle after the incident that lasted roughly five miles. McKnight had his hand on the open window of the passenger's side before he was shot. District Attorney Seth Shute said physical evidence showed Gasser lied during his testimony when he said McKnight lunged at him.
Glasser was convicted of manslaughter and sentenced to 30 years in prison.
He was indicted on a second-degree murder charge. The jury voted 10-2 for the lesser verdict of manslaughter.
The case was deemed a road-rage incident
After Ronald Gasser shot Joe McKnight, he remained at the scene. After questioning, he was initially released, according to Sports Illustrated. Gasser's release, which lasted eight hours, sparked protests at the time as some insisted race played a role in the shooting.
Jefferson Paris Sheriff Newell Normand, who has since retired, said the shooting of McKnight, a black man, by Gasser, who is white, had nothing to do with race. "This isn't about race," he told the Detroit Free Press. "Not a single witness to this day said there was one racial slur uttered during the course of these events. Unfortunately, a life was lost. But you want you know something, folks? Two people engaged in bad behavior that day. Why? I don't know."
According to Fox 8 Live, McKnight's step-father, Elmo Lee, said McKnight was not a troubled kid and was about to be signed by the Minnesota Vikings. "I just want people to know that this was not a troubled kid. The boy was just trying to make it back in the NFL, that's all he wanted to do," Lee said. "That was his whole dream since six years old. I've been knowing him from six, and this is just senseless, and it has to stop. Somewhere it has to stop."