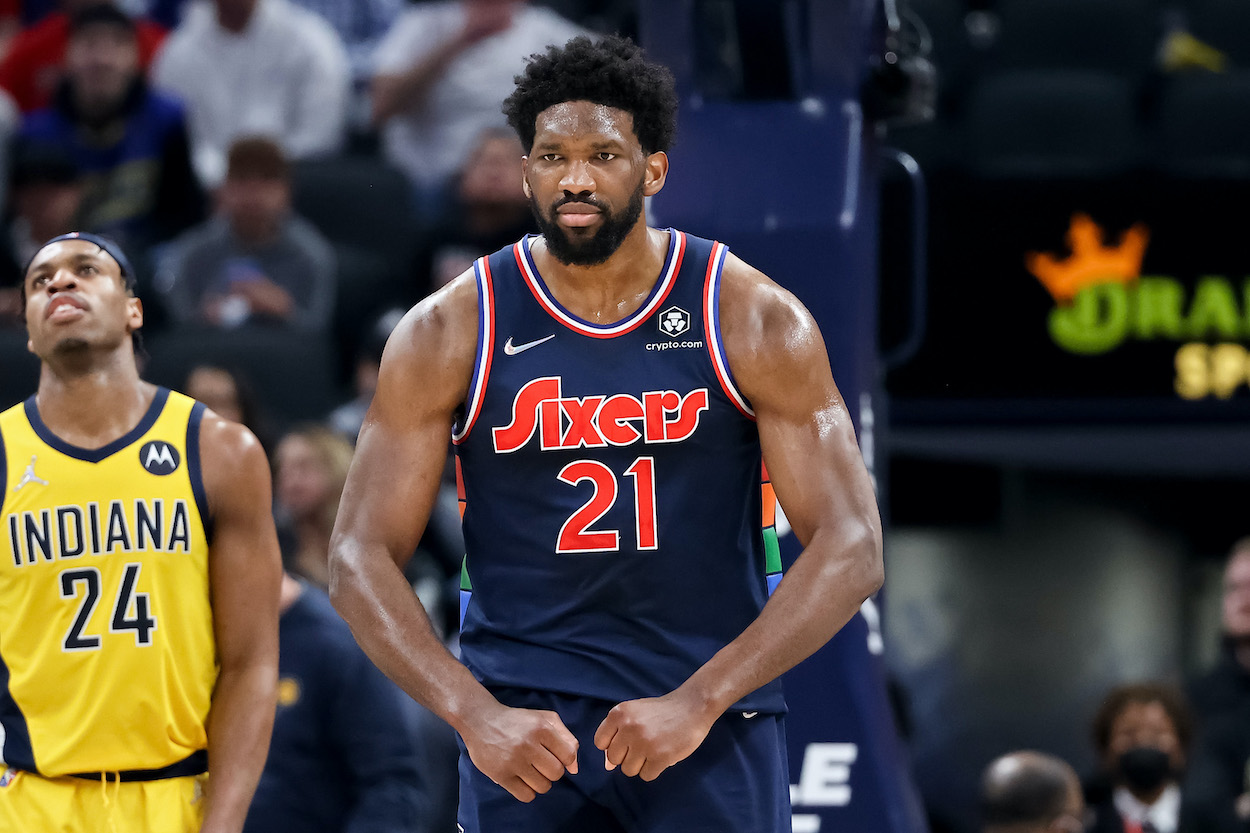 Joel Embiid Just Made NBA History by Winning the Scoring Title, but He Has a Loftier Goal for 2023
Joel Embiid hopes he isn't done making NBA history just yet.
Joel Embiid has enjoyed a historically dominant season for the Philadelphia 76ers. By averaging 30.6 points per game and winning the 2022 scoring title, Embiid became the first center to do so since Shaquille O'Neal in 2000. He'd be a deserving league MVP if he does end up winning the award.
But Embiid isn't even close to satisfied with what he's personally accomplished this season. The superstar big man has already set his sights on another center scoring record he hopes to break next year.
Joel Embiid is making the center position great again
Centers used to dominate the NBA in every way imaginable. In the 1960s and 1970s, Wilt Chamberlain, Elgin Baylor, and Kareem Abdul-Jabbar took turns winning scoring titles and championships, as they were virtually unstoppable down low in a much smaller league.
Players such as Moses Malone, Hakeem Olajuwon, Patrick Ewing, and Shaq continued to prove how much of a difference-maker a physically imposing center could be over the next few decades. However, the old-school center has gone out of style in recent years. The growing fascination with analytics and the three-point shot has caused NBA teams to prioritize shooting when looking for new players to add to the roster.
That includes centers. Big men who make their living on the block aren't seen as efficient offensive players nowadays. The importance of an offensive-minded center isn't what it once was, and that's why the last 21 scoring title winners have all been guards or forwards.
In 2022, Embiid bucked that trend by becoming the first center to win the scoring title since Shaq in 2000. He's also the first center to average more than 30 points per game over an entire season since Moses Malone scored 31.1 PPG in 1982.
But next year, Embiid will be coming for Malone's 31.1 mark.
Embiid already has a scoring goal in mind for next season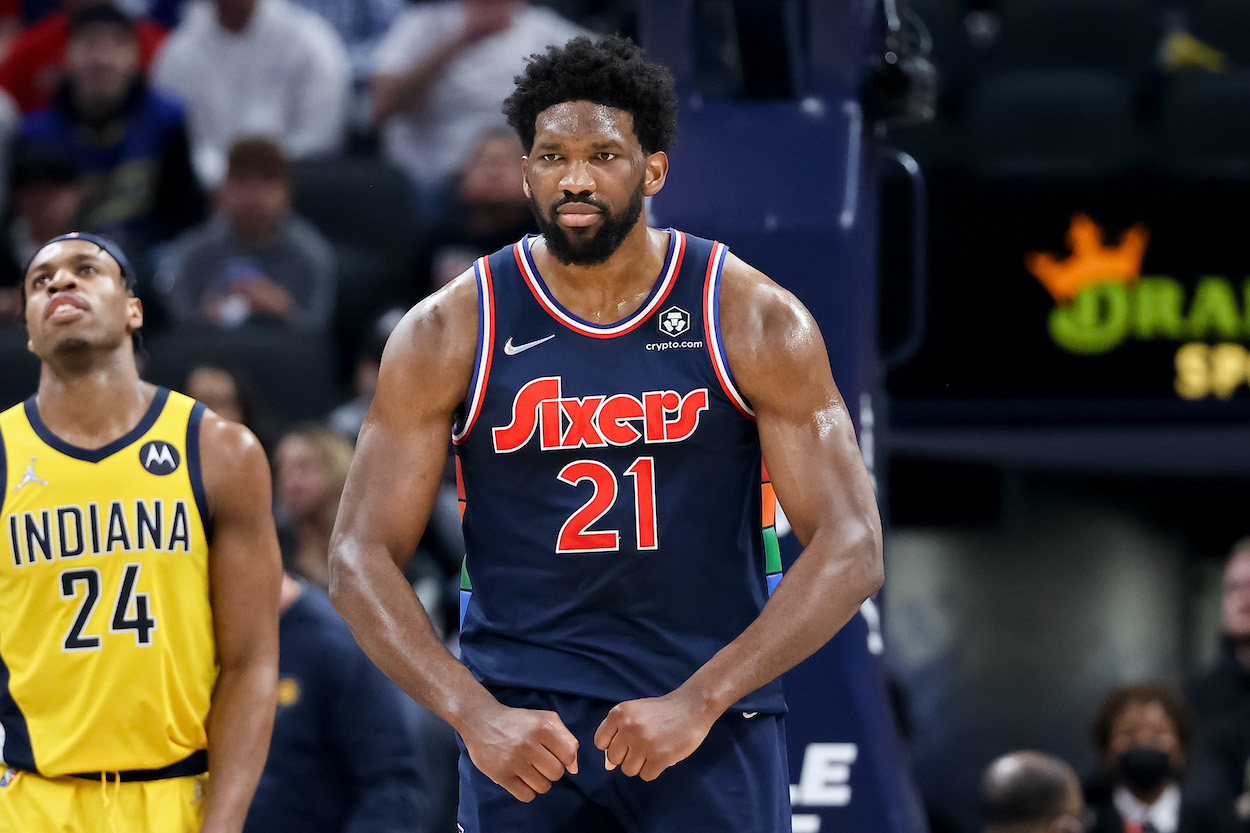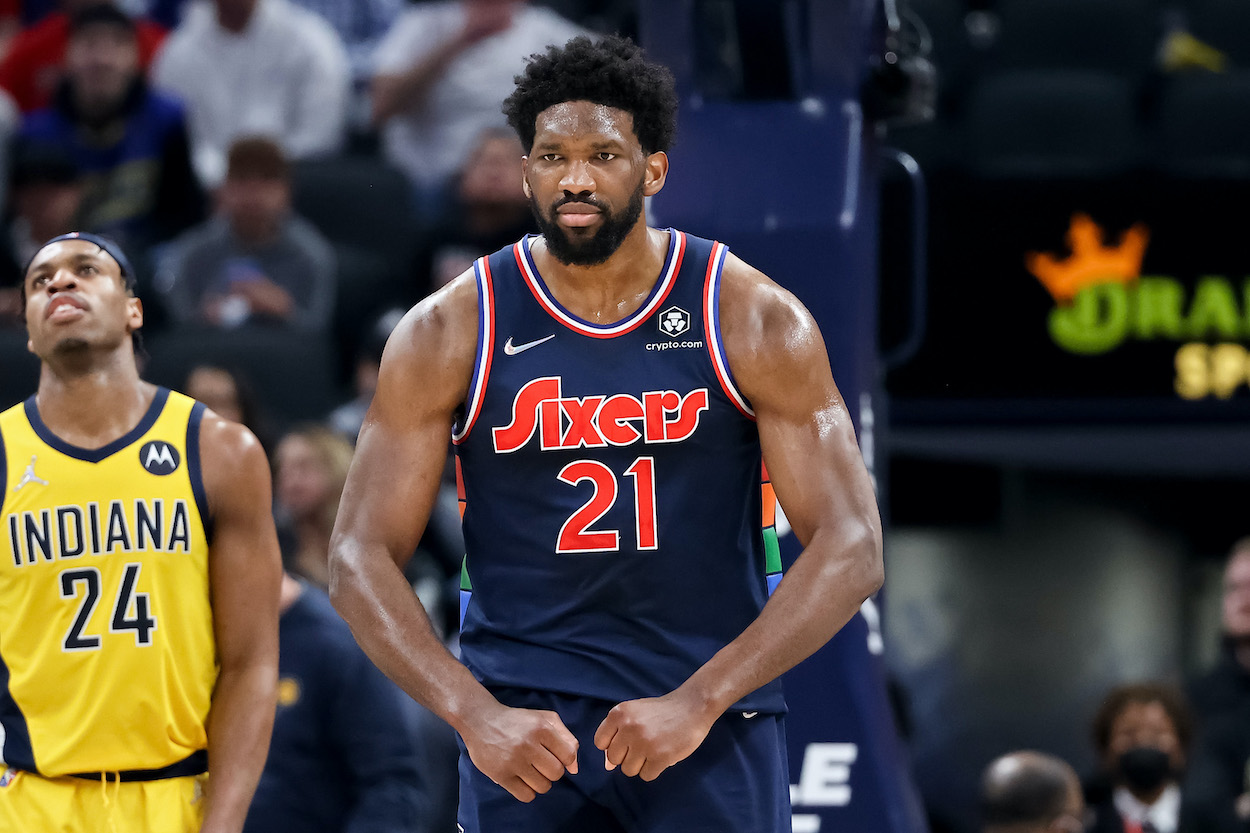 It will be tough for Embiid to replicate his incredible 2021-22 season, but he plans on putting up even bigger numbers next year. Malone's 31.1 scoring average in 1982 could be in danger.
"Well, that's the challenge for next year," Embiid told reporters last week after joining Malone in the record books. "So, next year, I gotta come out and average more than him, but it's great. Obviously, he's a legend and it's great. Especially as a big in this era, it's been a long time. It's been, what, 40 years? So it hasn't been done. That's something that I think is great."
Embiid is proud of how he's resurrected the center position, and he hopes his scoring title will pave the way for more big men to do the same.
"I hope guys coming up more, especially bigs coming up, are able to do even more," he said. "And like I said, I think the biggest thing with me is that I feel comfortable with it because I feel like I didn't force anything. I feel like I just played within the flow of the offense."
Being a trend-breaking center in this era of basketball is impressive, and Embiid has more records to break in the coming years, but he won't be completely satisfied with any of his accomplishments until he brings a championship to Philadelphia.
Like Sportscasting on Facebook. Follow us on Twitter @sportscasting19.