Joey Logano and Alex Bowman Have a Really Awkward Issue Considering Their Occupation
Rival drivers who couldn't keep Joey Logano from winning the 2022 NASCAR Cup Series title now know his kryptonite: Just offer the dude a ride to the track on Sunday.
And it turns out Logano isn't alone. One week after he fessed up to his weakness, Alex Bowman admitted to the same vulnerability that you probably never imagined would be an issue in the country's most popular racing series.
Joey Logano admits to a problem with motion sickness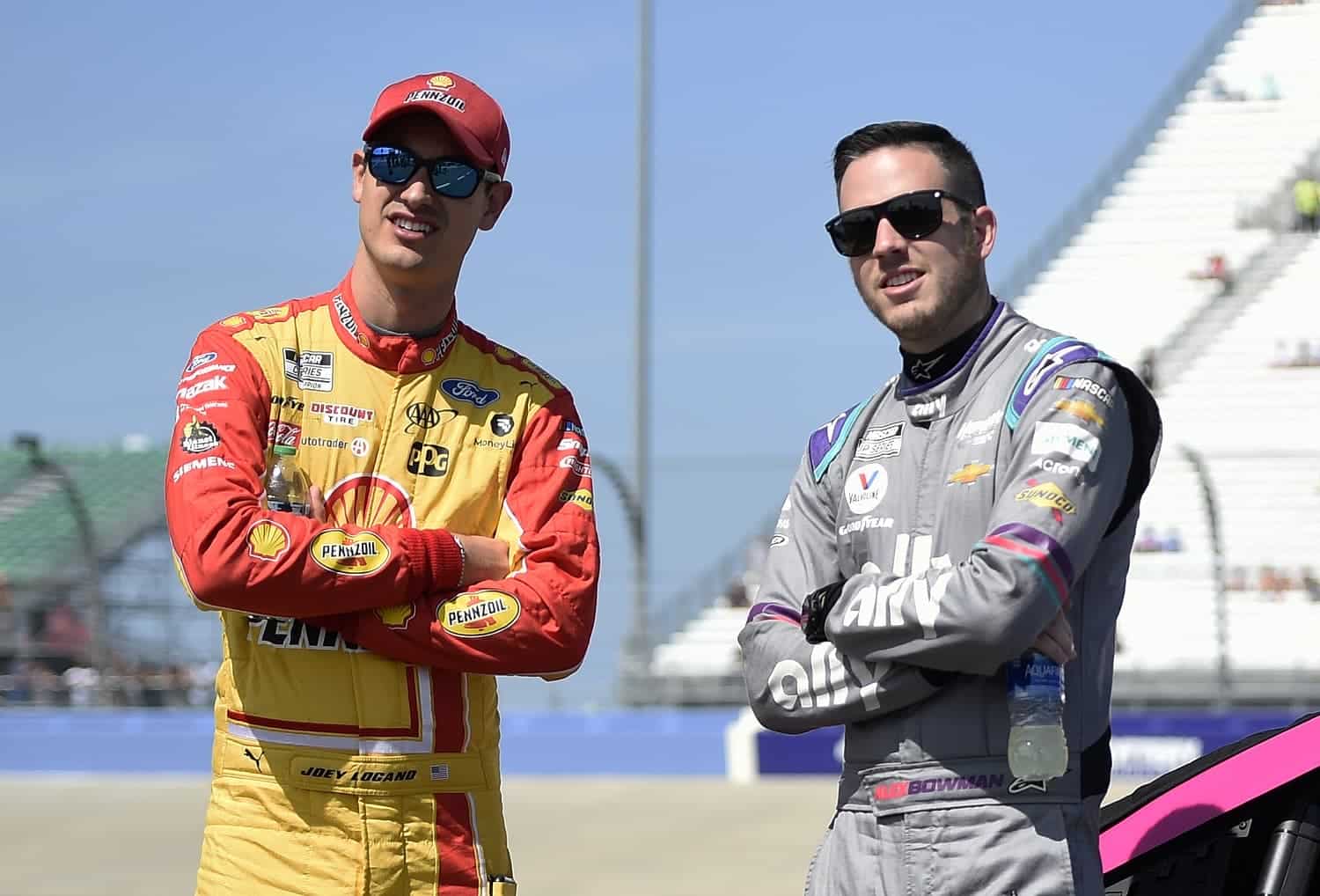 He's just 32 years old and has won a pair of NASCAR Cup Series championships, so Joey Logano is already well on his way to induction into the NASCAR Hall of Fame. However, his dominance behind the wheel extends beyond 31 wins in the Cup Series and 30 more in Xfinity Series cars. Even when he's not racin', he's wheelin'.
"I don't ride. I drive everywhere," Logano told The Athletic in reporter Jeff Gluck's popular Q&A series published each week of the NASCAR season. "I hate riding in the passenger seat. Usually when we do an appearance somewhere, a lot of times they have a car service to pick you up or something. … Give me a rental car."
Why is he so adamant?
"I get car sick for one, and I hate that. And then this sounds so bad, but no one ever drives as good as me," he added with a laugh.
For the record, the proper terminology is "motion sickness," and he's not alone. The Centers for Disease Control and Prevention website says it strikes when the movement a person sees differs from what their inner ear senses. It can happen in cars, boats, and even rides at the amusement park, and dizziness, nausea, and vomiting are common.
Does it affect Logano when he's racing?
"No, because I'm, like, focused in," Logano told Gluck.
Alex Bowman suffers from the same issue as Joey Logano
The best part of The Athletic's weekly Q&A feature is that Jeff Gluck asks the same set of core questions each week, so readers get a variety of perspectives over the course of the season. One of this season's questions asks NASCAR drivers to describe how they are as passengers in street cars.
It turns out Alex Bowman is every bit as bad – and maybe worse than – Joey Logano when it comes to leaving the driving to others.
"I get super car sick all the time," Bowman admitted in the most recent interview. Greg (Ives, his former crew chief) and I went to Pittsburgh last year for concussion stuff … and Greg took some super windy road, and it was traffic and stop-and-go.
"And he's a crew chief, not a driver, so you know how that was going. But I was ready to throw up by the end of it. I was super car sick. It was terrible."
The Hendrick Motorsports driver said that wasn't a one-off.
"There's very rare situations I can ride in a car with somebody and not feel bad."
Got a question or observation about racing? Sportscasting's John Moriello does a mailbag column each Friday. Write to him at [email protected]