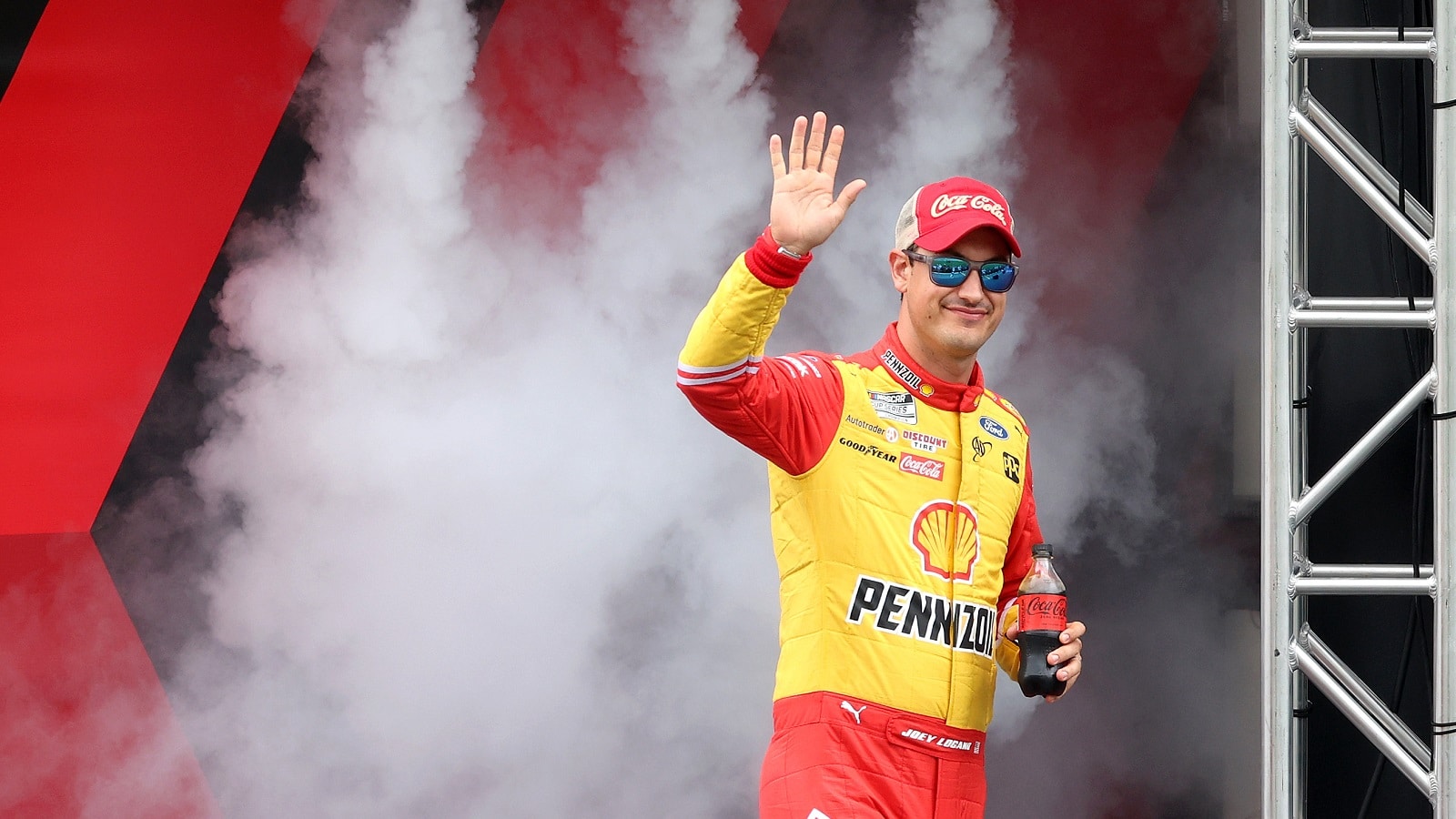 Joey Logano's Take on Superspeedway Racing Is Why Daytona and Talladega Should Only Get 1 Race per Season
Joey Logano is fed up with the predictable wrecking that overshadows actually racing at superspeedways.
Matt Kenseth took matters into his own hands by wrecking Joey Logano at Kansas in 2015 as payback for a previous incident. Fellow drivers agreed it needed to be done.
Logano is no longer disliked at that level, but he'll never be the most popular driver in the garage. On the other hand, he merits an "atta boy" or two from his peers when the NASCAR Cup Series rolls into Darlington. His honesty about superspeedways justifies dropping Daytona and Talladega down to one race per year, though it will never happen.
Last weekend at Daytona was not a good look for NASCAR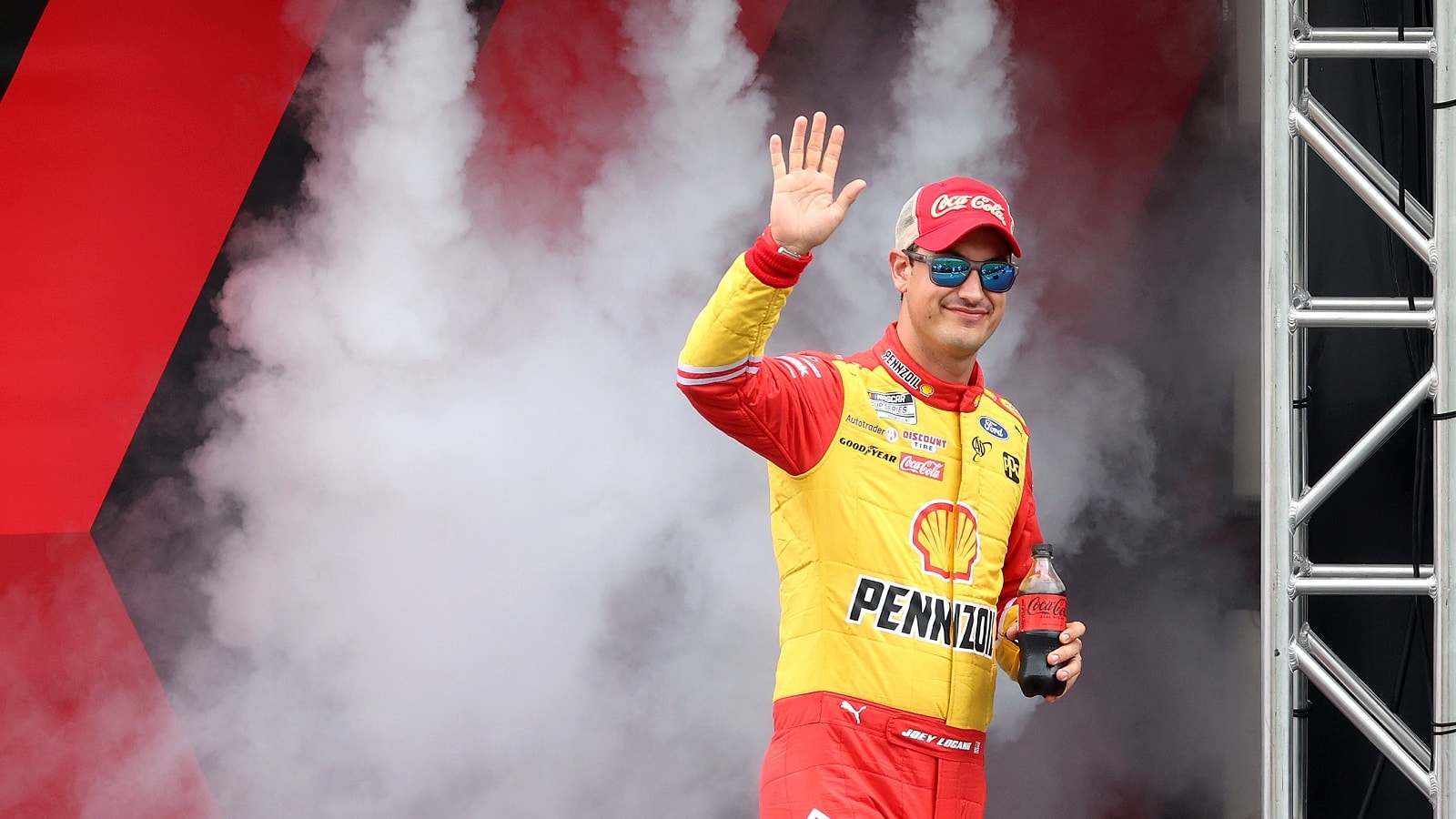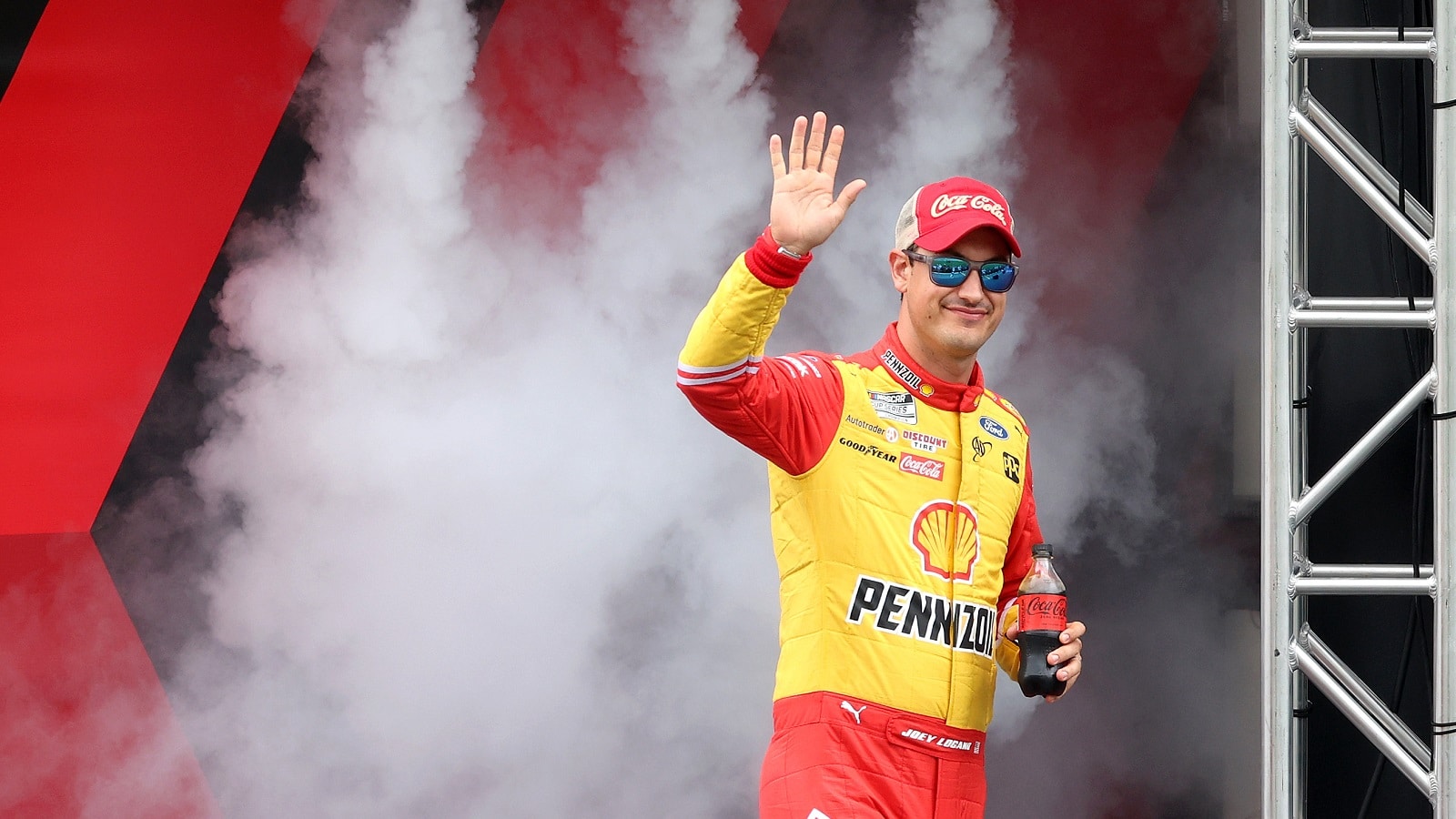 Trackhouse Racing co-owner Justin Marks guesstimated on Twitter that NASCAR Cup Series cars absorbed $4 million in damage during the Coke Zero Sugar 400 at Daytona International Speedway. There were four major wrecks, and the last one with 21 laps to go wiped out 13 cars at the front of the field.
A day earlier, the carnage in the Xfinity race was on the same level. JR Motorsports co-owner Dale Earnhardt Jr. said watching cars loaded onto haulers headed to Daytona was sad because he knew only half would be coming back to the shop.
The implications in the Cup Series races beyond money were huge. Austin Dillon drove through the carnage to take the lead and came back after the ensuing rain delay to win a playoff berth at the expense of Martin Truex Jr., among the season leaders in points.  
Certainly, wrecks are part of the sport. Whether it's a road course, a short track like Bristol or Martinsville, or the superspeedways at Daytona and Talladega, high speeds and passing in close confines create incidents.
Fresh off 12th place in that messy Daytona race but hardly unscathed, Joey Logano sounded off this week and made points more important than those of the stage and playoff variety he chases each week.
Joey Logano: 'Where'd they finish? In the freaking garage'
Joey Logano won a pair of regular-season races to clinch his NASCAR Cup Series playoff berth. He'll go to Labor Day weekend at Darlington as the No. 2 seed behind Chase Elliott as he opens pursuit of a championship to go along with the one he earned in 2018.
He'll be coming to town justifiably upset by the ridiculous turn of events at Daytona. Austin Dillon, one notch above a field-filler, won. Austin Cindric, Landon Cassill, Noah Gragson, Cody Ware, B.J. McLeod, and David Ragan placed in the top 1 despite the fact half of them are barely household names in their own households.
Meanwhile, Kevin Harvick, Denny Hamlin, Chase Elliott, and Brad Keselowski were among the accomplished drivers who watched the conclusion from the garage or on team planes while headed home to North Carolina.
Logano spoke up on SiriusXM NASCAR Radio, airing his frustration with superspeedways, namely Daytona and Talladega.
"Look at all of the guys that were running up front in that race that were doing really, really well," he said. "Where'd they finish? In the freaking garage. And then you look at the top 10 of these races afterward, and you're like, 'They rode around the back all day long doing nothing, just riding around.' Is that what we want? Is that what fans want to see?
"I have to really think about that as a driver in the field. I've got to think, 'Should I just ride around in the back and do nothing all day long and finish in the top 10?' … That's a broken system if you ask me."
Fewer superspeedways would be better for NASCAR's drivers and fans
The 400- or 500-mile races on superspeedways are all the same. The cars fall into two lines, with a third column occasionally emerging at 190 mph. Invariably, someone finds bad air or misfires while trying to change lines, and "The Big One" happens. Six or eight or a dozen cars wreck; half are finished of the day.
It's how non-entities made it into the top 10 at Daytona last weekend and only 26 cars were still running in the spring at Talladega, where Austin Dillon collected another of his four top-five finishes this season. Meanwhile, Joey Logano got taken out in a nine-car wreck midway through the day.
"Listen to every driver after they get out in the infield care center and they get out and they're all like, 'I hate this place. I hate this place,'" Logano said. "You dread it eventually because you just know it's coming. Like you strap in and you're like, 'I'm pulling these bad boys extra tight today because there's a really good chance that I'm sideways on the fence at some point.'"
He's right. NASCAR schedules 36 points events per season, and 30 are legitimately labeled as races. The rest are spectacles with predictable carnage interspersed with some fast laps.
Let Daytona have the 500 to start the season, give Talladega a race early in the playoffs, and don't even think about continuing to give the refurbished Atlanta track a second date. Most of all, though, stop worrying that there are too many road courses and start worrying about valuing racing over wrecking.
Like Sportscasting on Facebook. Follow us on Twitter @sportscasting19 and subscribe to our YouTube channel.
Got a question or observation about racing? Sportscasting's John Moriello does a mailbag column each Friday. Write to him at [email protected].