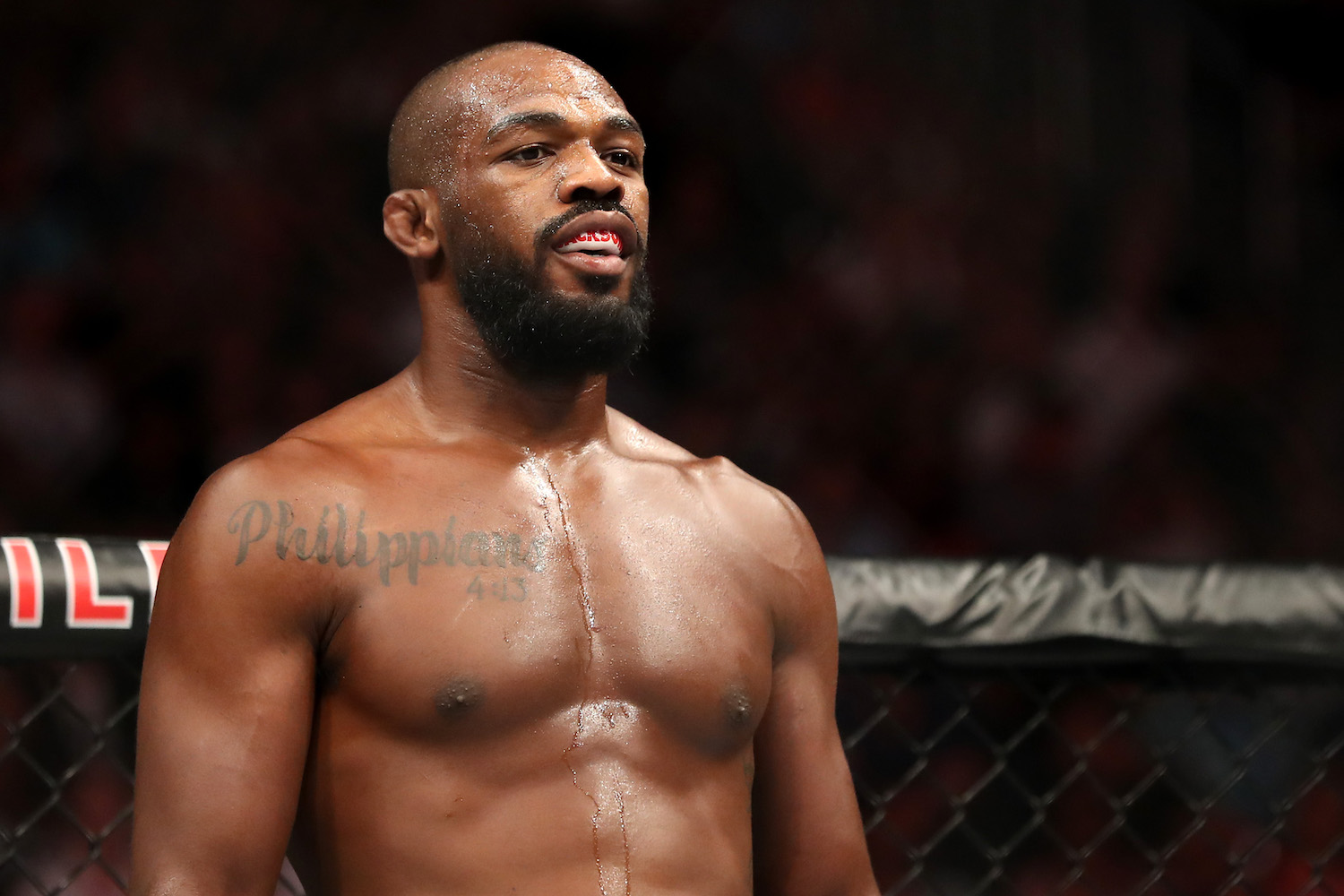 Jon Jones and Israel Adesanya Get Personal in Nasty Twitter War and Dana White Loves It
UFC champions Jon Jones and Israel Adesanya genuinely don't like each other. That was apparent this week in a Twitter war that turned nasty and included family members.
UFC fighters Jon Jones and Israel Adesanya genuinely don't like each other. That became even more apparent this week as the two UFC champions took to Twitter directing one insulting tweet after another at the other with personal attacks, even including the other's family members. UFC President Dana White has been watching it all. And he thinks it could be the precursor of a big fight between the pair in the future.
Jon Jones relinquishes belt and wants Israel Adesanya
In late May, Jon Jones announced on Twitter he was relinquishing his UFC light heavyweight title. Jones said he had nothing left to prove in the division. That tweet was somewhat surprising, but then Jones threw in a little wrinkle at the end. 
"#ESPN Reyes vs Jan For the UFC light heavyweight championship of the world. As of right now, I got nothing to really gain fighting either of them. Let me know if you guys want to set up a day in 2021 for that Izzy fight. Hopefully you guys will be willing to pay by then."
Since that tweet, Jones has been training for his move up to the heavyweight division. Israel Adesanya was training for his fight against Paulo Costa at UFC 253 on September 27. Adesanya won convincingly in a second-round TKO. Following the fight, Adesanya pivoted and shifted his focus to Jones and said he wants to "f–k up Jon Jones."
Jon Jones and Israel Adesanya deliver nasty personal attacks on Twitter
Since Israel Adesanya's comments a week ago after his victory at UFC 253, he and Jon Jones have been in a Twitter war that took a personal turn, when Jones made a comments about Izzy's father, who has played an important role in his career. 
"I'm curious to hear what his father tells him when he asks about fighting me. I wonder if his father believes he's ready? Eugene definitely doesn't," Jones tweeted. Not surprisingly, Adesanya responded with a comment about Jones' mom, who died in 2017.
"My pops already told me how I'd beat you. Trust me he knows. Your mom would be disappointed in who you've become," Adesanya answered.
And it's been downhill since, as both fighters have repeatedly gone back and forth with each other for days exchanging insults. 
Dana White hopes to turn Twitter war into fight in Octagon
With the insults getting nastier by the day, UFC President Dana White has intently watched the inflammatory Twitter shots fired by each fighter and loves it. He believes it's the perfect foundation for a fight in the future. 
"That's the fight to make, 100 percent," White told UFC Arabia. "I think that a fight between those two is massive."
While White said he believes it would be a huge fight, he understands it's not only up to him and couldn't identify a timeline on when it might happen.
"It doesn't depend on what I want; it depends on what they want to do. Adesanya is a champ. He's really coming into his own, and you can tell he knows this is his house, and he comes and acts like it. I think he wants the winner of Whittaker and Cannonier, and then we'll see what happens after that."
While it appears the fighters are heading in opposite directions as far as weight classes are concerned, if somehow, the stars aligned and a Jones-Adesanya fight did happen, it would be a classic. Two UFC champions who despise each other and have taken personal shots at the other's family members settling it in the Octagon. It doesn't get any better than that.
Like Sportscasting on Facebook. Follow us on Twitter @sportscasting19.