Jon Rahm's Stomach Has Made It Easier for Scottie Scheffler to Reclaim the No. 1 Spot in the World Rankings at The Players Championship
In an unfortunate development on Friday, Jon Rahm was forced to withdraw from the 2023 edition of The Players Championship at TPC Sawgrass due to a stomach illness.
Thankfully, it's nothing that seems too severe. But it's certainly disappointing, not just to those anticipating a second straight day of watching Rahm play alongside Scottie Scheffler and Rory McIlroy, but obviously to the world No. 1 himself as well.
Unsurprisingly one of the favorites heading into the PGA Tour's flagship event, Rahm was undoubtedly looking forward to a better than he just had at the Arnold Palmer Invitational, where he tied for 39th, his first finish outside the top eight in his last 11 worldwide starts.
And while the 28-year-old Spaniard didn't play his best golf during Thursday's first round, he still fired a 1-under 71 to keep himself in the mix. But he obviously won't be in the mix this weekend. And Rahm's stomach could very well cost him the top spot in the world rankings.
How Jon Rahm can lose his No. 1 world ranking to Scottie Scheffler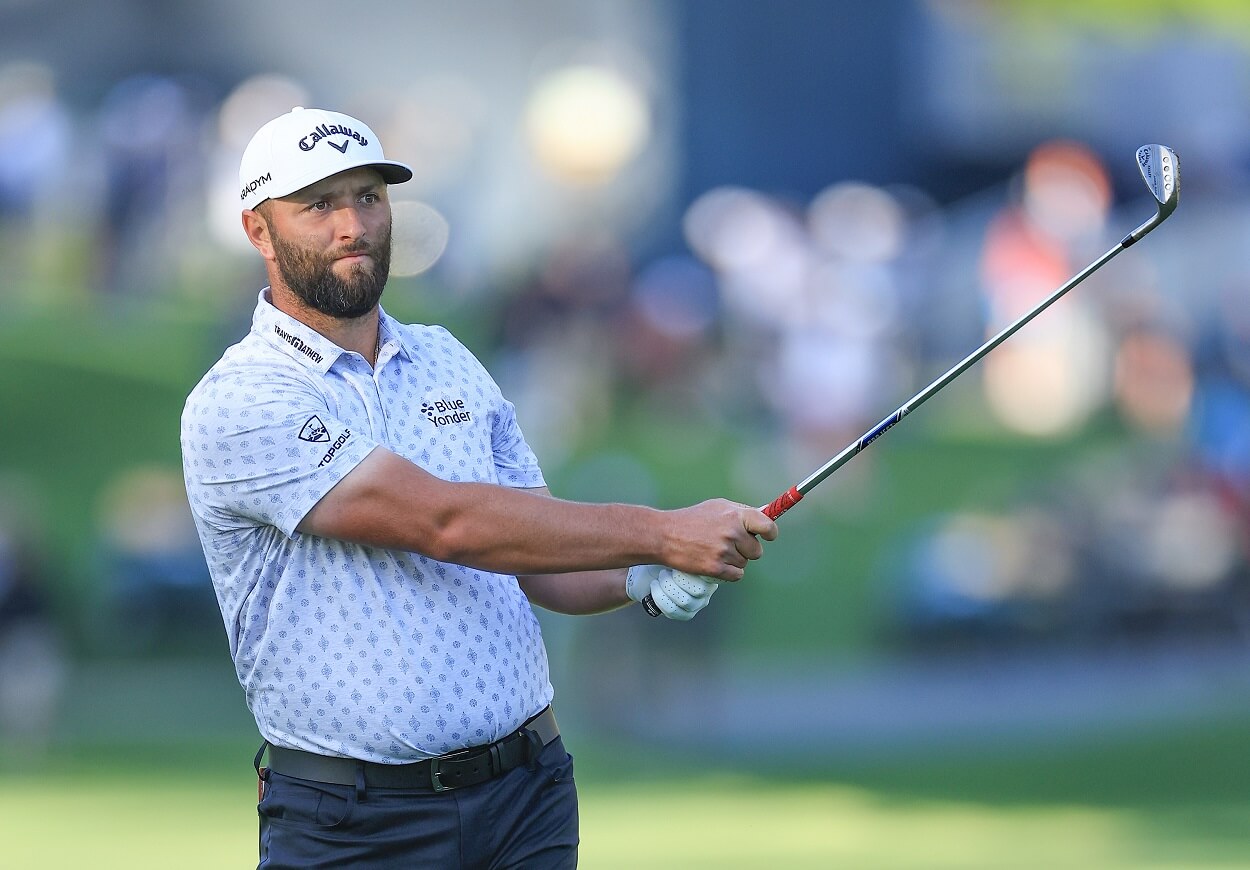 Even before Rahm withdrew on Friday, there were plenty of scenarios in play at TPC Sawgrass in which he could lose his No. 1 ranking to either Scheffler (No. 2) or McIlroy (No. 3). A win for either would automatically vault them into the top spot.
But that's only an option for Scheffler at this point, as McIlroy missed the cut. When play was suspended on Friday afternoon due to weather, Rory was tied for 112th at 6-over, five back of the projected cut line, with eight holes to play. And he couldn't get anything going on Saturday morning either and finished at 5-over, three back of the cut line.
Scheffler, on the other hand, was just three back of the lead at 5-under when play was stopped, good for a tie for sixth. And he inched even closer on Saturday morning, getting to within two shots at 7-under, good for solo second.
With Rahm now out, all the reigning Masters champion has to do to reclaim the No. 1 ranking is finish in at least a three-way tie for fifth.
Buckle up, folks. Even with Rahm and Rory not in contention, things will still be wild at TPC Sawgrass this weekend.