Jordan Spieth Returns to the PGA Tour Just in Time After 'Annoying' Battle With COVID-19
We haven't seen Jordan Spieth on the PGA Tour circuit since the Masters over a month ago, and now we know why. Spieth revealed this week that he tested positive for COVID-19 last month, which was the reason he missed the Valspar Championship at Innisbrook a few weeks ago.
But Spieth is back on his feet just in time for his home-field tune-up ahead of the 2021 PGA Championship at Kiawah. The 27-year-old spoke at the AT&T Byron Nelson Classic about his "annoying" battle with the coronavirus and where his game is at one week away from the year's second major championship.
Jordan Spieth reveals he had COVID-19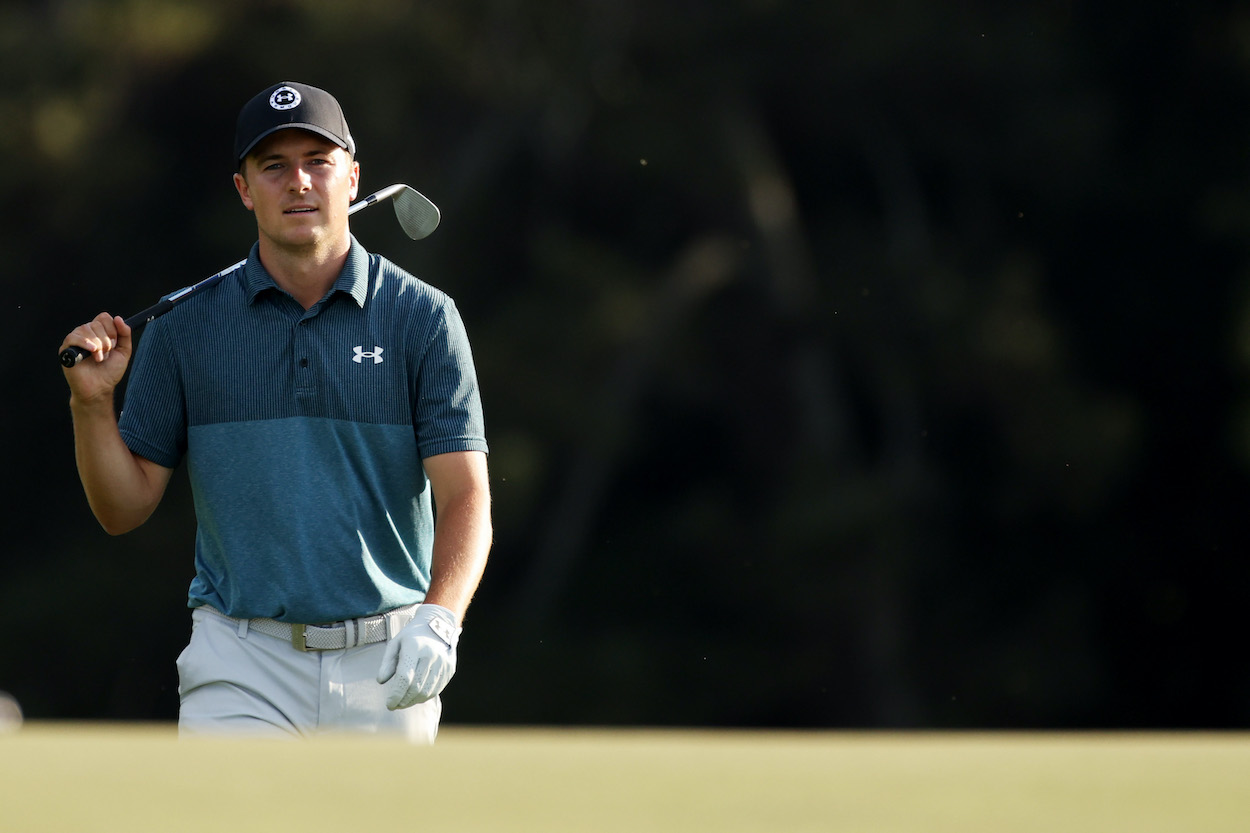 Spieth has kept his whereabouts a secret ever since his T3 finish at the Masters a month ago. He mysteriously pulled out of the Valspar Championship a few weeks later and never gave a reason why.
Speaking ahead of the AT&T Byron Nelson Classic at TPC Craig Ranch this week, Spieth revealed a positive COVID-19 test has kept him sidelined for the past few weeks.
"I've been careful," Spieth said Tuesday. "Anytime I'm around a group of people I've been trying to be outside [because], one, I don't really want to get it, and two, I don't really want to miss tournament weeks. It's just kind of odd."
Spieth details his 'annoying' experience with COVID-19
Spieth said he started feeling symptoms around April 20, but he didn't lose his sense of taste, smell, or appetite during the process. After testing positive for the virus, he quarantined in his home for two weeks.
"It was bad for a day and a half, and then it was just kind of annoying for the next five days, kind of lost energy, and sinus stuff," Spieth said. "And then after that I started to kind of get full strength back, and I would say the last week to week and a half now I've been acting as if it never happened.
"I just stayed at home and stayed to myself," he continued. "All of the things you're supposed to do."
Spieth returns to the PGA Tour just in time for the PGA Championship
Spieth is back on the PGA Tour this week for the AT&T Byron Nelson Classic at its new venue, TPC Craig Ranch in McKinney, Texas. The tournament is somewhat of a home game for Spieth, as he grew up less than an hour away in Dallas.
After he spent a month quarantining and playing minimal golf, the Byron Nelson will be a much-needed tune-up for Spieth a week ahead of the PGA Championship at Kiawah.
"I'm just kind of starting to get it back the last week or so and kind of get back on track," Spieth said. "I've only played a couple rounds and so I'm looking to kind of maybe knocking a little rust off that I didn't think would necessarily be here. But I feel good. I feel strong. I feel ready to go for a good stretch of golf coming up."