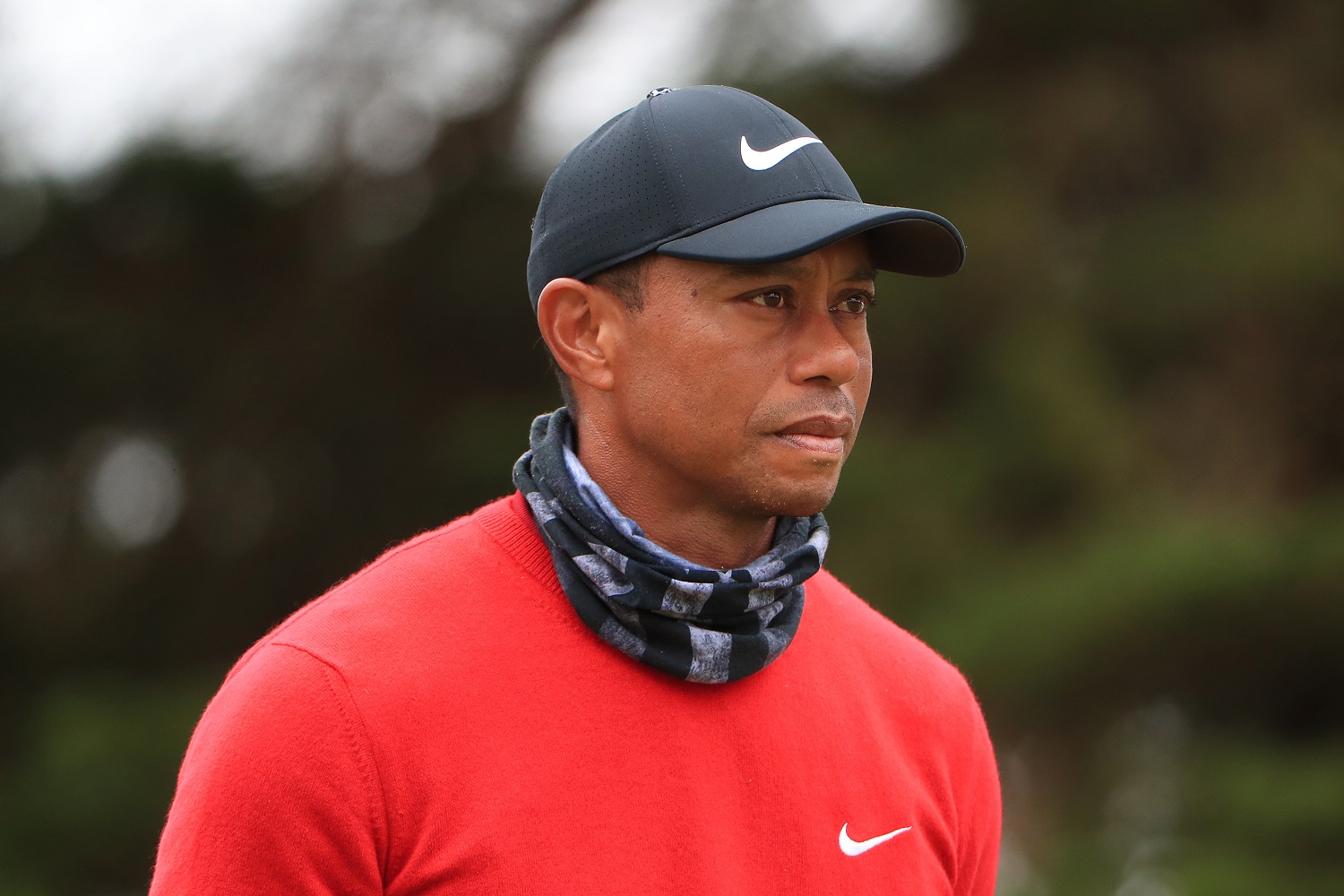 Tiger Woods Is a 'Weirdo,' According to a PGA Tour Star Who Knows Him Well
Justin Thomas jokingly calls Tiger Woods a weirdo because of the PGA Tour star's intense dedication to his workout schedule and preparation.
With friends like this, does Tiger Woods even need enemies? Fellow PGA Tour Justin Thomas took a shot at Woods, though it's not what it appears to be. The two are competitors on the course but good friends off it.
That means there's a license to poke fun at each other, and Thomas took advantage of it with an observation that speaks to his friend's desire to succeed.
Tiger Woods doesn't believe in sleeping in
Sports fans always remember the results but sometimes forget the circumstances. That may be the case for many when it comes to The Masters in 2019, which was Woods' 15th and most recent triumph in golf's four majors. Woods won by one stroke over Dustin Johnson, Brooks Koepka, and Xander Schauffele. Thomas was another four strokes back, tied for 12th.
Before the final round began, tournament organizers moved up the start because of the threat of afternoon thunderstorms. For Woods, that meant a 9:20 am tee time, which sounds perfectly manageable for most.
As the golf world has learned over three decades of amateur and pro domination, Woods isn't like most. He set his alarm that morning for 3:45 am to fit in his full warm-up routine.
"Well, Tiger's a weirdo. It doesn't really count. He doesn't sleep anyway," Thomas said after his opening round at the 2021 Wells Fargo Championship, according to Golf.com.
Justin Thomas prefers a less intense routine
The subject of Woods and the 2019 Masters came up because Thomas had a 7:34 am tee time at the 2021 tournament. It led to a larger discussion of Woods' work habits, particularly in his first decade on the PGA Tour. Even during weeks away from tournament action, most of Woods' days consisted of a pair of four-mile runs, weightlifting, hitting balls on the driving range for at least two hours, and working on his short game.
On top of that, he'd sometimes play nine holes or even 18. And if someone organized a basketball game, Woods didn't need to be asked twice if he wanted to play.
Thomas said his own routine when faced with an early tournament tee time is less hectic than what Woods did at Augusta.
"I woke up at 4:30 this morning, and that gives me enough time to wake up, shower, get ready, do a couple things in the room, takes me about 15 minutes that I usually do, and then I literally come to the course, eat, go see my physio and start my warmup," he told the website.
Three hours between waking up and teeing up works because Thomas says he's disciplined about getting to be early. He also puts the phone away well before it's time to turn out the lights.
"If you're scrolling before you go to bed, that's not good for your eyes," Thomas said.
The two PGA stars are friends
Thomas gets away with calling Woods a "weirdo" because the two have become friends. Both have homes near Jupiter, Florida, which means meeting up to practice or play at Medalist Golf Club is convenient. They also sometimes play practice rounds together during tournament weeks.
"It's been a lot more of a friendship than I thought it would be," Thomas said. "I thought it would be something where we would talk here and there from time to time. I think he likes how much s— I give him, and he kinda gives it back. I don't want to kiss his a–, enough people do that to him."
Like Sportscasting on Facebook. Follow us on Twitter @sportscasting19.