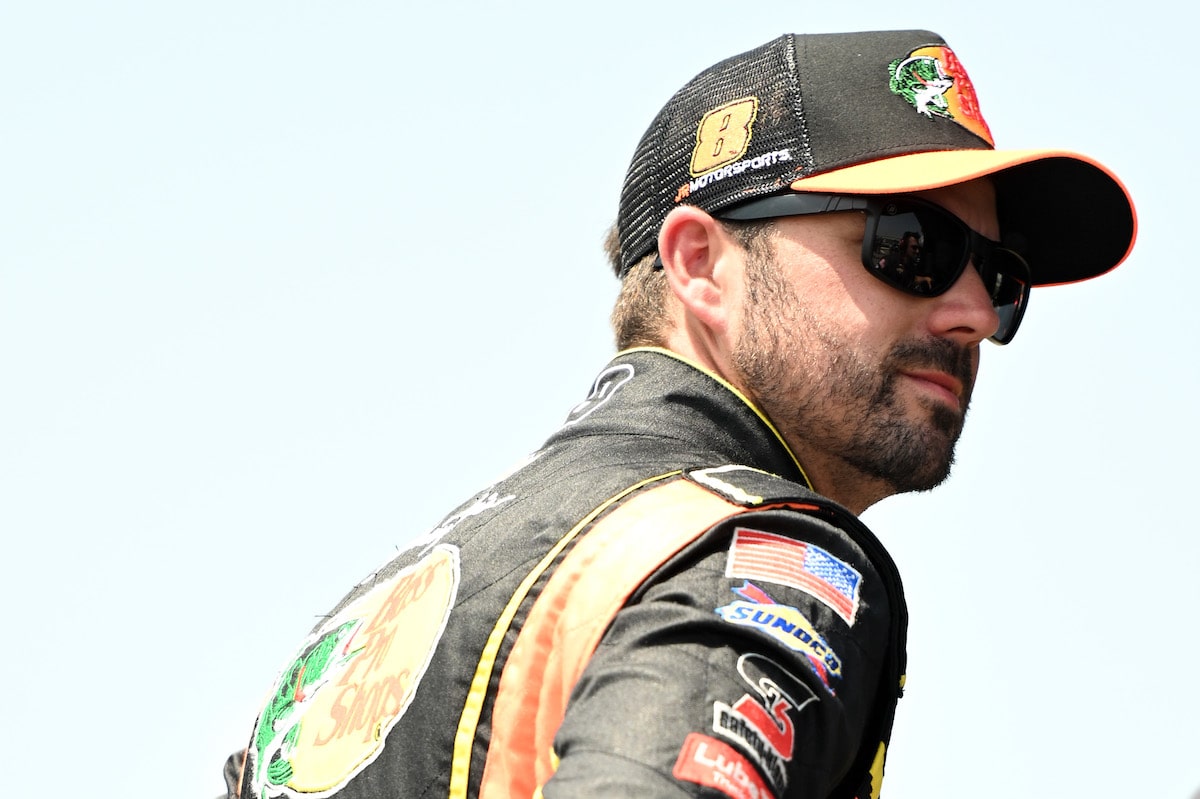 Josh Berry is a Solid Pick to Replace Kevin Harvick, But He Alone Can't Fix Stewart-Haas Racing
Josh Berry isn't a panacea for Stewart-Haas Racing.
When Stewart-Haas Racing recently announced that NASCAR Xfinity Series driver Josh Berry would replace retiring Kevin Harvick next season in the No. 4 SHR Ford, the move was lauded as a match made in heaven by most of the NASCAR world.
Berry, after all, isn't going to be your typical NASCAR Cup Series rookie since he'll be 33 years old when the 2024 season begins and has been racing stock cars for 14 years. Given all this, it's no wonder that many observers — including SHR co-owner and three-time Cup Series champion Tony Stewart — view Berry as a safe pick to fill the seat of one of the sport's biggest stars.
If you think Berry will come in and win seven races and the championship in his rookie season, though, you're setting yourself up for a major disappointment. While his talent and experience are undeniable, he won't fix everything wrong with Stewart-Haas Racing.
Stewart-Haas Racing hasn't been elite in quite some time
Several years ago, Stewart-Haas Racing was typically mentioned in the same breath as NASCAR's perennial powerhouse organizations: Hendrick Motorsports, Joe Gibbs Racing, and Team Penske.
This take was certainly justified given that SHR won a bundle of races and two Cup Series championships — one with team co-owner Tony Stewart in 2011, the other with Kevin Harvick in 2014 — in its first six years of existence.
But those days are gone now. Long gone.
Since the beginning of the 2021 season, the four-car operation has captured a total of four Cup Series victories — two by Kevin Harvick. With half of the 2023 season in the books, SHR is still searching for its first victory, and Harvick will, in all probability, be the only one of the organization's four drivers to make the playoffs.
SHR's other three drivers — Chase Briscoe, Ryan Preece, and Aric Almirola — have combined for five top-10 finishes, only three of them top-5s. Meanwhile, fellow Ford organization Team Penske has gone to Victory Lane with two of its three drivers, Joey Logano and Ryan Blaney, and both of those drivers are playoff-bound and in the top 10 of the series standings.
So, clearly, Ford isn't the problem here. The problem is that Stewart-Haas Racing is behind the eight ball and has been for some time — even going back to before the rollout of the Next Generation Cup Series car in 2022.
In light of SHR's struggles over the last two-and-a-half seasons, should anyone really expect Josh Berry — a driver with a total of 10 Cup Series starts to his credit — to come out of the gate swinging and outperform the legendary driver he's replacing, Kevin Harvick, in Year 1?
That's about as likely to happen as B.J. McLeod winning the championship or me winning the lottery. In other words, it's all but impossible.
Josh Berry's 2023 Xfinity Series efforts have failed to impress
The problems Stewart-Haas Racing has experienced since 2021 aren't the only reason expectations should be lowered all around for Josh Berry's rookie season in the NASCAR Cup Series.
The other reason is that Berry, in reality, just hasn't been that impressive in his second and final season as a full-time driver for JR Motorsports in the NASCAR Xfinity Series.
While Berry collected three wins and secured a berth in the Championship 4 in Year 1 with the company co-owned by Dale Earnhardt Jr., Year 2 hasn't gone nearly as well. With 16 of 33 races down, Berry was winless and sixth in the standings — two spots behind his finishing position from a year ago.
Berry may not be having a bad season by most people's standards, but he hasn't done much to write home about, and his lack of any noteworthy success in 2023 even casts some doubt on whether he was the best choice to replace Kevin Harvick at Stewart-Haas Racing in 2024.
After all, if Berry can't win — and win at least semi-consistently — in the Xfinity Series with arguably the Xfinity Series' top organization, there's no reason whatsoever to think he'll do so in the Cup Series.
At least not anytime soon.
And at least until Stewart-Haas Racing gets its act together and starts giving its drivers winning race cars.