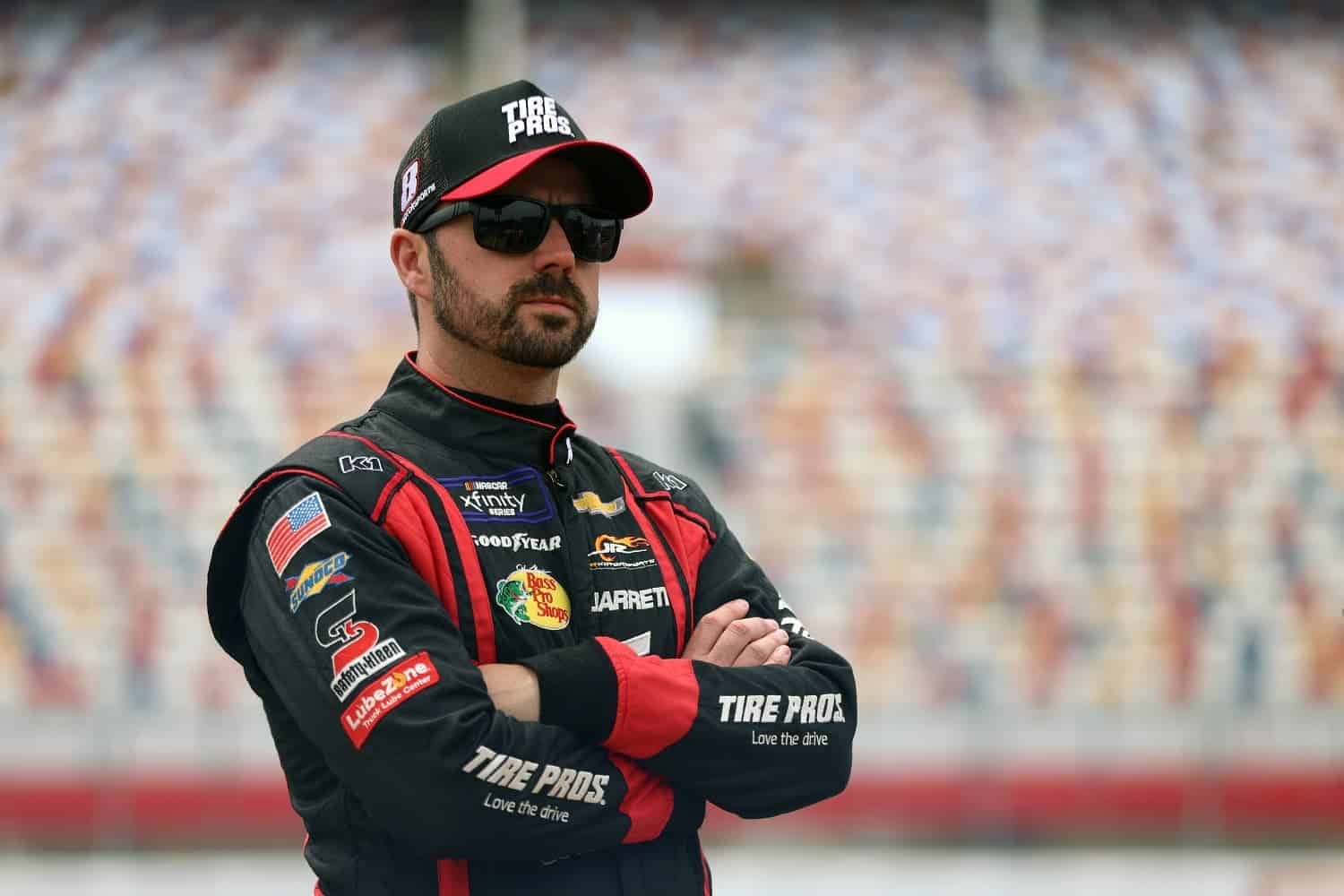 Perception and Reality About Josh Berry Don't Match
Josh Berry is in just his second full-time year in NASCAR, but he'll be bringing more experience than many people realize to the 2024 Cup Series season.
Wednesday's announcement that Stewart-Haas Racing is adding Josh Berry to its NASCAR driver lineup in 2024 resolves the big Silly Season question regarding what happens when Kevin Harvick retires this fall.
Harvick is a veteran of more than 800 Cup Series starts since replacing Dale Earnhardt one race into the 2001 season, so any driver SHR could have turned to was going to bring less experience to the No. 4 Ford next year.
However, there's a perception that Berry is too much of a neophyte, and that does not jibe with reality.
The Josh Berry announcement wasn't surprising
Reports leaked out this spring that Kevin Harvick was negotiating with Josh Berry to have his agency represent the Xfinity Series driver. From there, it was a short leap to realize they would turn around and strike a deal to have Berry sign with Stewart-Haas Racing for the 2024 Cup Series.
Berry drives in the Xfinity Series for Dale Earnhardt Jr. at JR Motorsports, and his role this season on the heels of finishing fourth in the second-tier series in 2022 came with a perk: serving as Hendrick Motorsports' reserve driver.
Ordinarily, the reserve driver role comes into play only slightly more often than Halley's Comet buzzes us. However, Ty Gibbs and Noah Gragson took on the role last year at 23XI Racing and Hendrick, respectively, and Berry has already done it twice this year.
Berry filled in for five races at HMS after Chase Elliott broke his left leg and three more for Alex Bowman, who was recuperating from a back injury. While three top-10 finishes in top-notch equipment shouldn't be confused with Hall of Fame material, he has nevertheless proven unflappable while mixing it up with top drivers.
The perception of Josh Berry isn't accurate
The development of Josh Berry, 32, has been a pet project of Dale Earnhardt Jr. at JR Motorsports. The Tennessee native drove in regional races across the Mid-Atlantic for several years, including 22 wins in 56 starts in the CARS Late Model Stock Tour.
It was only last season that Earnhardt gave him a full-time Xfinity Series ride, and Berry did not disappoint. He won three races, placed in the top five in eight others, and was the first competitor to lock into the Championship 4. He only placed 13th at Phoenix in November, but that didn't detract from a solid body of work.
What it did do, however, was contribute to a misperception. Though 2022 was his first year competing full-time, he was hardly a newcomer. In fact, Berry picked up seven Xfinity assignments from 2014-17 and then 22 in 2021, when he was only supposed to keep the seat warm until Sam Mayer turned 18. Instead, Berry won at Martinsville and Las Vegas as Earnhardt opened up additional assignments and also helped place him with Jordan Anderson's team.
If Berry finishes out this season as projected, he will bring a resume of 96 Xfinity starts and 11 more in the Craftsman Truck Series to Stewart-Haas Racing in 2024. Believe it or not, that's far more experience than many current drivers had when they landed their first full-time opportunities in the Cup Series.
Half the current Cup Series drivers arrived with less experience
One needs only to look at Josh Berry's new agent to understand he has enough of a background in NASCAR's second- and third-tier series to justify a jump to the Cup Series with Stewart-Haas Racing.
When Richard Childress called upon Kevin Harvick to replace Dale Earnhardt following the tragedy at the 2001 Daytona 500, Harvick had only 32 appearances in the Xfinity Series and 69 in the Craftsman Truck Series under his belt in previous seasons.
And that almost qualified Harvick as a grizzled veteran. Consider the experience level of some other current drivers before they arrived full-time in the Cup Series:
Joey Logano was 18 years old and had previously competed in 19 Xfinity races and one in the truck series.
AJ Allmendinger, 27, had driven eight times in the Xfinity Series and 13 in the Craftsman Truck Series. In fairness, though, he brought open-wheel experience and five Champ Car World Series victories with him.
Corey LaJoie arrived at the top level after 22 Xfinity races and two more in trucks.
Other noteworthy drivers with relatively few races under their belts include Kyle Larson (39), Denny Hamlin (41), Kyle Busch (48), and William Byron (57).
In fact, 19 of the 34 drivers who began this season with full-time assignments arrived in the Cup Series with fewer lower-level starts than Berry is projected to own by November.
So, Berry may have much to prove in 2024, but he won't be some newbie.
Got a question or observation about racing? Sportscasting's John Moriello does a mailbag column each Friday. Write to him at [email protected].