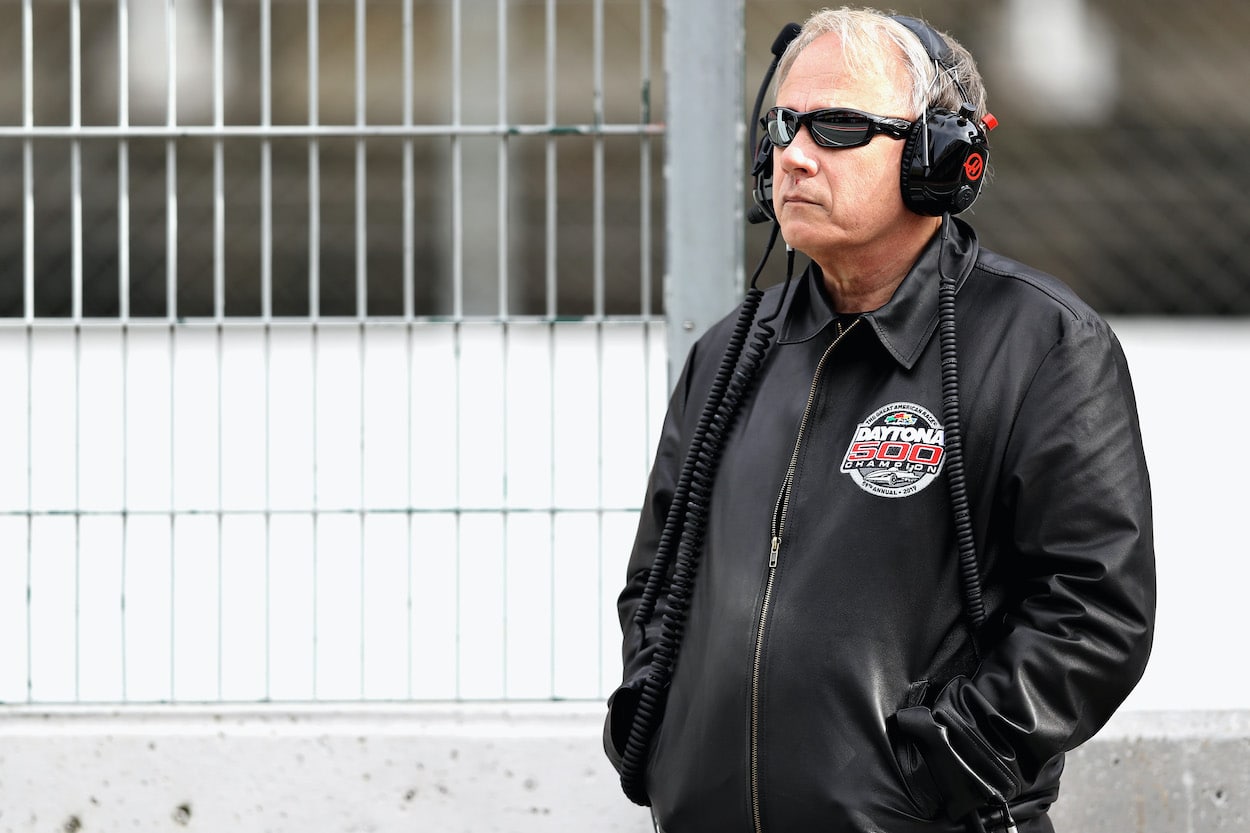 Larry McReynolds Doesn't Mince Words About Stewart-Haas Racing Struggles and Why Gene Haas Likely Angry With 1 Team in Particular
Stewart-Haas Racing has struggled in 2023, outside of Kevin Harvick. Larry McReynolds discussed those issues on SiriusXM NASCAR Radio, and explained why Gene Haas should be angry with one specific team.
Kevin Harvick hasn't won in 2023, his final NASCAR Cup Series season, but he's run well, earning seven top-10 finishes in the season's first 16 races. Unfortunately, his Stewart-Haas Racing teammates cannot say the same, with a combined five top 10s between them.  
This week on SiriusXM NASCAR Radio, Larry McReynolds discussed the organization's struggles this season and didn't mince words, suggesting that team co-owner Gene Haas is likely angry with one team in particular.  
Stewart-Haas Racing is struggling in 2023
The 2023 Cup Series season will be remembered by most Stewart-Haas Racing fans as the final year for Kevin Harvick in his Hall of Fame career. And in the first half of the year, the 47-year-old has shown he's just as competitive as his previous 22 seasons, scoring seven top-10 results, four of those inside the top five, including a runner-up at Darlington. 
However, the same isn't true for his SHR teammates. Aric Almirola has a single top 10, Ryan Preece doesn't have any, and Chase Briscoe has four, including a three-race stretch where he scored consecutive top fives at Bristol on the dirt, Martinsville, and Talladega. 
Unfortunately, Briscoe's first-half accomplishments have been overshadowed by his team's massive L3 penalty following the Coca-Cola 600 for a counterfeit part discovered during an inspection at the R&D center, which resulted in the loss of 125 driver points, 125 owner points, 25 playoff points, and a $250,000 fine and six-race suspension for crew chief John Klausmeier.
Larry McReynolds doesn't hold back on Stewart-Haas Racing issues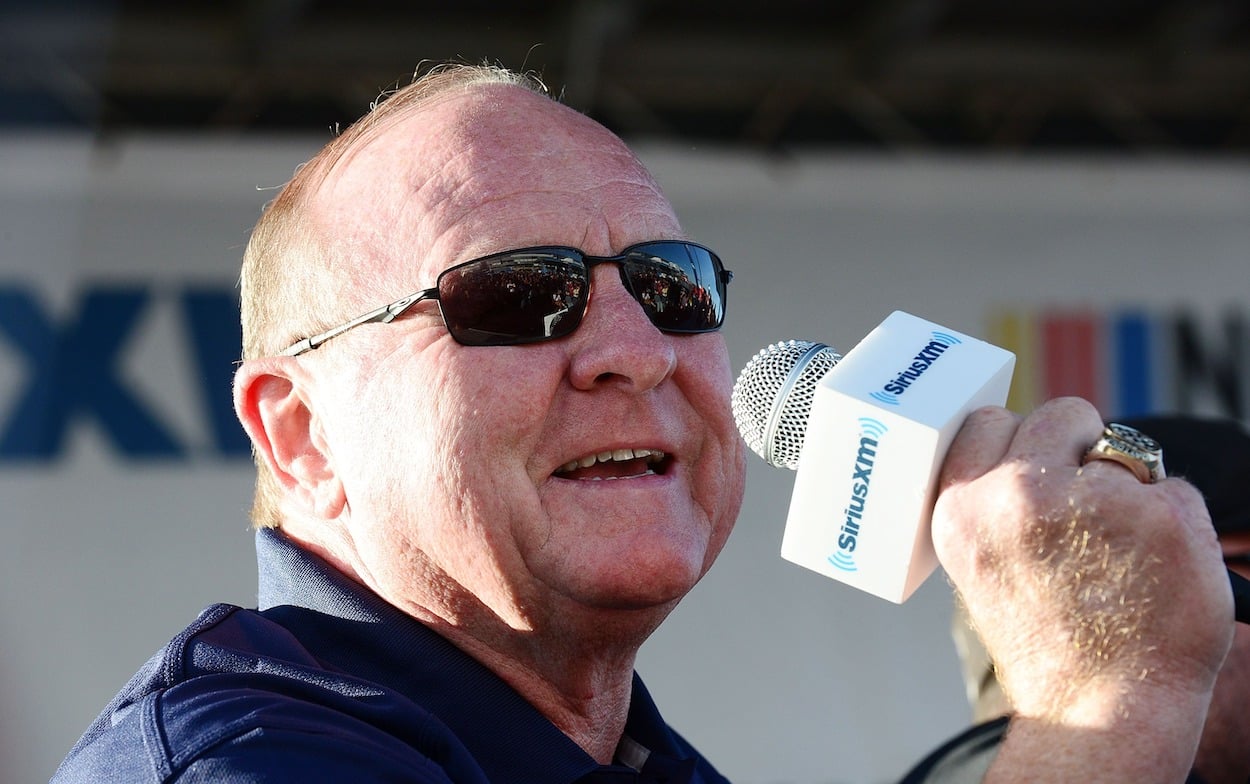 This week on SiriusXM NASCAR Radio, Larry McReynolds played a game of "hot or not" with veteran reporter Alan Cavanna on the performances of different drivers and teams in 2023. America's Crew Chief said the Fords have been disappointing this year with just a pair of wins by Joey Logano and Ryan Blaney, but then zeroed in on SHR and its lackluster performance. 
"Stewart-Haas Racing, if you take Kevin out of the equation, they realistically even with 10 races to go, their other three drivers are in a must-win situation. They really are," McReynolds said. "I kind of linked that with where they're at. And then the performance. You know the 41 car is still looking for their first top-10 finish, not the top five, their first top-10 finish of 2023."
Moments later, after admitting he's tired of all the penalties handed out by NASCAR this season, McReynolds retrained his sights on SHR.  
"The only one to me that is just not good was counterfeiting a part that happened over there that 14 team at Stewart-Haas Racing," he said. "Because I said it, if I'm Gene Haas I gotta pay how much money for something we made that we finished 20th with. We didn't win the race. We didn't even get a top 10. We barely finished in the top 20."
But the Fox analyst wasn't done. When asked his thoughts on how the garage views the No. 14 team producing and using a counterfeit part, McReynolds didn't hold back. 
"If you go out there and you win a race with something, or you even you've led laps, you've finished top five, you know, probably the head gets tipped a little different direction," he said. "But to know that they absolutely was a non-factor, not even on the radar. And to know that's where I say, if I'm Gene Haas, I got steam coming out my ears and my nostrils. It's like really? Would we maybe just be better to figure out what that 12 car had versus counterfeiting a duct in the bottom of the engine panel?"
SHR makes changes
Interestingly, a day after McReynold's remarks, SHR announced big changes within the organization on Twitter.
"Different people in new positions brings new perspectives," the team's official account tweeted. "Richard Boswell has been named the No. 14 crew chief in the Cup Series."
Boswell moves over from Riley Herbst in the Xfinity Series to work with Briscoe. The pair have a history together, winning eight races together from 2018 to 2020 in Xfinity. 
Will the move make a difference? Time will tell but you can be sure Larry Mac will be paying attention and let us know how it works out.
To stay up to date on the latest happenings in NASCAR, including breaking stories you can't find anywhere else, follow Kyle on YouTube and Twitter.