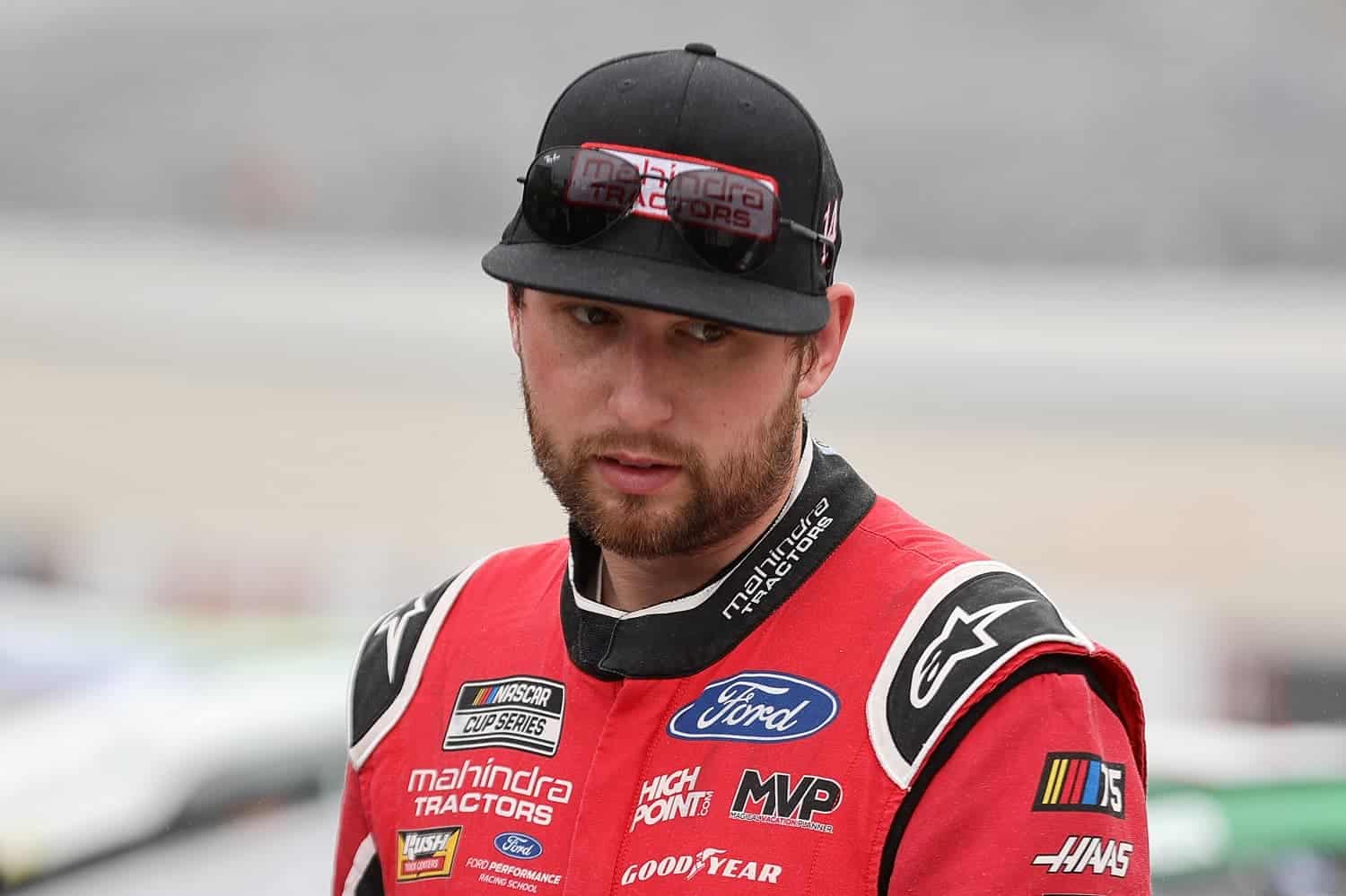 SHR's Other Big Move Might Salvage Chase Briscoe's Futile Season
Chase Briscoe is getting a new crew chief following half a dozen horrendous results at Stewart-Haas Racing.
The Cup Series hasn't seen a notable Silly Season development since May 2, when Legacy Motor Club announced it was switching to Toyota in 2024. The dry spell ends Wednesday when Stewart-Haas Racing introduces Josh Berry as the replacement for Kevin Harvick. However, SHR is making another move this week that has consequences for Chase Briscoe and the current season.
Briscoe needs a spark to win a race and reach the playoffs, and SHR hopes this development does the trick.
Stewart-Haas Racing shakes up Chase Briscoe's team
Chase Briscoe will reunite with crew chief Richard Boswell beginning this weekend with the NASCAR Cup Series race at Nashville Superspeedway, Stewart-Haas Racing revealed.
Boswell had been the crew chief for SHR Xfinity Series driver Riley Herbst this spring. Though his Cup Series experience in the role consists solely of two races with Clint Bowyer in 2017, Boswell and Briscoe have worked together before. More importantly, they worked well together.
Briscoe won nine races in the 2020 Xfinity Series, and six came with Boswell on the box. Briscoe also won three times with Greg Zipadelli (now SHR's chief competition officer) that season, and finishing fourth in the standings landed him in the Cup Series. However, Boswell stayed behind, and SHR assigned Johnny Klausmeier to chief the car.
The team announced Klausmeier will remain at SHR in its vehicle performance group. Davin Restivo, who's been the lead engineer for Aric Almirola, will take over as Herbst's crew chief.
Chase Briscoe has been hit-and-miss in 2023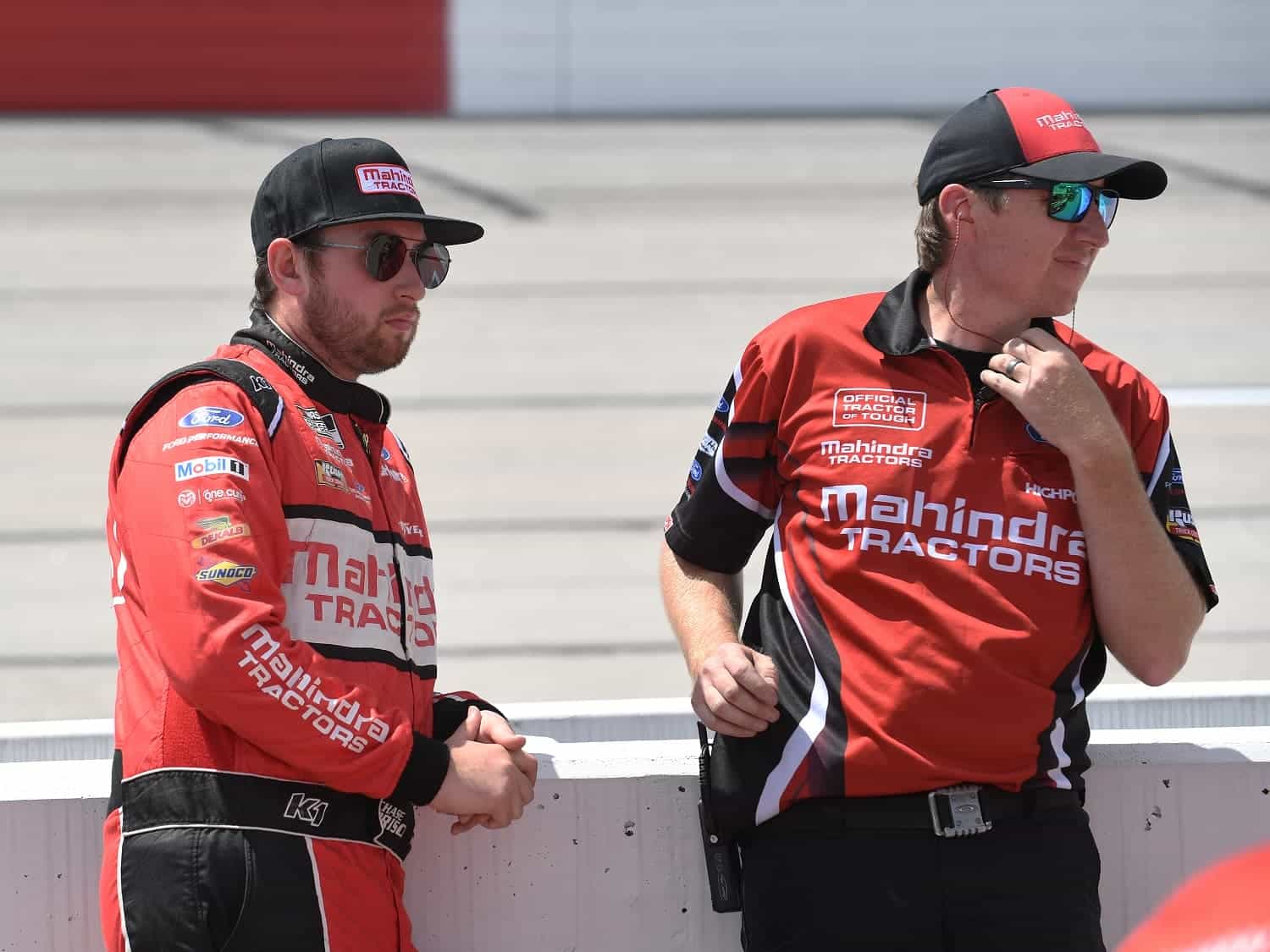 It's hard to say how much the 120-point penalty NASCAR assessed the No. 14 Ford factored into the removal of Johnny Klausmeier (who drew a six-week suspension and was replaced by Mike Bugarewicz the past two races) as Chase Briscoe's crew chief, but the sanction has certainly torpedoed the driver's playoff hopes.
Currently 148 points out of 16th place, Briscoe will need to win his way in. Oddly enough for a driver in 31st place in points, it's not out of the realm of possibility. That's because Briscoe owns three top-five finishes, which is more than 14 of the drivers ahead of him.
Briscoe's only DNF was the result of a late crash in the Daytona 500. He seemed to be getting into a groove with fifth place at Bristol and Martinsville, followed by fourth at Talladega, but his average finish in six races since has been 27th.
It's debatable whether a new crew chief midway through the season can bring the changes Briscoe needs to get back to Victory Lane – his only win was 49 races ago at Phoenix – but it can't hurt.
SHR is counting on Chase Briscoe
Wednesday will officially bring the news that Josh Berry has signed a representation deal with Kevin Harvick's agency and will replace him in the Stewart-Haas Racing lineup next year.
There has also been season-long speculation that Aric Almirola will retire for real in November. With Ryan Preece not having much of a year, that would leave Briscoe as the veteran presence of SHR, pending the announcement of Almirola's replacement.
From a leadership and sponsorship point of view, it would certainly help Briscoe and SHR if he could at least produce some top-10 finishes, even if he can't win one of the remaining 20 races this season.
Got a question or observation about racing? Sportscasting's John Moriello does a mailbag column each Friday. Write to him at [email protected].