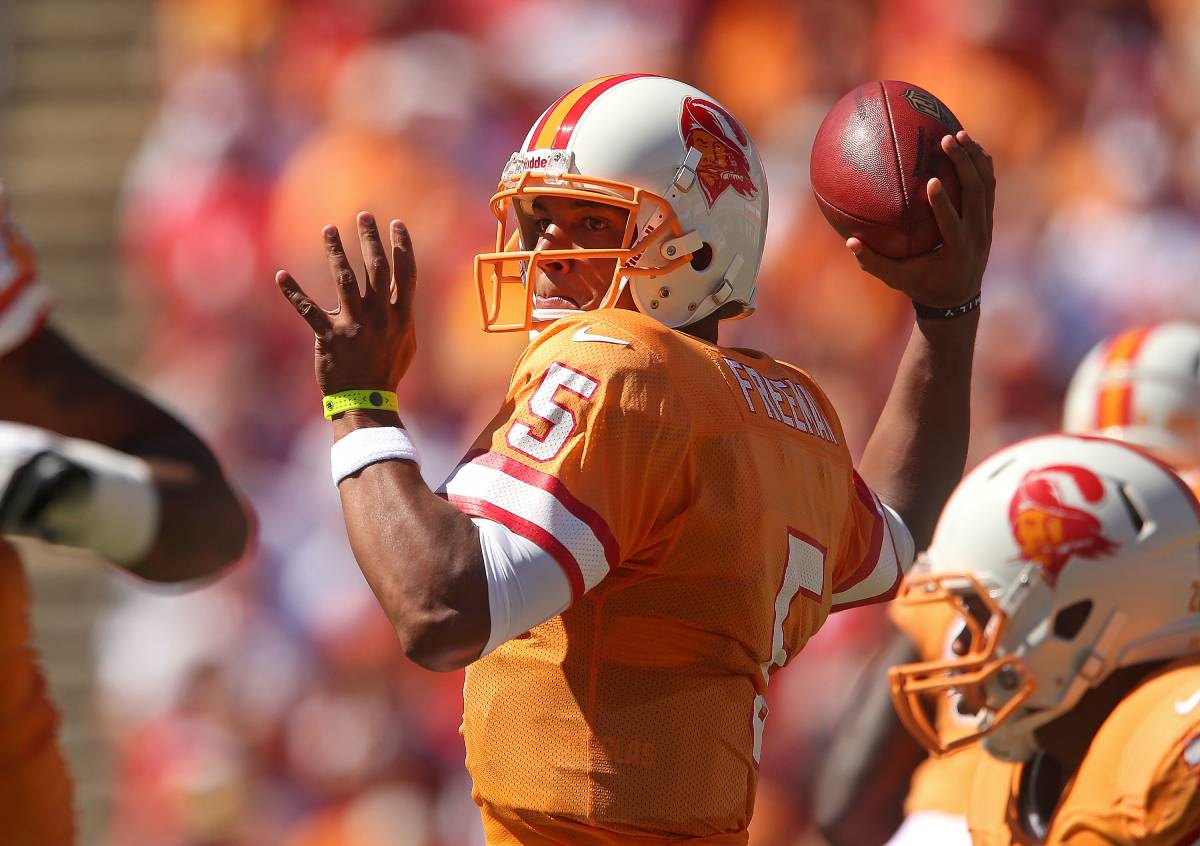 Josh Freeman Showed Interest in the FBI After His NFL Career Ended
Josh Freeman went from a first-round pick in 2009 to out of the league by 2016. The ex-Buccaneers QB later explored a career with the FBI.
Years before the Jameis Winston experiment, Josh Freeman thought he would be the Tampa Bay Buccaneers' franchise quarterback.
A first-round pick in the 2009 NFL draft, Freeman entered the NFL with high expectations and appeared headed for stardom after a strong start to his career.
Instead, Freeman was out of Tampa Bay by 2013 and out of the league by 2016. What went wrong with the man the Tampa Bay Buccaneers thought would bring them back to the Super Bowl?
Josh Freeman played parts of six NFL seasons
The all-time leading passer at Kansas State, Josh Freeman joined the Tampa Bay Buccaneers as the 17th overall pick in 2009.
Although he opened the year sitting behind future Buccaneers offensive coordinator Byron Leftwich, Freeman took the starting reins in November.
Freeman Freeman went 3-6 in nine starts and completed 54.5% of his passes for 1,855 yards, 10 touchdowns, and 18 interceptions. Two of the three victories came against playoff teams, including an overtime win against Drew Brees and the eventual Super Bowl champion Saints on the road.
Freeman stepped his game up in 2010, completing 61.4% of his passes for 3,451 yards, 25 touchdowns, and six interceptions. Freeman led five fourth-quarter comebacks for a Buccaneers team which went 10-6 and barely missed the playoffs.
Expected to compete for a playoff berth in 2011, Tampa Bay dropped to 4-12 and Freeman regressed, throwing 22 interceptions to 16 touchdowns.
Although Freeman set career-highs in passing yards (4,065) and touchdowns (27) in 2012, he also threw 17 interceptions.
Freeman had a bizarre end to his career
The 2013 season marked do-or-die for Josh Freeman and his spot with the Tampa Bay Buccaneers.
Freeman didn't have long to prove himself. After three starts, Tampa Bay benched Freeman and cut him in early-October when the team couldn't trade him.
With Freeman still only 25 and the team facing quarterback issues, the Minnesota Vikings signed Freeman to compete for the starting job in October of that year.
Freeman drew the start on a Monday Night Football game against the New York Giants and completed 37.7% of his passes for 190 yards and a touchdown. Minnesota lost 23-7 and didn't score on offense.
Although Freeman was expected to keep the starting role, he missed the Vikings' next game with concussion-like symptoms and sat out the rest of the season.
After the Vikings fired coach Leslie Fraizer when the season ended, one anonymous Vikings player recalled the week leading up to Freeman's start in an interview with USA Today.
"You could tell Josh did not know the offense. But coach Frazier was in the team meetings like, 'Oh, I think this is the best week of practice we've had all year.' And everyone's like, 'What? What are you talking about?'"
Freeman sat out the 2014 season. The former first-round pick spent the 2015 preseason with the Miami Dolphins and played that spring with the Brooklyn Bolts, a team in the Fall Experimental Football League.
Freeman unexpectedly returned in late-2015 and started the Indianapolis Colts' regular-season finale against the rival Titans. Freeman completed 15 of his 28 passes for 149 yards, one touchdown, and an interception in a 30-24 loss.
Josh Freeman reportedly showed interest in joining the FBI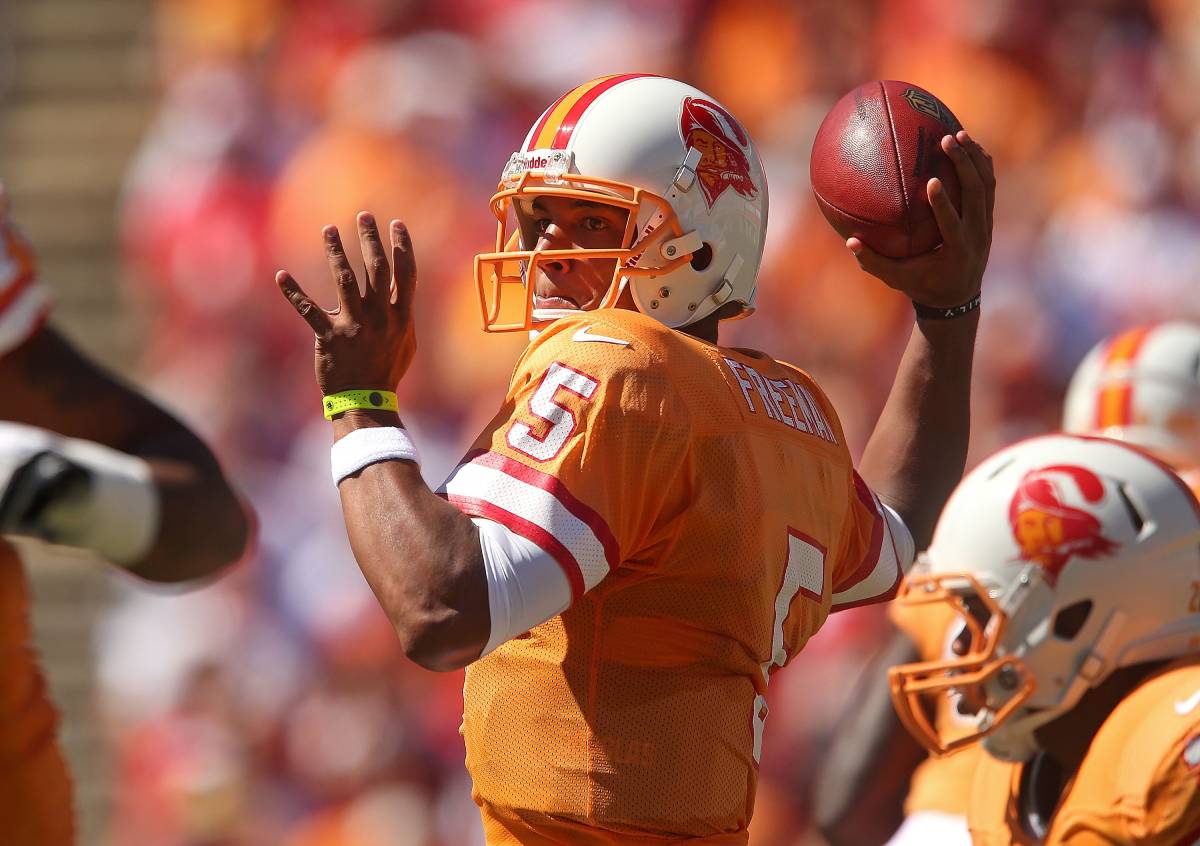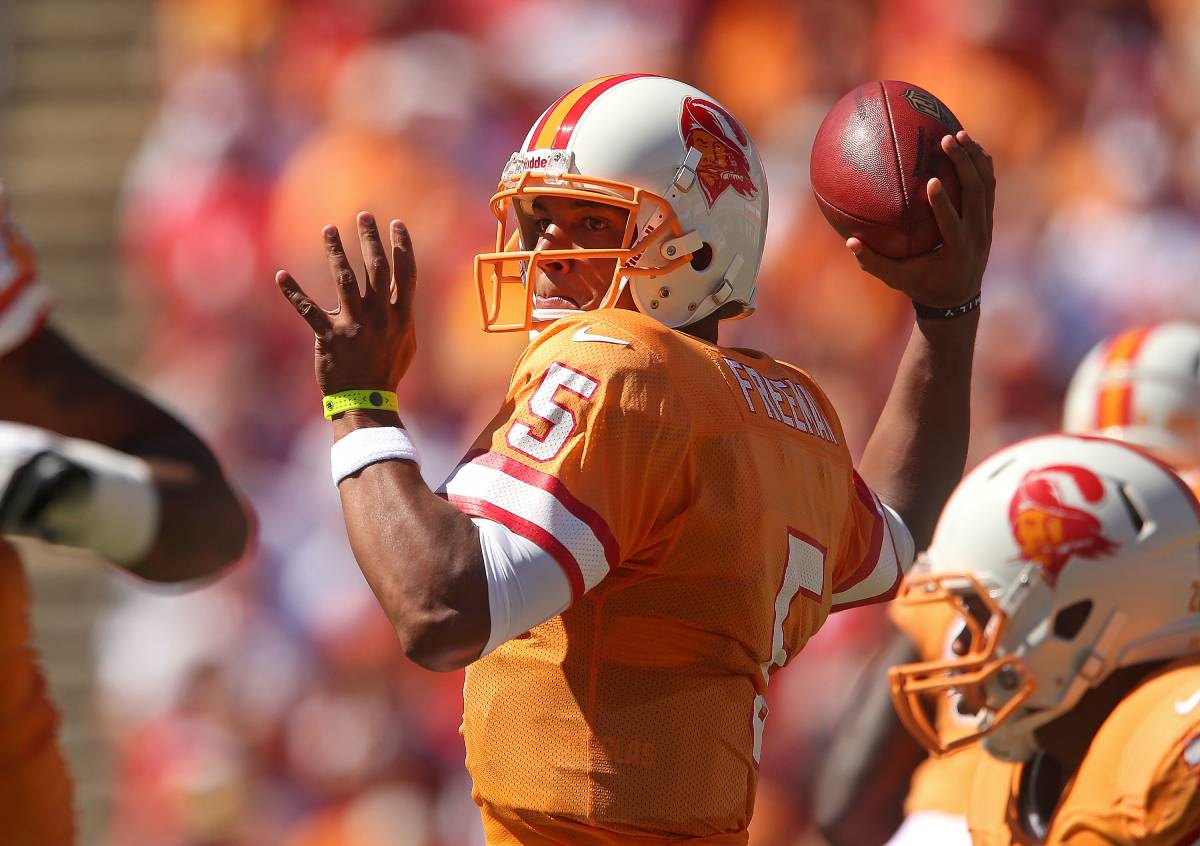 Josh Freeman briefly spent time in the Canadian Football League before he officially retired from professional football in May 2018.
Freeman has been off the grid since then. However, JoeBucsFan.com — a longtime and reputable Buccaneers blog — reported earlier this year that Freeman showed interest in an intriguing new career.
The site reported Freeman attended an FBI job fair, "held in the bureau's Kansas City field office for former athletes interested in fighting crime."
Freeman grew up roughly 20 minutes south of the office, according to the website.
Plenty of ex-athletes, including Shaquille O'Neal, have gone into law enforcement careers when their playing days ended. Could Josh Freeman be next?
Like Sportscasting on Facebook. Follow us on Twitter @sportscasting19.