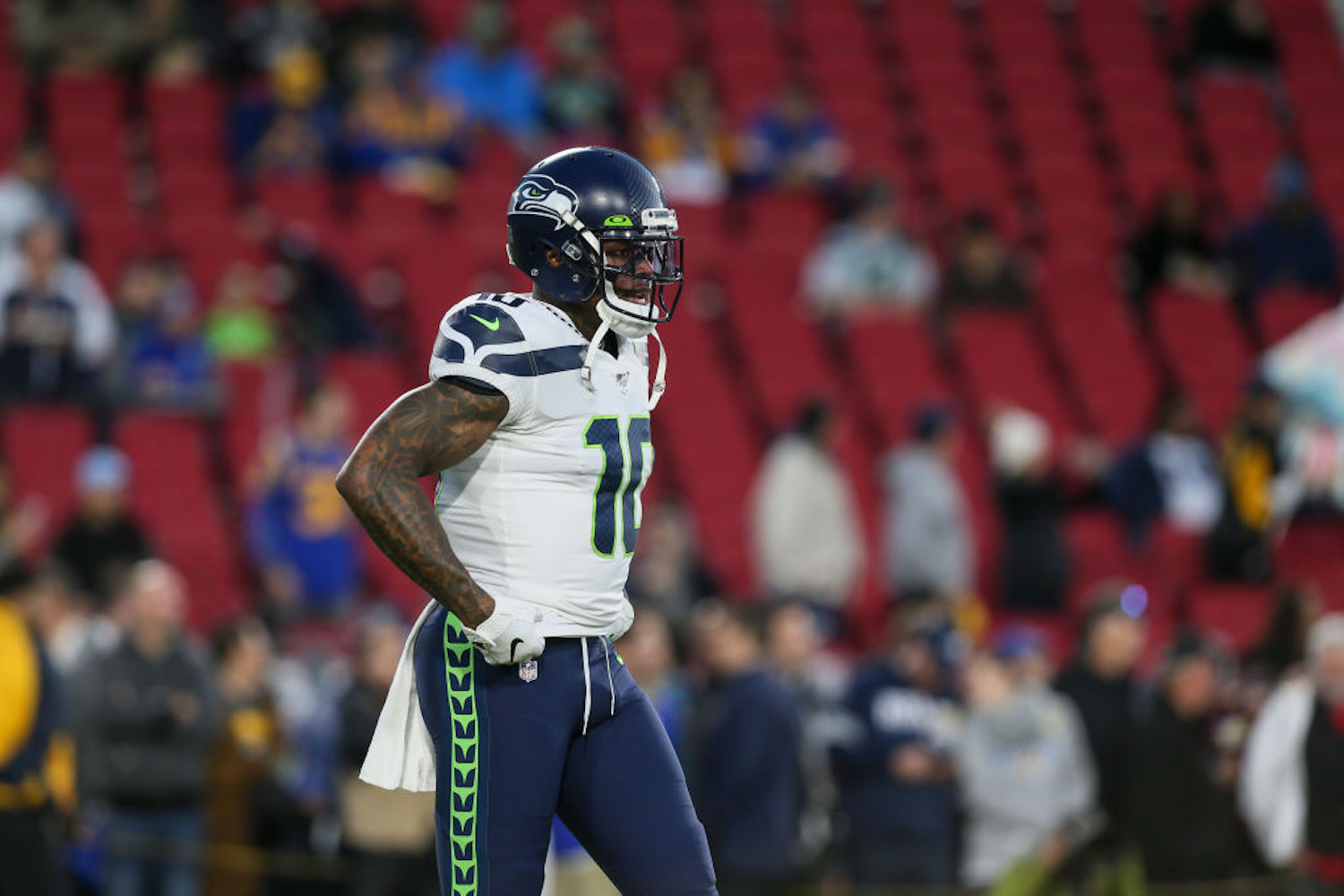 Josh Gordon Just Blew His Last Chance of Playing in the NFL Again
Josh Gordon was on pace to return to the field this week after a tumultuous few months, but a setback might spell the end of his career.
Just seven years ago, Josh Gordon was the most explosive and dominant wide receiver in the NFL. Gordon led the league with 1,646 receiving yards for the Cleveland Browns in 2013, but his battle with substance abuse has derailed his NFL career.
Gordon just hasn't been able to stay on the field consistently since his career year. The Seattle Seahawks WR was finally due to return this weekend for the first time in a full year, but a setback in his recovery has put his NFL career in peril.
Josh Gordon has struggled with substance abuse his entire career
Josh Gordon is the perfect example of how talent isn't the most important trait you need to succeed in the NFL. Gordon has all the talent in the world, but none of that matters if your head isn't on straight.
The troubled wide receiver has been suspended by the NFL five separate times in his eight-year career. He was first suspended in 2013 for violating the league's substance-abuse policy, and he missed the first two games of the season. Gordon still led the NFL in receiving despite missing the first two weeks.
The WR was suspended again in 2014, this time for a whole year. The suspension was later reduced to 10 games, so Gordon was able to play in five games that season. Gordon missed the entire 2015 season due to another suspension, and he skipped the 2016 season to enter a rehab program.
After an up-and-down tenure with the Browns, Gordon was traded to the New England Patriots in 2018. He played in 11 games for the Pats before getting suspended again for violating the NFL's substance-abuse policy.
In 2019, Gordon was released by the Patriots and signed by the Seahawks. He played in five games before getting suspended for a fifth time last December for violating the league's policy on performance-enhancing drugs and substances of abuse.
Gordon was finally set to make his season debut this week
After serving another year-long suspension, Gordon was finally on pace to return to the field this weekend against the LA Rams. He seemed to be in a good head space following a tumultuous last few seasons, but the talented offensive weapon has hit yet another snag in his comeback journey.
On Tuesday, the NFL informed Gordon that he didn't satisfy the terms of his conditional reinstatement, and he won't be able to play or practice for the time being, according to Bob Condotta of the Seattle Times. Gordon has reportedly suffered another setback in his battle with substance abuse, and it might cost him his career.
Josh Gordon might never play in the NFL again
The NFL continues to give Gordon second, third, fourth, and even fifth chances. But for some reason, the WR doesn't seem interested in taking advantage of them.
Gordon has proved time and time again he can't comply with the league's substance-abuse policy. At some point, he has to forget about football and work on fixing himself. Substance abuse isn't an issue to take lightly.
If Gordon isn't able to play football again, one can only hope he gets the help he needs. Football is only a game, after all. Gordon's life is far more important.