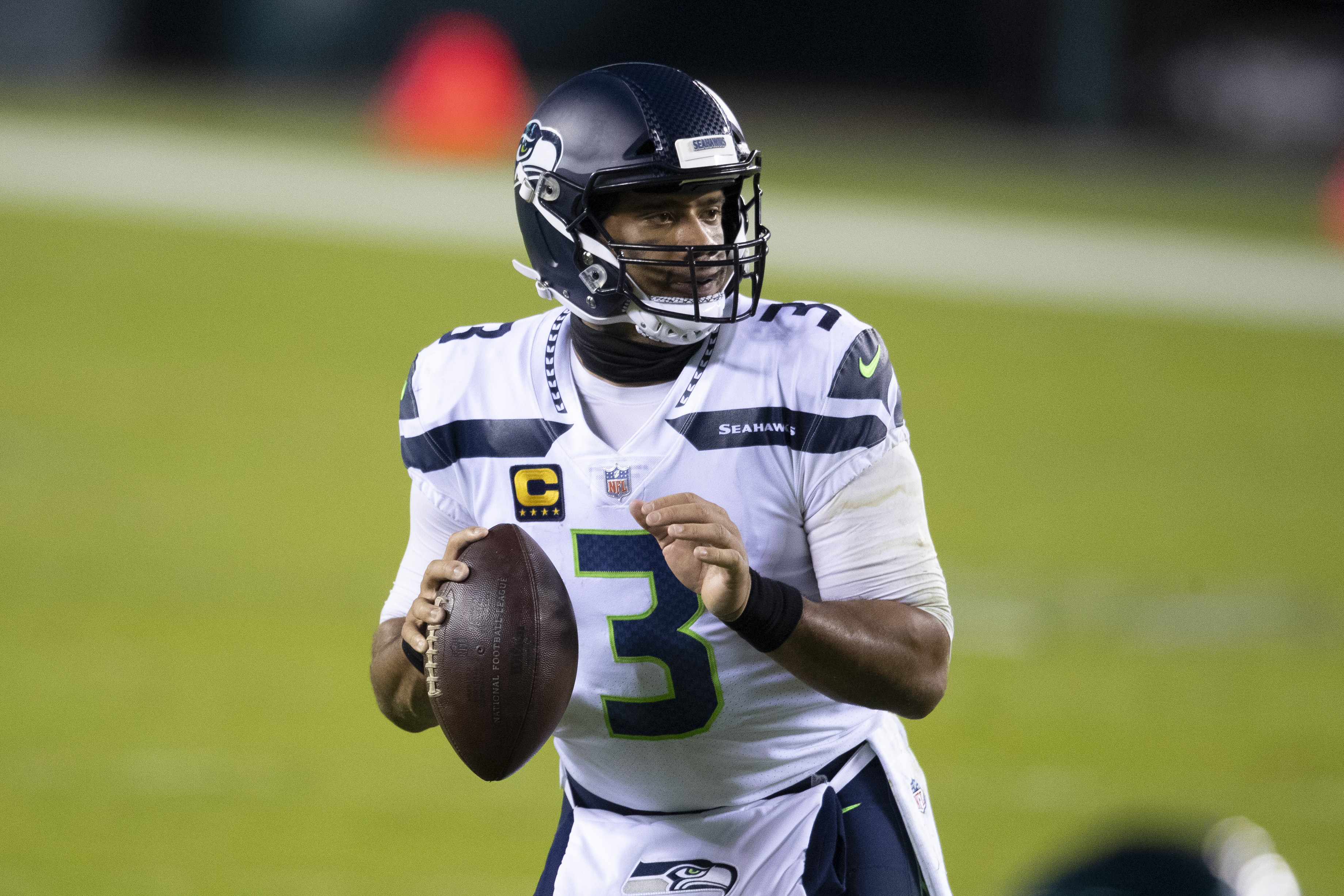 Seahawks Quarterback Russell Wilson, 32, Is Already Making Retirement Plans
Seattle Seahawks quarterback Russell Wilson wants to own an NFL team after he retires.
He may not even be a full season into his four-year, $140 million contract with the Seattle Seahawks, but Russell Wilson is scoping out what he wants to do when his playing days are over. His charitable work and raising his children alone will probably be enough to keep him busy, but Wilson has big ambitions beyond that.
Russell Wilson's MVP hopes are fading
It seems unlikely for the quarterback of a perennially successful football team to have never earned a vote in MVP balloting, but that turns out to be the case for Russell Wilson. The Seattle Seahawks quarterback has been selected for six Pro Bowls and won a Super Bowl, but the likes of Peyton Manning, Aaron Rodgers, and Tom Brady have always fared better when it comes to recognition.
Wilson got off to a blistering start in 2020 with 19 touchdown passes and just three interceptions as Seattle reeled off five straight victories. However, three losses in four games, beginning with a three-pick night against the Arizona Cardinals, dampened his chances.
Wilson and the Seahawks have responded with back-to-back wins to improve to 8-3, and his numbers for the year look more than respectable: 3,216 yards, 31 touchdown passes, and a 110.8 passer rating. However, Patrick Mahomes has racked up more yardage, Rodgers has thrown more TDs, and both have higher passing ratings.
In short, Wilson is going to have to dial it up another notch down the stretch to earn back some MVP consideration. Luckily, Seattle's next three games are against the Giants, Jets, and the Washington Football Team.
Russell Wilson still has a lot of years to play
Russell Wilson just turned 32 on Nov. 29, 2020, and has not missed a start in his nine-year NFL career since coming out of North Carolina State. Although his legs are a big part of his game – he averages about 500 rushing yards per season – throwing the ball is Russell's bread and butter, and he's completed 65.1% of his career attempts.
It adds up to a likelihood that Wilson will remain a valuable asset even as he slows down later in his 30s. Barring injury, he could still be playing when he's 40 years old. At that point, of course, it becomes a matter of what Wilson and his uber-talented wife Ciara want to do with the second half of their lives.
They have two young children together, and Ciara has another from a previous relationship. Both stars have charitable causes that they actively support and participate in. They also jump in when emergencies arise, as was the case in the spring when they pledged to donate 1 million meals in the early stages of the coronavirus pandemic.
He has an ambitious retirement goal
Quarterback Russell Wilson is an investor in the Seattle Sounders in MLS, but he has far greater ambitions when it comes to franchise ownership. Speaking to businessman and Dallas Mavericks owner Mark Cuban on the football star's DangerTalk podcast, Wilson said he aspires to own the Seattle Seahawks someday.
"I'm fired up to get there," Wilson said. "I would love to own the Seattle Seahawks one day. "The city is so special. … That would be one of my biggest goals in life."
That won't be an easy get for Wilson. While Cuban paid $285 million for the Mavericks in 2000, the team was valued this spring at $2.4 billion, according to Forbes. NFL valuations generally come in higher, and even as the fourth least-valuable team in the league, the Seahawks are worth $2.78 billion. By the time Wilson retires, he might need close to $1.5 million just to qualify as a managing partner.
One of Wilson's inspirations is Paul Allen, the late Microsoft co-founder who died in 2018.
"The biggest thing that I always learned about Paul, and that I always understood, was, 'Do what you're passionate about, do what you love,'" Wilson told CNBC. "He was a direct demonstration of that."
All stats courtesy of Pro Football Reference.