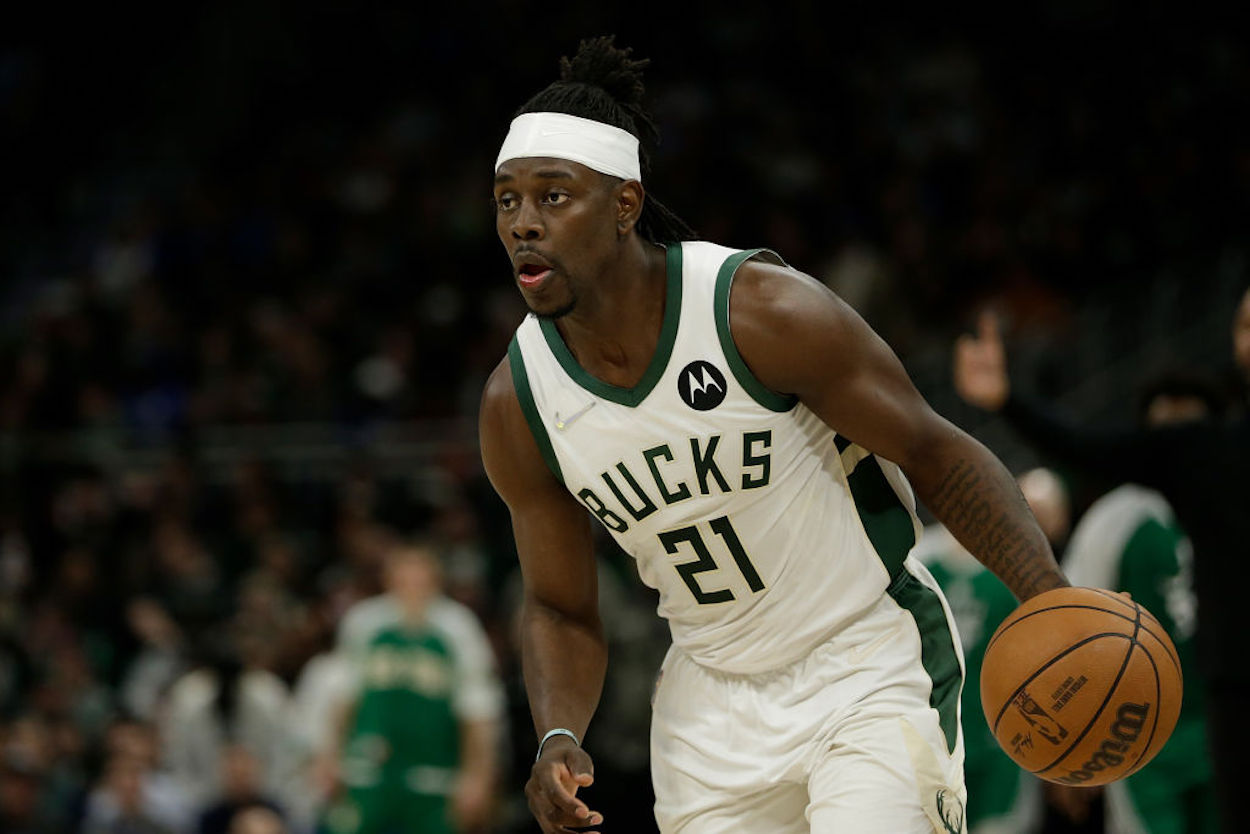 Jrue Holiday Added More Than $200,000 to His Bank Account With 8 Seconds of Work and a Single Foul
Milwaukee Bucks guard Jrue Holiday barely broke a sweat on Sunday, but he still earned himself a nice chunk of change.
In the year 2022, it's not exactly groundbreaking to say that NBA players make massive amounts of money. On Sunday, April 10, however, Milwaukee Bucks guard Jrue Holiday took things to the next level in terms of earnings per second.
While the Eastern Conference club rested most of their important players, the veteran retained his place in the starting lineup. He didn't have to do much work, though. After eight seconds of action and one intentional foul, he left the court with more than $200,000 in his metaphorical pocket.
Jrue Holiday got to hit his final contract incentive on Sunday
Beyond raw salary, many NBA contracts have baked-in incentives, rewarding players for accomplishing certain feats. On Sunday, Holiday was the beneficiary of one of those.
When Milwaukee's game began, the veteran guard was the only regular starter who remained in the rotation. His appearance was limited to eight seconds, though. Shortly after play began, he committed an intentional foul to draw a whistle, and then headed to the bench. There, his teammates met him with applause and high-fives.
From afar, that may seem like a bizarre sequence. Why even start if you're only going to play for eight seconds? The reason, unsurprisingly, came down to dollars and cents.
While there's some uncertainty around the exact financial benefits, we do know that Holiday reaped the rewards from starting on Sunday. Rob Perez suggested that he earned around $225,000 for reaching his games-played threshold; Tim Reynolds of the Associated Press tweeted that the guard earned a $255,000 bonus. The most profitable report comes from ESPN's Bobby Marks, who said that the Milwaukee man had a $306,000 incentive for appearing in 67 games and averaging more than 3.15 rebounds per contest.
Either way, Holiday cleared those goals and left the floor with a nice payday.
What is Jrue Holiday's salary and net worth?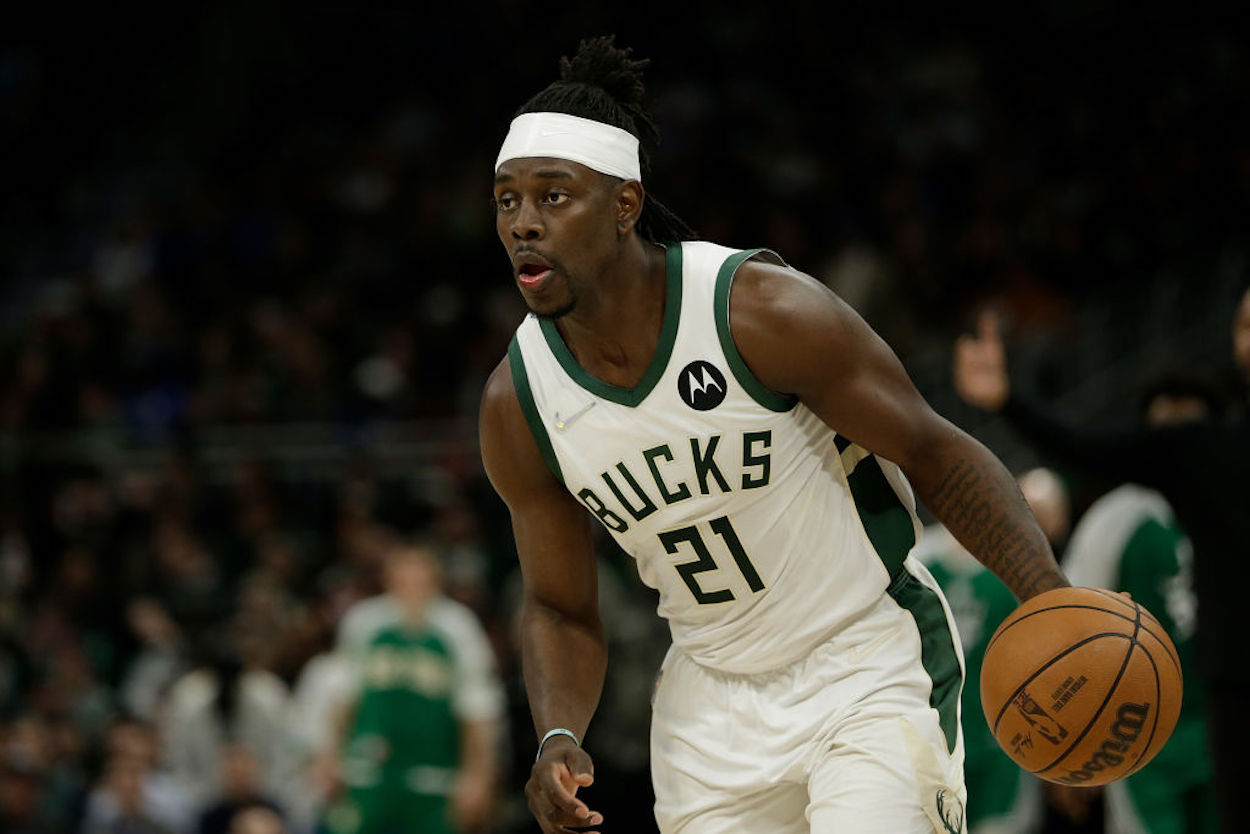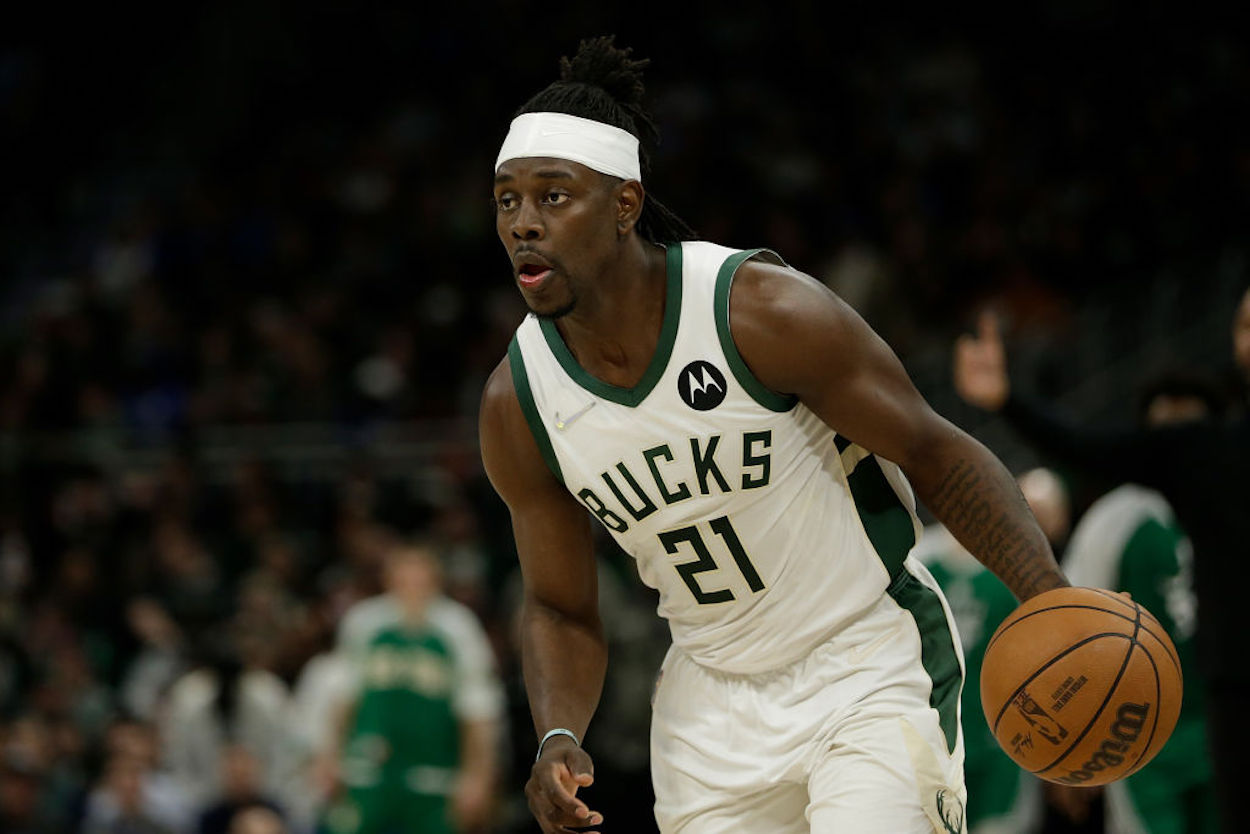 While Bucks head coach Mike Budenholzer does deserve a tip of the cap for starting Holiday — we'll talk more about that shortly — his guard wasn't exactly hurting for cash. Even without the added bonus, the former UCLA Bruin is in a good spot financially.
According to Spotrac, Holiday is currently playing out a four-year contract worth a hair under $135 million. By the time that deal expires, he'll have earned almost $299 million during his time in the Association. And, barring any unforeseen circumstances, it's safe to assume he'll have at least one more deal left in his legs.
Unsurprisingly, that earning power reflects well on the guard's overall fortune. CelebrityNetWorth estimates that Holiday is worth around $30 million. Even if that figure isn't 100% accurate, his finances still seem to be in a good place.
Not every coach would have set a player up to clear an incentive
While we can only know Mike Budenholzer so well from afar, the common narrative is that the Bucks head coach is a detail-oriented guy. Based on Sunday's starting lineup, though, it's also clear that he cares about his players.
Letting Holiday clear his bonus threshold might seem like a no-brainer — even the largest sum of $306,000 is insignificant for a pro sports franchise — it's not a given. Rob Gronkowski, for example, seemed to confirm that Bill Belichick and the New England Patriots don't give players a free run at their incentives.
"Yes, I've seen it before," Gronk told Jimmy Kimmel when asked about players knowing they're close to their incentives and asking for help reaching them. "Not with the Patriots, though. They'll probably pull you before you hit that bonus there."
Again, an incentive might seem insignificant in the scope of a larger contract. If you're already a multi-millionaire, how much can an extra paycheck really matter? On a human level, though, it's easy to see how helping — or refusing to help — sends a message to the players. For someone like Jrue Holiday, staying in the starting lineup is that extra show of investment; you're not just a cog in a machine, you're someone who does good work for me, and I want to help you out.
In a 2019 Athletic piece about Budenholzer and his work in the film room, Eric Nehm concluded with the following paragraph:
Budenholzer demands perfection from his players, but he also understands how to work together with them when things don't go smoothly. Put it all together: he trusts his players and his players trust him, which should make for a deep and interesting playoff run.

Eric Nehm, The Athletic
While incentives weren't within the scope of the piece, there is a short leap between mutual trust and throwing your guys a bone when they need it. Does Bud helping Holiday mean the Bucks are going to win a championship? That would be naive to suggest. Sunday's events, however, are a part of building a positive team culture, which shouldn't be overlooked in a larger context.