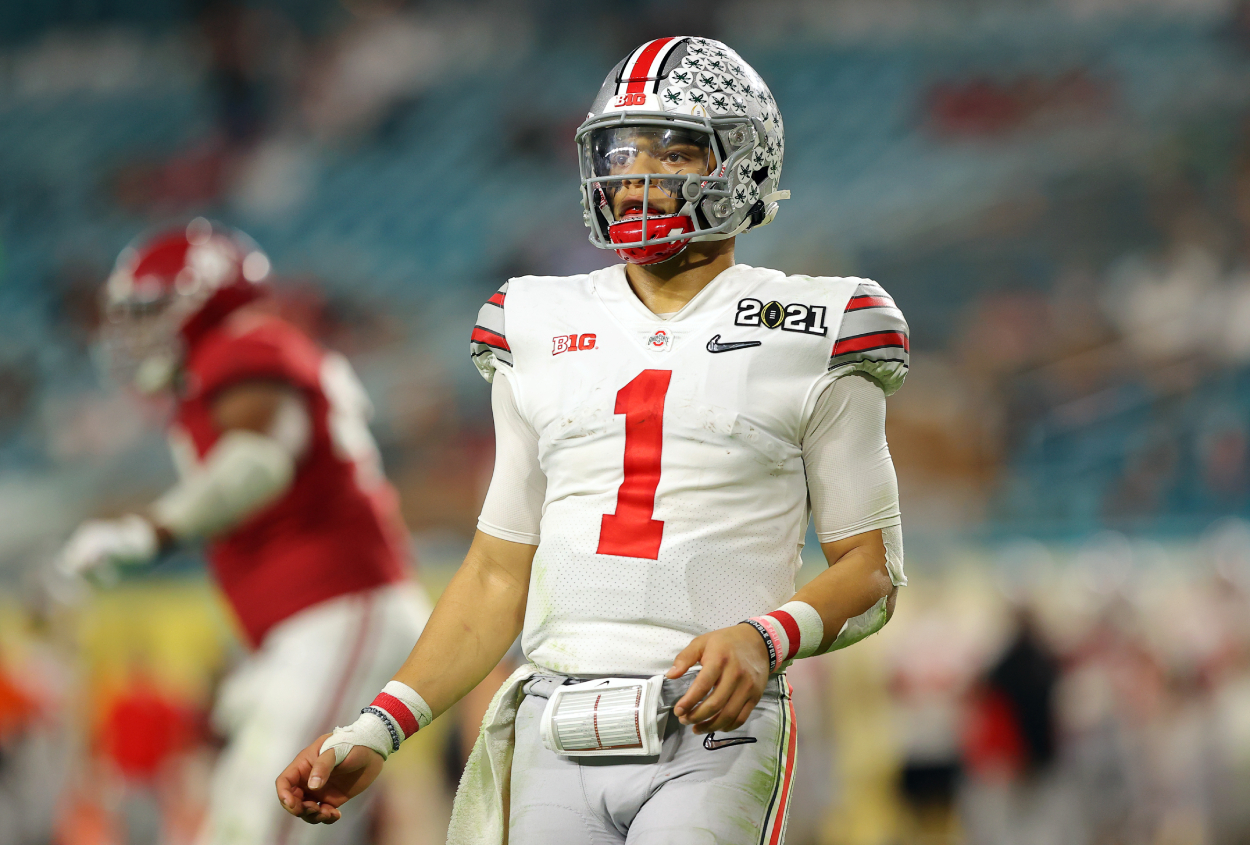 Justin Fields Said 4 Words and Quickly Won the Hearts of Chicago Bears Fans
Quarterback Justin Fields said four simple words and won the hearts of some Chicago Bears fans.
Justin Fields is starting to feel right at home with the Chicago Bears. The former Ohio State Buckeyes quarterback was drafted in the first round, hoping to provide some long-term stability at the quarterback position that has eluded the Bears for years. While Fields' performance on the field is yet to be determined, he's saying the right things off it.
Justin Fields expected to be brought along slowly by the Chicago Bears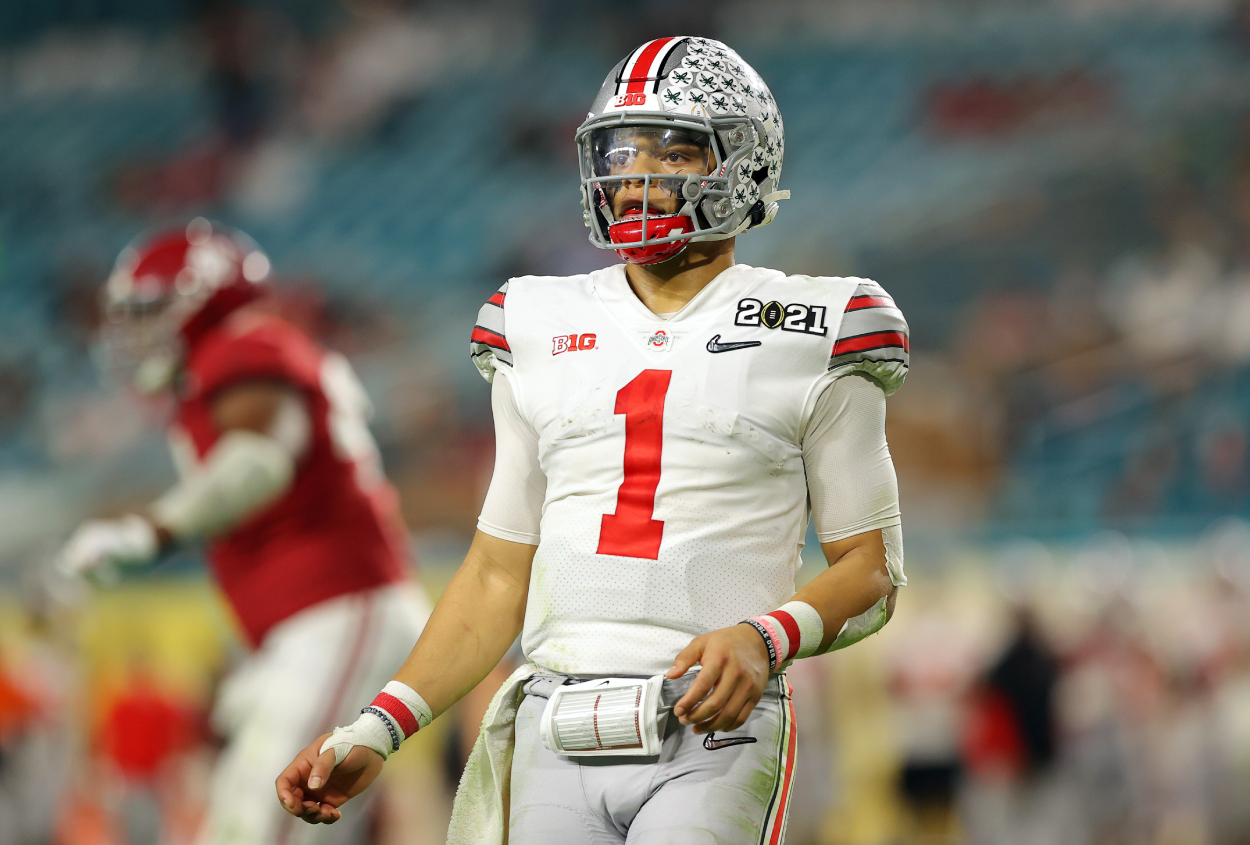 The Bears expect big things from Fields, just not right now. Although they traded up in the first round to select him, the Bears seem content to play the waiting game.
The Bears have a pair of veteran quarterbacks who will help make Fields' transition to the pro game much easier. Fields will likely be a clipboard-holder in his rookie year. He is, however, opening some eyes during the team's early workouts.
"It will be cool to see him once he really starts understanding what we do in this offense,'' Nagy said to the Chicago Sun-Times, ''to see him continue to grow and open up and ask good questions, which he has done. Everything that we thought he was going to be when he got here with learning and being obsessed with everything that we teach him and then being able to be himself on the field — he's doing things in a really good way."
Justin Fields has said all the right things
Fields doesn't appear to be overwhelmed with his transition into the NFL. He played against some of college football's toughest competition and played in the national title game. Fields has all the tools – athleticism, strong arm, and toughness – but he has a whole lot of confidence as well.
During an interview at rookie camp posted by CBS Sports, Fields said he is no stranger to the limelight. Although he'll be playing at the game's highest level and will be performing in a big-city market, he isn't concerned.
"I've been kind of in the spotlight since high school," he said. "So I kind of feel like I'm made for this. I'm built for this. It's nothing new to me. I'm just going to continue to work hard and get better every day."
He knows he'll have to be patient, but that won't stop him from working hard. "Coach (Matt) Nagy, he has a set plan on my development and stuff like that," Fields said. "I'm just going to work hard and keep my head down and keep grinding out there every day."
Fields also said four words that won the hearts of Bears fans
Even behind the scenes, Fields is saying the right things. During the most recent episode of 1920 Football Drive, a video series that gives viewers a behind-the-scenes look at the Bears organization, Fields said four words that sparked a reaction on social media from Chicago fans.
Fields was standing with Bears quarterbacks coach John DeFilippo. The two were talking about Josh Myers, who was Fields' center at Ohio State. DeFilippo asked if Myers was drafted. Fields quipped, "to the wrong team." The team Fields was referring to? The Green Bay Packers, the Bears' biggest rival.
Those four words didn't go unnoticed. On Twitter, Bears fans were loving every minute of it. "Inject this into my veins," one Bears fan wrote above the video clip. Another wrote, "that's my quarterback." Four words can go a long way in Chicago, especially when they are negatively directed at the Packers.