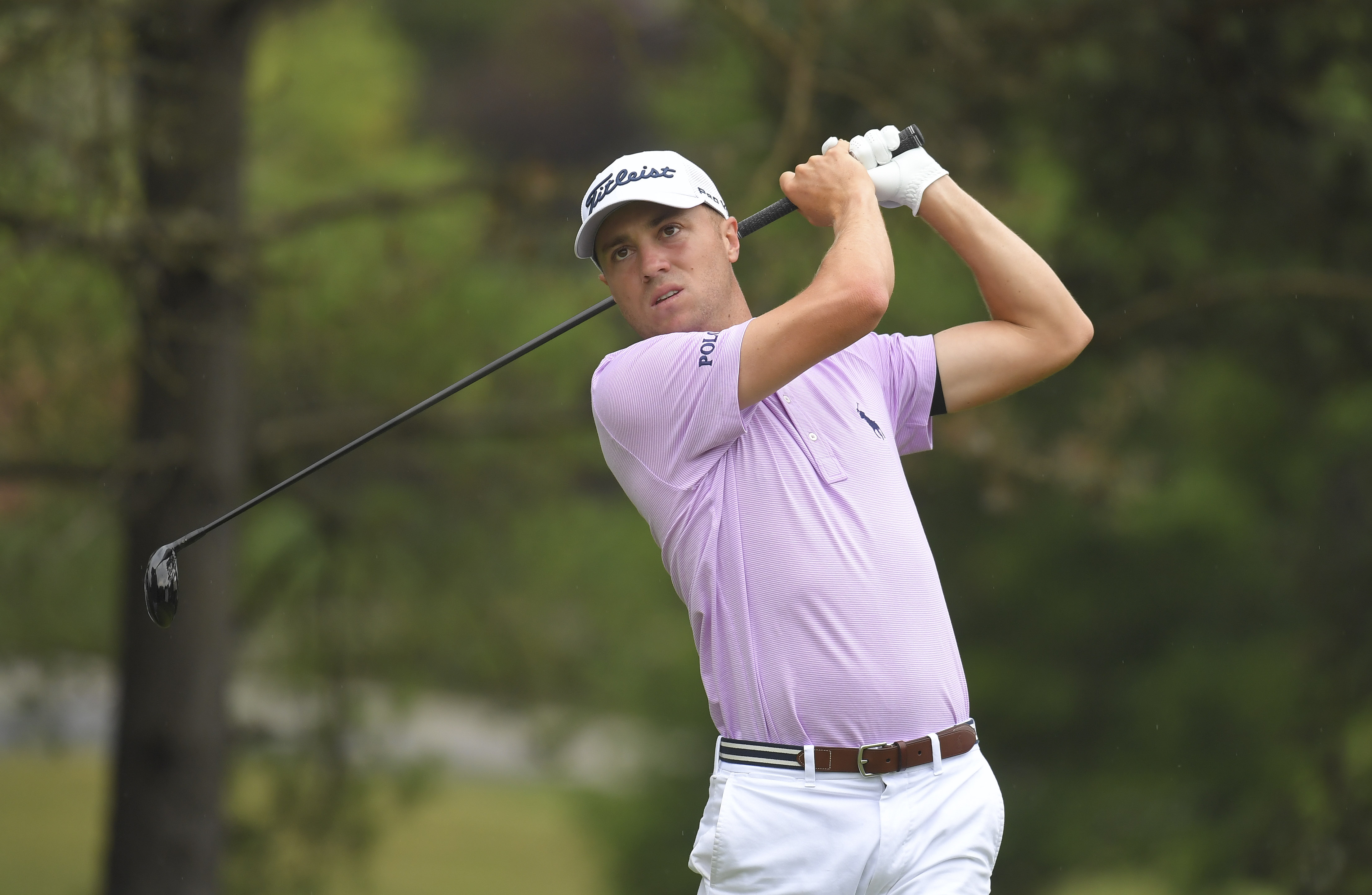 Justin Thomas Has Already Earned Enough Money on the PGA Tour at 27 to Last a Lifetime
Justin Thomas is only 27 years old, but he's already made enough money on the PGA Tour to last him a lifetime.
Justin Thomas might be just 27 years old, but he's already one of the richest golfers of all time. With 12 career PGA Tour victories and a major championship to his name, Thomas is one of the most successful young players in the game. Thomas just picked up a second-place finish and a cool $700k at the Workday Charity Open, adding to his impressive 2020 resume. So, how much has Thomas earned in his young career and where does he rank in PGA Tour history?
Justin Thomas has earned over $35 million on the PGA Tour
Justin Thomas didn't become a regular on the PGA Tour until the 2015 season. He didn't get his first professional win until a year later. In four seasons since his first win, Thomas has won a total of 12 events and has earned $35.5 million in prize money.
Thomas got a huge boost to his career earnings in 2017 when he won the FedEx Cup and received a check for $10 million. He also won his lone major the same season at the 2017 PGA Championship, which earned him another $1.9 million.
While 2017 was his most lucrative season in terms of earnings, Thomas has had incredible financial success every year since he joined the PGA Tour. He could be in store for his richest season yet in 2020, too.
Thomas is already the 25th highest-paid golfer of all time
Despite being just 27 years old and playing just five full seasons as a pro, Thomas is already high up on the list of highest-paid golfers ever. He already ranks No. 25 on the career earnings list.
Thomas has already surpassed golf legends such as Nick Price, Fred Couples, and Jerry Kelly on the list. He can easily break into the top 10 in as little as two seasons.
Tiger Woods tops the list with $120 million in career earnings. That's not the least bit surprising considering he's the greatest golfer of all time, but Thomas actually has a chance to catch Woods.
As tournament purses continue to skyrocket, Thomas will only earn more and more as he wins more events. If he plays into his 40s as Tiger has, there's no doubt he can surpass Woods as the highest-earning golfer of all time.
JT leads the PGA Tour in 2020 earnings so far
Thomas already has two wins and eight top 10s in the 2020 PGA Tour season. He almost got his third victory this weekend at Muirfield Village, but he had to settle for second place after a brilliant playoff from Collin Morikawa.
Still, Thomas earned nearly $700,000 for the second-place finish this week, which brings his 2020 earnings to $5.3 million. He's the highest-paid golfer in the world so far this year, and he's not slowing down any time soon.
Thomas currently sits atop the FedEx Cup standings, too. If he can win it all again, he could earn over $20 million this season alone. Not too shabby for a 27-year-old.
PGA Tour career earnings courtesy of ESPN