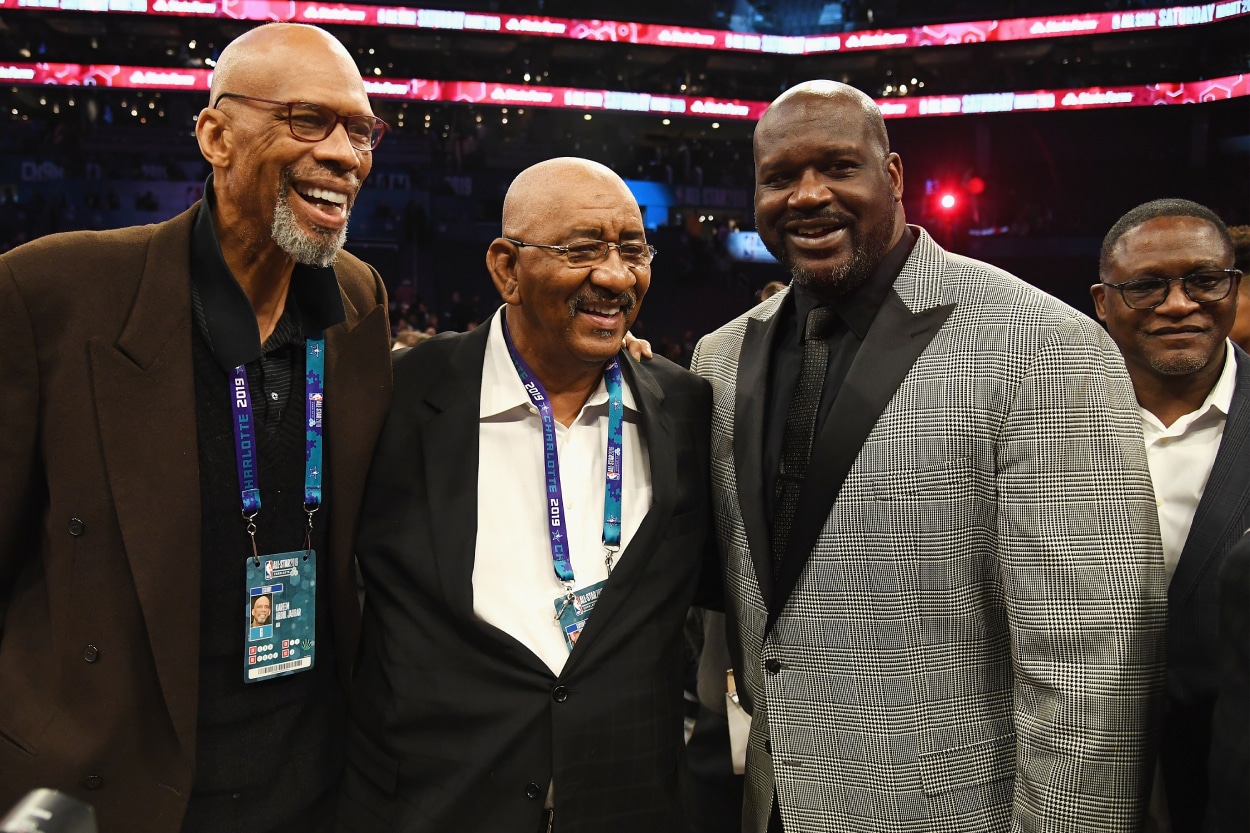 Kareem Abdul-Jabbar Recalls Pat Riley Insulting George Gervin at the 1983 NBA All-Star Game
It didn't take long for George Gervin to get some revenge on former Lakers coach Pat Riley. Kareem-Abdul-Jabbar remembers it well.
San Antonio Spiurs legend George Gervin found the best way to exact revenge. After then-Los Angeles Lakers coach Pat Riley snubbed him during the 1983 NBA All-Star Game, the "Ice Man" got some quick payback. Former LA Lakers center Kareem Abdul-Jabbar witnessed it first hand.
Gervin, a reserve in the game, had nine quick points but then hardly saw the floor. Fortunately for him, the Lakers were the first game on San Antonio's schedule after the break. Things didn't go well for Riley and the Lakers in that one, and Abdul-Jabbar recently reflected on those two games.
Kareem Abdul-Jabbar said Pat Riley insulted George Gervin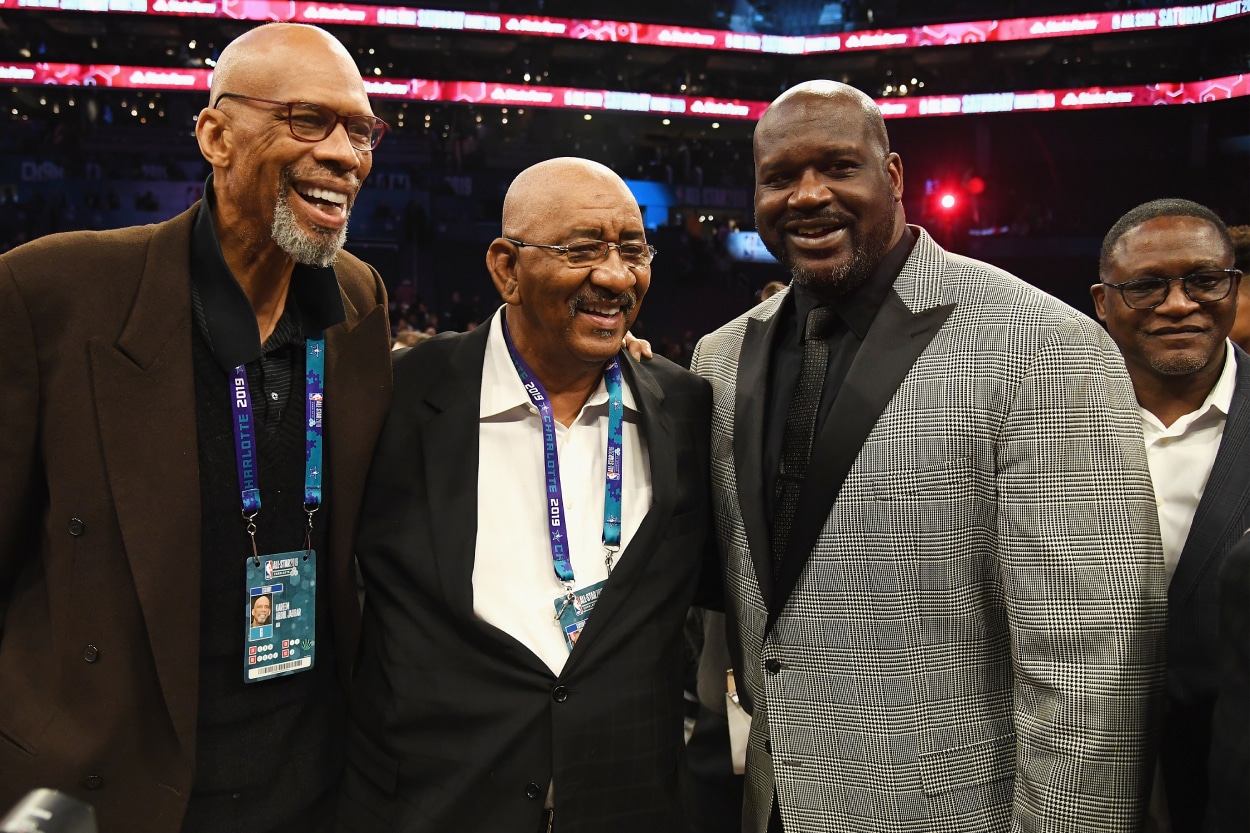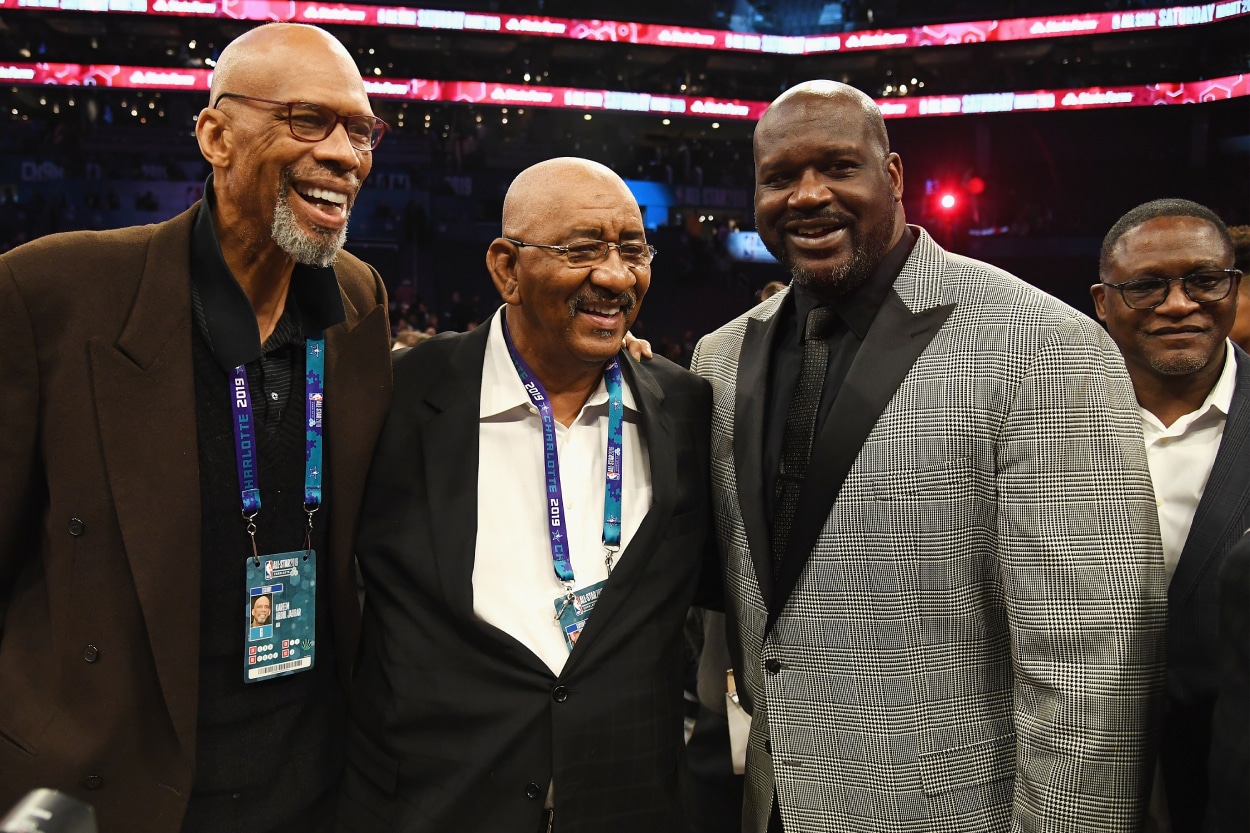 During Abdul-Jabbar's first episode of his new podcast Skyhook: The Podcast, he and former Lakers teammate Norm Nixon reminisced about their days together in the NBA. Abdul-Jabbar brought up the 1983 All-Star game, which was held at The Forum in LA. It was a game also known for the legendary Marvin Gaye singing the national anthem.
"I remember Pat Riley was the coach of the All-Star team," Abdul-Jabbar recalled to Nixon. "Marvin Gaye sings the national anthem, and just turns the place out. Pat Riley doesn't let George Gervin in the game.
"It's like less than three minutes left in the game, and Pat Riley puts George Gervin in the game. I was like, 'Oh man, why do you insult a brother like that?' He finally puts him in there and there was like two minutes left in the game."
For the record, Gervin played 14 minutes in the game, finishing with nine points.
"We played San Antonio in LA the very first game after the All-Star game," Abdul-Jabbar continued. "George gave us 47 or 48 — somewhere in the 40s or low 50s (he finished with 40). George served us up. I think Pat realized what he had done, but it was too late."
Gervin recalled the incident on former Laker guard Michael Cooper's podcast
Back in 2020, Abdul-Jabbar's former teammate Michael Cooper had Gervin on as a guest on his Showtime With Coop podcast. Cooper brought up that 1983 All-Star Game and Gervin got his point across that he doesn't care too much for Riley.
"That's the game that Marvin Gaye sung the national anthem," Gervin said. "I was excited with him because I kind of grew up with Marvin. I knew Marvin real well.
"It was unfortunate, man. I don't know about your coach, and I don't know why he didn't like me. I did nothing to him, but try to get 50 on him. He took me out of the All-Star game, man, for no apparent reason.
"I was real disappointed, too, because I was rollin'."
Gervin also said it wasn't the first time Riley did his to him in an NBA All-Star Game.
"He did me like that, too, in the Indiana (All-Star) game (in 1985) that I thought I could've had a chance to win MVP," Gervin said. "I didn't like him then, and I don't like him now."
Like Sportscasting on Facebook. Follow us on Twitter @sportscasting19 and subscribe to our YouTube channel.