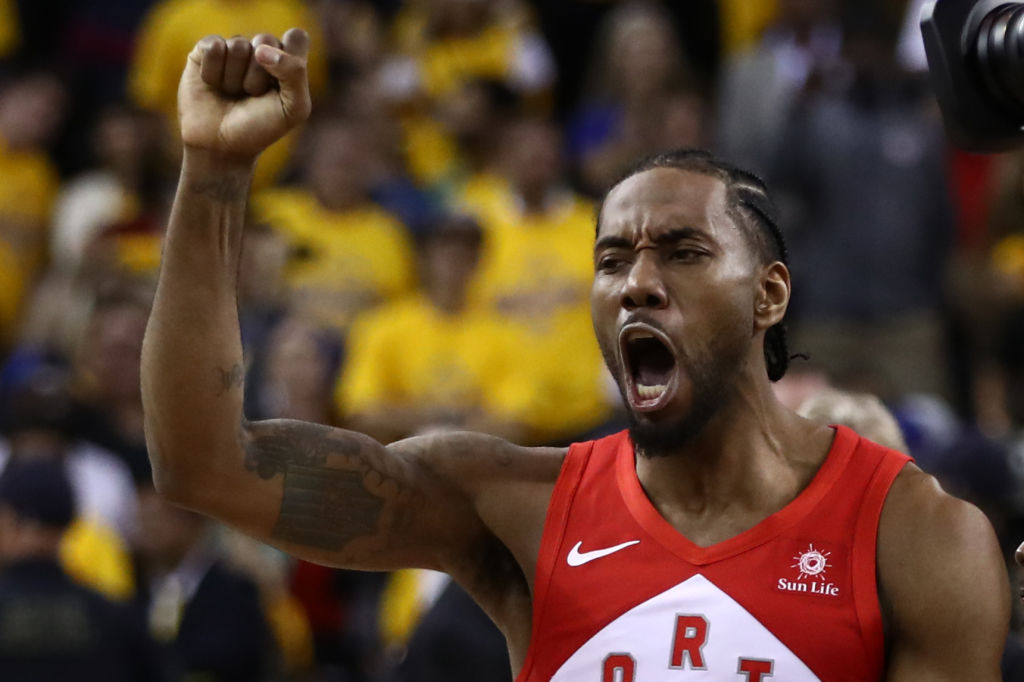 Kawhi Leonard is the King of Understated Trash Talk
Kawhi Leonard is a gifted NBA player at both ends of the floor, and he is also a master of low-key, underrated trash talk.
With Kevin Durant going down with a ruptured Achilles in Game 5 of the NBA finals, and Klay Thompson tearing his ACL in Game 6, Kawhi Leonard's free agency decision will have an even bigger impact on the direction of the league. Durant and Thompson were two of the biggest prizes on the 2019 NBA free agency market, but now, that distinction rests with Kawhi Leonard.

At just 27 years old, Leonard will be at the top of every team's free agent list, and rightfully so. Leonard is dominant on both ends of the court, but there's one way he gets into players heads that fans may not know about.
Leonard is the king of underrated trash talk and today we are going to talk about his career and how the trash talk has helped him have an impact on the game.

Leonard's go-to trash talk
In an article profiling Leonard, fans had an in-depth look at Leonard's college career at San Diego State. During that time, he developed simple trash talk that would clearly annoy anyone on the basketball court. Gary Payton, Michael Jordan, Larry Bird, and Draymond Green are some of the best trash talkers in NBA history, but Kawhi Leonard puts a personal twist on it.

Every time he scored a basket, he would simply say "bucket." He didn't even have to run his mouth; just that simple word after scoring would get under players skin.

If a player tried to get past him while he played defense, he would simply say "nope." Another very frustrating statement that could potentially lead to fights if you're playing streetball.

In his recent interview with Rachel Nichols on ESPN's The Jump he explained some of the trash talk including our favorite — "board man gets paid."

Kawhi Leonard's trash talk may be simple, but it would be funny to have Leonard mic'd up for a game to hear it during the action.

Career accomplishments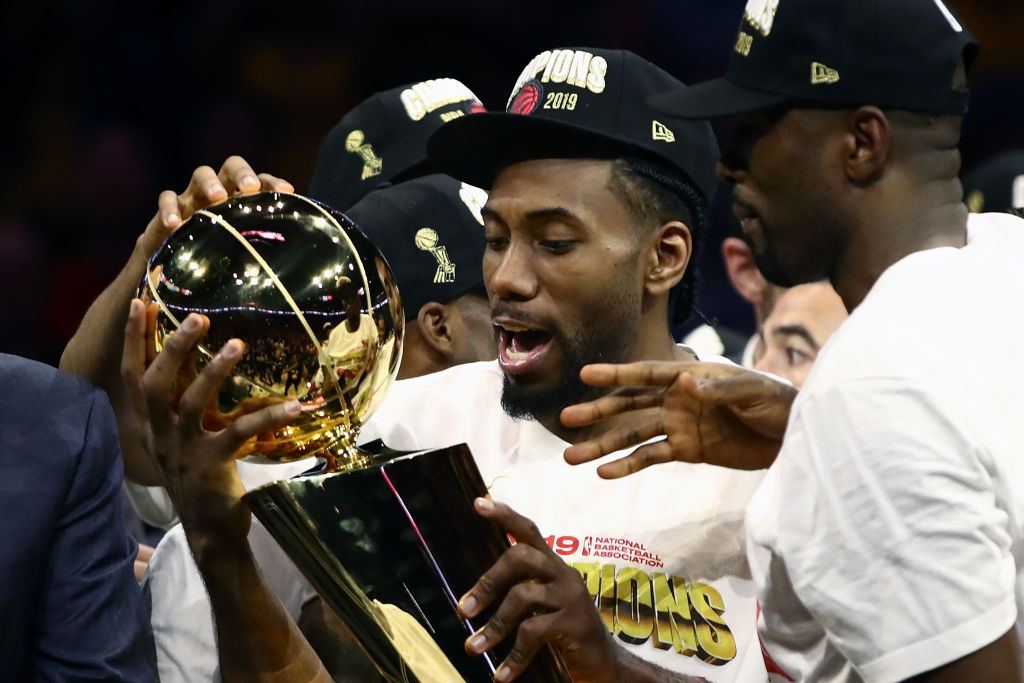 The Toronto Raptors did what 28 other teams haven't been able to do in the NBA Finals, and that's beat the Golden State Warriors in a playoff series. The Raptors won their first championship in history and the city's first title since the Blue Jays won in 1992 and 93. Kawhi Leonard is now a two-time NBA champ. He won a title with San Antonio in 2014.

He also won his second NBA Finals MVP award, after averaging 28-9-4 in the series against Golden State. Leonard had an excellent playoff run for Toronto, and he made everyone in the front office look like geniuses after trading away star player DeMar DeRozan for a "disgruntled" two-way player coming off of a serious quad injury.

Free agency questions
Kawhi Leonard could pick teams out of a hat and whichever one he picks would offer him a max deal in free agency. He is simply that good, and it's safe to say that he is one of the top three players in the NBA.

We will put him up there with Kevin Durant and LeBron James even though he shies away from the limelight. New York will pursue him heavily in free agency, along with Brooklyn and both Los Angeles teams.

We don't think that would be smart for Leonard to go to any of these teams, though. He is already at the top of the mountain with a team that took a risk on him and put trust in him to bring them a championship. Our money is on Leonard re-signing with Toronto on a two-year deal and then testing the free agent market again at the end of the 2021 season.

He can still sign a max deal with Toronto, which would bring him over $30 million annually, but by the time he gets to that supermax/10-year veteran extension range, he could be looking at $40-plus million each season. If he keeps up this level of play for two more seasons, Kawhi Leonard will once again be one of the prized free agents.