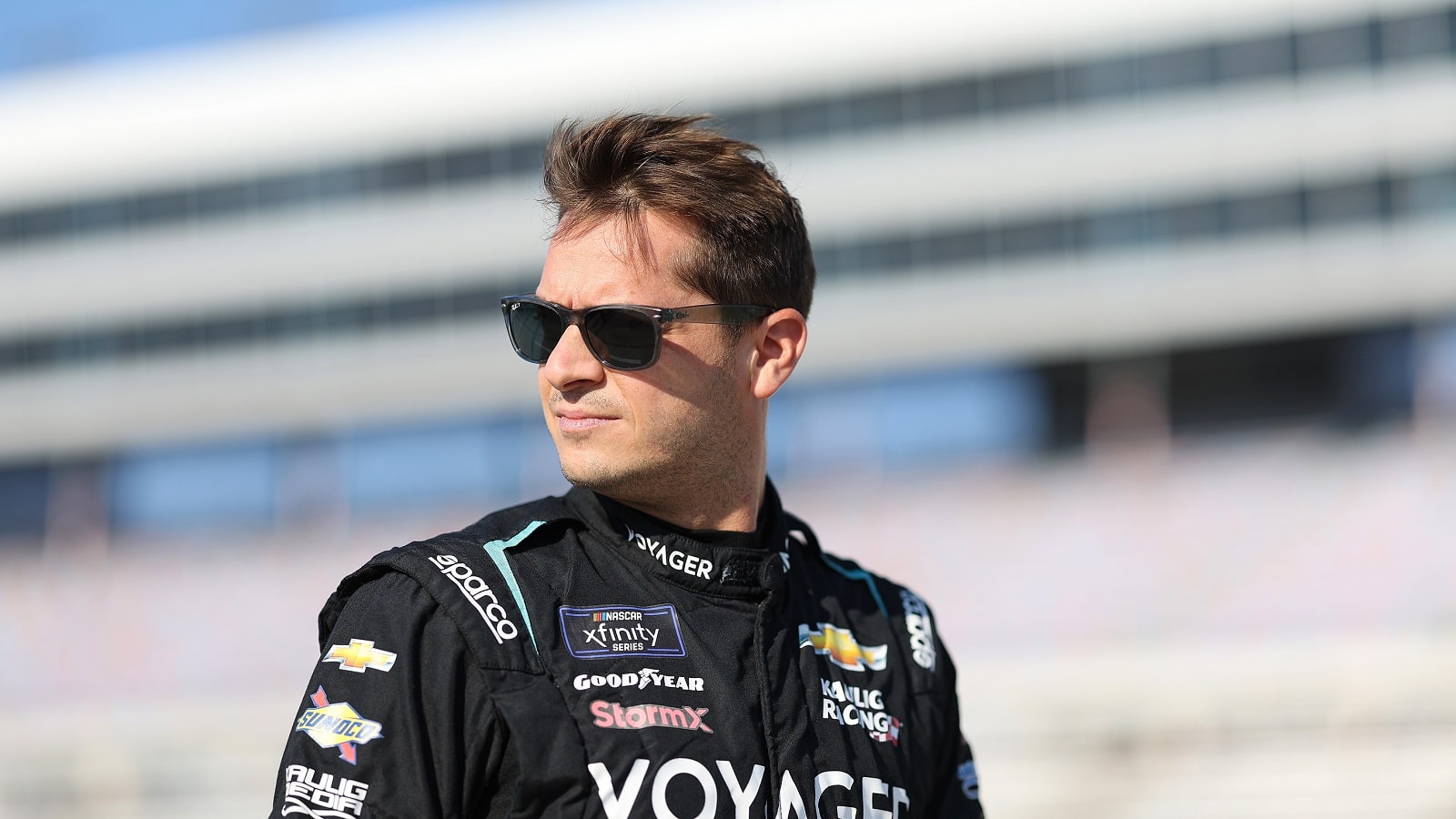 Keep Landon Cassill Talking, or the NASCAR Veteran Will Take You to the Cleaners
Kaulig Racing driver Landon Cassill says a favorite interview technique of reporters also works quite well in negotiations.
Every racing reporter and columnist, myself included, is busy this week removing Landon Cassill from their Christmas card lists. The veteran NASCAR driver has gone and spilled the beans on one of the most effective methods we have of gathering information.
On the bright side, Cassill delivered the goods once again in a sports tradition every bit as reliable as the Toronto Maple Leafs bombing out of the Stanley Cup playoffs, Sergio Garcia complaining about something, and baseball fans pledging to turn down the TV volume at the sound of Joe Buck's voice.
NASCAR driver Landon Cassill continues a season-ending tradition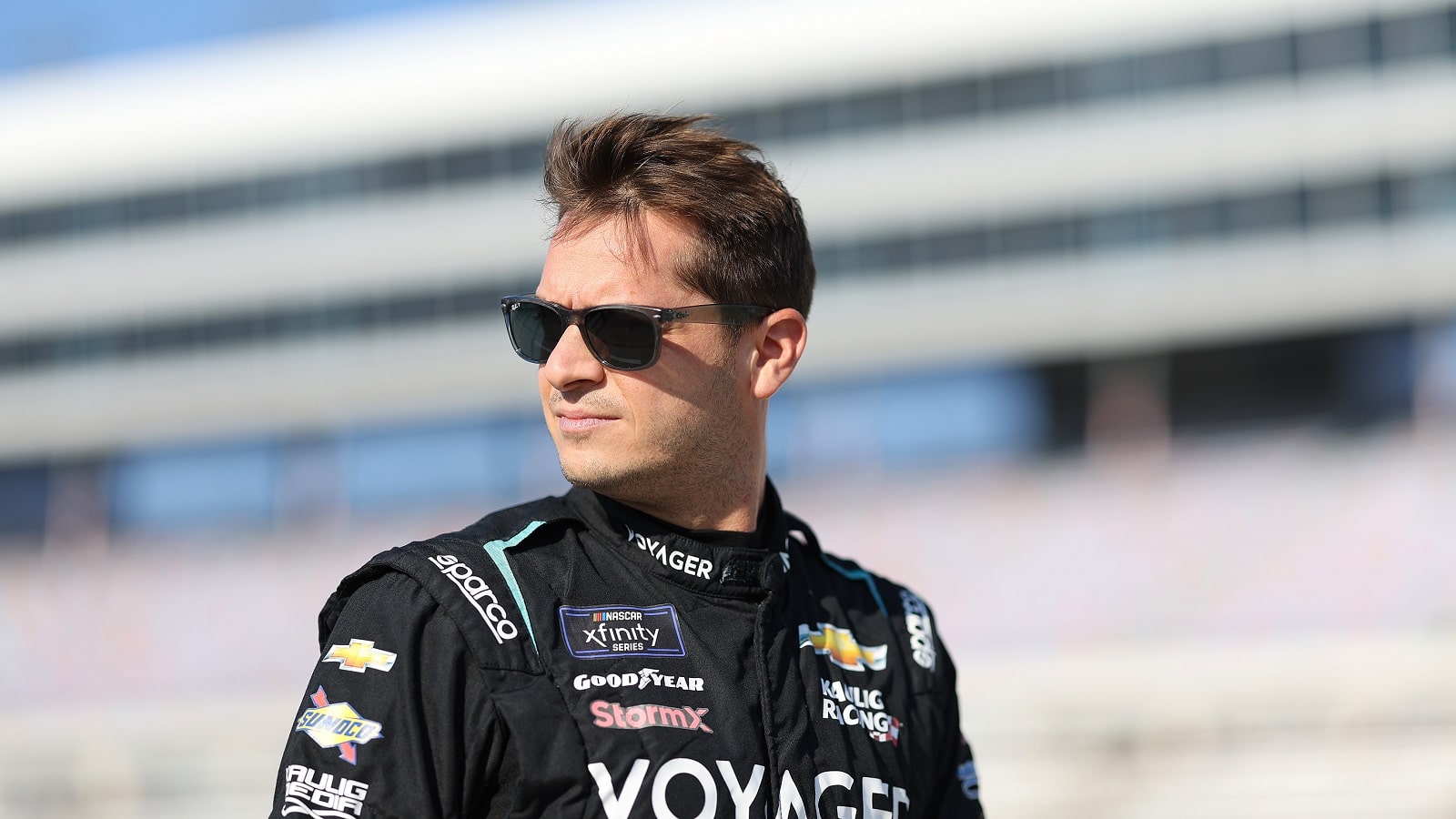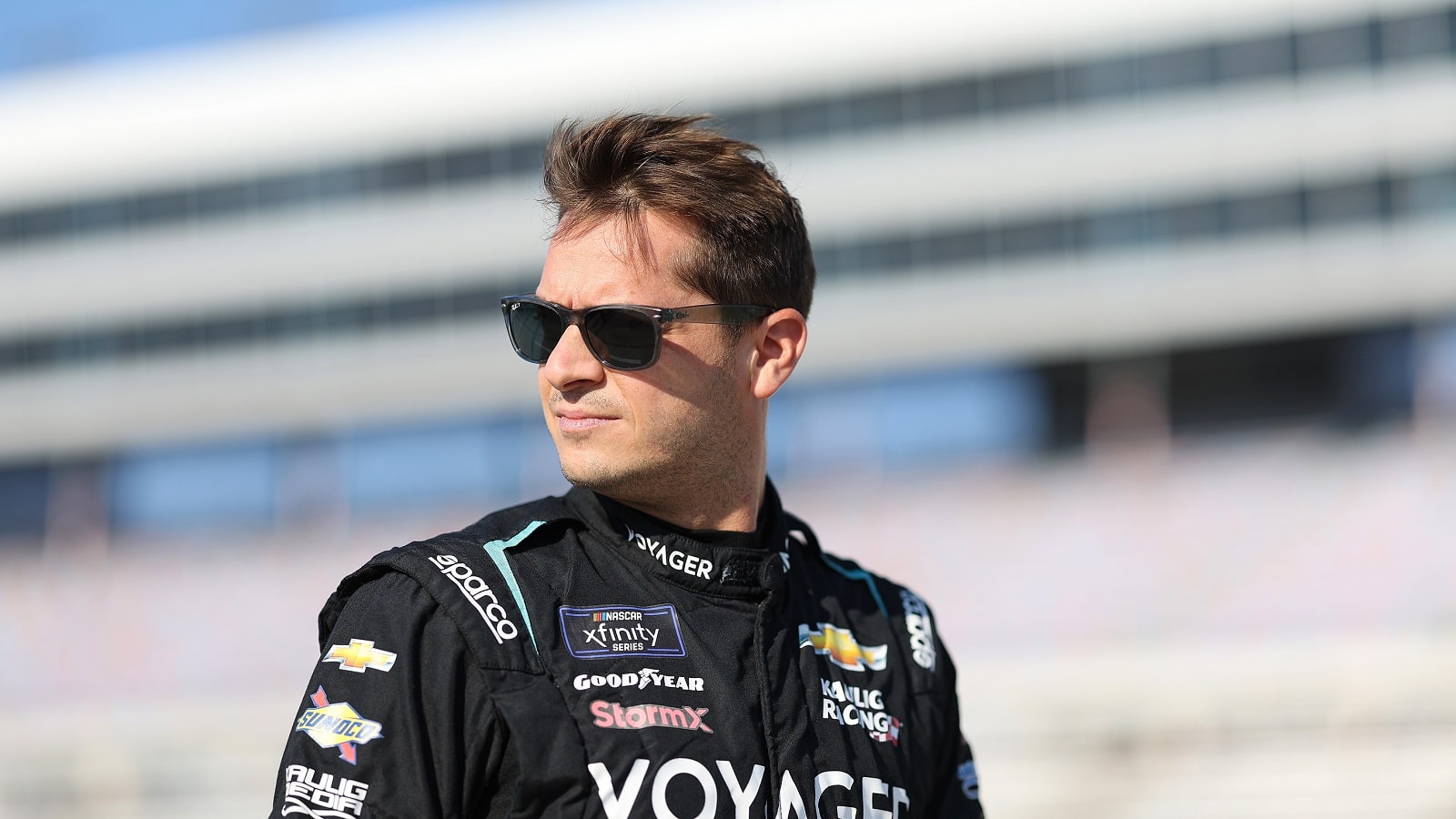 While some may think the NASCAR Cup Series season ends with the Championship 4 race, hardcore followers of racing know that's simply not true. Oh, sure, there's an awards banquet a month after the Championship 4, but the season really ends with a Q&A featuring driver Landon Cassill.
Each week during the NASCAR season, writer Jeff Gluck of The Athletic conducts an interview with a figure in motorsports. He asks the same dozen questions – some quirky but all insightful in some fashion – throughout the season, and he has made Cassill the final Q&A interview for 11 straight years.
It never fails to amuse and entertain.
Landon Cassill has learned a valuable tool often used by reporters
When a college unexpectedly fires a coach, the athletic director rarely divulges the reason, even when asked directly. More than one reporter has succeeded in getting a head start on unearthing the reason by asking a follow-up question: "What qualities will you be looking for in a new coach."
Something in the response invariably is the tip-off as to what the last guy did wrong.
Landon Cassill, 33, has learned reporters' other valuable interview technique: Keep the other guy talking during a conversation. Whether it's hammering out details of the contract with his race team or planning dinner with a friend, silence works.
"If you just pause and don't speak up, people are inclined to want to fill that gap with something," Cassill explained. "And in a negotiation, that's extremely valuable; the more your adversary is talking in a negotiation, the better it is for you. If you can have patience in a negotiation and try not to talk …"
He's not exaggerating. If the offer to a job candidate is $125,000, more than one prospective employee has turned sitting in silence into $130,000, an extra week of paid vacation, and occasional access to the company suite at the arena.
Confirmed reporter Jeff Gluck: "I was taught when the person is finished talking to almost make it awkward on purpose. Just leave a little bit, because a lot of times people will volunteer more, because nobody likes the dead air."
The veteran driver will be returning to Kaulig Racing in 2023
Landon Cassill's record across the three national NASCAR series – winless in 560 starts – doesn't do him justice. Of his 343 starts in the Cup Series, approximately zero have been in cars having a remote shot at winning. He posted his second career top-10 finish this season in the Daytona summer race.
The quality of rides in the Xfinity Series has been somewhat better, albeit inconsistent. In his first season with the well-established Kaulig Racing team this summer, Cassill scored 12 of his 26 career top-10 finishes. Unfortunately, it wasn't quite enough; 13th place in points left him just outside the playoffs.
With his cryptocurrency primary sponsor experiencing financial issues this spring, there was speculation that Cassill might be one-and-done at Kaulig, but the team announced this fall that he will be back in 2023.
We're dying to know who said how much in the meeting leading to that announcement.
Got a question or observation about racing? Sportscasting's John Moriello does a mailbag column each Friday. Write to him at [email protected].