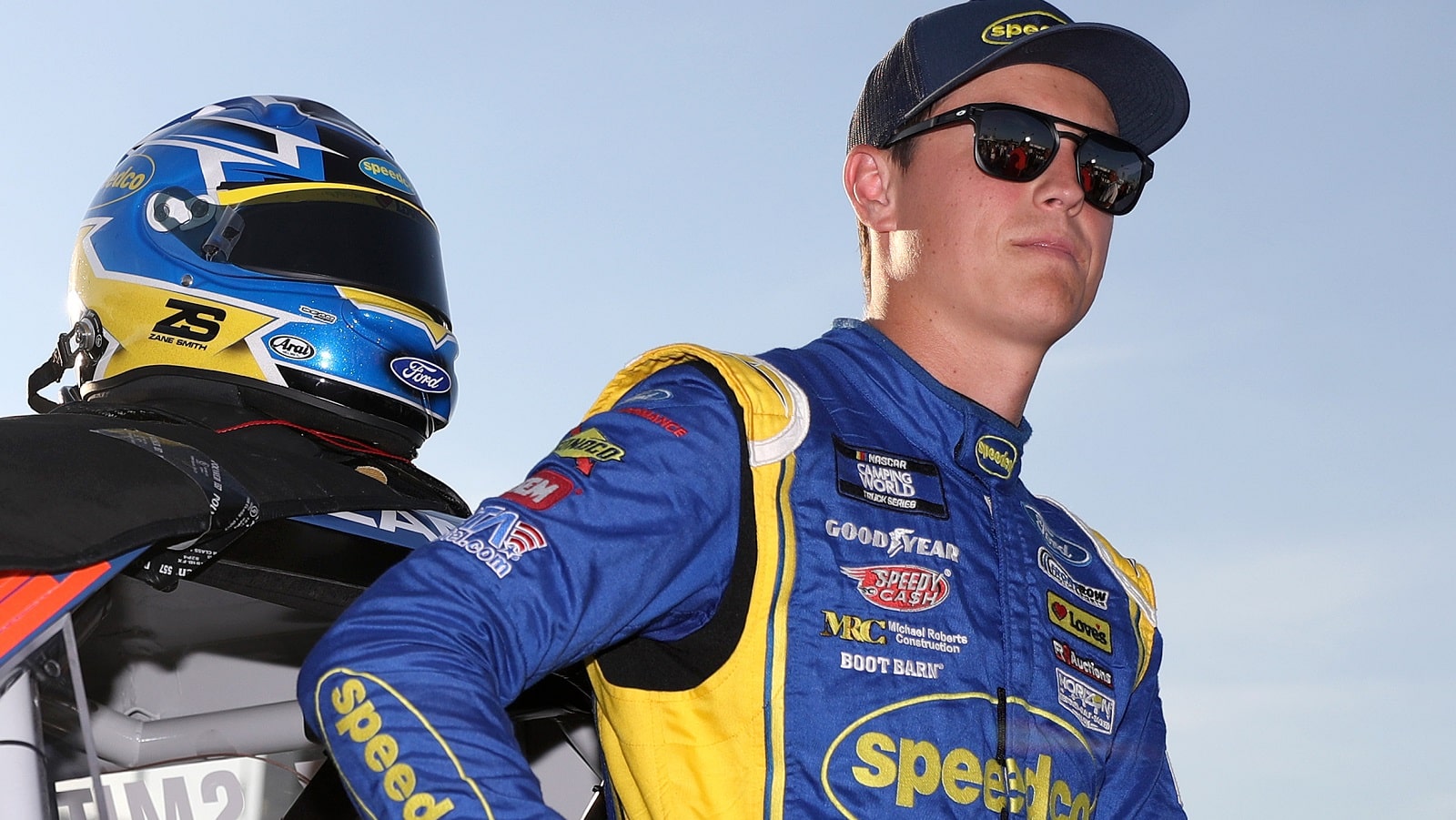 Zane Smith Wins, Kaulig Racing Loses Following Noah Gragson's Big Decision
Zane Smith has outgrown the truck series, and Noah Gragson's announcement this week may have opened a perfect spot for Smith in the Xfinity Series.
Zane Smith is already at the top of his current profession, yet he has nowhere to go but up. Thanks to Noah Gragson, Smith might just do so in a fashion better than anyone could have envisioned at the start of the NASCAR Camping World Truck Series season.
Zane Smith is making a run at the truck series championship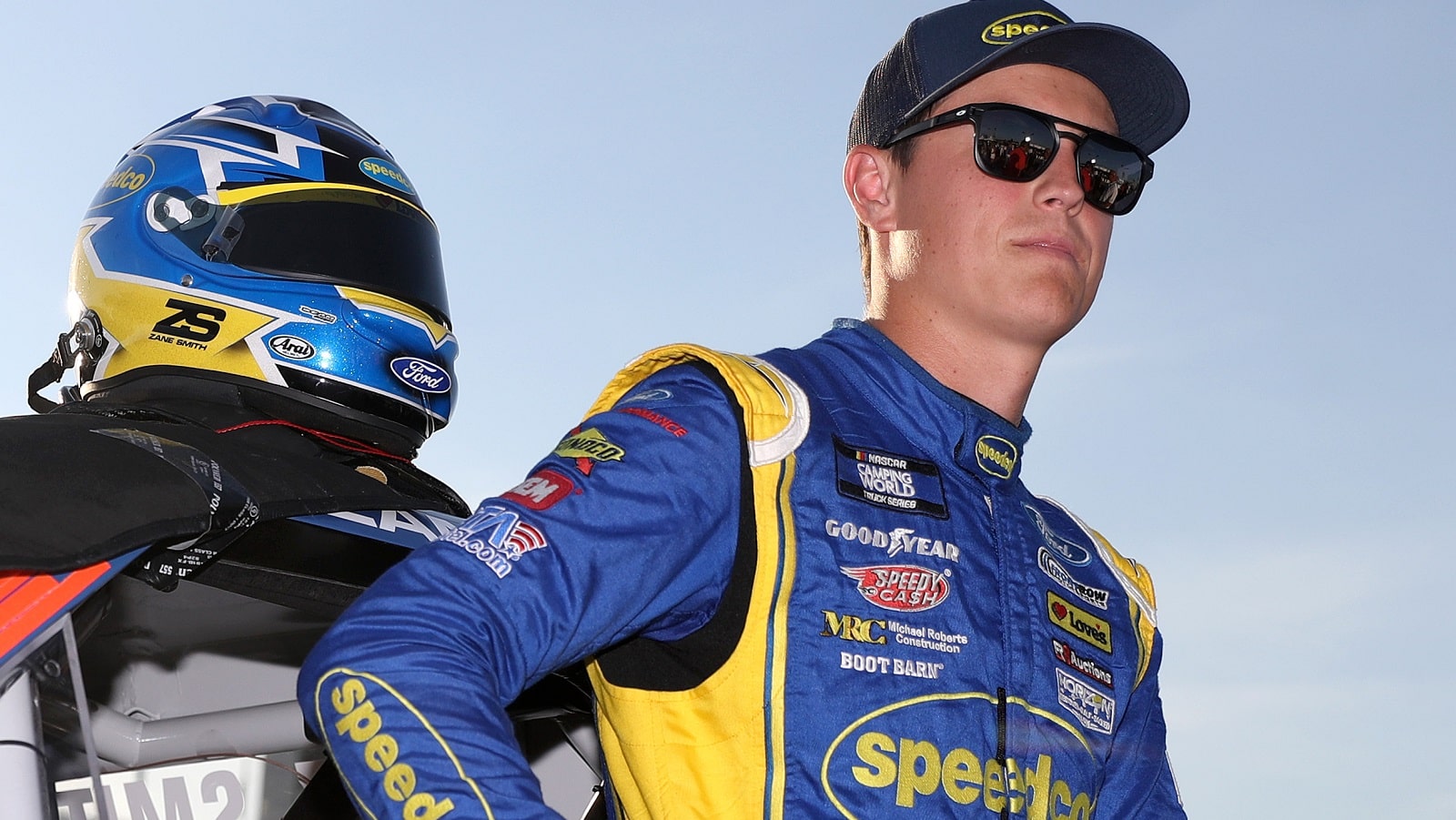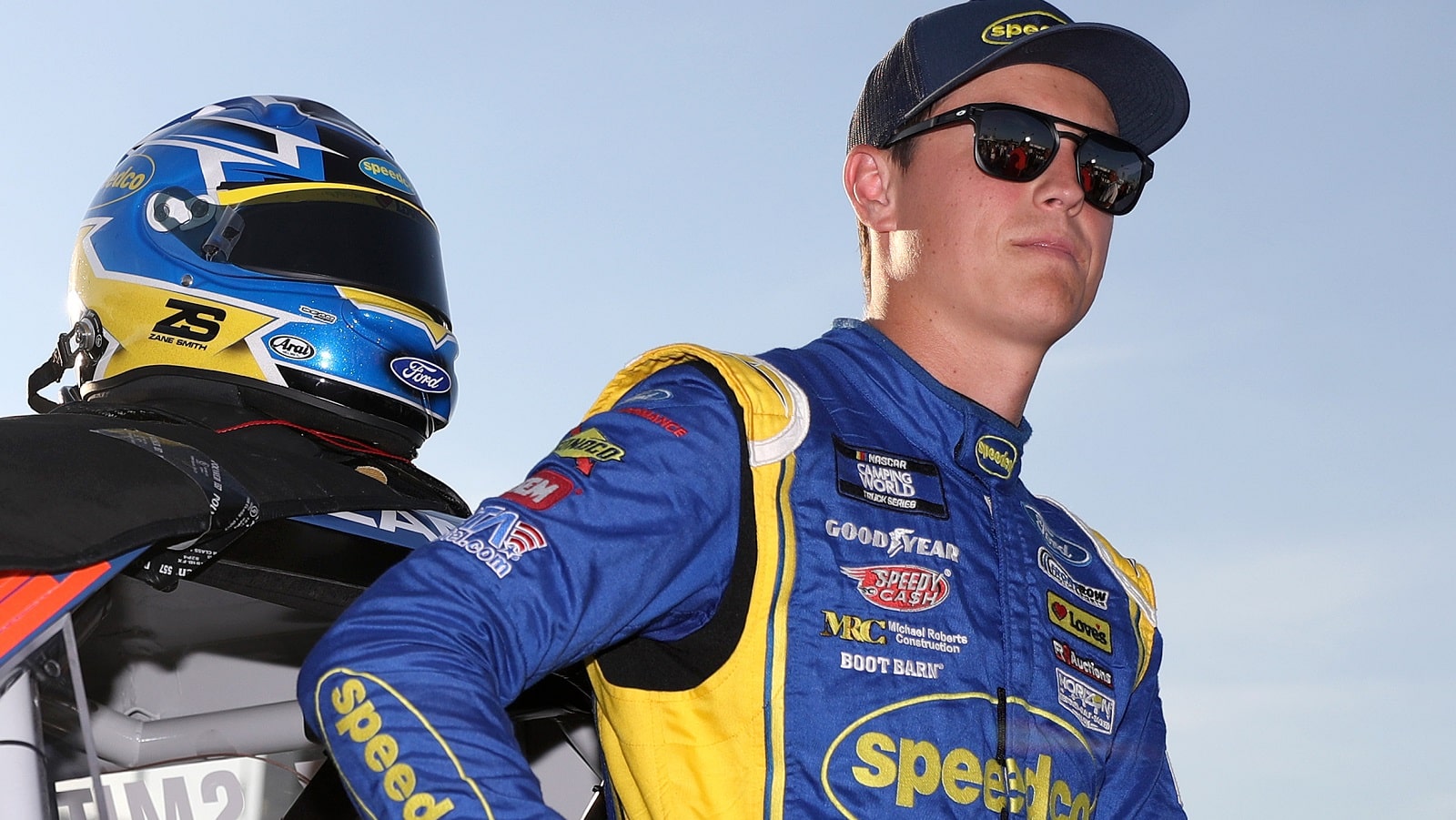 Zane Smith placed in the top 10 in 28 of his first 46 races in the NASCAR truck series and finished second in the standings in back-to-back seasons. He won three times, and all that he lacked were a few more checkered flags and a touch more consistency on the days when he wasn't in contention for the win.
He checked both boxes this year. Smith, 23, won three wins on his way to the regular-season points championship, and his average finish of 8.4 represents a career-best level of consistency. The average would have been in the low sixes if not for the squirrelly disqualification at Las Vegas in the second week of the season.
As a bonus, Smith even raced in the Cup Series as a pinch-hitter at Roush Fenway Keselowski Racing after Chris Buescher tested positive for COVID-19.
Now, however, Smith's focus is on the truck series championship. He closed out the regular season by finishing second or third in four of five races, then took third place in the playoff opener. He comes to Richmond Raceway this weekend 14 points ahead of the field and comfortably positioned to transfer into the field of eight following the races at Richmond and Sept. 9 at Kansas Speedway.
Noah Gragson and Petty GMS may have opened a door for Zane Smith
Returning to the truck series next season makes no sense for Zane Smith, especially if he prevails at the Championship 4 in Phoenix in three months. His immediate obstacle is that his Front Row Motorsports team doesn't have an Xfinity Series program, and there aren't many options to drive Fords, period. While it's true that the manufacturer likes Smith enough to perhaps tout him to a Cup Series team (Hello, Stewart-Haas Racing …), opportunities there are also rare.
What Smith needs is a foot in the door with one of the better Xfinity Series teams, even Chevy teams JR Motorsports or Kaulig Racing. Thanks to Noah Gragson, that door may have opened this week.
Gragson is trying to nail down a series championship for JR Motorsports, but he revealed on Wednesday that he is heading to the Cup Series in 2023 with Petty GMS. Dale Earnhardt Jr. undoubtedly has a shortlist of Chevy drivers in mind to replace Gragson, but Smith is such a promising prospect that he's worthy of at least a courtesy call to explore possibilities.
If the two came to some sort of an agreement, then it would constitute a win for both driver and team.
Noah Gragson's move to Petty GMS is a loss for Kaulig Racing
While Justin Haley has been running the No. 31 Chevy full-time for Kaulig Racing, the team has split the No. 16 Chevy between Noah Gragson, AJ Allmendinger, and 2021 Xfinity Series champion Daniel Hemric.
The approach made sense since owner Matt Kaulig and team president Chris Rice didn't expect to acquire two charters last summer and had to build the second team quickly. They knew they wanted Haley for one of the rides but didn't want to rush into a commitment for the other.
Now, deep into the organization's first real Cup Series campaign, part of the ongoing Silly Season intrigue is the question of what Kaulig will do with the No. 16 Chevy in 2023. As much as many enjoy Allmendinger's wizardry on road courses, conventional wisdom had Gragson getting the full-time ride next season.
With that possibility gone, Kaulig and Rice have time to audible. But finding someone with Gragson's combination of talent and bravado is a tough ask.
Like Sportscasting on Facebook. Follow us on Twitter @sportscasting19 and subscribe to our YouTube channel.
Got a question or observation about racing? Sportscasting's John Moriello does a mailbag column each Friday. Write to him at [email protected].