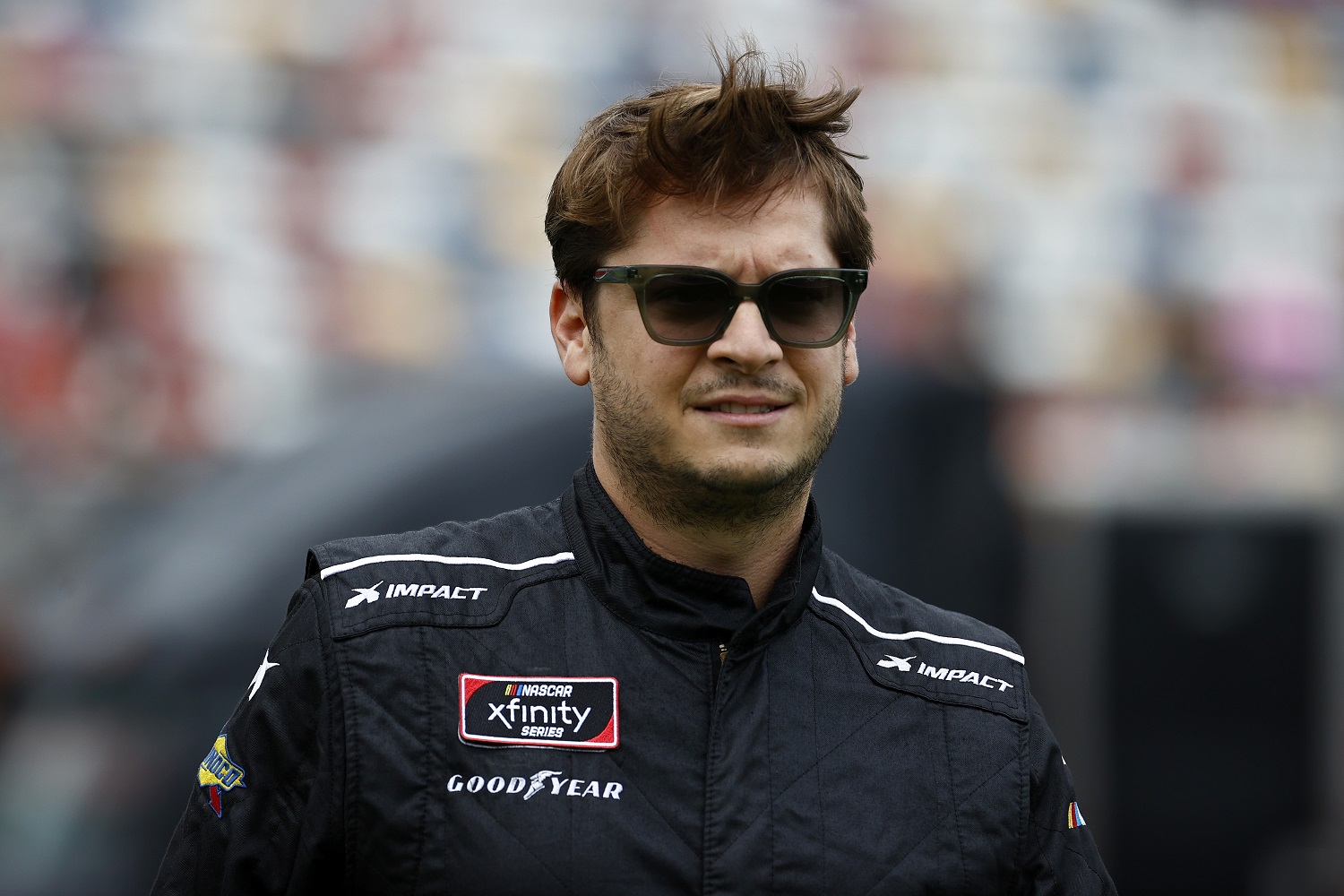 Ramblin' Man Landon Cassill Has Landed His Best Opportunity Yet at That Elusive First NASCAR Victory
Landon Cassill is winless since 2007 in his NASCAR career, but signing with Kaulig Racing could mean an end to his futility.
Article Highlights:
Landon Cassill has agreed to drive for Kaulig Racing in the 2022 NASCAR Xfinity Series
Cassill is winless in 510 NASCAR starts, but Kaulig Racing is one of the sport's top teams
The veteran NASCAR driver is taking his salary in cryptocurrency
For those who don't pay close attention, NASCAR driver Landon Cassill travels more than a multi-time NBA All-Star rolling down the lane for a pick-and-roll bucket. His resume includes 10 NASCAR Cup Series teams since 2010 and 10 more in the Xfinity Series dating to 2007.
After all those years and 510 starts in NASCAR's three national series, the 32-year-old Iowa native may have just secured his best shot ever at his first trip to a different lane, namely victory lane.
Landon Cassill will drive for Kaulig Racing in the 2022 NASCAR Xfinity Series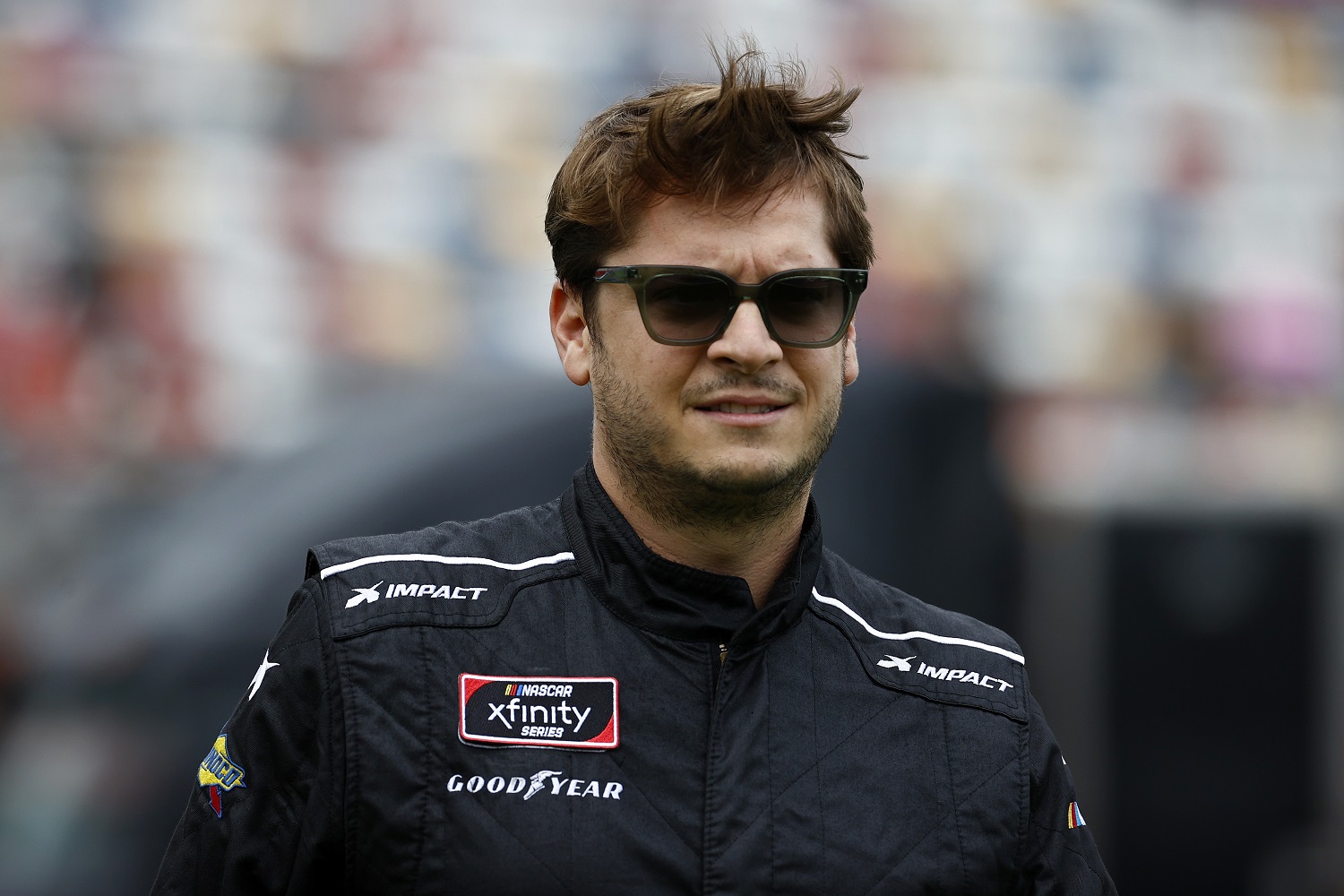 The seating chart for the 2022 NASCAR Xfinity Series is one step closer to completion with Thursday's news that the long-rumored deal between Kaulig Racing and Landon Cassill is official.
For a driver winless in NASCAR since arriving in 2007, Cassill qualified as a coveted free agent. That's largely because he sports a rock-solid relationship with Voyager Digital, a publicly traded cryptocurrency platform. Voyager sponsored Cassill in 19 of his 32 starts at JD Motorsports last season.
In conjunction with Kaulig's announcement, Voyager confirmed a two-year sponsorship extension with Cassill, covering an undisclosed number of races.
"Continuing my partnership with Voyager Digital and Kaulig Racing is an incredible opportunity for me," Cassill said, according to The Associated Press. "I have a world-class partner in Voyager and the best support team in the business with Kaulig Racing."
Kaulig placed three cars in the top 11 of the Xfinity owners' standings last season, and prospects for 2022 look at least as good. AJ Allmendinger returns, and defending series champion Daniel Hemric is coming over from Joe Gibbs Racing.
Bringing Cassill aboard with a chunk of sponsorship money in place takes a bit of financial pressure off his new team. Besides maintaining its successful Xfinity program, Kaulig Racing is expanding into the NASCAR Cup Series with Justin  Haley driving full-time and Allmendinger racing a projected 12 to 15 times.
Well-traveled Landon Cassill has never won in NASCAR
Landing the No. 10 Camaro at Kaulig Racing, which Jeb Burton rode to victory at Talladega and 15 other top-10 finishes last season, might qualify as the best chance Landon Cassill will ever have to reach victory lane.
To date, his record is about as undistinguished as it comes in NASCAR. Cassill raced full-time in the Cup Series from 2011-19 and has one top-10 finish in 326 starts. His Xfinity record shows 176 starts and 14 top-10 finishes. Rounding out the scorecard, Cassill posted three top-10s in eight truck series races more than a decade ago.
As bleak as the record may look, even his harshest critics can't lay it all on Cassill. His 2021 Xfinity team, JD Motorsports is 0-for-1,483 since its 2002 Xfinity debut. StarCom Racing, his last full-time Cup Series team in 2019, sold its charter to 23XI Racing this fall after going winless in 164 starts.
Cassill might not win any races with Kaulig, but his odds indisputably improved as of Thursday morning.
The NASCAR veteran takes his pay in cryptocurrency
Voyager Digital, founded in 2018, has placed its faith in NASCAR Xfinity Series driver Landon Cassill as he makes the move from JD Motorsports to Kaulig Racing, so it's only reasonable that he reciprocates.
Cassill said he will be taking his portion of the Voyager sponsorship money in cryptocurrency, including Voyager Tokens and Bitcoin, once again. He is believed to be the first NASCAR driver to go that route.
"I am excited to not only have a shot at winning races, but to bring awareness to crypto and help educate people in a space that I've been personally invested in for a number of years," Cassill said, according to the AP.
If he should happen to make it to victory lane, Kaulig will be happy to pay Cassill his cut in any currency he wants.
All stats courtesy of Racing Reference.