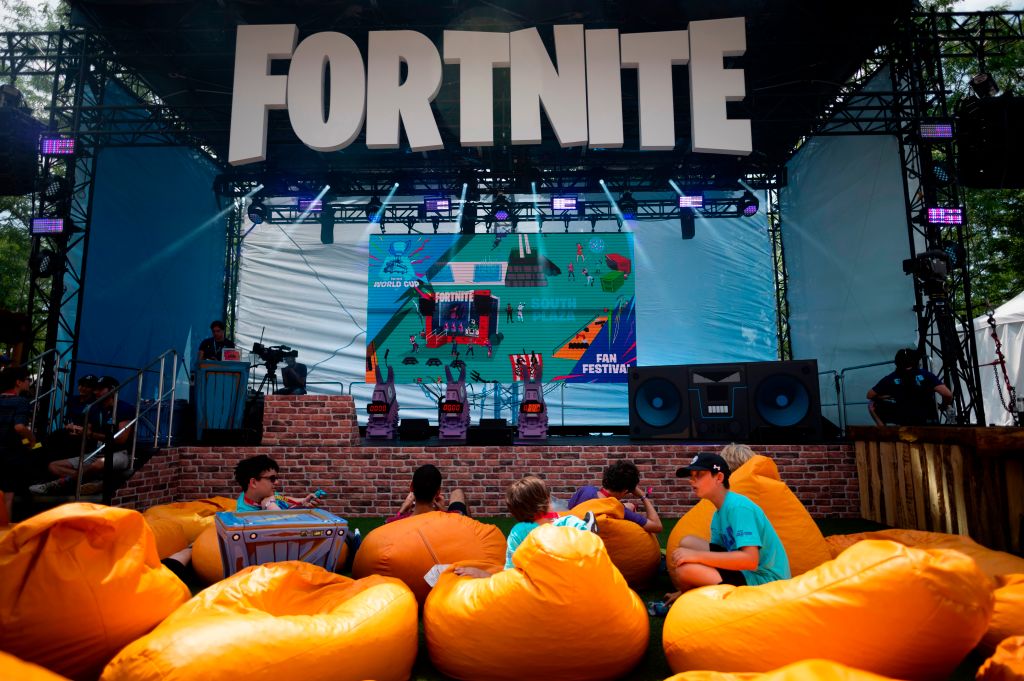 Kendrick Perkins' Kids Got Played by Fortnite, but He Got Stuck With the Huge Bill
Kendrick Perkins went on ESPN's "Hoop Stream" Tuesday and told a story about his children racking up a massive Fortnite bill. He wasn't happy.
Former NBA center Kendrick Perkins said on ESPN's "Hoop Stream" Tuesday that he hates video games, but not because he doesn't like playing them. Perkins said on the show that his credit card got declined recently because his children racked up a massive $16,000 Fortnite bill. He was forced to dispute the charge. Fortnite is a free game to play, but in-app purchases can be dangerous for children, especially ones with a 16-year NBA veteran as a father. It's safe to say Perkins' kids will be cut off from video games for a while.
Kendrick Perkins' hate for video games stems from $16,000 bill
Perkins went on ESPN's "Hoop Streams" Tuesday with Cassidy Hubbarth, Amin Elhassan, and Tony Allen. The group brought up the upcoming NBA 2K players tournament that will feature Kevin Durant, Donovan Mitchell, and other NBA stars.
Hubbarth asked Perkins if he will take the time to watch some of the tournament, but he immediately shot that idea down.
"The thing is I hate video games," Perkins said. "My kids drive me crazy with it. Quick story, I get my credit card bill back and I go to the store to buy something, but the credit card declined. Come to find out I got $16,000 worth of Fortnite bills on my credit card. Ever since then I was like you know what I'm cool on Fortnite. I do not indulge in video games."
Perkins said Fortnite tricks kids into in-app purchases
Perkins continued during the segment to explain how video games like Fortnite are using their free games to push in-app purchases. Since it's free to begin with, kids have no problem spending a little bit on game upgrades. They don't realize how quickly those purchases add up, and Perkins learned the hard way.
"I'm looking at the video games like Fortnite are tricking you. So all of a sudden they're saying, 'Oh, yeah the game is free but you got to buy skins and you got to do all this other crazy stuff," Perkins went on to say.
Since that incident, Perkins said he's moved all the video game decisions to his wife. He said he doesn't want any part of those games anymore, and how can you blame him?
In-app purchases can be dangerous for celebrity parents
Celebrity parents like Perkins have to be careful with their children's video game habits. They have to teach them that in-app purchases are dangerous and can grow exponentially.
Perkins' situation might be one of the most extreme cases, but parents' getting stuck with massive video game bills isn't new. Brian Chen of the New York Times wrote a story in 2018 about video game charges, and one of the cases he detailed was about a teenager who spent $6,500 on Facebook games.
Chen suggested parents should place password protections on the games their kids play. Parental controls can stop these charges before they happen. Perkins didn't find out until it was too late. He had to pay dearly for his children's video game habits.