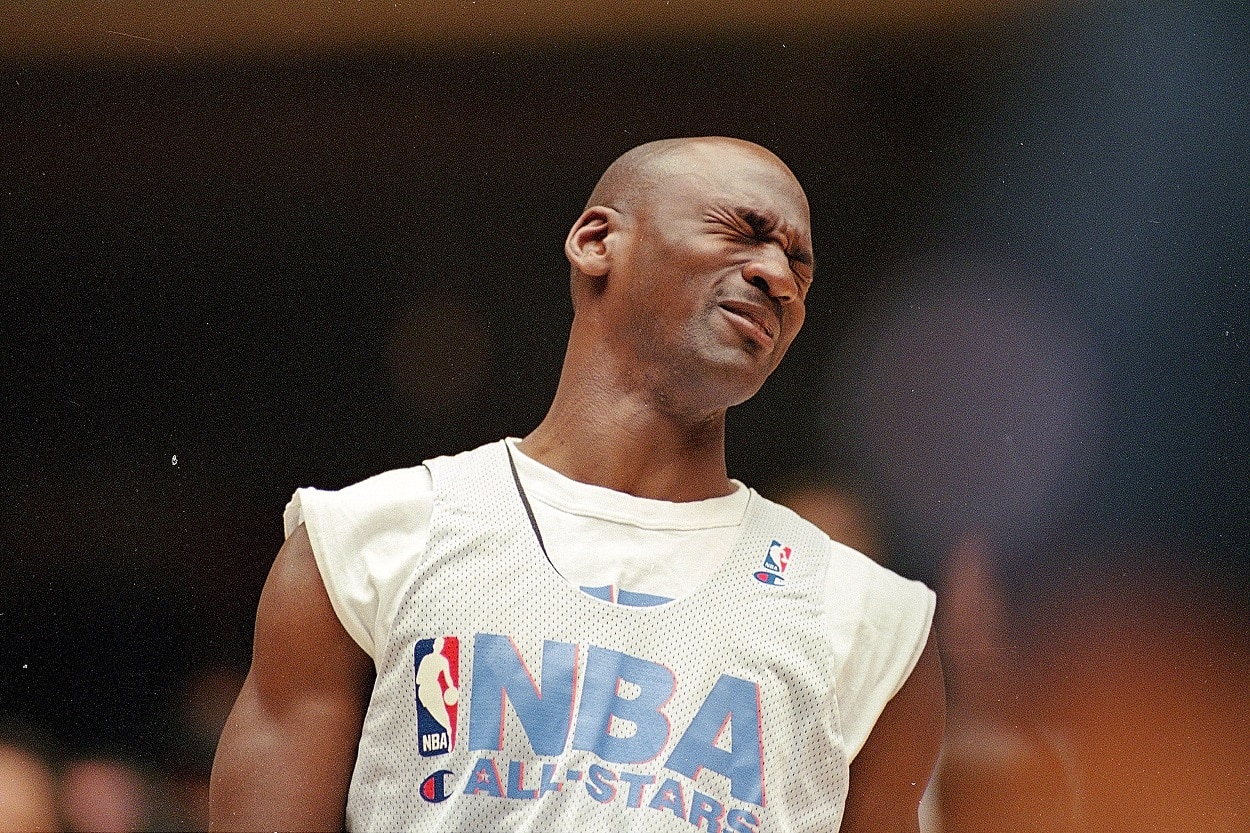 Kenny Smith Says Vernon Maxwell Was the Only NBA Player Who 'Irritated' Michael Jordan
Kenny Smith says his former teammate was the only player who "irritated" Michael Jordan.
Generally speaking, Michael Jordan was a pretty cool customer on the basketball court. It's not as if the five-time NBA MVP never mixed it up with an opponent, but it took quite a bit to get His Airness truly riled up.
Jordan himself was one of the great trash talkers of all time, but there were indeed plenty of other good ones during his era. One of them was two-time NBA champion Vernon Maxwell, who was best known for his six seasons alongside Hakeem Olajuwon with the Houston Rockets.
Despite overpowering essentially every other team in the 1990s, the Chicago Bulls consistently struggled to beat the Rockets. In fact, in the six matchups between the two squads during the three seasons in which Jordan & Co. won their first three titles, Houston won five of them.
And if you're wondering, yes, Michael Jordan played in all six games.
Another member of those Rockets teams was Kenny Smith, who also teamed with Jordan for one year at North Carolina. And "The Jet" says Maxwell was the only player he ever saw who could truly get under MJ's skin.
Vernon Maxwell was the only NBA player who 'irritated' Michael Jordan, according to Kenny Smith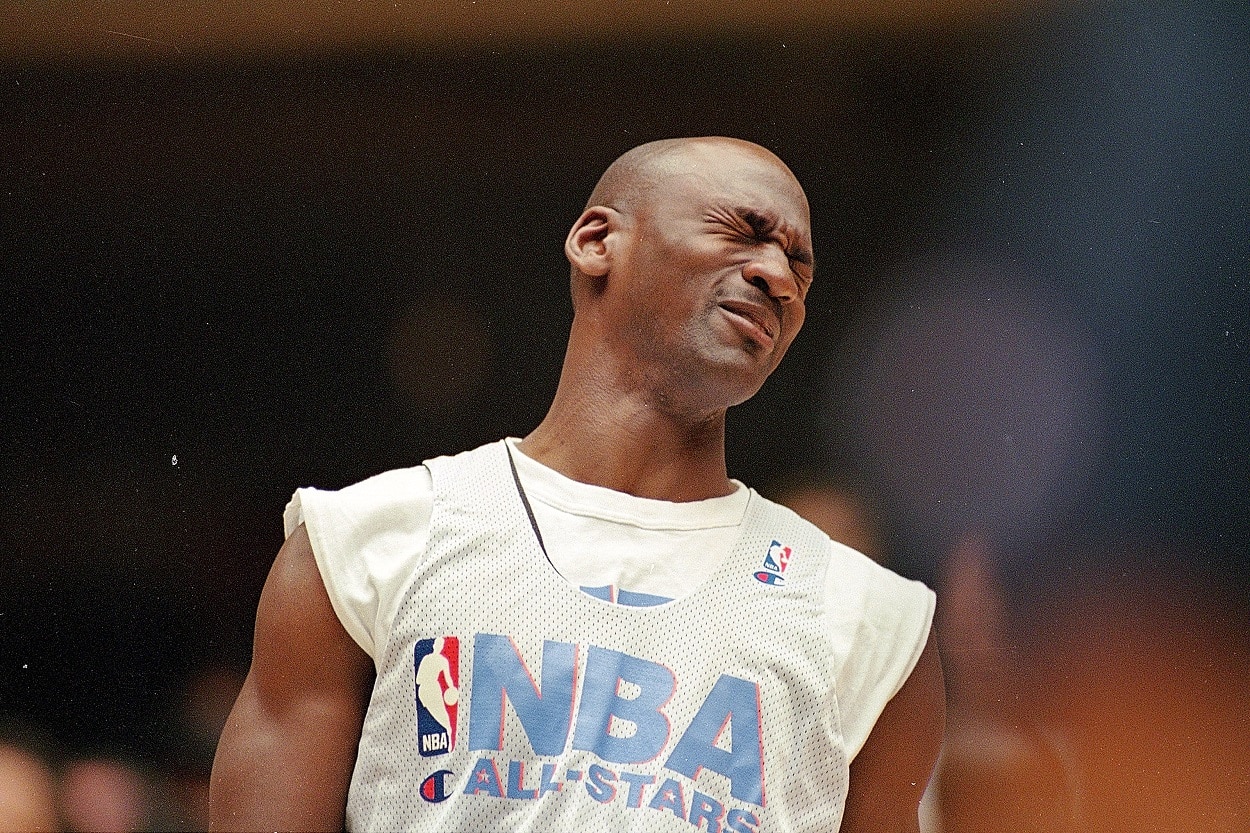 On an episode of NBA TV's Open Court, Smith opened up about Maxwell and recalled one of those old matchups between the Rockets and Bulls.
"Playing with Vernon Maxwell was great. I thought that, overall, his personality was infectious on the court and his 'Mad Max' persona.

"He was the only guy I saw that irritated Michael [Jordan] ever in his career. Vernon told him twice. He's like, 'If you score again, the way you're scoring, I'm gonna fight you.' And I said, 'What do you mean?' And he said, 'He's disrespecting me. He's scoring on me too easy.'

"So Michael scored again and he actually swung on him."

Kenny Smith on Michael Jordan vs. Vernon Maxwell
Maxwell himself looked back on his battles with Jordan around the time The Last Dance was released and still seems to have enjoyed them.
While certainly an amusing tale from Smith, Maxwell certainty wasn't the only player who irritated Jordan back in the day. Reggie Miller had a way of ruffling the feathers of — well, everyone. John Starks comes to mind. I recall a dustup or two with Danny Ainge. And there were others as well.
And let's not pretend Jordan didn't start any of these little spats himself. As mentioned, he was one of the great trash talkers in NBA history and got under the skin of plenty of his fellow competitors.
Stats courtesy of Basketball Reference
Like Sportscasting on Facebook. Follow us on Twitter @sportscasting19 and subscribe to our YouTube channel.