Kevin Durant Is Prepared to Unleash a Fireball of Revenge Against the Warriors Based on His Recent Twitter Activity
You can learn a lot about Kevin Durant by simply scrolling through the comments and likes on his Twitter account, and the NBA superstar sure was busy on Tuesday.
Ahead of Tuesday night's primetime game between the Brooklyn Nets and the Golden State Warriors, Durant "liked" multiple tweets under a story written by reporter Dieter Kurtenbach about how the Dubs are winning the breakup with their ex-Finals MVP. If we know anything about KD and his passion for revenge, we could be in store for a historic performance against his former team.
Warriors reporter claims Golden State is winning the breakup with Kevin Durant
On Tuesday morning, a story emerged from Dieter Kurtenbach of the San Jose Mercury News detailing how the Warriors are now winning the breakup with Durant. Here's how it starts:
"Kevin Durant didn't leave the Warriors because he wanted to play a different role on the court, or because the Warriors weren't winning enough.
No, he left because of ego.
He wanted his "own" thing in Brooklyn. He wanted one of the few markets larger than the Bay Area — New York — to himself.
How's that working out for him?"
The story later refers to Durant's "steadfastly tortured existence" and dives into James Harden's struggles under the new foul rules now that he isn't "cheating the game."
Now, we know Durant reads virtually everything negative written about him online, so he found this one fairly quickly.
Durant "likes" multiple tweets bashing the story
Durant caught wind of Kurtenbach's story at some point on Tuesday, and he naturally logged into his Twitter account to check out the comments underneath. There were numerous comments on both sides of the aisle, but KD gravitated toward the ones bashing the story.
While reading through the carnage, Durant "liked" five different comments from random Twitter users taking his side in the debate.
"This isn't even bitter, it's acrid for absolutely zero reason other than to spin another sensationalist headline. Gross," one comment read.
"This the most narrative and butt hurt article I've ever seen. Y'all warrior fans sum else," another said.
So, we know Durant read through the story. We also know he didn't appreciate what he read, and we know he went out of his way to find comments bashing the reporter and coming to his defense.
Yeah, this game is going to be fun.
A monster KD game incoming?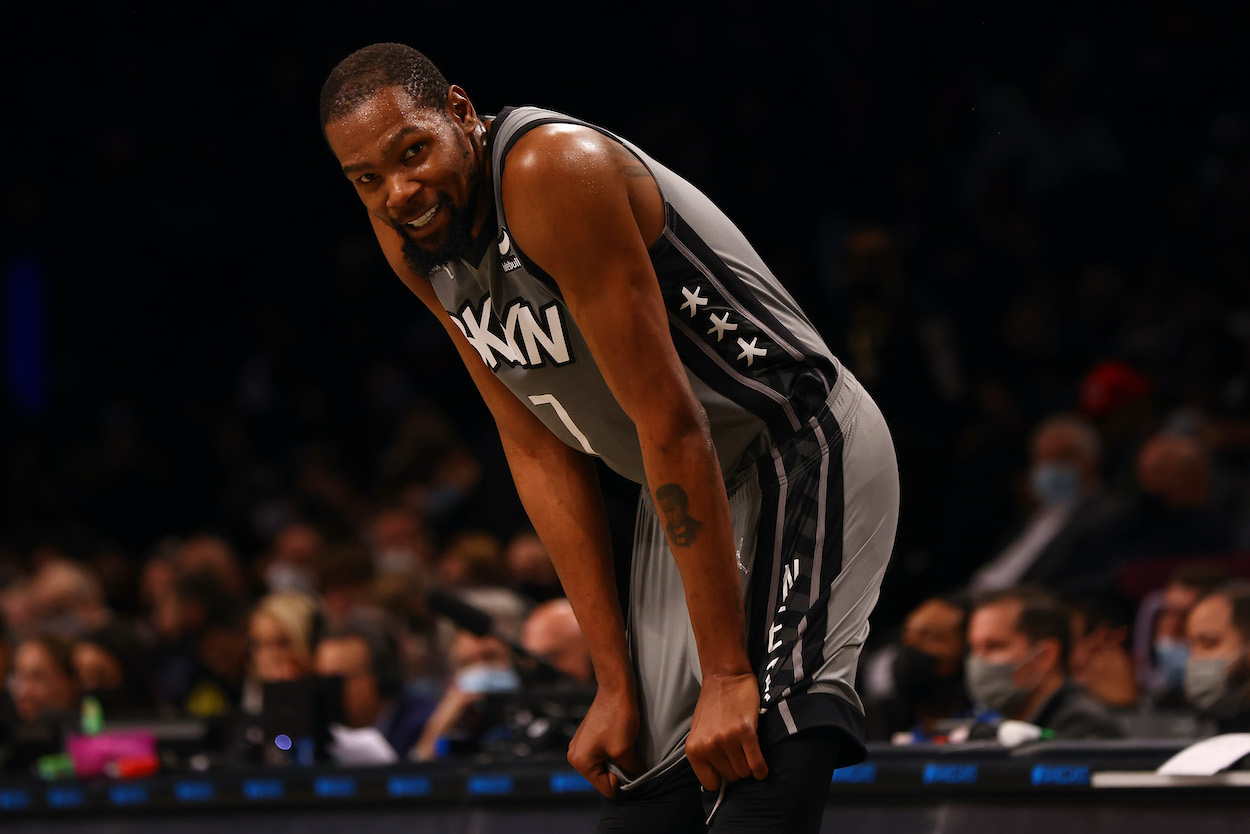 Durant on a regular night is arguably the most unstoppable scorer in the league. But an angry Durant with vengeance on his mind?
Good luck.
As if getting revenge on his former team wasn't enough motivation, Durant now has some extra ammunition going into Tuesday night's matchup against the Warriors. On DraftKings,
KD's point total for the game is set at 29.5. He's averaging 29.6 points per game this season. If you think Durant is going to take this one personally, he's going to fly over that number.
Durant's recent Twitter activity might've just given us the easiest bet of the NBA season.
Like Sportscasting on Facebook. Follow us on Twitter @sportscasting19.