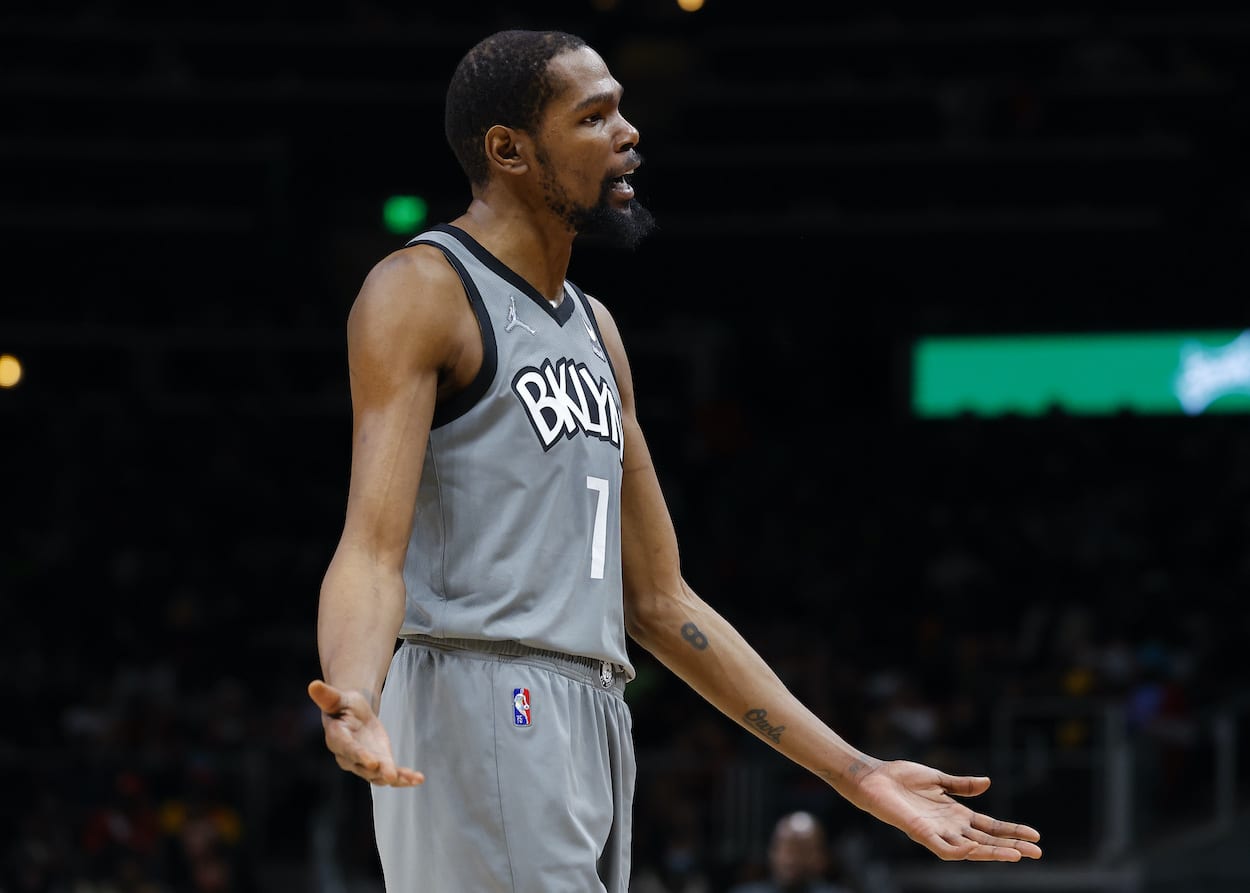 Kevin Durant Update: Why You Should Stay Far Away From the Nets in the Betting Market Despite KD's Return
Kevin Durant returning to the Nets won't lead them to a title.
Welp, so much for that Kevin Durant trade.
In a surprising development, the Brooklyn Nets announced Tuesday that Durant will remain with the team for at least another season. That breaking news may cause a rush of Nets futures bets and Durant MVP tickets to flood sportsbooks everywhere, but it's far too late to get involved in Brooklyn's betting prices for the upcoming season.
Don't be fooled by Durant yet again. Here's why you should stay far away from the Nets in the betting market this year.
Kevin Durant will return to the Brooklyn Nets after all
After a shocking trade request, weeks of rumors, and numerous discussions with other teams, the Nets won't be trading Durant after all.
In a statement posted on Twitter Tuesday, Nets general manager Sean Marks revealed that he, Steve Nash, and team owners Joe Tsai and Clara Wu Tsai met with Durant and his agent this week and squashed their supposed beef.
"We have agreed to move forward with our partnership," the statement read. "We are focusing on basketball, with one collective goal in mind: build a lasting franchise to bring a championship to Brooklyn."
This sure is an interesting development considering Durant reportedly gave the Nets an ultimatum to either trade him or get rid of Marks and Nash. There's clearly still some animosity between the two sides, and it's possible the Nets told Durant they called his bluff and refused to shop him to other teams.
Either way, Brooklyn is going to run it back with Durant, Kyrie Irving, and Ben Simmons. That may be an enticing core on paper, but they shouldn't get any of your money in the betting market this season.
Why you should steer clear of Durant and the Nets in the betting market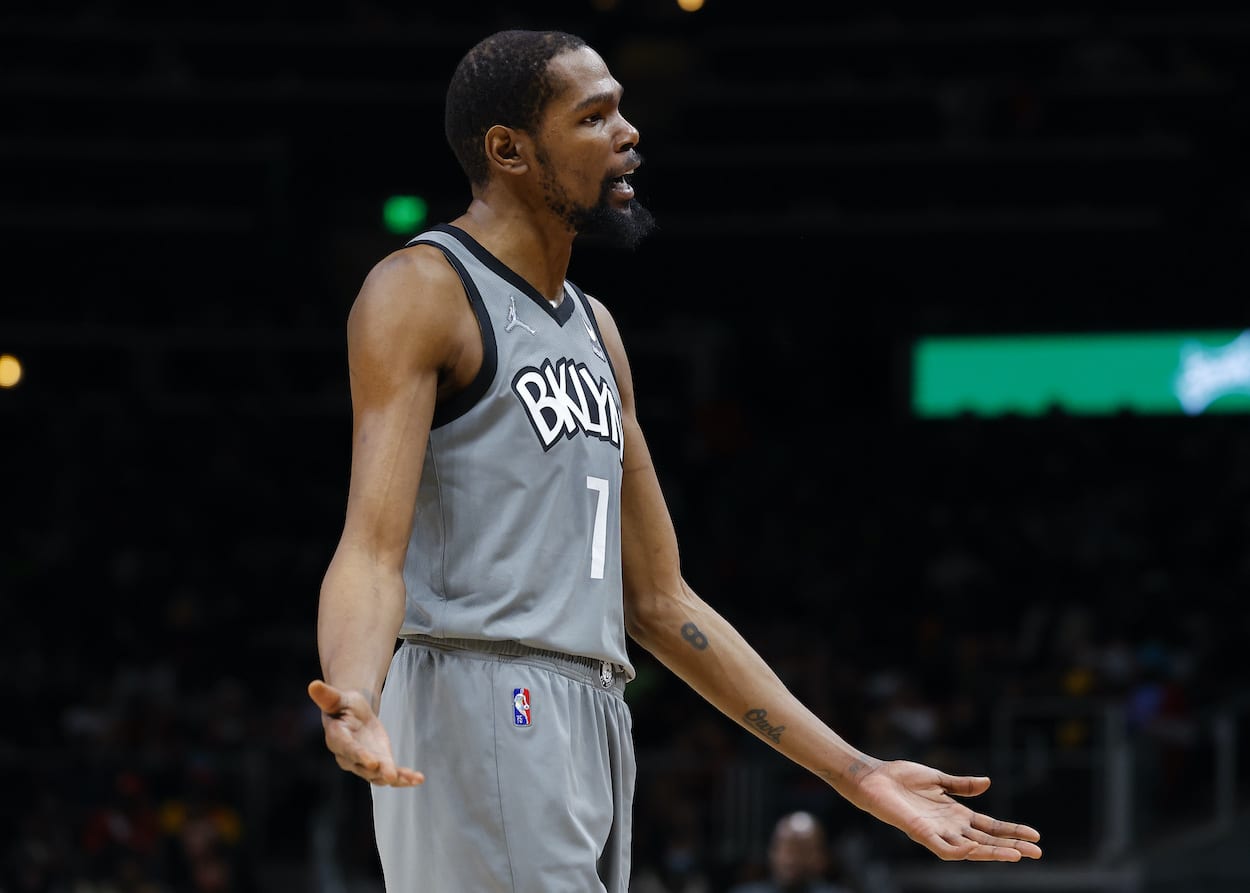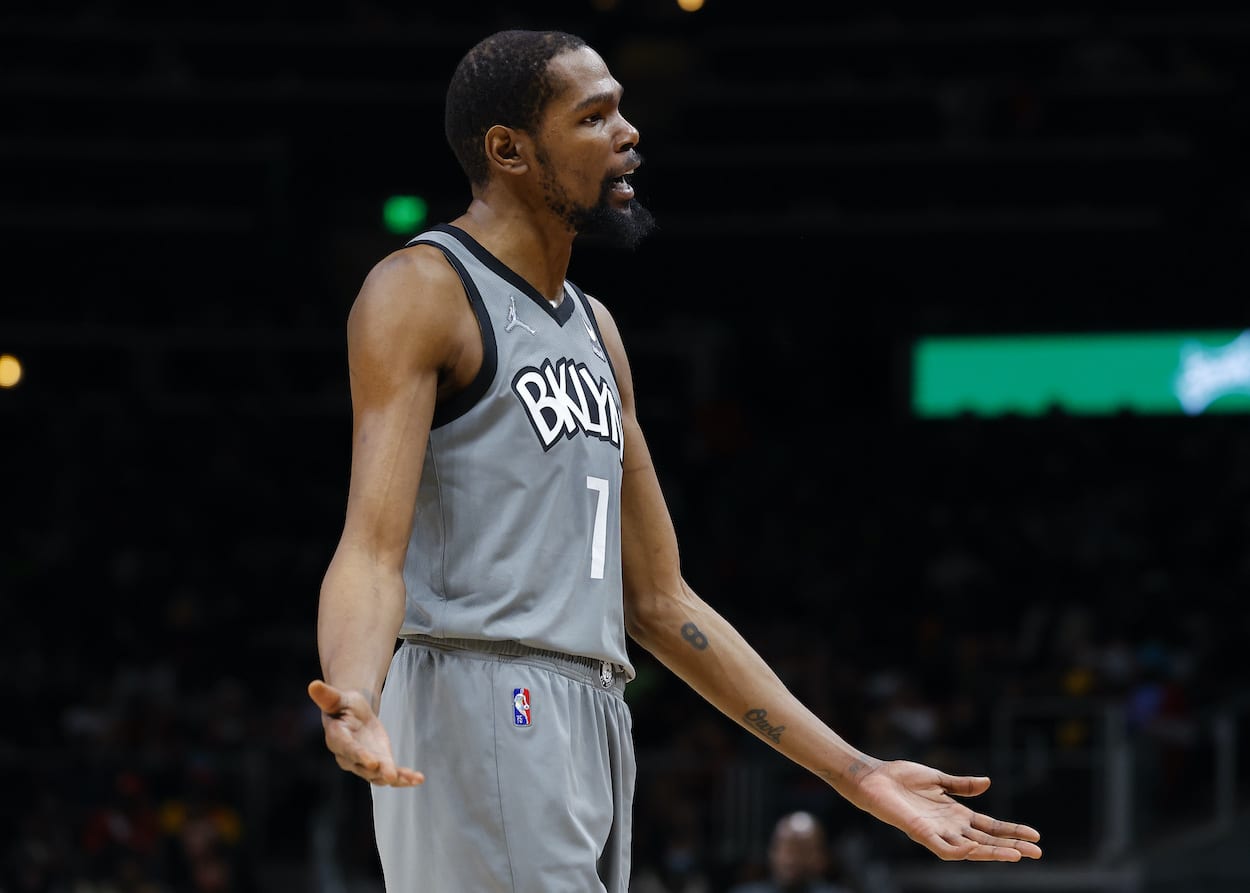 Brooklyn's 2023 championship odds went on a wild roller coaster ride after Durant's trade request. The Nets were as high as 50/1 at some books to win the title last month. With the news of Durant returning for another season, those odds have plummeted all the way to +750.
If you got in when the Nets were 50/1, congratulations to you. Brooklyn won't be that cheap again unless Durant gets injured, so you might as well ride out that golden ticket.
But if you haven't touched the Nets in the futures market yet, keep it that way.
This is essentially the same team that went 44-38 last season and got swept in the first round of the playoffs. The only notable difference is the addition of Ben Simmons, but is that even a positive one? Simmons hasn't played competitive basketball in 14 months, and we all know what happened the last time he suited up in an NBA game.
What sounds more likely to you?
Scenario 1: Durant and Irving fix their chemistry issues, Simmons magically turns into a competent scorer after taking a full year off, and the Nets survive the Eastern Conference gauntlet of the Celtics, Milwaukee Bucks, Miami Heat, and Philadelphia 76ers to reach the NBA Finals
Scenario 2: Irving continues to be a distraction off the court, Simmons returns as the same player he's always been, and Durant gets so fed up that he demands a trade before the deadline or quits on the team before the playoffs
This is still an imperfect roster, an unproven coaching staff, and a trio of dramatic stars who haven't shown they can win a playoff series, let alone get along for an 82-game season.
Save yourself some stress and steer clear of the Nets in the betting market this season.
All betting odds courtesy of FanDuel as of 8/23.
Like Sportscasting on Facebook. Follow us on Twitter @sportscasting19.
How to get help: In the U.S., contact the National Council on Problem Gambling helpline at 1-800-522-4700.