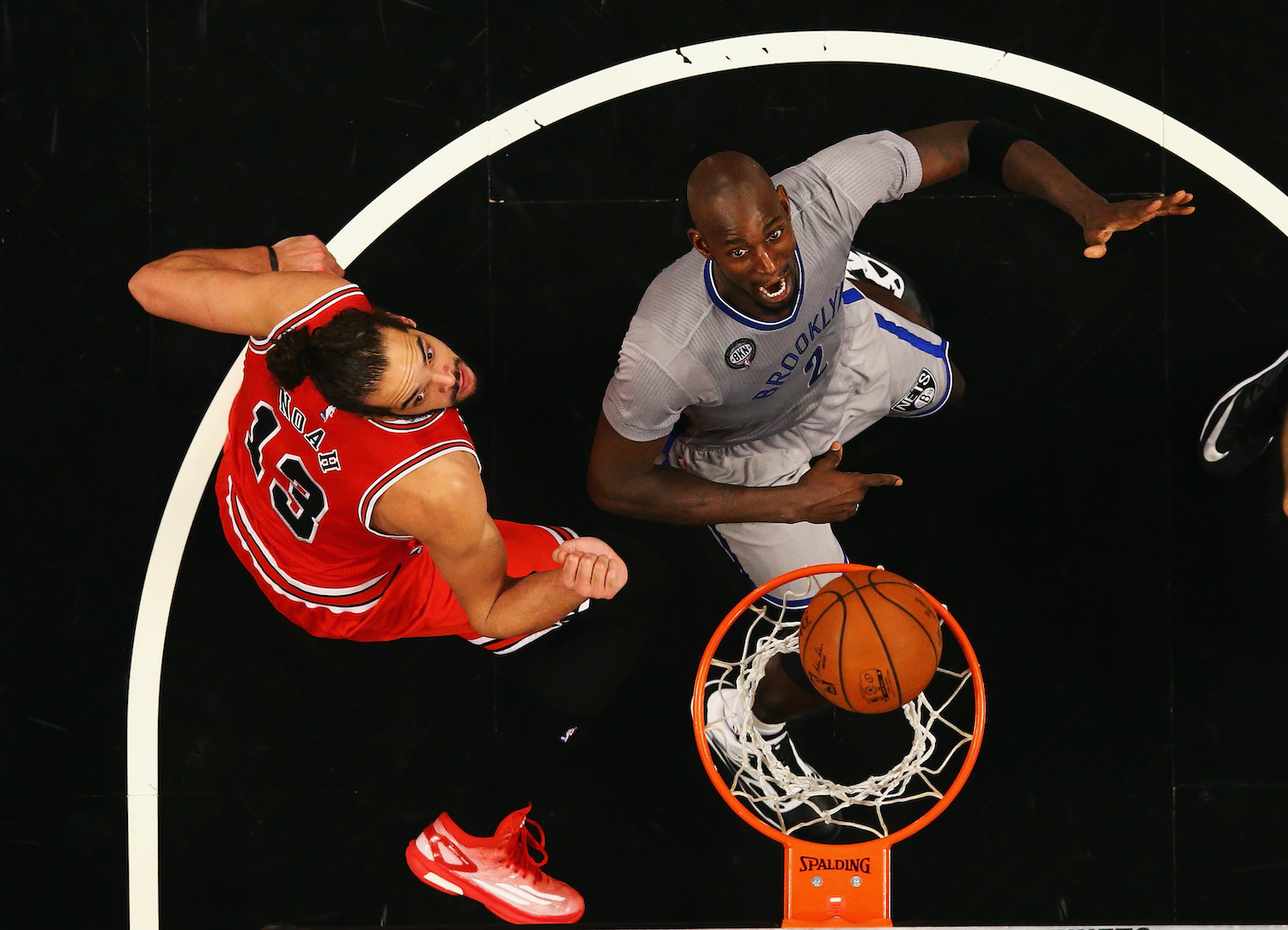 Kevin Garnett 'Crushed' a Young Joakim Noah With a Vulgar Welcome to the NBA: 'Man, KG, I Had Your Poster on My Wall'
During his rookie year, Joakim Noah received a vulgar welcome to the NBA from Kevin Garnett.
While it might not be the most sporting part of professional basketball, trash-talking is simply part of life on the hardwood. Over the course of their career, just about every NBA player will encounter an opponent who runs their mouth. For Joakim Noah, that moment arrived during his rookie year when he crossed paths with Kevin Garnett.
Although KG was known as a fearless competitor who was willing to push the envelope, the young Chicago Bulls big man still got more than he bargained for. Since Noah had grown up watching the Big Ticket, he was crushed by the veteran's trash talk.
Kevin Garnett gave Joakim Noah a rude welcome to the NBA
Every rookie, regardless of their star status, will eventually have a "welcome to the NBA" moment. During the 2007-08 campaign, Joakin Noah received a less than warm welcome from the Garnett.
"One time, he asked Noah if he could rub through his hair, like a female or something," Paul Pierce recalled in a Bleacher Report oral history. "And I know that kind of made [Noah] hot."
While it's understandable why Noah didn't appreciate that remark — gendered insults are never cool, even in the heat of competition — things still got worse for the young center. As the cliche says, it can be a less-than-ideal experience to meet your hero in person.
"And this was when Noah was a rookie, too," Pierce continued. "I remember Noah looked up to KG. He was like, 'Man, KG, I had your poster on my wall, I looked up to you, man." And then [Garnett] just said something like that and was like 'F— you, Noah.' I was like, 'Whoa.' This kid, fresh out of college, looks up to KG, just said he had his poster on the wall, and he tells him that! It crushed him. It crushed Noah."
During an appearance on Pardon My Take (H/T NBC Sports), Noah shared his own account of the interaction, which was a bit more vulgar.
"I just wanted to say something to my idol, and he just looked over like, 'Yo, who the f— you talking to? Who the f— do you think you're talking to,'" the center remembered. "When he said that, I was like, 'oh s— I shouldn't have said that.'"
Returning the favor by trash-talking KG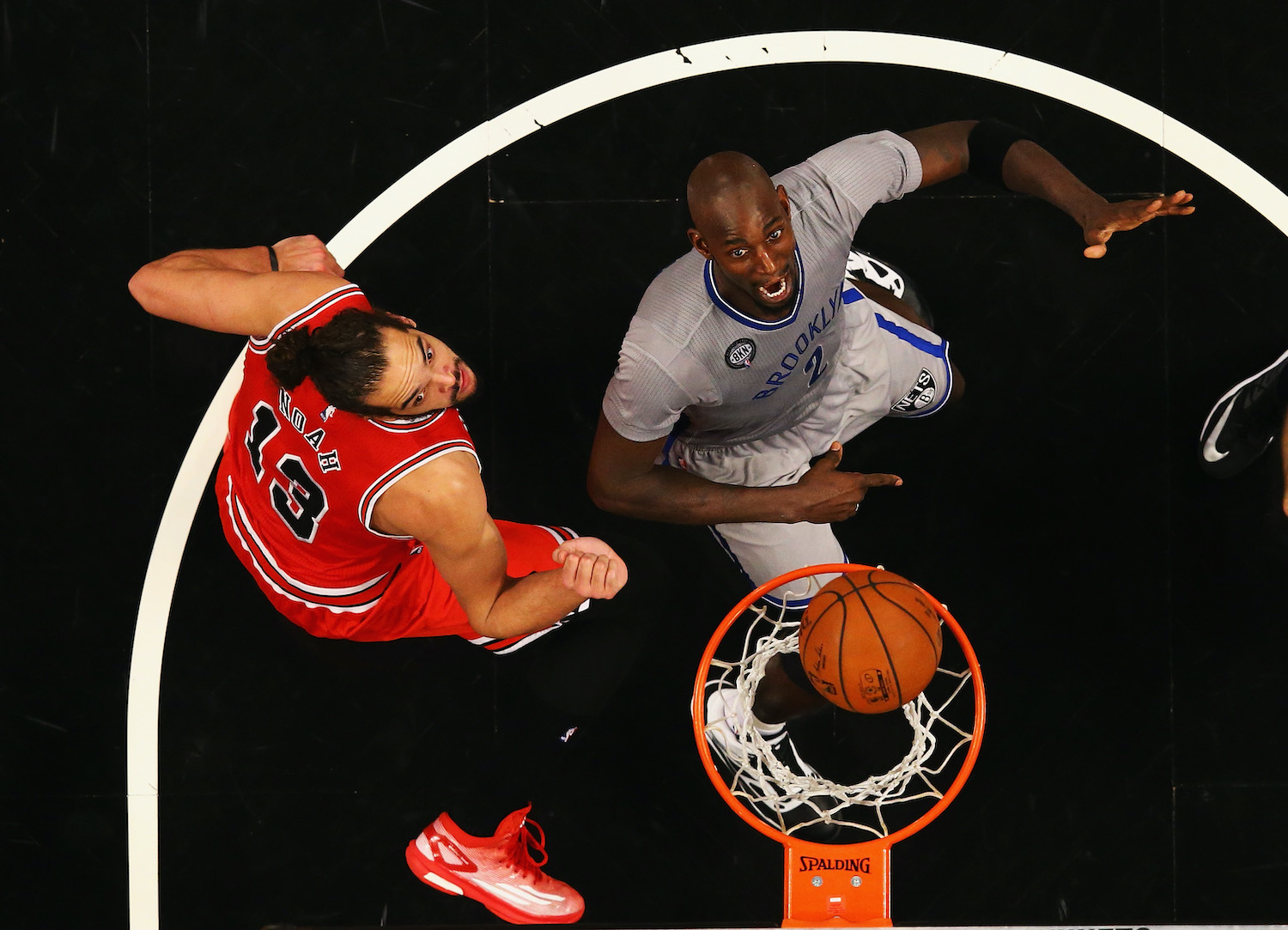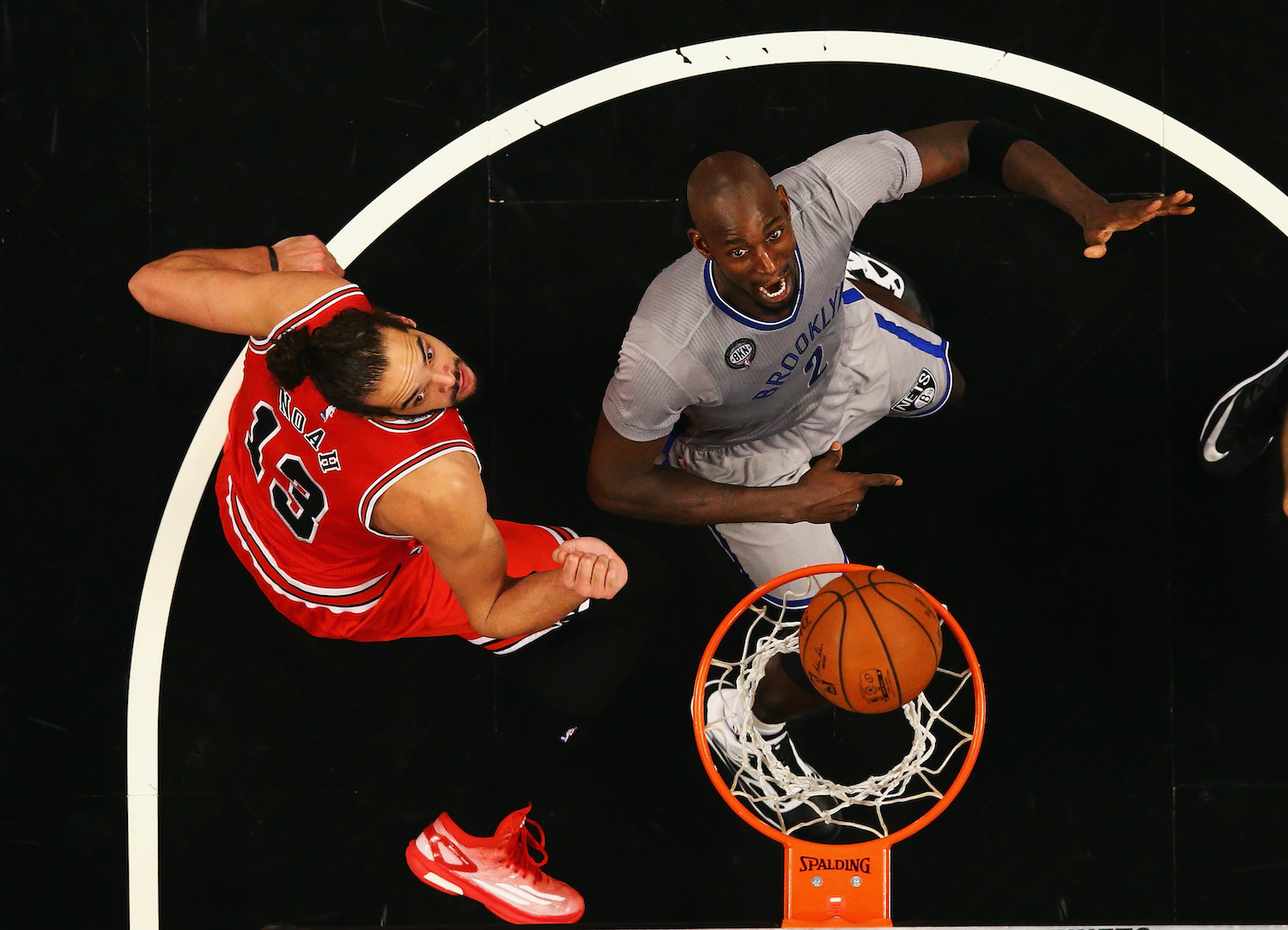 While those initial comments may have stung Noah, he didn't exactly slink off with his tail between his legs. A few years later, he told the world exactly how he felt about Garnett.
"I had his poster in my room," Noah explained, according to a 2010 ESPN write-up. "I used to wear his jersey. And the truth is my rookie year, I was in admiration of this guy, and he kind of shut me down. … And he was very mean to me my rookie year. And he's only mean to the young guys and the [European players], for some reason. I don't know why, but that's who he doesn't like. He's not nice. I talk a lot of trash out there, but c'mon, be a little sensitive. Be sweet."
During the interview, the center also called KG "a very mean guy" and added that he was "ugly, too."
"I don't like him," Noah simply said in the coup de grace.
Joakim Noah did eventually credit Kevin Garnett for changing his career, though
In fairness to Noah, it's impossible to glean his tone from the write-up of an interview. ESPN did note that the forward made a comment about not sending Garnett a Christmas gift "with a tinge of humor." We do know, however, that he eventually came to view that initial encounter with the veteran as a significant moment in his basketball life.
"It changed my career," Noah explained on Pardon My Take. "That moment changed my career because from that moment, on I learned that there is no love in battle, and this is competition. At the end of the day, I'm trying to rip your f—— head off, you're trying to rip my head off, let's go. I'm trying to win just as bad as you're trying to win. I'm not trying to make no friends. That moment right there changed everything."
While he never quite developed into a superstar, Noah did put together a solid professional career. He spent 13 seasons in the Association, averaging 8.8 points, 9.0 rebounds, and 2.8 assists per outing; the center also made two NBA All-Star Games and earned the 2014 NBA Defensive Player of the Year title.
Who knows? Maybe none of that would have been possible without Kevin Garnett's vulgar welcome to the league.
Stats courtesy of Basketball-Reference.