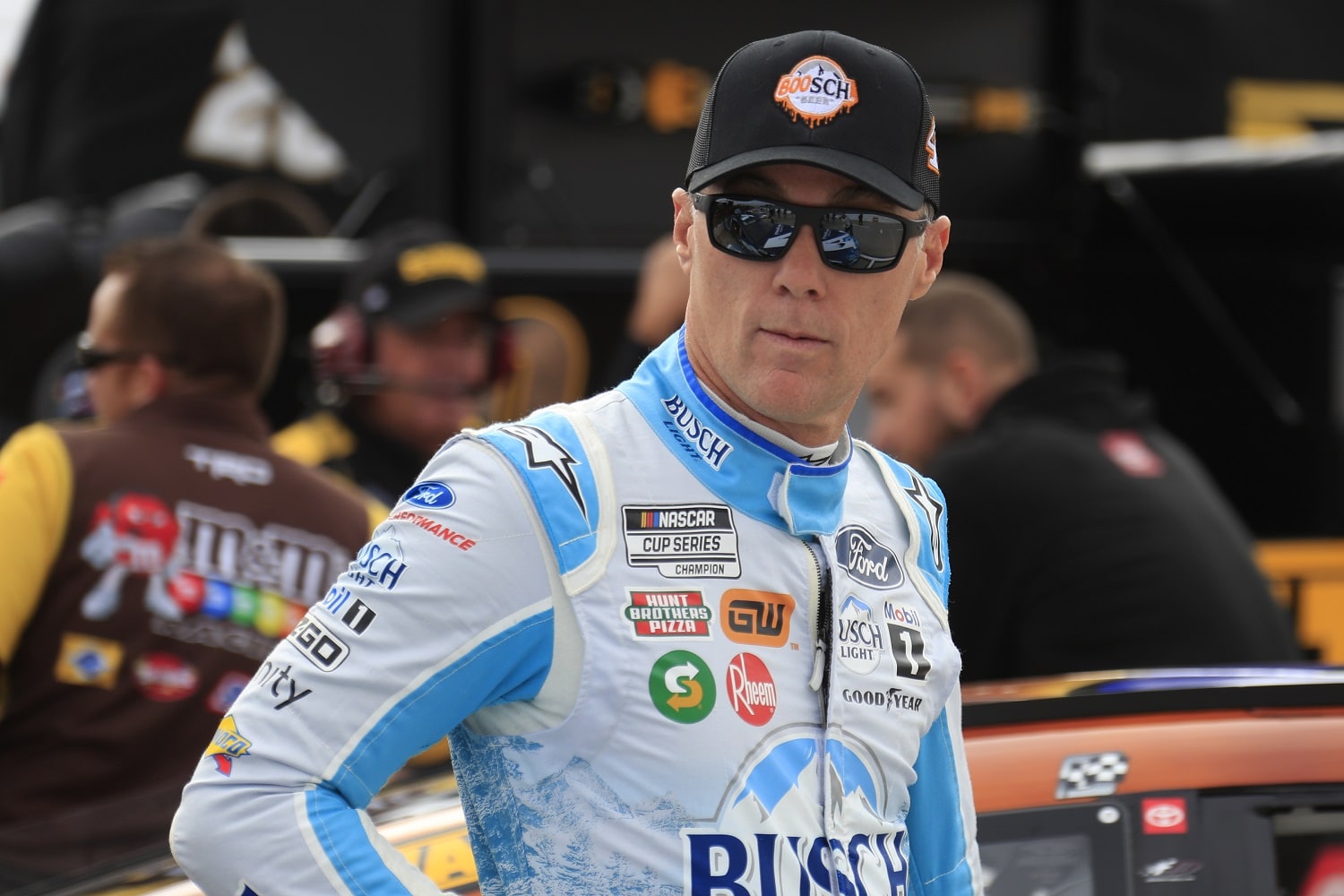 Kevin Harvick's Current Place in Life Is 1 We Can All Get Behind
Credit the fact that his 'runway is short' for Kevin Harvick's outspoken nature in recent months. We should all be so uninhibited.
Kevin Harvick is too young to be get-off-my-lawn crotchety. With apologies to Clint Eastwood, the driver of the No. 4 Ford is closer to a go-ahead-and-make-my-day mindset.
In an enlightening interview this week, Harvick offered no apologies for expressing his frustrations with his sport. And his terminology was a little blunter than Dirty Harry's.
You got a sacred cow, NASCAR? Well, Harvick will happily grind it into ground beef.
And that's a good thing.
It hasn't been a totally lost season for Kevin Harvick, just disappointing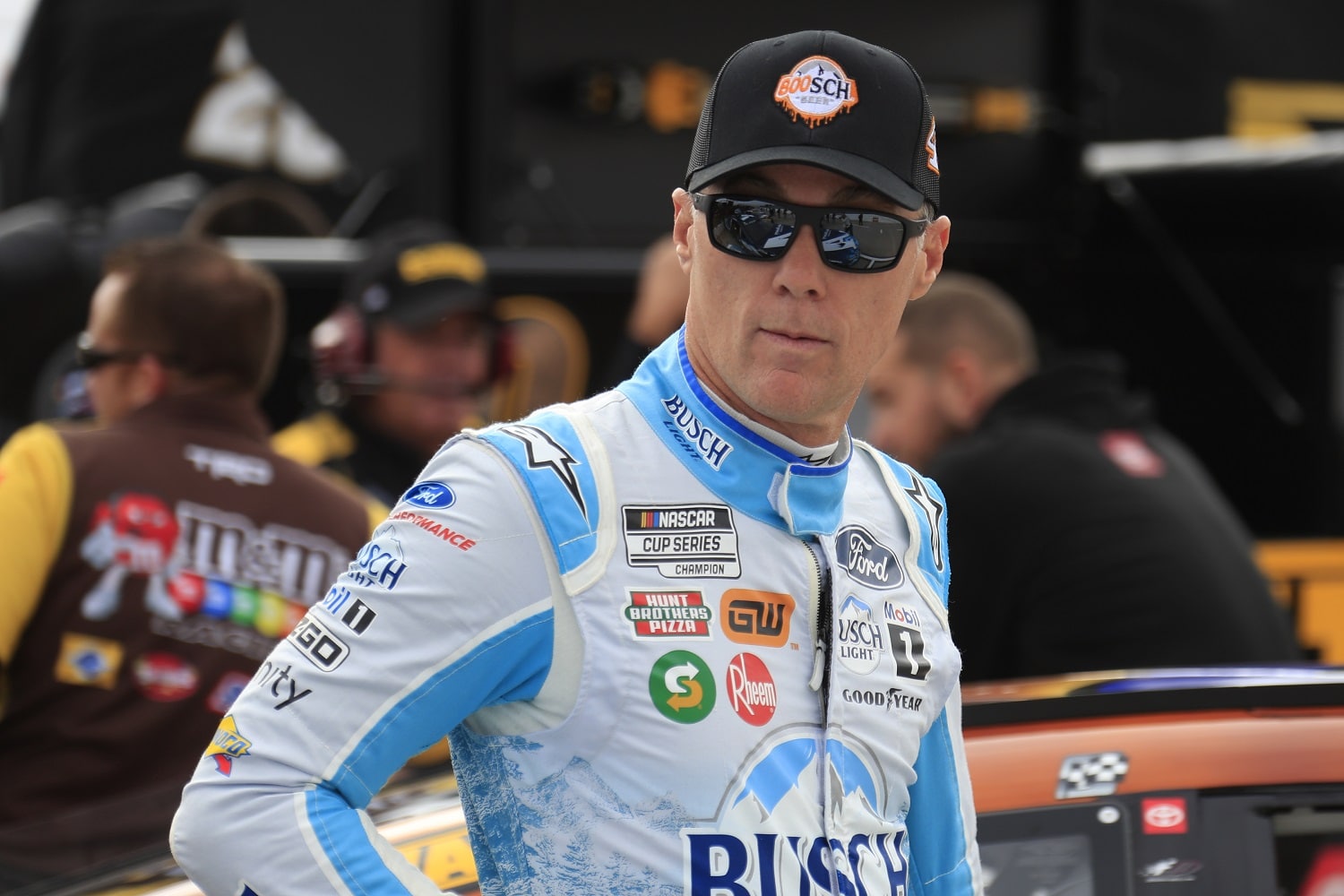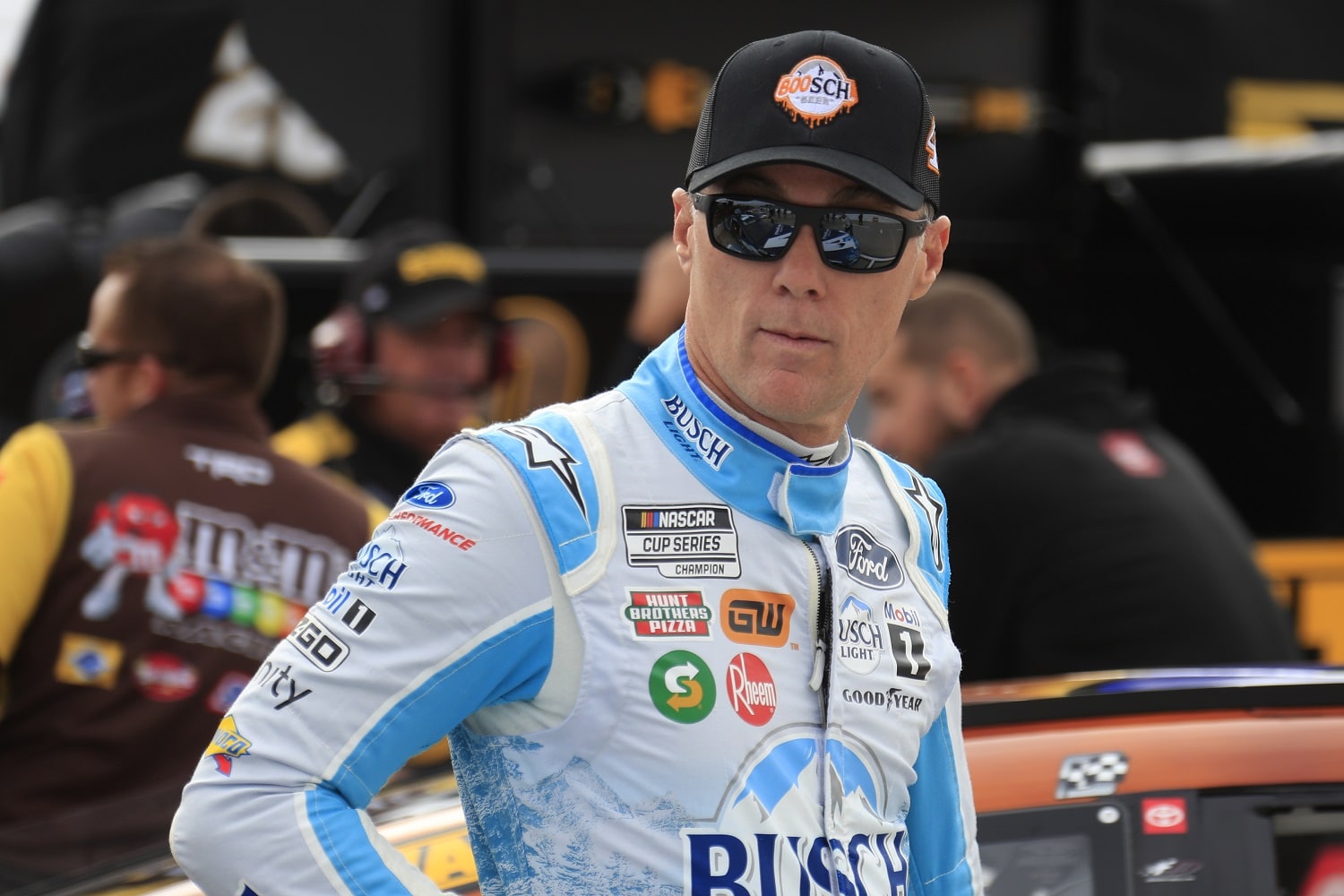 NASCAR veteran Kevin Harvick is wrapping up his 22nd Cup Series season this weekend as an also-ran while Chase Elliott, Joey Logano, Christopher Bell, and Ross Chastain battle in the Championship 4 in Phoenix.
Despite two regular-season victories in a bounce-back from a winless 2021, he will end up 15th or 16th in points for his worst finish since 2009. He will also log his fewest top-10 finishes since 2012, and Harvick needs to make it to the finish line Sunday just to match his career low for races finished in a season.
As disappointing as the numbers are, they still qualify him as the valedictorian of the Stewart-Haas Racing class. Chase Briscoe made it a little farther in the playoffs but won only once this season. SHR teammates Cole Custer and Aric Almirola were blanked.
He has been putting NASCAR in his crosshairs
Kevin Harvick saw the problems with the Next Gen car emerge throughout the season, but neither he nor fellow Cup Series drivers were raising many flags about troublesome safety aspects. Until Kurt Busch's concussion at Pocono, it was mostly a case of complaints about the new model's performance on short tracks, though drivers were noting how crashes in the Next Gen car felt more severe than in the Gen 6 that was retired after last season.
But the combination of Busch's injury and a string of car fires was too much. When Harvick's car burned up on the Kansas infield during the second playoff, he had enough and made "crappy-ass parts" a candidate for the most memorable NASCAR phrase of the year.
"This car is screwed up as far as the way it crashes, whether the data says it or not," he said, according to The Athletic. "Every driver in this garage will tell you it's not right. And it hurts — feet hurt, hands hurt, head hurts. There has to be a better solution."
Kevin Harvick is at the 'I don't give a s***' level
Less than a month after Kevin Harvick's outburst, NASCAR impounded his car for a more extensive inspection and determined the No. 4 Ford team had made an unapproved modification to the deck lid. Crew chief Rodney Childers was hit with a four-race suspension and $100,000 fine. Additionally, NASCAR docked Harvick 100 driver points and Stewart-Haas Racing 100 owner points.
Harvick is 46 years old, and some speculation has him retiring a year from now. He's given the Cup Series 22 good years of his life, and now he sounds ready to give NASCAR officials one bad one on his way out the door. Besides interviews, he's brought his "A" game to Twitter recently.
"My runway is short, and I'm at the 'I don't give a s***' level, and I just want it to be right for my peers," the driver told The Athletic this week.
Consider it a service to a generation of drivers getting acclimated to Cup Series racing now.
"We have a lot of really young kids who are in a position to where they don't want to speak up. Not griping all the time is important. Speaking up when you feel like you're in a situation that needs to be addressed is important so that people take you seriously. Because it's not something you can do all the time."

Kevin Harvick
Harvick went a while without doing it at all. He's making up for lost time now.
Got a question or observation about racing? Sportscasting's John Moriello does a mailbag column each Friday. Write to him at [email protected].
Have thoughts on this topic? Keep the conversation rolling in our comments section below.