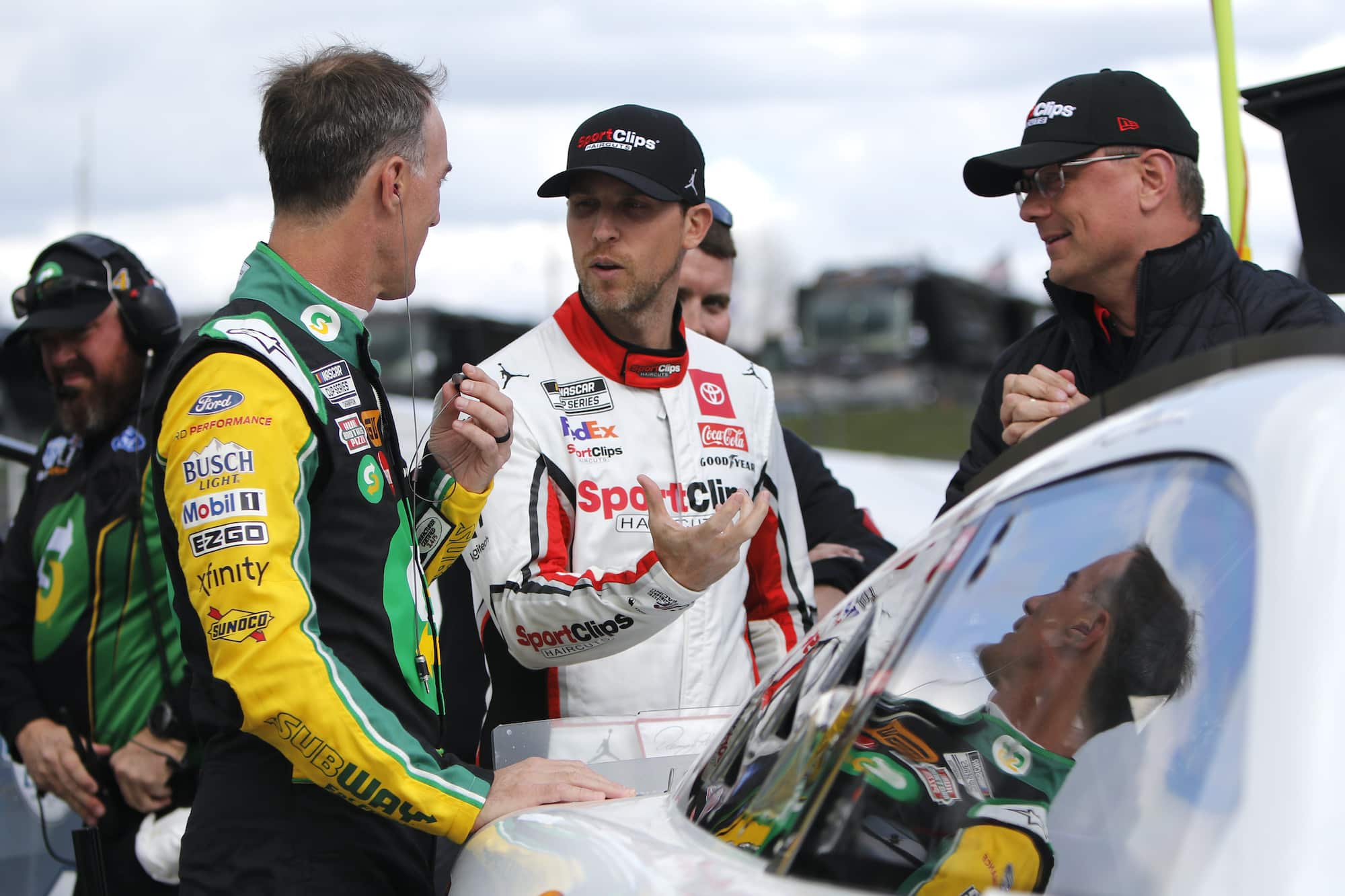 Kevin Harvick and Denny Hamlin Teams Using Social Media to Find NASCAR Fans Looking for Jobs in Industry
Kevin Harvick and Denny Hamlin have a pair of crew chiefs who think outside of the box and did so recently by using social media to find fans who want to work in NASCAR.
Kevin Harvick and Denny Hamlin aren't on the same team. They drive for completely different manufacturers. However, despite those differences, the pair have one important thing in common — seniority. 
The drivers are the two oldest in the NASCAR Cup Series garage. They've seen a lot of change in their combined 39 seasons. In the last week, the veterans saw something new and a sign of the times when their crew chiefs took to social media in an effort to identify potential employees interested in joining their respective organizations. 
Kevin Harvick and Denny Hamlin united in past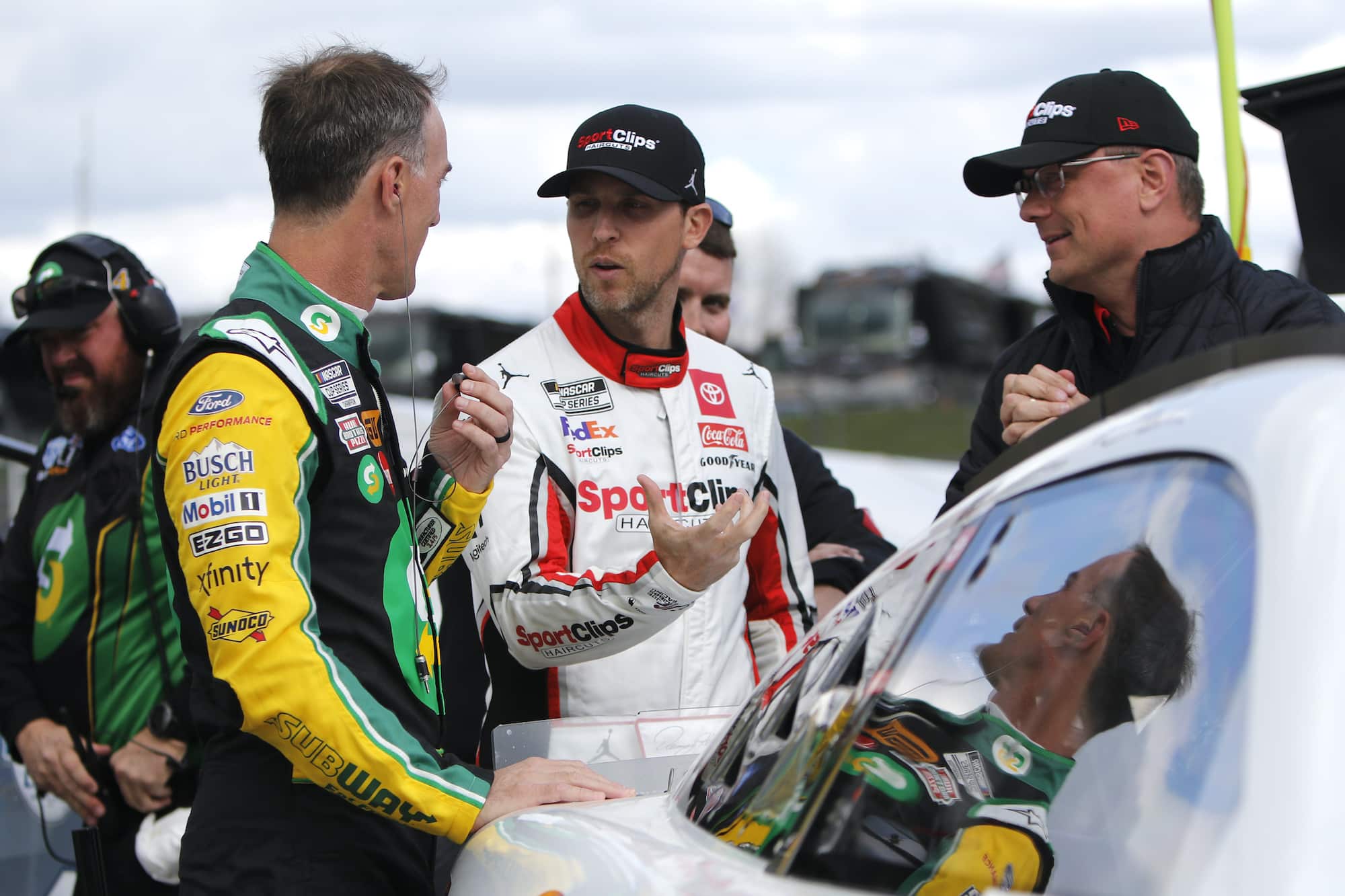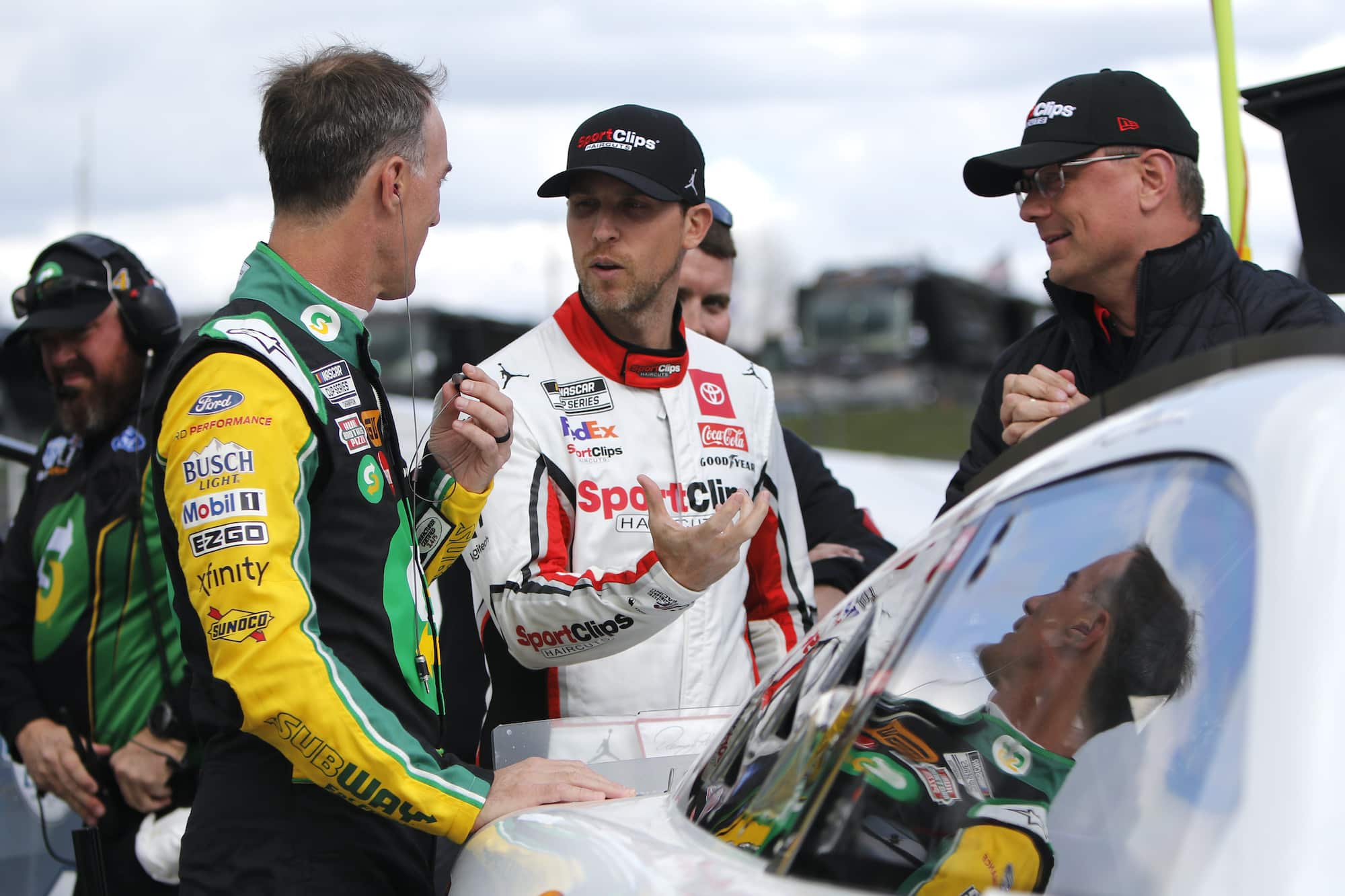 Kevin Harvick has 60 wins, including a Daytona 500 win, and the 2014 championship. Denny Hamlin has tallied 48 victories, including three Daytona 500s. Both are destined for the NASCAR Hall of Fame.
In recent years, both Harvick and Hamlin have shown a willingness to be more than drivers but leaders. In 2021, months before the debut of the Next Gen car, both were vocal about concerns surrounding safety of the new car. 
This year, as evidence steadily mounted that the car was causing injuries to drivers in the form of concussions to Kurt Busch and Alex Bowman, the veterans stepped to the fore, openly criticizing the sanctioning body for the overall situation and its lackluster response to it. 
Crew chiefs seek employees through social media
Harvick isn't one to shy away from sharing how he feels. Neither is his crew chief Rodney Childers. The veteran crew chief often shares his thoughts on Twitter, sometimes in original tweets but often in response to others on hot-button topics. 
Last week, Childers posted a tweet with a different tone. It didn't have an opinion but a purpose. 
"Best way to advertise these days," he tweeted. "Needing a road guy for the 4 team. Underneath type person or interior type person, either or. Needs experience in Cup, Xfinity or Trucks probably. Let me know if you know of anyone. Thank you!"
Several days later, Hamlin's crew chief Chris Gabehart saw the tweet and jumped in on the action. 
"Welp. The 11 cup car is in the same boat," he wrote. "Looking for a primary road OR shop mechanic with experience in any major NASCAR series, ideally. But the most important thing is team oriented, hard working and willing to learn and help others do the same. All serious inquires welcome!"
Harvick and Hamlin both received huge penalties in 2022
While Harvick and Hamlin were united in their messaging to NASCAR this season about driver concerns, and their crew chiefs are seeking potential employees via the same method, the teams formed another unexpected bond this year as both were on the receiving end of the sanctioning body's harshest penalties. 
Hamlin was disqualified for a piece of tape found on his car during the post-race inspection and had his win taken away at Pocono, the first time a winner had been DQ'ed since 1960. Harvick and his team found themselves on the wrong side of the law after the second race at Talladega when NASCAR penalized the team for modifying a single-source vendor-supplied part. Childers received a four-race suspension and $100,000 fine.
This past week, Childers and Hamlin both chimed in on a tweet from Dale Earnhardt Jr., who shared a photo of his race team "working hard," which included a stack of Budweiser decals on the hood of his car strategically positioned to reduce the drag from the roof cam. 
"You can reduce 2 counts today with 1 piece of tape apparently," Hamlin replied, referencing his Pocono penalty. 
"That would be an indefinite suspension for 'working hard' these days," Childers added. 
Social media allows NASCAR teams, from the drivers to crew chiefs, to share what's on their mind on any subject. As we learned this past week, it also allows them to find employees.