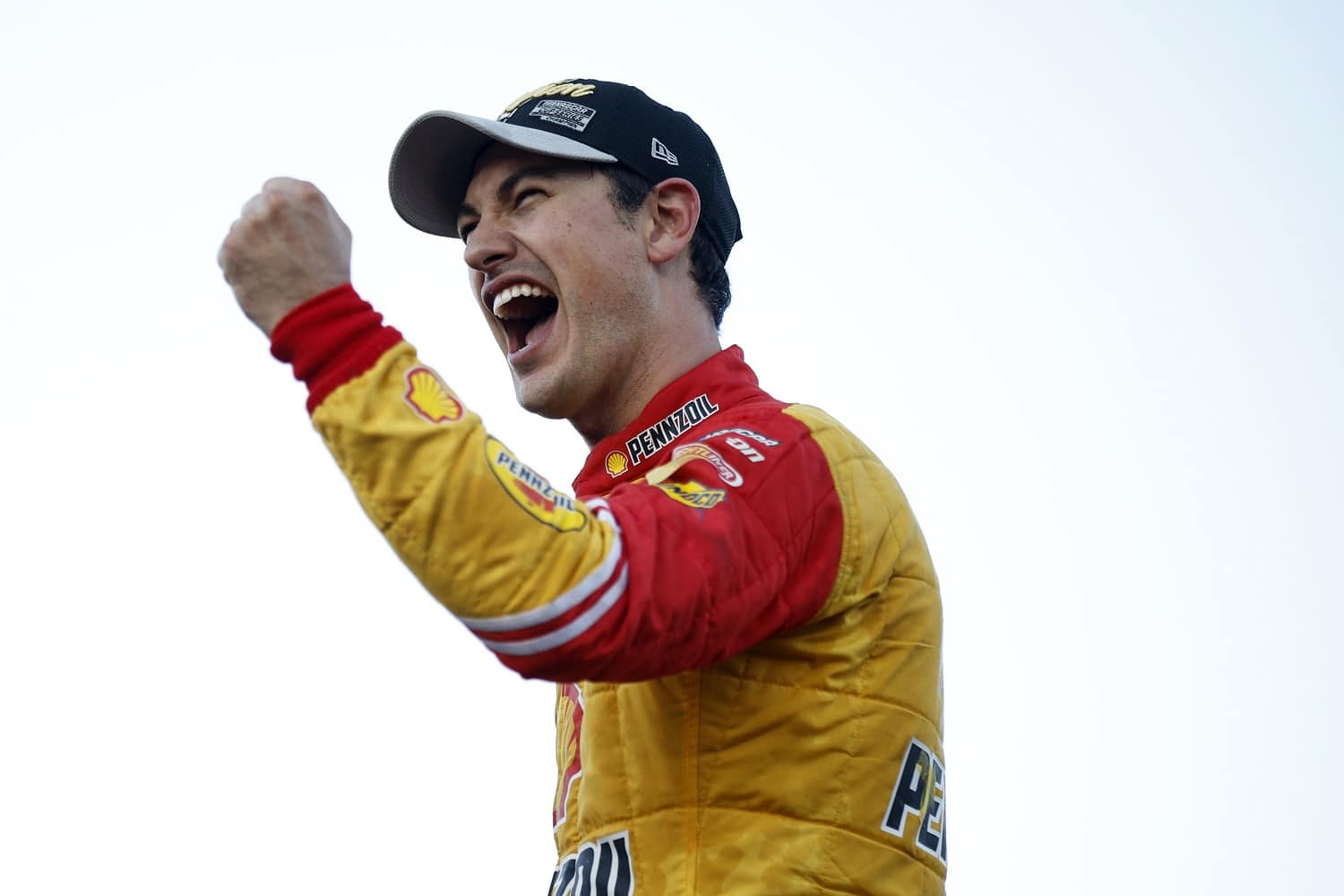 Start Inscribing Joey Logano's NASCAR Hall of Fame Plaque
Joey Logano has a lot of winning left in front of him, but his Hall of Fame credentials are already in place.
Forget the baggage his name has accumulated over the years and the fact that Sunday's race was a cure for insomnia at times. Joey Logano is a Hall of Fame driver. He already has better credentials than nemesis Matt Kenseth, who'll be inducted in January, and Logano, 32, will pile up more NASCAR Cup Series wins for another decade or so.
Joey Logano won the Cup Series Championship 4 at Phoenix Raceway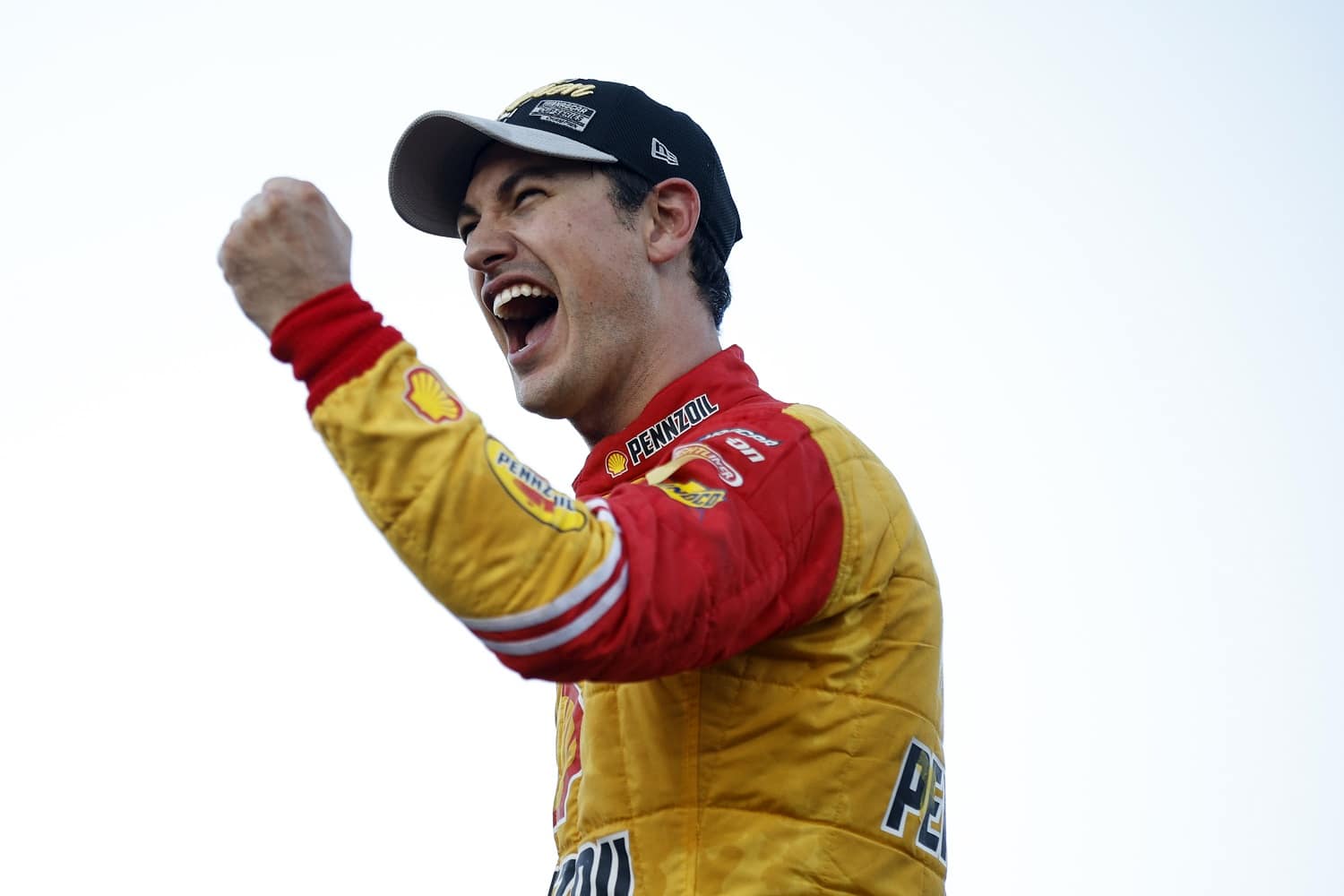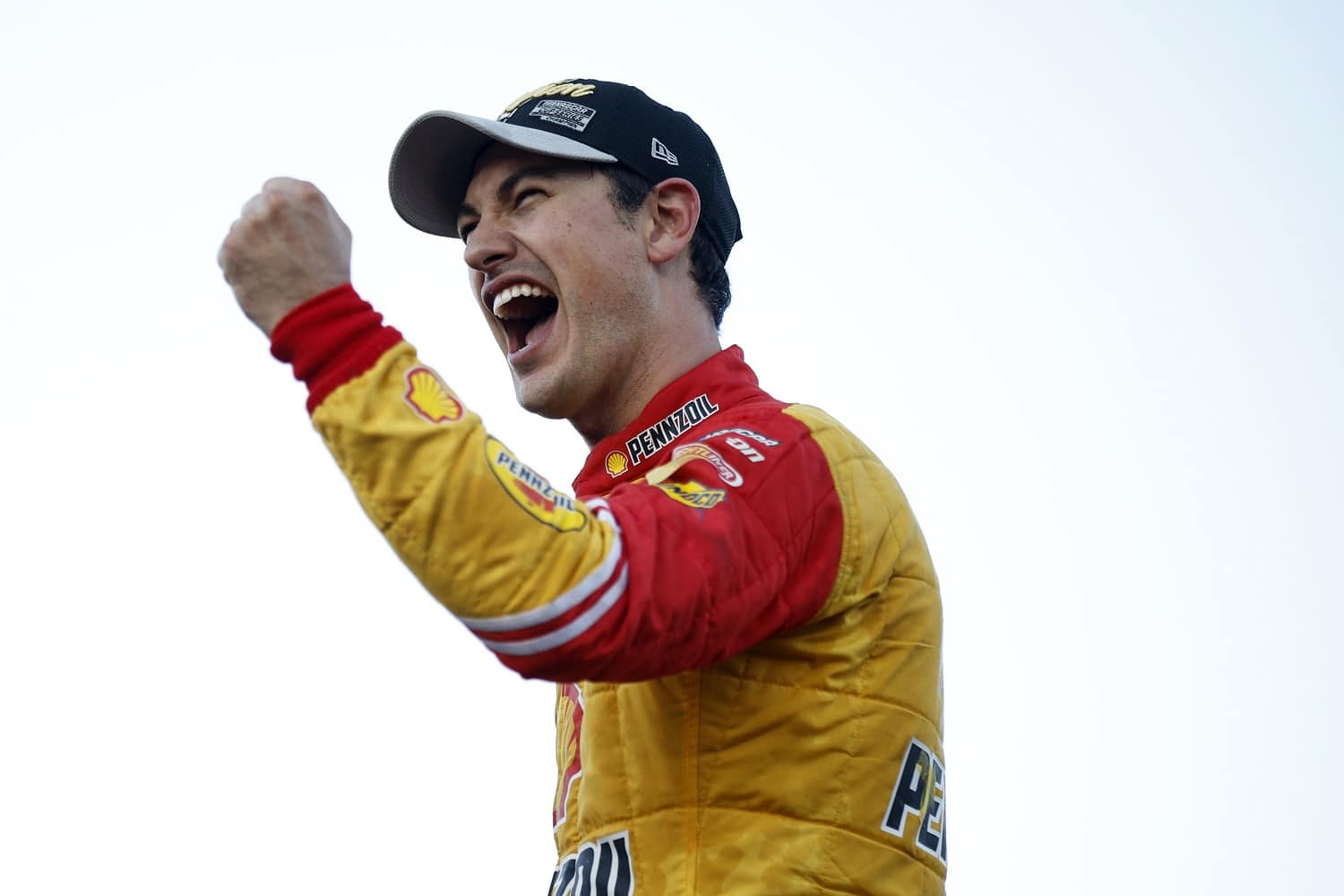 Joey Logano and the Team Penske No. 22 Ford crew obviously put the two previous weeks to good use and rolled to a dominating victory Sunday in the NASCAR Cup Series Championship 4 at Phoenix Raceway. Logano fired out of the gate to lead the first 87 laps, closed out the day by leading the final 30, and experienced no drama in between.
Logano had the benefit of coming into the race rested. Winning at Las Vegas Motor Speedway on Oct. 16 locked him into the Championship 4 field. The following two weekends at Homestead-Miami and Martinsville carried no pressure. And though the tracks' characteristics varied significantly, those two weeks gave Team Penske a chance to tinker with setups and strategies while seven other hopefuls had to focus on the three remaining Championship 4 berths.
Joey Logano is playing with house money for the rest of his career
Richard Petty, Dale Earnhardt, and Jimmie Johnson share the record with seven NASCAR Cup Series championships apiece. Joey Logano is unlikely to catch them, especially now that the Next Gen car has brought at least a few seasons of parity to the sport.
However, Logano's second championship in five seasons puts him in position to go after recent stars like Jeff Gordon (four titles). Even matching the three championships of the likes of Tony Stewart, Darrell Waltrip, and Cale Yarborough would be impressive. He already holds a special place at Ford by becoming the manufacturer's first driver since the incomparable David Pearson in 1968-69 to secure two championships.
Logano checks all the Hall of Fame boxes:
Two Cup Series championships.
Four appearances in the Championship 4.
31 Cup Series wins, including the Daytona 500 (2015) and 12 playoff triumphs.
30 Xfinity Series wins.
Aside from more Cup Series crowns and Daytona 500s, there's little more he can do to improve upon such solid credentials other than to bag a Coca-Cola 600 and a Southern 500.
For better or worse, he has no need to change
Joey Logano has long been on the list of NASCAR Cup Series drivers with at least as many detractors as supporters. Some, like Kyle Busch, are easier to accept because they'll race a rival cleanly even while hurling insults afterward.
Logano, however, is a guy no one wants to see in the rearview mirror in the closing laps because he ranks winning a notch below breathing on a list of must-do tasks. Off the track? Absolutely one of the funniest and most accommodating athletes you could want.
NASCAR president Steve Phelps spoke about the difference last fall on the I Am Athlete-NASCAR podcast.
"Joey Logano cares about this sport. I'd say Joey's a little more — when he's out of the car, phenomenal guy. Smart. Cares about the sport. When he's in the car, he doesn't give a s***."
Logano has had memorable feuds with Matt Kenseth and Kyle Busch. This season, he got into it with William Byron, who's about as confrontational as Bambi.
Logano's approach undoubtedly hurts him to some degree with endorsements and sponsors, but winning attracts money. Busch was proof of that over the many years that Mars, Inc., stood by him before deciding to step away from NASCAR.
Logano possesses two championships and what's undoubtedly a comfortable contract with Team Penske. You can ask him to change, I suppose, but he's certainly under no pressure to do so.
Don't expect him to mellow. In the end, though, figure on a humorous and gracious Hall of Fame induction speech.
Got a question or observation about racing? Sportscasting's John Moriello does a mailbag column each Friday. Write to him at [email protected].
Have thoughts on this topic? Keep the conversation rolling in our comments section below.