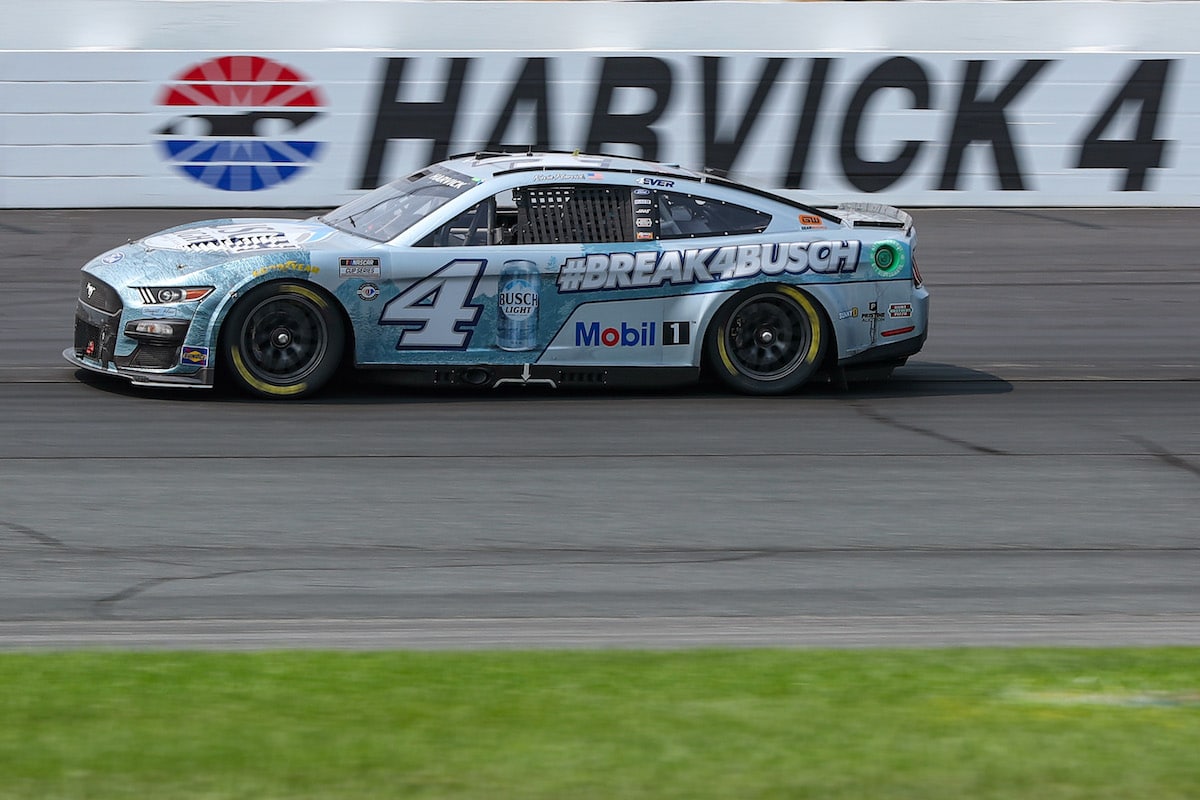 Don't Bet Against a Kevin Harvick Walk-Off NASCAR Cup Series Championship
Kevin Harvick isn't having his best season, but plenty is still working in his favor.
Kevin Harvick has yet to win a race in his farewell season, but he has maximized his performance on the tracks that could make him one of the favorites in the final championship battle of his 23-year NASCAR Cup Series career.
Harvick snapped a string of three straight finishes of 24th or worse with a fourth-place result at New Hampshire Motor Speedway on Monday. It was only his fifth top-five finish of the season and placed him 12th in the playoff standings, but his performance at the 1.054-mile speedway in Loudon, home of the lobster prize, was significant because of the track's shared characteristics with Phoenix Raceway.
After all, that's where the Cup Series championship will be decided on Nov. 5.
Phoenix is a 1.0-mile oval with low-banked corners on which Harvick has excelled for years. He is the track record-holder with nine career Cup Series victories and has 30 top-10 finishes in 41 starts at the facility. He also leads all active drivers with an 8.6 average finishing position.
The raceway underwent a dramatic reconfiguration in 2018 that moved the start-finish line to the opposite side of the track and added variable banking in the turns. Harvick has finished ninth or better in all 10 races since the renovations, including five top-five results over the past two years despite diminished performance for Stewart-Haas Racing.
Kevin Harvick has continued to run well despite Stewart-Haas Racing's struggles
The 47-year-old driver has led the charge for the four-team Ford operation for much of his career, especially in recent years as the performance of his teammates has worsened.
After moving to SHR in 2014 on the heels of 13 years at Richard Childress Racing, Harvick won at least two races in each of his first seven years with the organization and won his lone career Cup Series title in 2020.
However, SHR has struggled since Harvick's nine-win 2020 season. He went winless himself in 2021 before he won back-to-back races at Michigan International Speedway and Richmond Raceway in August 2022. His teammates have combined to win only two races since the start of the 2021 campaign, and Harvick is the only SHR driver currently higher than 26th in the points standings.
He has a 137-point cushion over Daniel Suarez in 17th place and has four drivers between himself and the playoff cutline, which makes him a near-lock to make the 16-driver playoff field even if he does not win one of the six remaining races on the regular-season slate.
Harvick's performance at New Hampshire also continued a trend of strong runs for him and the No. 4 team at flat ovals. He finished fifth in the March race at Phoenix and was fifth three weeks later at the flat, 0.75-mile Richmond track. He then ran 10th in June at the flat, 1.25-mile World Wide Technology Raceway near St. Louis before his fourth-place result at New Hampshire.
Flat tracks have always been a Kevin Harvick specialty
Kevin Harvick has run well at flat ovals throughout his career.
Phoenix, Richmond, and New Hampshire are three of the four tracks where he has won four-plus times, and he has 17 combined victories between them. He has only made two starts at WWT Raceway and had a good run in the inaugural Cup Series race in 2021 before a late mechanical failure sent him hard into the Turn 3 wall.
His success at those types of tracks has also not wavered since he moved to SHR. He has scored five of his nine Phoenix wins and three of his four New Hampshire victories since he took over the No. 4 car nine years ago.
Richmond is now the only remaining flat oval on the schedule before the season finale in November at Phoenix, so Harvick's biggest challenge will likely be how well he can navigate the first nine playoff races to make sure he is one of the Championship 4 drivers with an opportunity to win what would be one of the most dramatic titles in the sport's history.
The first round of the playoffs was his stumbling block a year ago. He entered the playoffs tied for eighth and solidly in position to advance through the three-race round. He instead posted two straight finishes outside the top 30, and a 10th-place finish in the night race at Bristol Motor Speedway was not enough to salvage his championship chances.
Harvick has not had the most spectacular season of his career to date, but he has consistently been the best SHR car throughout the first 20 races of the season and has performed well on the types of tracks that might be the most important in his quest to end his Hall of Fame-caliber career on the highest note possible.
All stats courtesy of DriverAverages.com and Racing Reference.