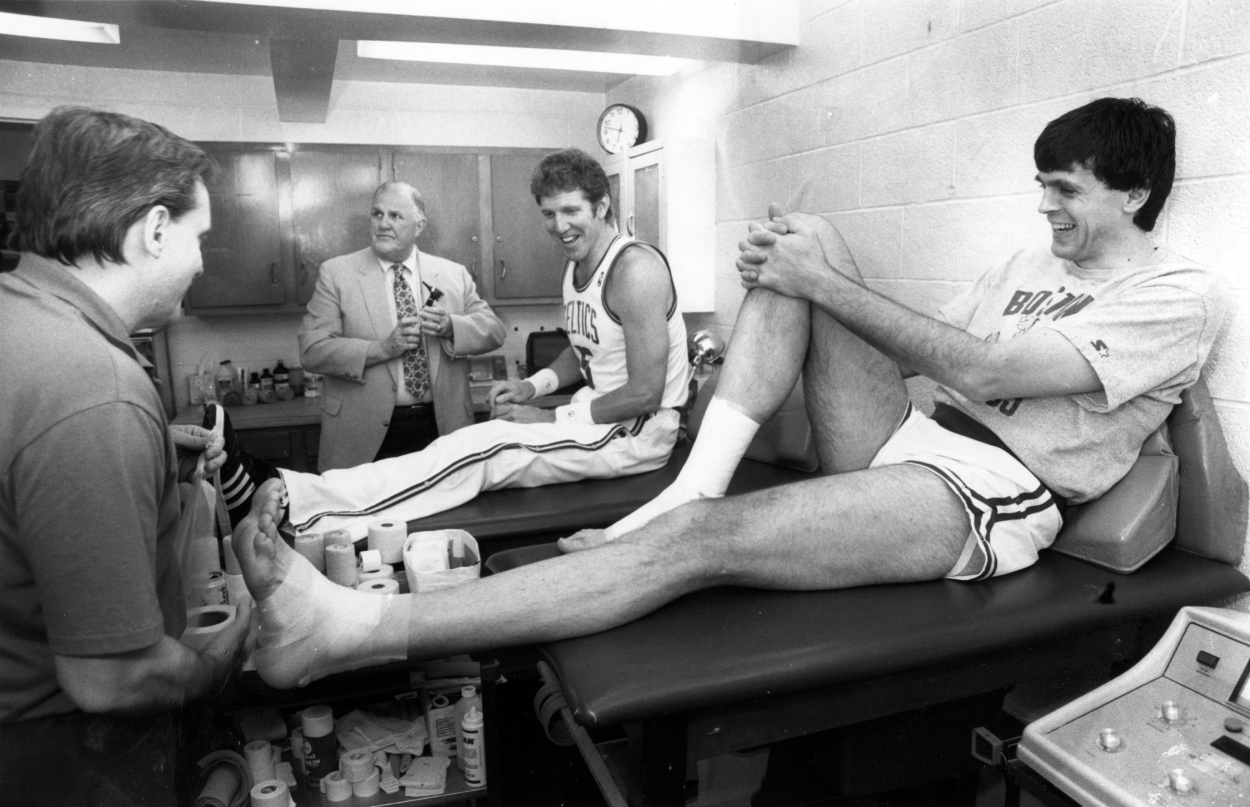 Kevin McHale Reflects on Being the Envy of Chris Webber
Kevin McHale won three titles with the Boston Celtics and was the envy of Chris Webber.
Seven-time NBA All-Star Kevin McHale is known for having some of the best low-post moves the NBA has seen. He's also a three-time NBA champion with the Boston Celtics and a Naismith Memorial Basketball Hall of Famer. McHale was also the envy of Chris Webber.
Webber was another power forward who came into the league as the first pick in the 1993 NBA Draft, the same year McHale finished his career. McHale said he lucked out by getting drafted by the Celtics, while Webber didn't have the luxury of coming along slowly as McHale did.
Kevin McHale was part of one of the best frontcourts ever with the Boston Celtics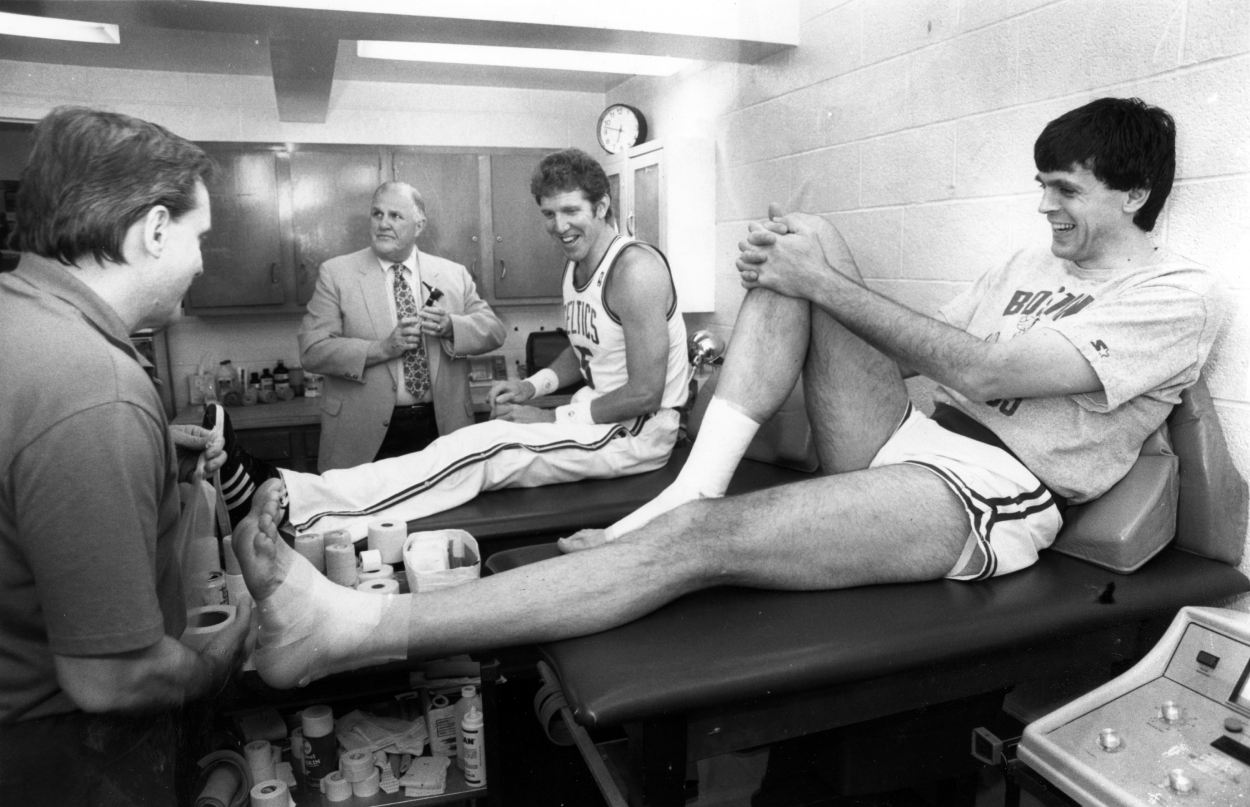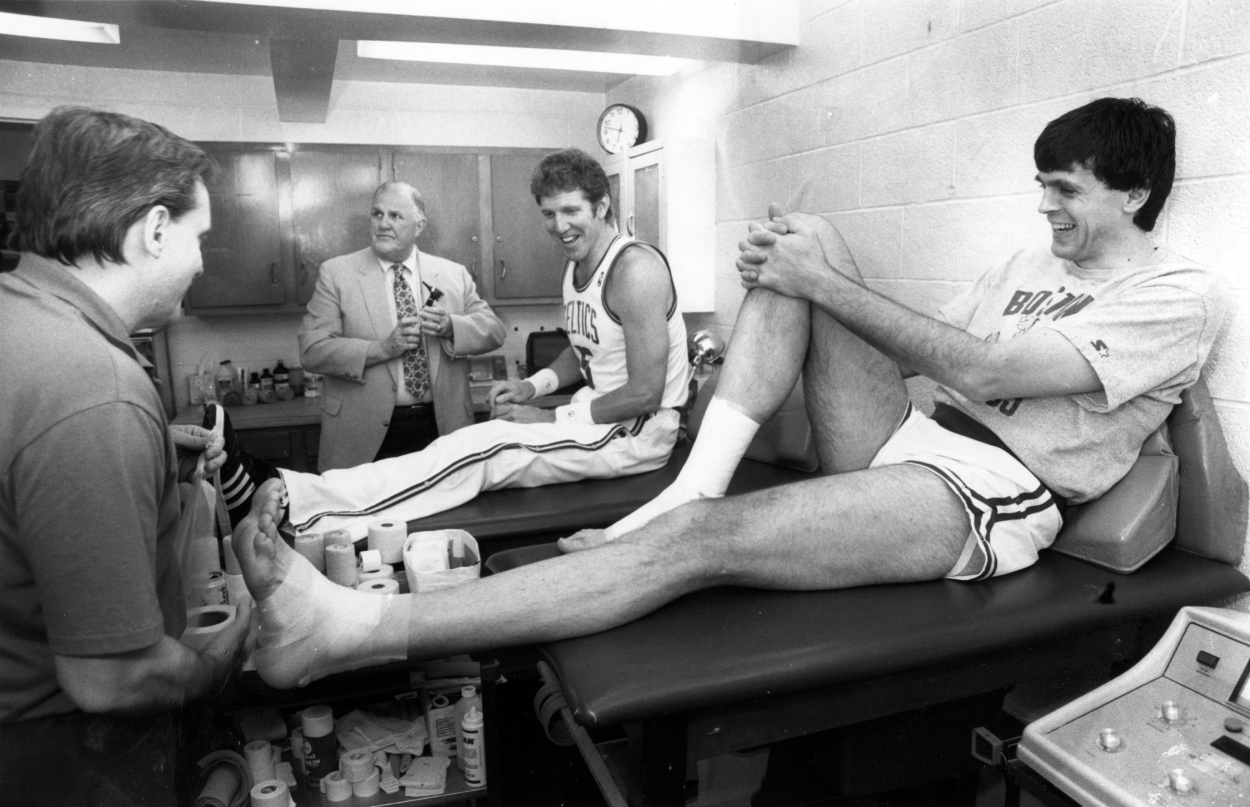 Things fell into place perfectly for McHale after playing collegiately at Minnesota. The Celtics selected him with the third overall pick in the 1980 NBA Draft after swinging a deal with the Golden State Warriors.
Boston had the No. 1 overall pick in the draft but sent it, along with another first-round pick, to the Warriors. In return, the Celtics got Robert Parish and that third pick in the draft.
McHale and Parish teamed with Larry Bird. Bird was Rookie of the Year the previous season after putting up 21.3 points and 10.4 rebounds. In the first year the Big Three was together, the Celtics won the first of their three NBA championships of the decade. The Celtics knocked off the Houston Rockets in six games to capture the 1981 NBA Finals.
The Celtics went on to claim titles in 1984 and 1986 with Bird, McHale, and Parish leading the way. They also reached the NBA Finals two other times in the '80s, losing to the Lakers in 1985 and 1987.
Kevin McHale was the envy of Chris Webber
Last March, McHale was a guest on The Cedric Maxwell Podcast, and he and Maxwell, his former teammate in Boston, relived some of their glory days. Maxwell also asked McHale about his time working as an analyst for Turner Sports as an NBA analyst. Maxwell said he loved watching the round-table talk with some of the younger players, who showed McHale so much respect for his championships.
"We loved to play basketball, and that was the best paycheck you were ever going to make," McHale told Maxwell. "No one is paying me anything near that to do anything else in my life. You don't realize how many of these young guys we really affected. They will go like, 'Oh, my high school coach was saying you gotta watch those Celtics and watch how they played together.' I just didn't realize we affected that many people."
Maxwell jumped in.
"C Webb idolizes you," he said of Webber. "You must've filled his head with so many different things. It's astounding to me."
"He kind of came into a team that wasn't that good," McHale said. "I said I came into the opposite thing. I came into an established team, and I learned how to win. And I said if you've got talent and are willing to take 24 shots, probably 10 of them are bad shots, you're going to get 20-plus points. It's easier to get points than it is to win."
McHale explained to Webber how good of a support group he had with the Celtics
The Orlando Magic made Webber the first pick in the 1993 NBA Draft but immediately dealt him to the Golden State Warriors. He was expected to be the star. For the most part, he was. Webber put up 17.5 points and 9.1 rebounds as a rookie, but the Warriors were swept in the first round of the playoffs.
Webber was a five-time All-Star and is a Hall of Famer, but he never won an NBA title.
"Winning is the hardest thing to do in the NBA," McHale said. "So with Chris, I always talked about my experiences with you guys. How you guys taught me and how you guys held me accountable. When I messed up, you guys weren't afraid to jump on my a**.
"Many times, I'd go to the bench and I'm like now Bill's going to yell at me. I've already heard it from Max, M.L., Tiny, Larry. I messed up the coverage. I got it. So I told Chris that I wished every good player with that type of talent could come up in that type of thing. You've got to earn your spurs.
"Like I said, when I started, I wasn't better than you guys. I talked to Chris a lot about that. It was interesting because he knew so much about the Celtics."