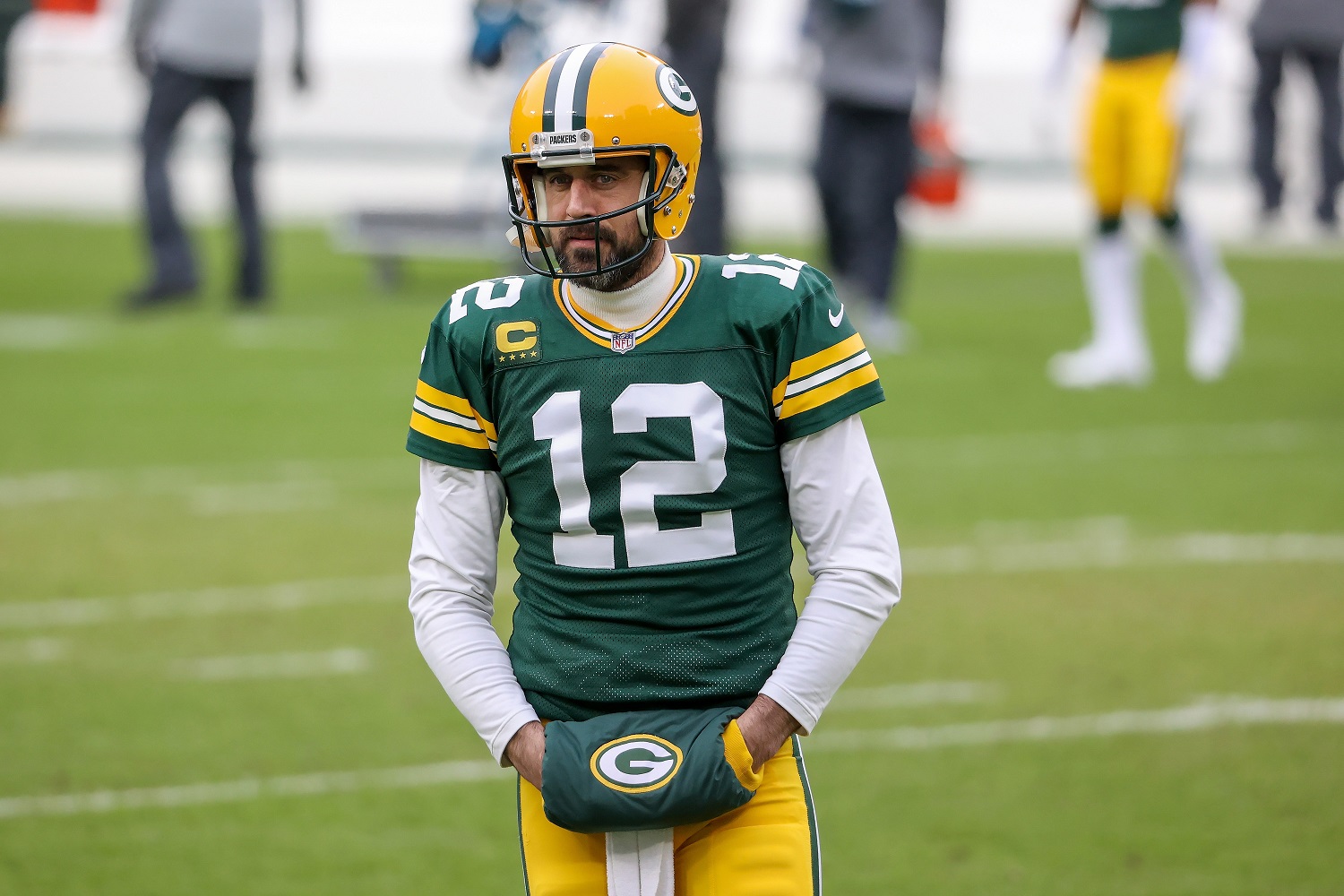 Keyshawn Johnson Goes Deep Once More, This Time Inside Aaron Rodgers' Mind
Keyshawn Johnson argues that quarterbacks are football's biggest divas, and the Aaron Rodgers saga may be evidence that the retired receiver is right.
Deshaun Watson feels excluded, Russell Wilson feels unprotected, and Aaron Rodgers feels unappreciated. Consequently, fans of the Houston Texans, Seattle Seahawks, and Green Bay Packers feel the anxiety over not knowing whether their quarterbacks will be throwing touchdown passes or hissy fits come September.
Fortunately, the man who practically mastered the art of drawing attention to himself unnecessarily has the explanation for the behavior NFL fans are witnessing from quarterbacks in this peculiar offseason.
Keyshawn Johnson admits to being a diva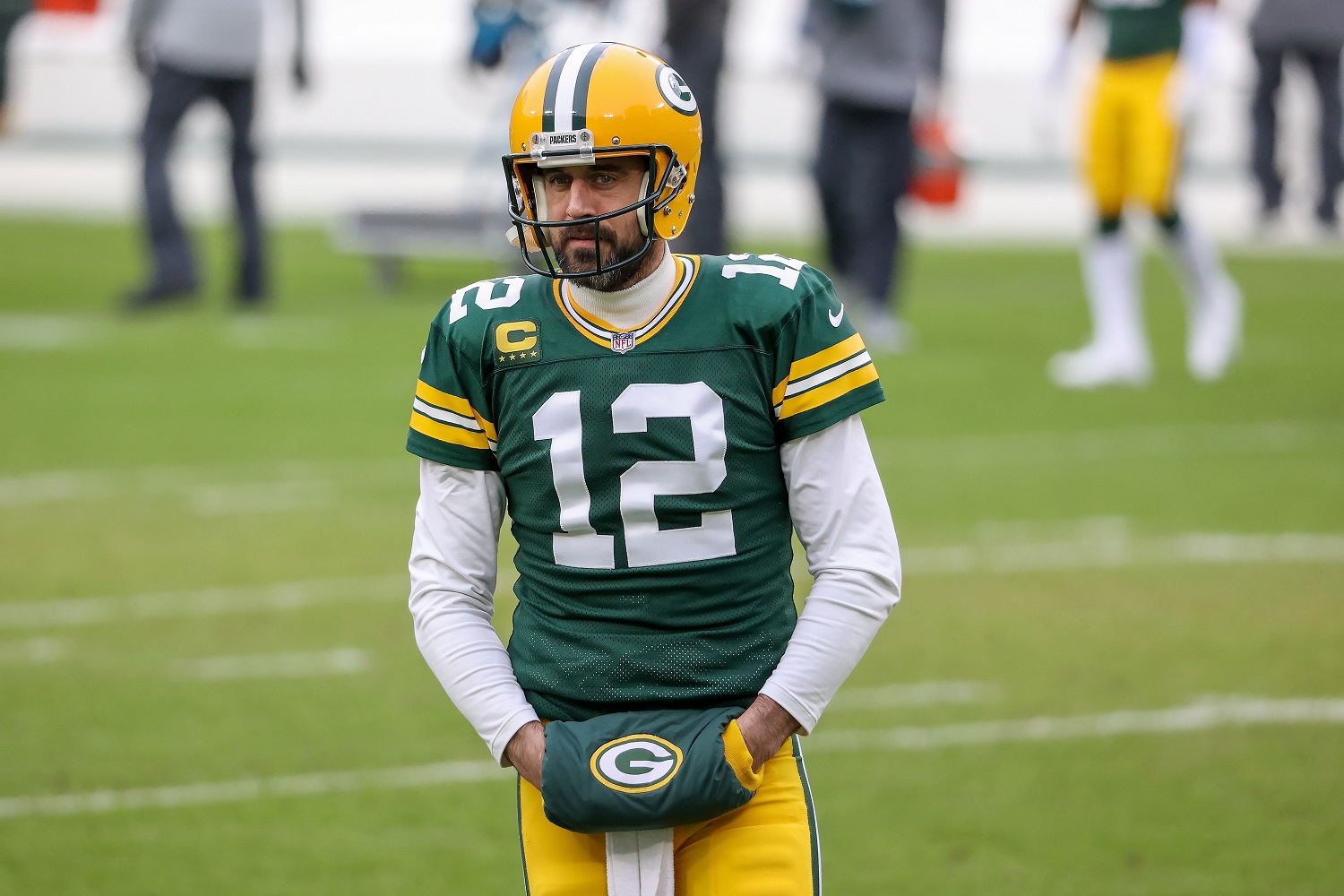 Keyshawn Johnson was a quality wide receiver for 11 NFL seasons after making 168 catches with 16 touchdowns over two years at USC. The stellar college work earned Johnson the honor of going No. 1 overall in the 1996 NFL draft.
Johnson's production with the New York Jets increased in each of his four seasons, and he finished his time there with 305 catches and 31 touchdowns. The Jets traded Johnson to the Tampa Bay Buccaneers, where he rolled up 298 more catches in four seasons. After two seasons in Dallas and one in Carolina, Johnson retired in 2006 with 814 catches and 64 touchdowns.
Much like contemporaries Terrell Owens and Chad Ochocinco, Johnson carried the label of "diva" almost from the start. Authoring an autobiography titled Just Give Me the Damn Ball didn't help. Nor did occupying two stalls in the locker room.
"I am a diva, and I have no problem if you want to call me a diva, call me a diva," Johnson said.
However, he wants that label applied equitably. To do so requires calling out Watson, Wilson, and Rodgers.
Johnson says quarterbacks like Rodgers are the real divas
Watson saw his relationship with the Houston Texans irreparably damaged even before the civil lawsuits and police investigations surfaced this offseason. In short, he wanted a say as the Texans rebuilt their coaching staff and front office. When he didn't get it, he wanted out.
Wilson seemingly questioned the ability of veteran head coach Pete Carroll to fashion an offensive line capable of protecting him, and Rodgers put Green Bay fans in a tizzy immediately after the season-ending loss by making it sound as though his departure might be imminent.
Whereas the drama around Wilson has died down, the Rodgers situation has intensified.
At last word, the Packers quarterback allegedly wanted the general manager replaced before he would commit to playing in 2021. In a clash between a star QB and the general manager, a team president might stick with the player. But the Packers have their QB-in-waiting in Jordan Love, and fans don't yet have clarity.
"Quarterbacks are some of the most selfish dudes there ever is in the National Football League at a position. But, you never hear about that because the narrative is set that they're the leader," Johnson said during the Keyshawn, JWill & Zubin radio show on ESPN, according to Mediaite.com.
He may have a point.
The double standard for Rodgers and other QBs is real
Johnson turned his focus to former Newsday reporter Alan Hahn, his co-host on the ESPN show.
"I've always said they're the most selfish dudes going," Johnson said, continuing his assessment of quarterbacks. "But it all depends on how you, the writer, writes it. It's you, you the writer, you write it a certain way so it shapes what that quarterback's personality is."
Johnson has a point. In a 2010 Bleacher Report story, Hall of Fame coach Jimmy Johnson recalled how he cut a player who was perpetually late for Dallas Cowboys events and fell asleep during a meeting.
"Well, when people ask, 'What if it'd been Troy Aikman?' I would've said, 'Troy, wake up,'" Johnson said.
The Packers danced carefully around Brett Favre during his summer of indecision in 2007. If ego is at the heart of Green Bay's current problems with Rodgers, then they should consider that he learned at the feet of a fellow quarterback and not from watching Keyshawn Johnson.
Like Sportscasting on Facebook. Follow us on Twitter @sportscasting19.