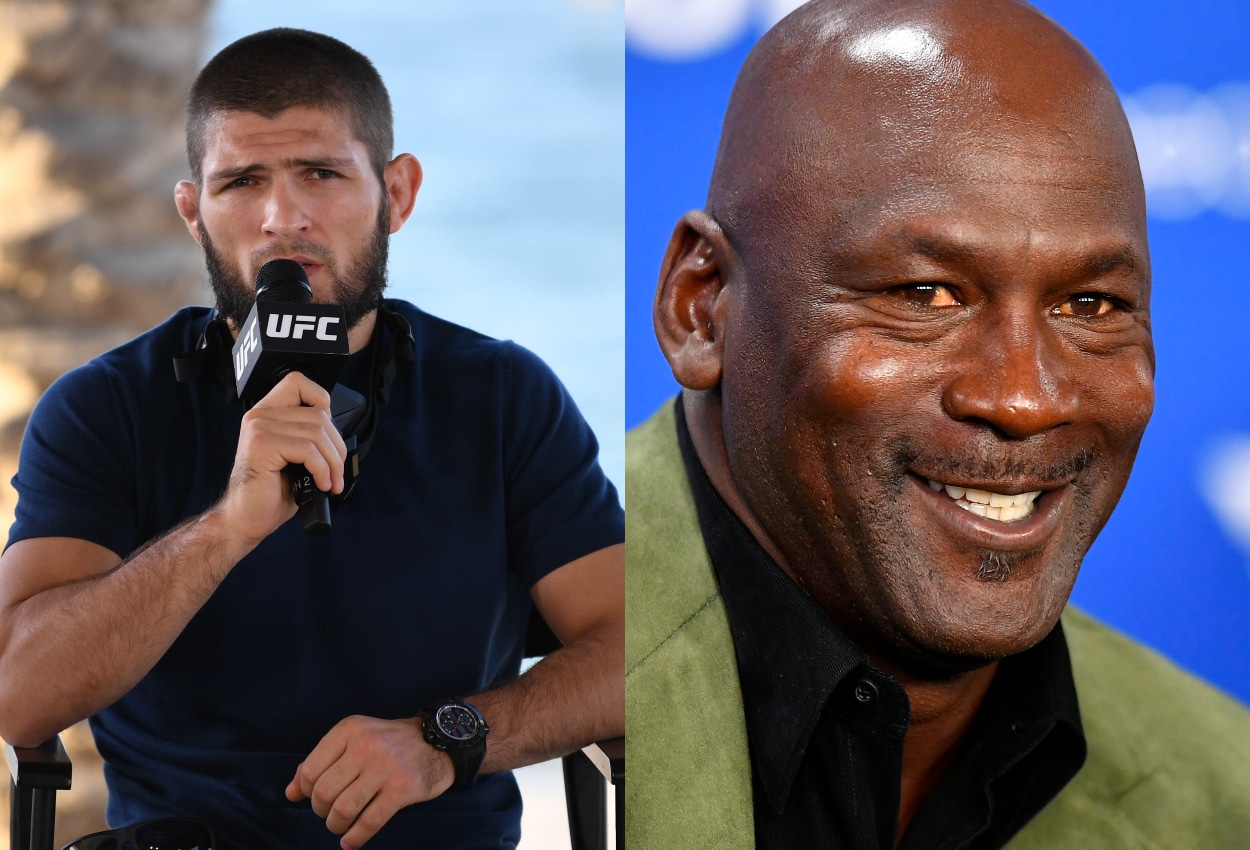 Khabib Nurmagomedov Challenges Michael Jordan to Fictional Fight
Khabib Nurmagomedov is one of the greatest MMA fighters ever, but the UFC legend recently challenged another sports GOAT, Michael Jordan, to a fictional fight.
To some, Khabib Nurmagomedov is the greatest MMA fighter of all time. But he wishes he could take on another GOAT in the Octagon: Michael Jordan.
That's right. Nurmagomedov recently received a question on which fictional character or celebrity he would like to fight if he could, and he chose arguably the greatest athlete ever in Jordan.
However, would that even be a fair match?
Khabib Nurmagomedov challenged Michael Jordan to a fictional fight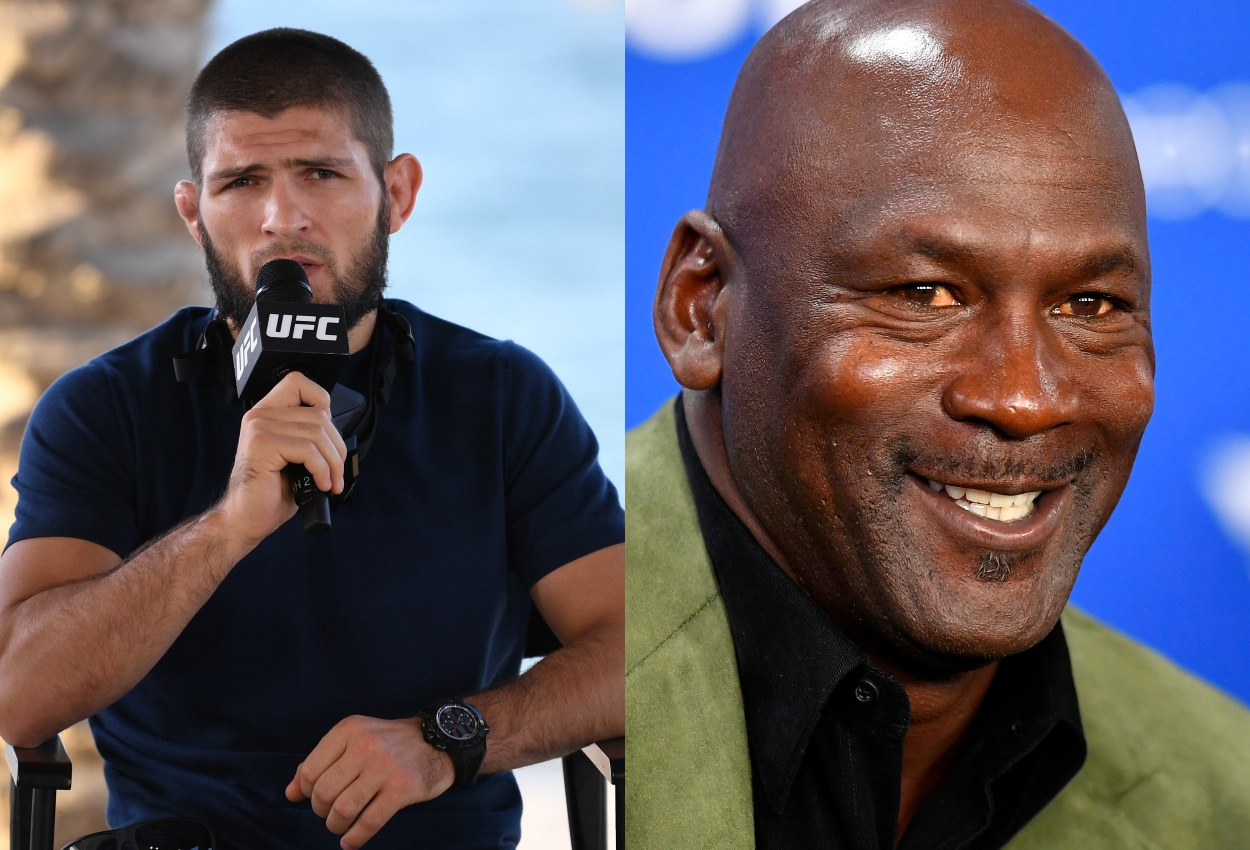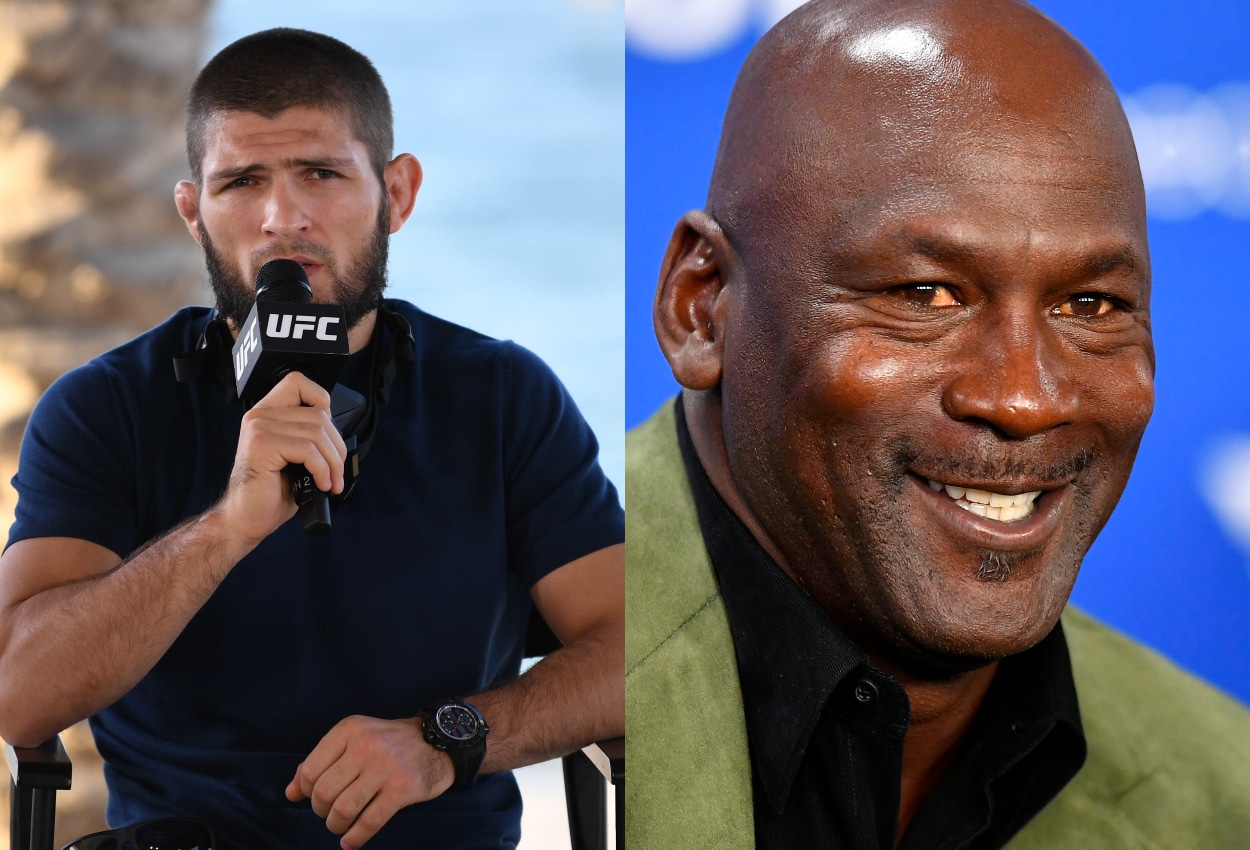 Legendary MMA fighter Khabib Nurmagomedov recently walked the red carpet ahead of his UFC Hall of Fame induction. And ESPN asked him which fictional character or celebrity he wishes he could fight.
"Michael Jordan," he said, per ESPN MMA. "You know why? Because I feel I could take him down."
It's certainly brave to challenge Jordan, the NBA legend who doesn't like losing at anything. But it's probably safe to say this fight will never happen. Not only is Nurmagomedov retired, but MJ turns 60 next year. Granted, you don't need as much stamina in MMA as you do in boxing, but there's no way Jordan can move like he used to.
So, how would a fight between the prime versions of these men turn out?
Nurmagomedov would still likely win just because of experience alone. It's hard to ask someone who hasn't trained for a specific sport their entire life to compete against the best of the best. Conor McGregor is a great MMA fighter, but he was no match for Floyd Mayweather in the boxing ring.
The weight class would also be a significant issue. Michael Jordan weighed around 200 pounds during his playing days, while Nurmagomedov fought at 155. And MJ's height would create a challenge for Khabib, but that doesn't always equal a win.
It's always fun to think about hypothetical fights like this one, but we can all agree on who would come out on top. A fictional one-on-one basketball game, though, would be an entirely different story.