Kickboxing Champion Evangelos Goussis Was Part of an Underground Crime Group That Murdered 36 People
Evangelos Goussis had a promising boxing and kickboxing career ahead of him in Australia during the 1980s and '90s. Goussis nearly qualified for the 1988 Summer Olympics in Seoul as a boxer, and he went on to become a middleweight champion in the World Kickboxing Association.
But all the while, Goussis was living a double life as a drug trafficker and multiple murderer in connection with the Melbourne gangland killings.
Evangelos Goussis was a star boxer and kickboxer in Australia
Ange Goussis was born in Greece in 1967. When he was eight years old, his family moved to Australia to start a new life. That's where Goussis found his passion for fighting.
By the mid-1980s, Goussis had established himself as one of the best light middleweight boxers in the world. He recorded four knockouts in his first four amateur fights, and he set his sights on the Seoul Summer Olympics in 1988. Goussis was also a talented kickboxer growing up. He won a senior title in Australia when he was just 16 years old, and he eventually became a middleweight champion in the World Kickboxing Association.
Goussis won his three Olympic trial elimination bouts by knockout, but he was unable to qualify for the Olympics in the end.
"He could've been, if not a world champion, rating around there, number two or three," Goussis' older brother told The Sydney Morning Herald in 2008. "He could've been there with a big name, a good life, he could've had something to be proud of."
But instead of rising up the ranks in Australian boxing, Goussis chose a different path.
Ange Goussis' double life
Goussis had plenty of promise in both boxing and kickboxing, but when he wasn't training in the ring, he was living his double life as an underground criminal.
By the late 1980s, Goussis was operating as a "message boy" for heavy heroin dealers in Australia. In 1988, Goussis was involved in the murder of Richard Bettoney, a heroin distributor who was ripping off Goussis' crew. Goussis didn't kill Bettoney himself, but he was responsible for moving the body and mopping up the blood afterward. He was later charged with attempted murder and sentenced to a minimum of 18 months in prison.
Goussis returned to the ring once he got out of prison in 1991, but his double life still followed him everywhere he went. In 2004, Goussis was charged with the murder of Lewis Caine, a mobster he had met in prison. Goussis claimed self defense at his trial, saying Caine pulled a gun on him first before he acted quickly to save his own life. In 2008, Goussis was also found guilty of the murder of Lewis Moran, who was gunned down in 2004 fleeing a bar.
Goussis' murders were part of a killing spree later coined the Melbourne gangland killings. A total of 36 people were killed between 1988 and 2010 as a result of the gang warfare.
Where is Evangelos Goussis now?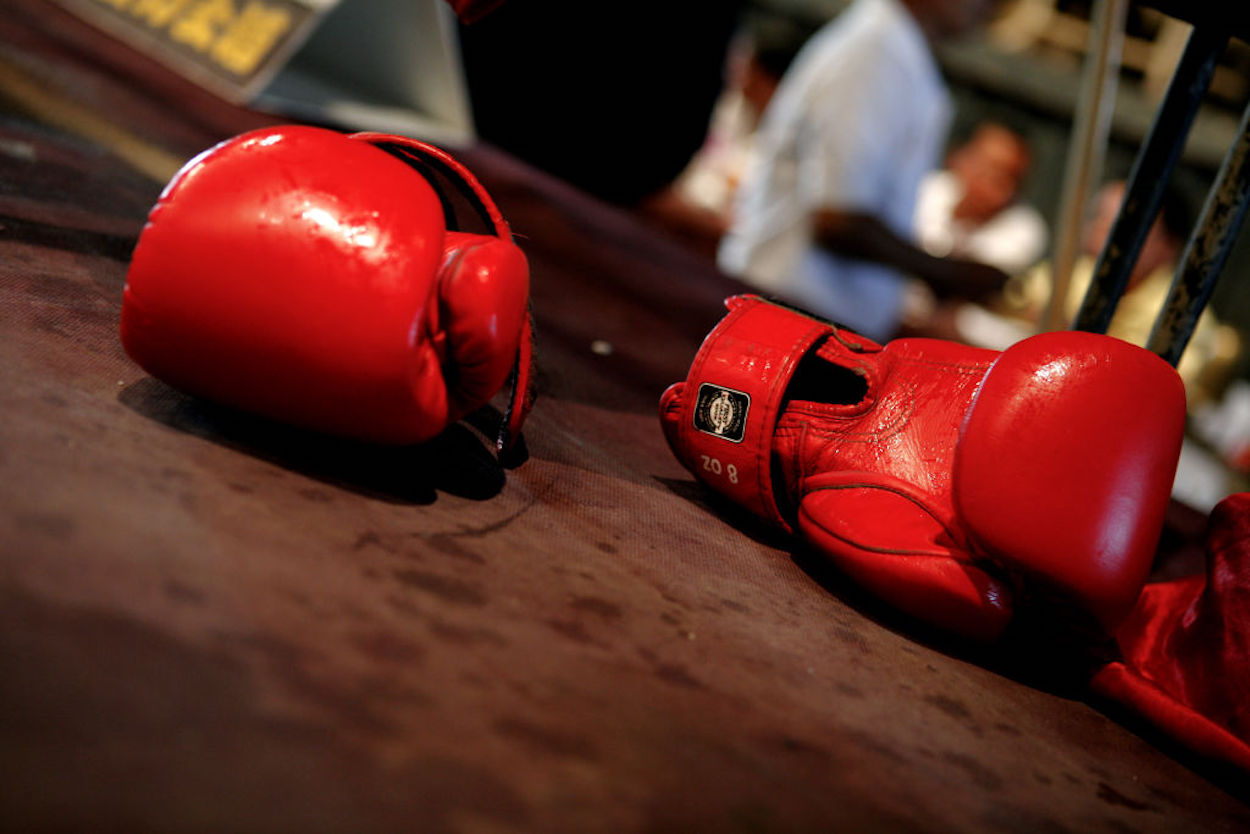 After Goussis was found guilty of the murder of Lewis Moran in 2008, he was later sentenced to life in prison. He will need to serve a minimum of 30 years in prison before he's even eligible for parole.
"I am very happy with the sentence, I feel he doesn't have any grounds for appeal but who knows? I hope he rots in hell, I really do," Judy Moran, Lewis' widow, said after the trial. "He has caused so much heartache to so many people and not only my husband but other people he has murdered. People think that time heals, well it doesn't."
Goussis isn't the only promising athlete who threw his career away for a life of crime, and he surely won't be the last.