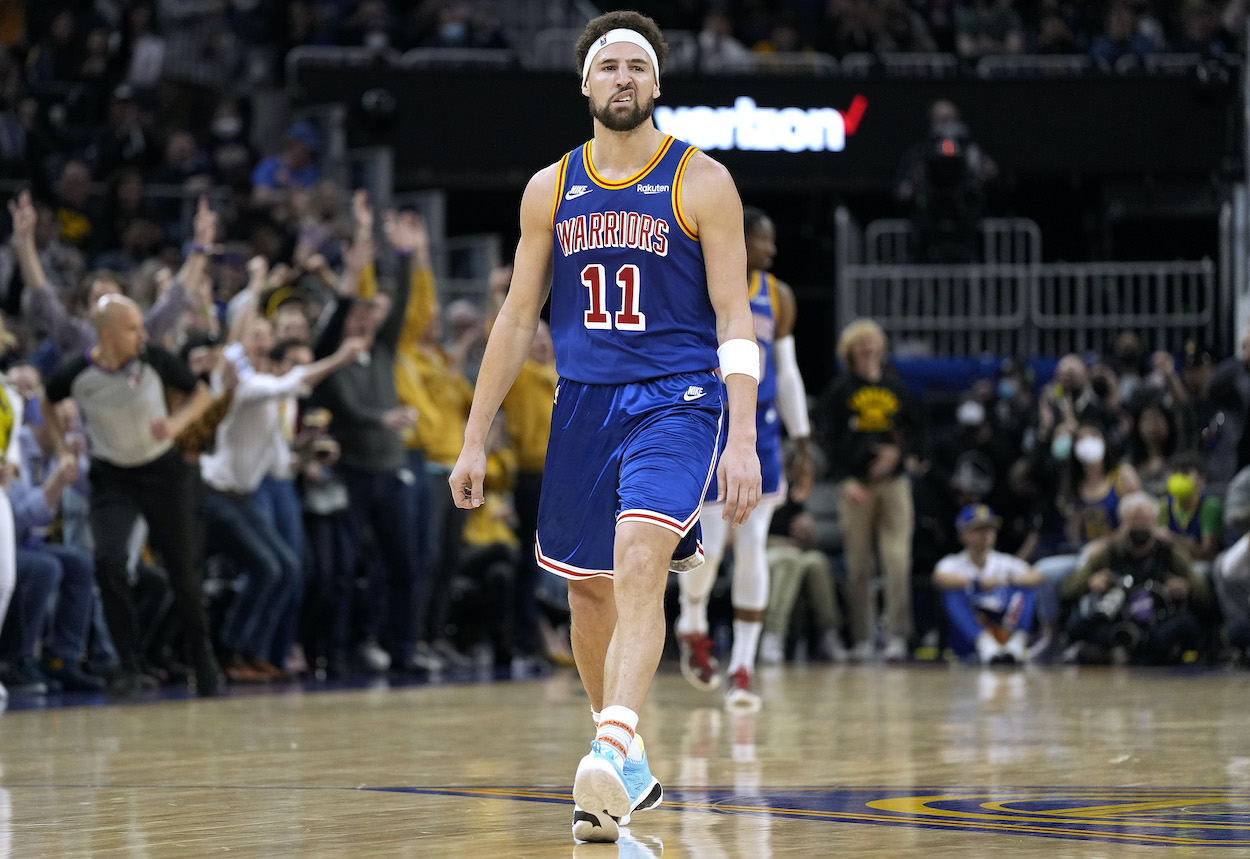 Klay Thompson Rediscovers His Swagger in Slump-Breaking Performance
Klay Thompson channeled Aaron Rodgers with a R-E-L-A-X-like quote after breaking out of his slump.
Klay Thompson hasn't exactly looked like himself lately. The Golden State Warriors star made just seven of his 30 attempted three-pointers over his last four games, but he topped that number in one night to emphatically break out of his recent slump.
In an impressive win over the Milwaukee Bucks on Saturday night, Thompson went off for 38 points and made eight threes, and he got his swagger back in the process.
Klay Thompson breaks out of his slump in a big way
Thompson missed the previous two seasons due to injury, and it hasn't been an easy task finding his elite shooting stroke again. Through 22 games this year, the shooting guard is recording career-lows in field-goal percentage (42%) and three-point field-goal percentage (37.4%). It would be the first time Thompson shot worse than 40% from three in a single season.
But on Saturday night, vintage Klay returned.
Thompson drained a season-high eight three-pointers and poured in a season-high 38 points in a 122-109 win over the reigning champions. This could be the performance that turns his season around.
"I'm sure it's a relief," Warriors head coach Steve Kerr said after the game, per ESPN. "He's so hard on himself and wants so badly to succeed. I thought he just let the game come to him early. He didn't hunt shots. Over the past few games, he's been taking tough ones early, which has kept him from getting into a rhythm. Tonight, it felt like he was taking better shots early."
Thompson rediscovers his swagger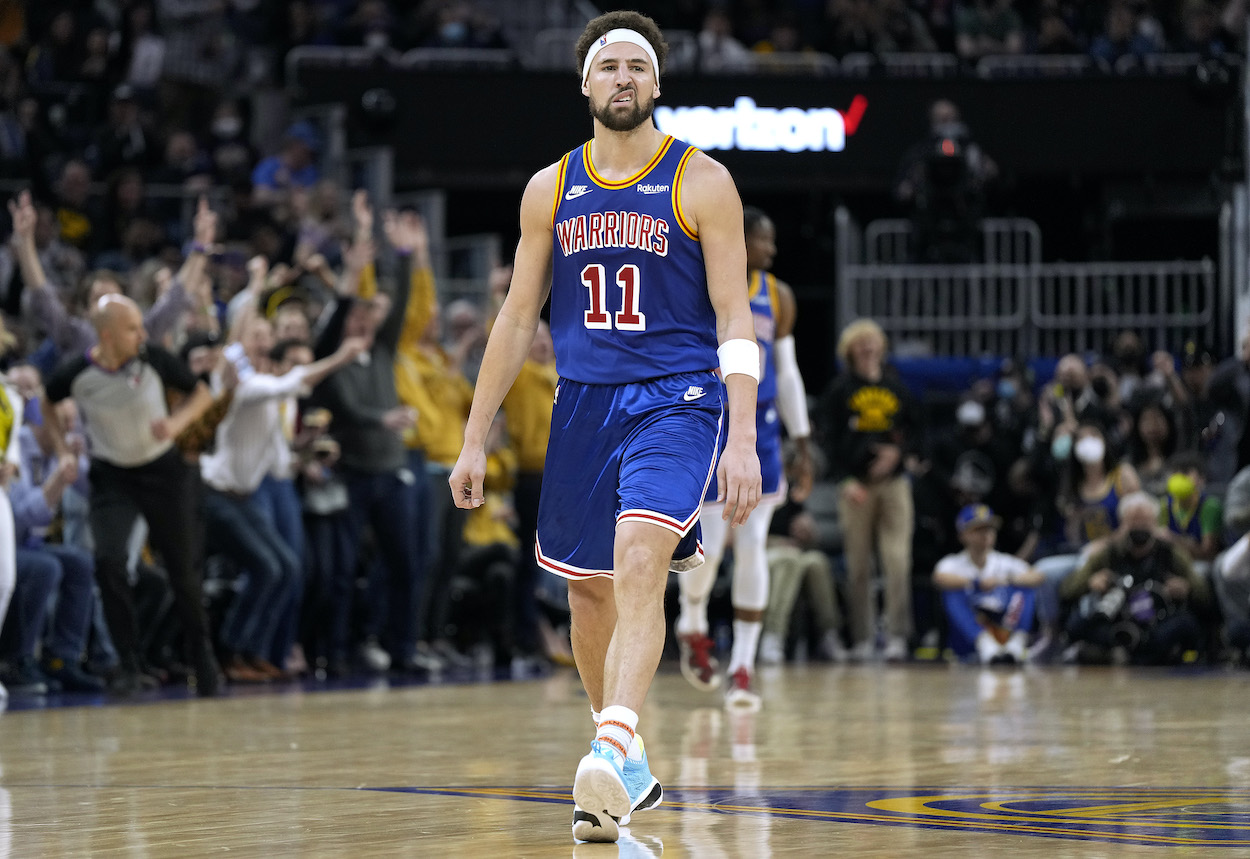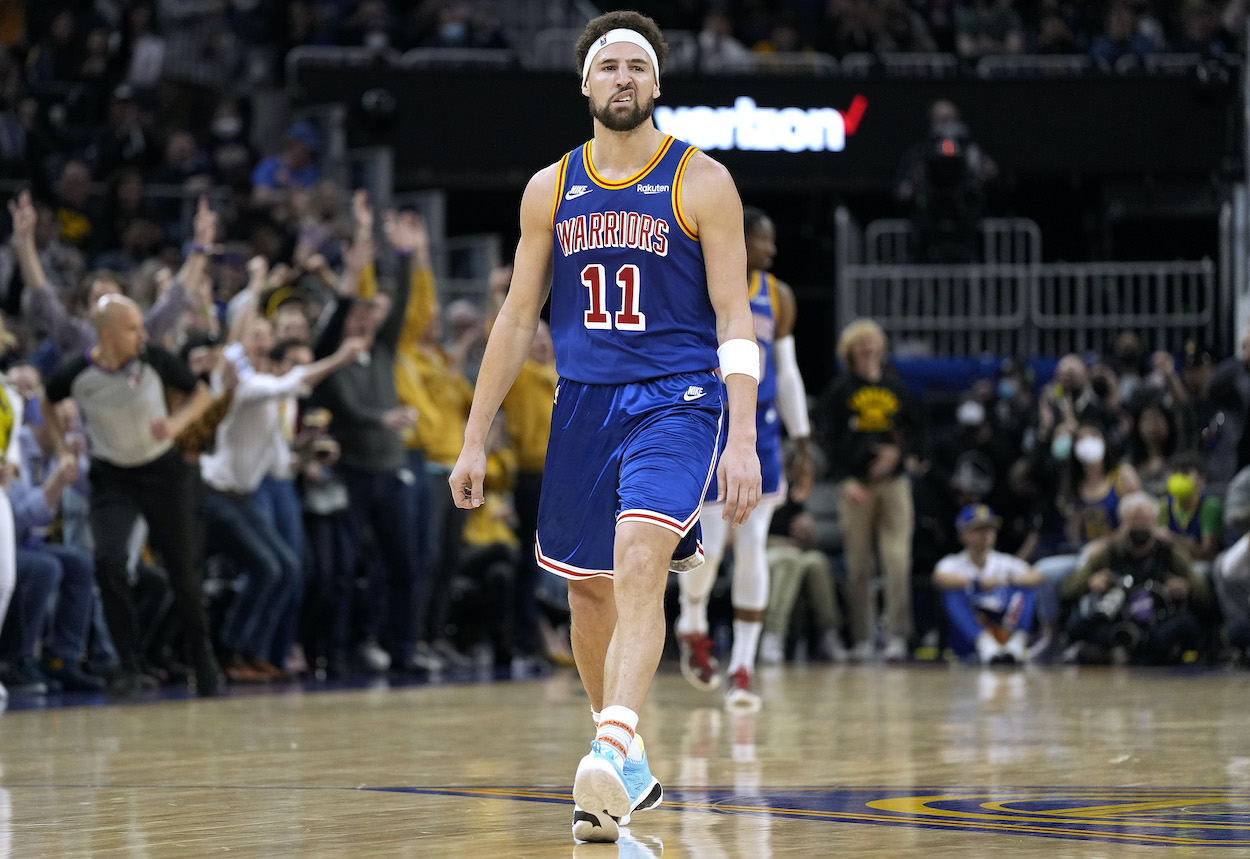 The best part about Thompson's game has always been his unwavering confidence. Even if he misses his first 10 shots in a game, you can bet he'll be chucking up the 11th with no hesitation.
Saturday night's shooting masterpiece reminded us of what can happen when the first few shots go in. Even throughout his recent slump, Thompson never lost that confidence.
"Everybody makes a big deal about my shooting, man," Thompson said after the game. "I mean, I'm not happy with how I was shooting but I know these nights are within me. I just know. I've done too many great things that players haven't done before to doubt myself."
Don't be surprised if Thompson's 38-point outburst gets him on a roll.
The Warriors need this version of Klay
Even after their convincing win against the Bucks, the Warriors are only 4-5 since the All-Star break, and they've been on the wrong end of a few blowouts over that span. Part of that is due to Draymond Green's extended absence, but Thompson's shooting struggles haven't helped matters.
We saw how different this Golden State team can look when Thompson has a hot hand, and he'll need to continue that play into the playoffs. With the Phoenix Suns and Memphis Grizzlies playing as well as they are, the Warriors need to find their old, sharpshooting ways if they want to make a deep run.
Like Sportscasting on Facebook. Follow us on Twitter @sportscasting19.