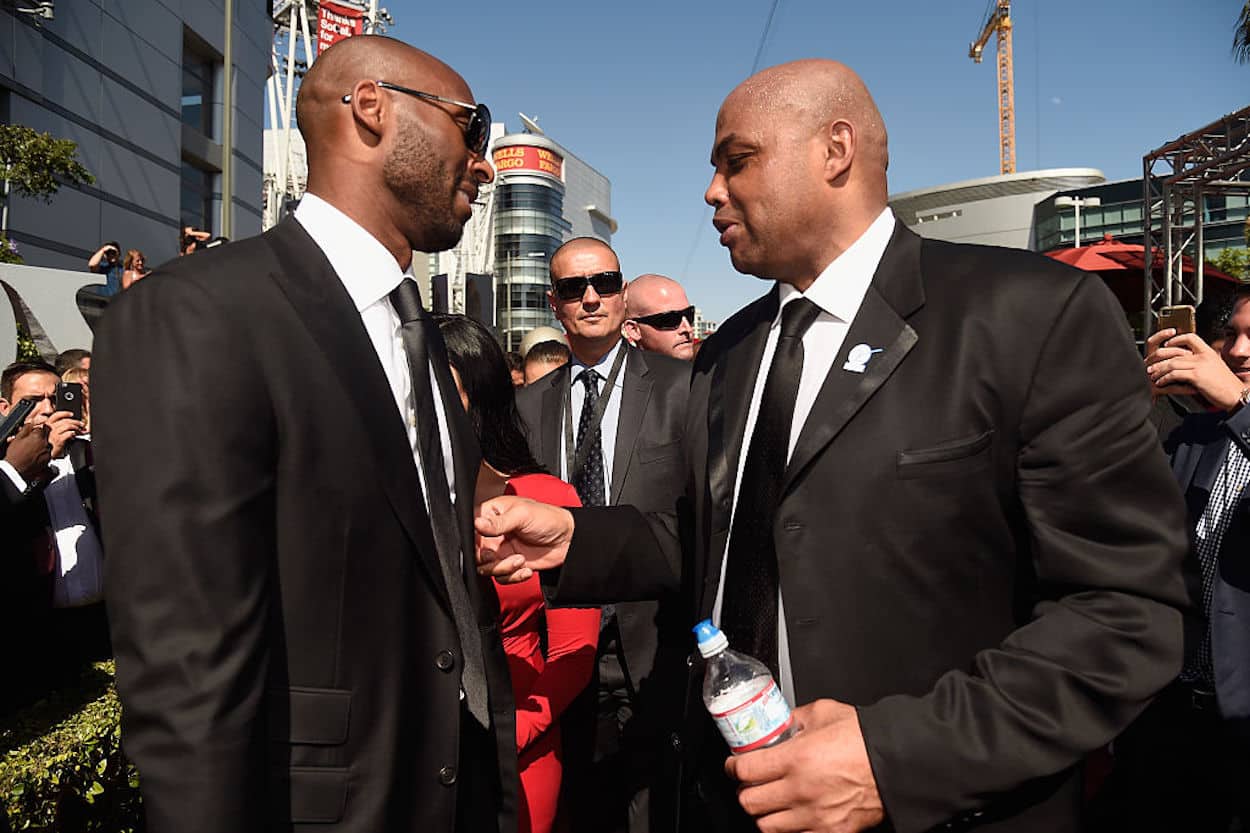 Kobe Bryant Once Spent the Night Cursing Out Charles Barkley Before Admitting Defeat
On the court, Kobe Bryant's Mamba Mentality knew no bounds. And while he could show that same fire away from the hardwood, he also knew when to back down.
While he might not be everyone's cup of tea, Charles Barkley is consistent. As an NBA player, Sir Charles spoke his mind, and that hasn't changed a bit in retirement. On TNT, the former forward is always going to have something to say, whether it ruffles a few feathers or not. Kobe Bryant experienced that reality first-hand.
As Barkley tells it, he once called out the late Lakers legend on TV, which kicked off a stream of late-night text messages. In a surprising twist, though, Bryant, who was known for his fiery Mamba Mentality, eventually admitted that Chuck was right.
Sound unbelievable? Let's take a walk down memory lane.
Charles Barkley felt the wrath of Kobe Bryant after some televised criticism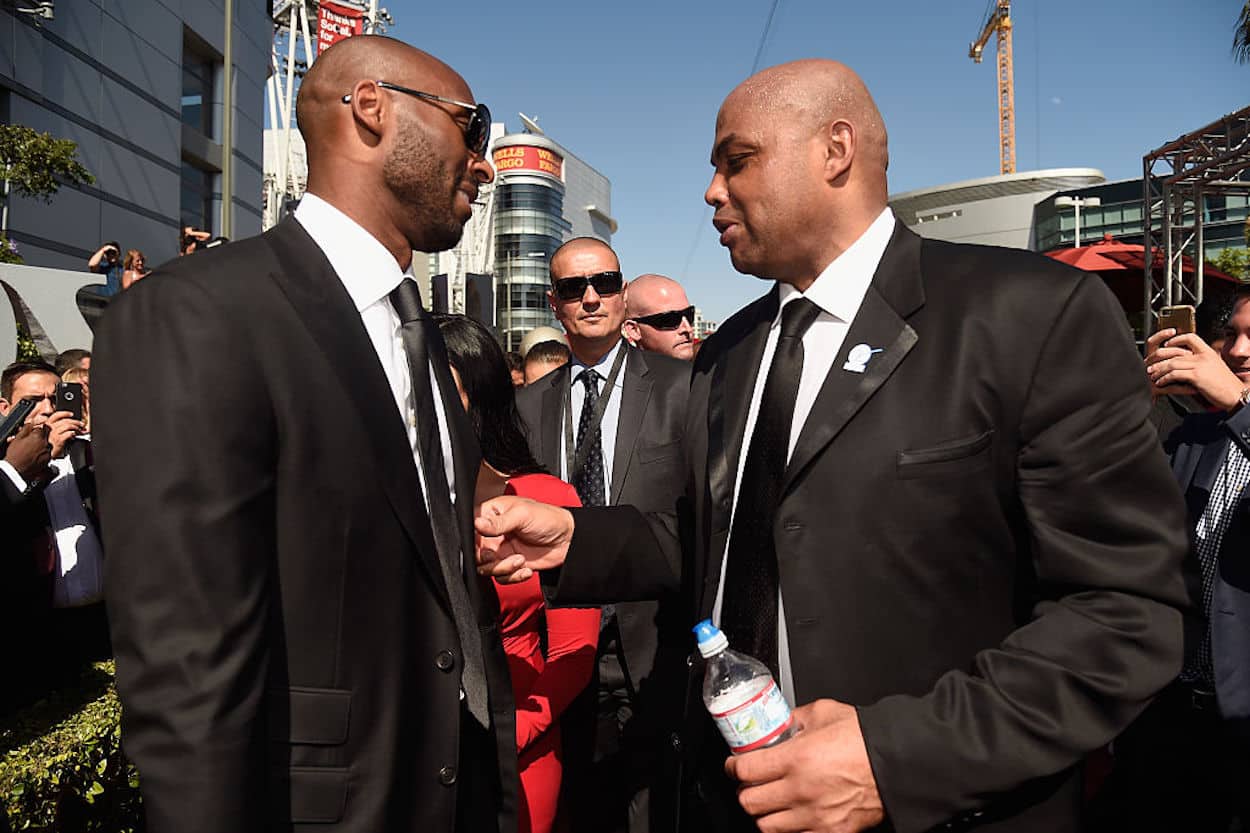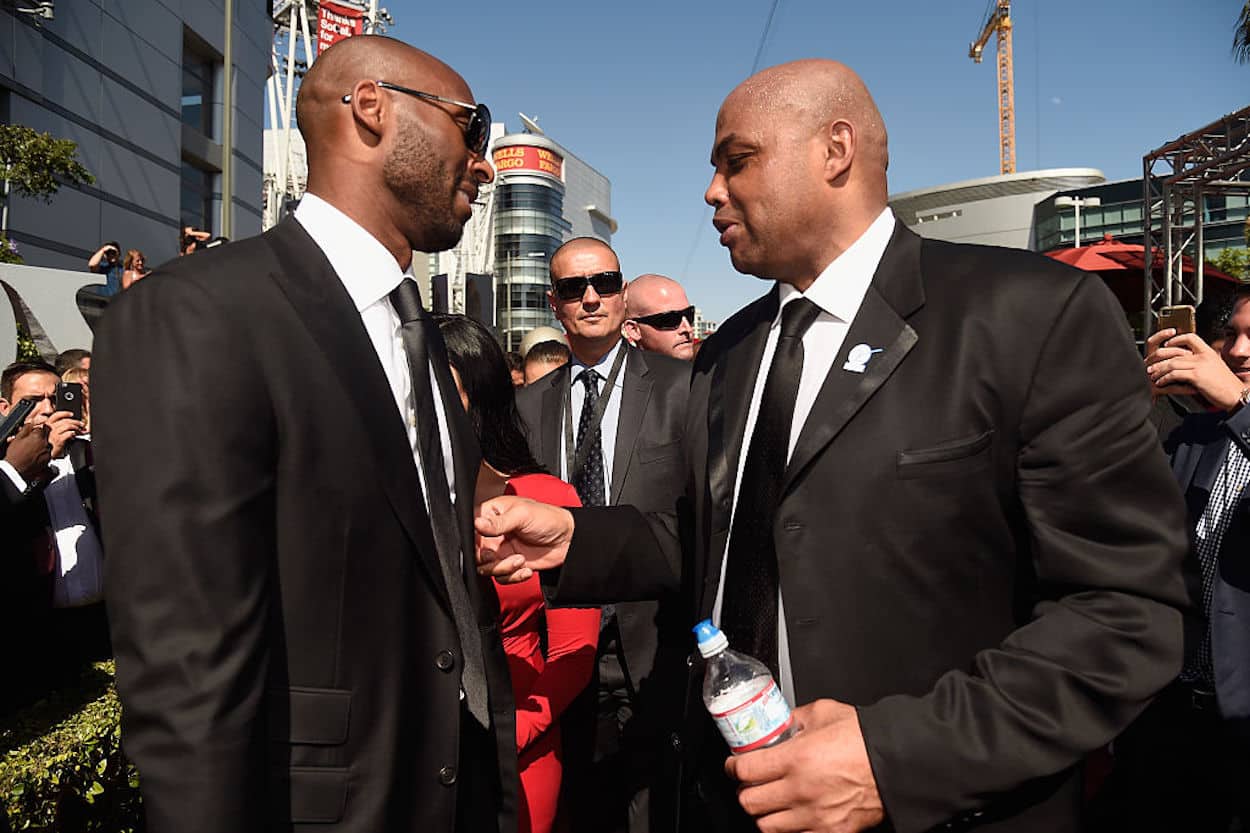 During an interview with Bleacher Report's Taylor Rooks, Charles Barkley revealed that NBA players, coaches, and executives will reach out about the things he says on the air. The TNT talking head insisted that he doesn't share what happens in those conversations, although he did recount one memorable encounter with the late Kobe Bryant.
"Remember the night that Kobe Bryant wouldn't shoot the basketball," Sir Charles began. "Against the Suns one year. I went off on him after the game. I said, 'Hey, listen. We all big Kobe Bryant fans, but what he did tonight was just total bulls***. ' He wouldn't shoot the ball, he was trying to prove a point. I think he shot one time in the second half. And it was brutal. He was just trying to prove a point, he didn't have any help."
While Chuck's criticism seems pretty valid — it's one thing to take a stance, but another to do it during Game 7 of a playoff series — that didn't make a difference to Kobe. He was fired up and let the pundit know exactly how he felt.
"So he starts texting me after the game," Barkley continued. "Calling me every freaking name in the book. And this goes on for about three hours. It's like four, five o'clock in the morning now. We worked to, like, 1:30, 2. And he's, I said, 'Yo, man. Pick up the freaking phone and talk to me.' But he was calling me every name in the book."
At that point, the conversation moved on. Before too long, though, Chuck had circled back to his memorable interaction with Kobe.
"That was so long ago," Barkley added. "That was really one of the funniest nights of my life. Cause I get back to the hotel, and it's like 2:30. And we text each other probably another 10, 15 times. His texts were like cursing me out. I'm like, 'Yo, man. I explained to you why I said what I said. No if, ands …'"
Eventually, though, Kobe came to realize that Sir Charles was right. Even Mamba Mentality had its limits.
When we saw each other next year, he said, "Yo, man. You know what? You were right." And that's the thing I admired about Kobe. He says, "Chuck, you was right, and I was wrong." I says, "Yo, man. I love you. You were wrong that night."

Charles Barkley
And, amid all the drama and machismo, that's a great message to take-away. Anyone can be wrong on one specific occasion. Kobe Bryant, however, knew how to look in the mirror, admit he didn't execute, and move on the next play.