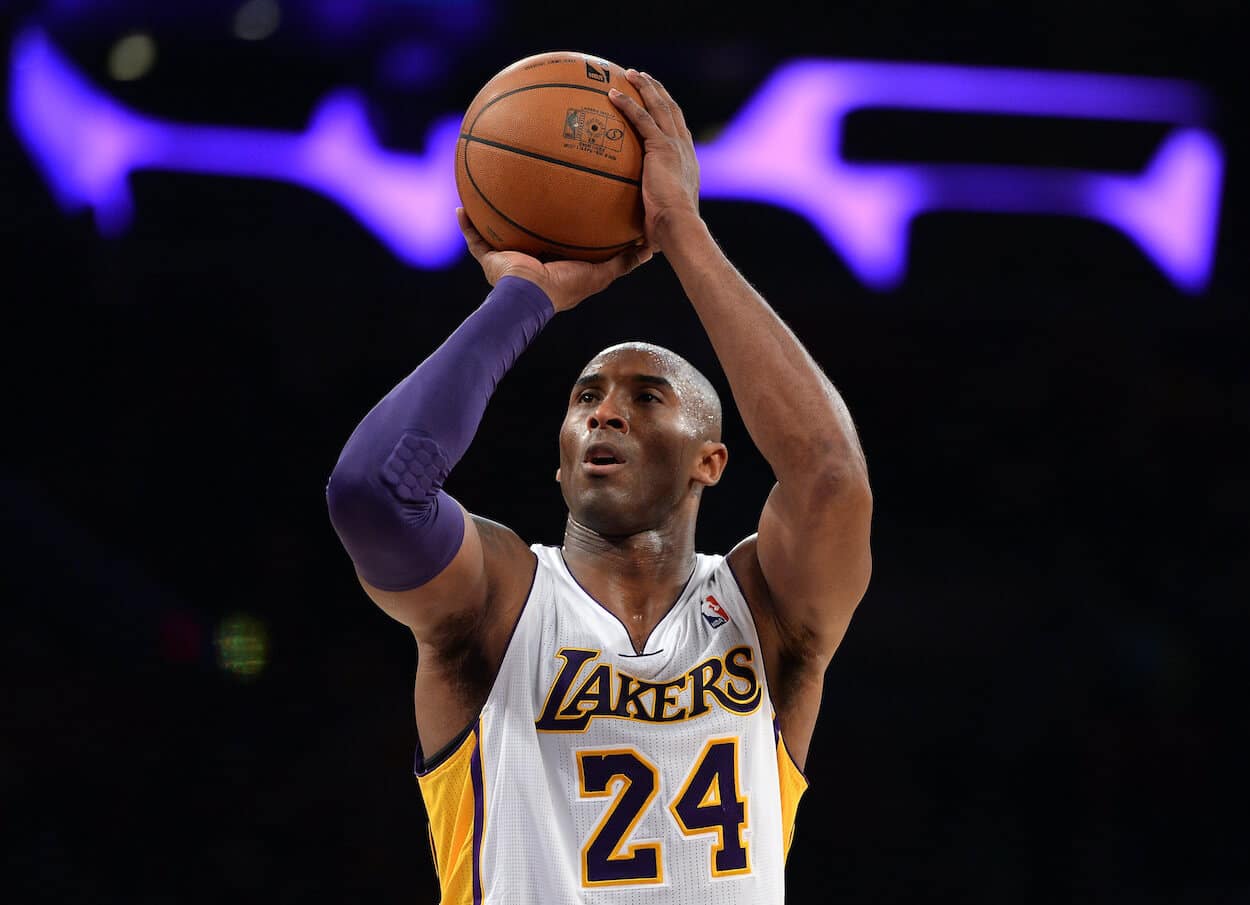 Kobe Bryant Wore No. 24 as a Subtle Shot at Michael Jordan
Kobe Bryant wore No. 24 for the most Mamba reason imaginable.
There was nobody Kobe Bryant respected on the basketball court more than Michael Jordan. Bryant idolized Jordan growing up, and he soaked up as much knowledge as he could in the four years the two Hall of Famers played in the NBA together.
Although Kobe looked up to MJ and modeled his game after the Chicago Bulls legend, he was never afraid to challenge him on the court. Bryant genuinely believed he was better than Jordan every time the two legends laced it up against each other, and he even picked 24 for his jersey number to prove he was one step above the greatest player of all time.
Kobe Bryant wore No. 24 to prove he was one step above Michael Jordan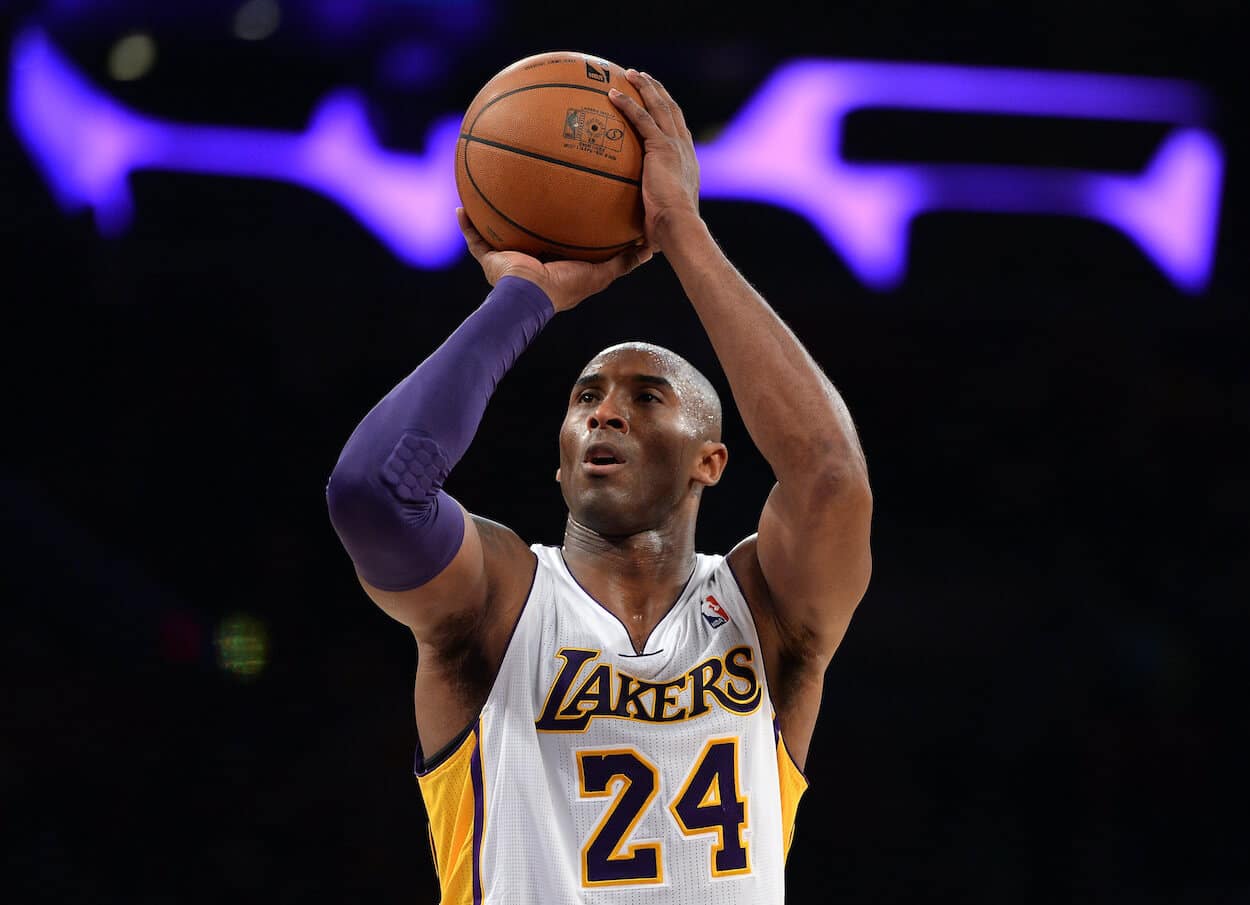 NBA players choose their jersey numbers for a variety of different reasons. Some pick the lucky number they always loved growing up. Others copy their favorite childhood players or a member of their family. Bryant, though, took a different route.
As Kobe explained to Baxter Holmes of ESPN in 2017, he chose No. 8 to start his career as a nod to the number he wore at the Adidas ABCD Camp, 143, whose digits add up to eight.
"When I first came in at eight, is really trying to 'plant your flag' sort of thing," Bryant said. "I got to prove that I belong here in this league. I've got to prove that I'm one of the best in this league. You're going after them. It's nonstop energy and aggressiveness and stuff."
Bryant accomplished that farely quickly in the NBA, but in 2006, he switched from No. 8 to No. 24 to begin a "clean slate."
"It's a new book, 24 — 24 is every day," he explained. "Because when you get older, your muscles start getting sore. Body starts aching. You show up to practice that day, you have to remind yourself, 'OK, this day is the most important day. I got to push through this soreness. My ankles are tight, they won't get loose. I got to go through it, because this is the most important day.' So, 24 also helped me from a motivational standpoint."
That may have been the reason Bryant gave publically, but fellow NBA legend Kevin Garnett claims he knows the real significance of his switch from No. 8 to No. 24.
"People don't even know what the 24 stands for. People don't understand that that was a sign to everybody that he was a step above 23, if y'all even got that," Garnett said. "That's why he went with 24, and that was a shot at Mike. Straight up, I'm better than you. It really stood on him. If you look at every goal or every record Mike Jordan has had, Kobe chased it."
Bryant may not be on Jordan's level in terms of the GOAT debate, but he truly believed throughout his career that he was the best player to ever suit up in the NBA. There will never be another Kobe.