Kyle and Samantha Busch Are Ending the NASCAR Season With a Huge Win of a Personal Nature
Article Highlights:
Kyle and Samantha Busch have revealed that son Brexton, 6, will soon have a baby sister
The couple operates a foundation supporting others dealing with infertility challenges
The Bundle of Joy Fund is closing in on $1 million in grants
Two-time NASCAR Cup Series champion Kyle Busch and wife Samantha are expecting their second child in May 2022, the couple revealed on social media this week.
The impending arrival of a baby girl is an exciting development for them because they have spoken publicly in recent years about wanting a sibling for son Brexton, 6, while going through in vitro fertilization treatments and operating a foundation supporting others dealing with infertility.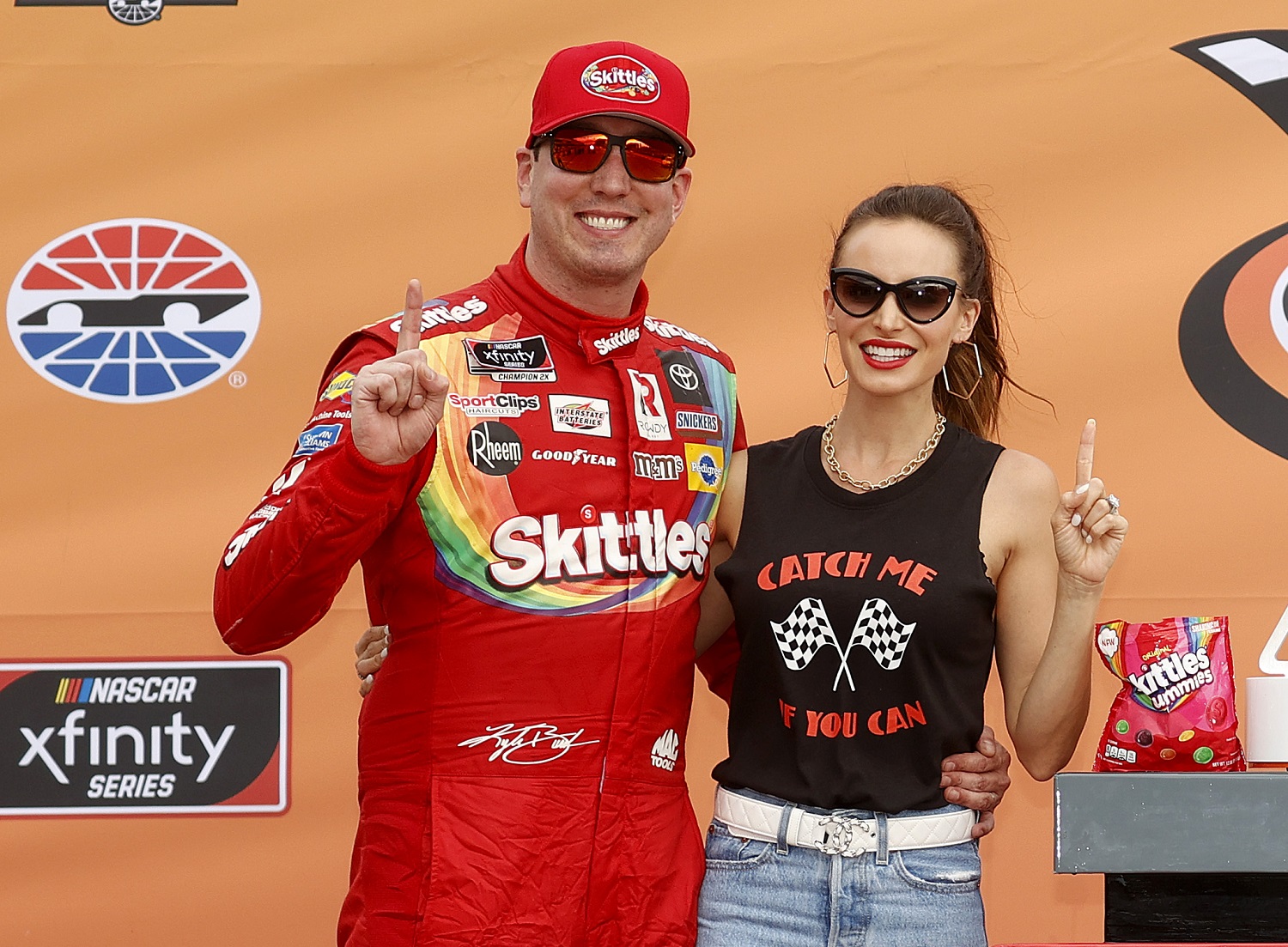 They are closing the year with a win that eclipses any of the 222 victories Kyle Busch has scored on NASCAR tracks since 2004.
On May 2 this year, he celebrated his birthday by winning the Buschy McBusch Race 400 at Kansas Speedway. It was the 58th of his 59 wins in the NASCAR Cup Series, and it came one day after he won the truck series race at the track. But the big weekend came on the heels of very emotional news.
In the week leading up to the victories, Samantha Busch disclosed that the couple's latest attempt at having a second child was unsuccessful. While that news is something that some couples might choose to keep private, the Busch family has been open about dealing with infertility.
That openness includes Samantha publishing a book in March about their IVF experiences. Completing Fighting Infertility was an eight-year process that began with writing notes to herself during times of heartache.
"I just felt very kind of alone and depressed and didn't really know who to share things with, so I just started dumping them into journals," she told WCNC-TV.
After Brexton's birth following IVF, a second round of treatment ended with a miscarriage 16 weeks into the pregnancy, and the third attempt didn't take. After consulting with doctors, they tried again, this time with the assistance of a surrogate, but again without success. The couple continued the effort and thought there had finally been a breakthrough.
"Everything looked great, and unfortunately this time didn't even take," Kyle said after the Kansas victories. "Nothing there. We got negative results, and we'll see what our next steps are."
That next step has turned out to be a success with the help of another surrogate, and the couple revealed the news on social media. Included was a touching video of them sharing the news with Brexton, who has longed for a little brother or sister, by showing him images from the sonogram.
"Some of the most beautiful things in life come after heartache and a whole lot of prayers. We have dreamed of this day being able to make Brexton a big brother and getting to tell him the exciting news finally was one of the most special moments in life."

Samantha Busch
The exciting news is likely to spur fresh interest in the Samantha and Kyle Busch Bundle of Joy Fund, the foundation promoting education and offering financial assistance to couples seeking fertility treatments. According to statistics on the website, 77 grants totaling $985,000 have led to 47 births thus far.
Like Sportscasting on Facebook. Follow us on Twitter @sportscasting19.