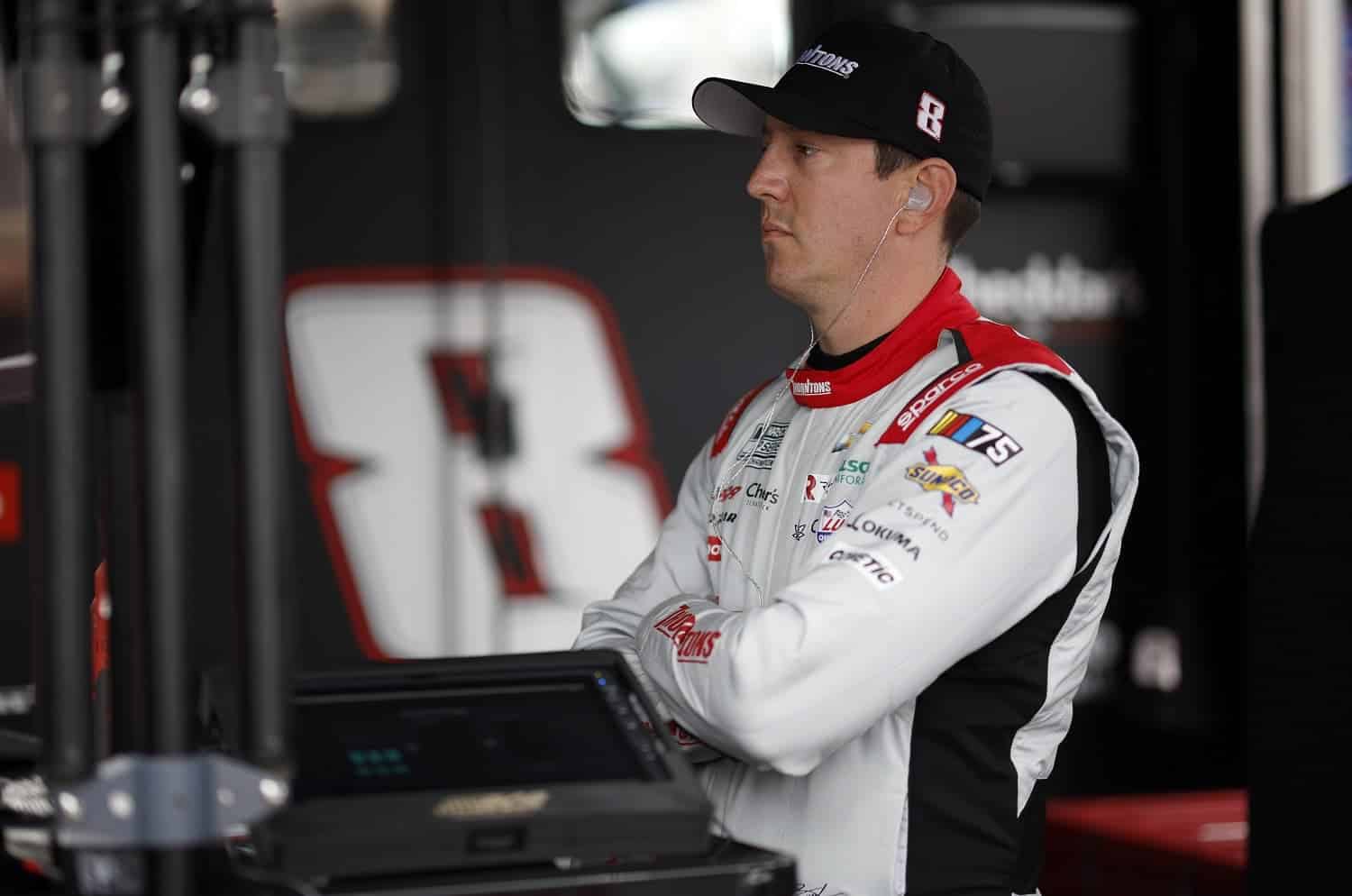 'Kyle Busch 15.0' Is Having Fun While Making a Run at Third Championship
Kyle Busch is liking what he's accomplished so far this season. Interestingly, NASCAR fans are liking the 'new' him.
A CBS Sports story this week referred to Kyle Busch as the great renegade driver of his era. A few days earlier, a Frontstretch column pointed to a change in perception of the NASCAR driver of the No. 8 Chevy comparable to what Darrell Waltrip experienced.
The thing with Busch, however, is that he isn't finished. He's only 38, leaving some prime driving years to re-invent himself a time or two more. But why would he want to? What he jokingly refers to as Version 15.0 of his public image has become a hit in grandstands and on Victory Lane.
Kyle Busch is a threat to win his third Cup Series title
More has been written about the last year of Kyle Busch's NASCAR career than has been written about Hunter Biden's laptop, so there's no need for a complete rehash. Suffice it to say the distraction of competing in the NASCAR Cup Series for Joe Gibbs Racing last season while his future was up in the air affected his performance and results.
Busch won once in the 2022 Cup Series and once in the Craftsman Truck Series. It marked his lowest output across NASCAR's three national series since 2012. However, his first season with Richard Childress Racing has been an impressive turnaround. Aside from Cup triumphs at Fontana, Talladega, and World Wide Technology Raceway, Busch has won in the truck series. He also as a couple of shots remaining to do so in the Kaulig Racing all-star car in the Xfinity Series.
He's sixth in points and a definite threat to add to the Cup Series championships he won in 2015 and '19.
Work isn't work when you're having fun
It's undeniable that the change in environment has rejuvenated Kyle Busch. For starters, his three victories before the midway point of the season comprise his best start since the 2019 championship season.
Some might attribute Busch's fast start to inheriting the No. 8 Chevy that Tyler Reddick drove to three wins last year. After all, Reddick scored two of those victories on road courses, and Busch has posted runner-up results on both early-season road courses in 2023.
But it goes beyond that. Busch has meshed quickly with crew chief Randall Burnett and owner Richard Childress, and the latter development amuses those who follow the sport in light of the legendary "Hold My Watch" fight.
"It's really fun," Busch told Fox Sports minutes before last weekend's race at Sonoma. "He and I actually have spent a little bit more time getting to know each other and having a good time. We actually went over here in Sonoma Valley earlier this week and did a wine tasting lunch and we went shooting afterwards."
A decade ago, Busch might have been shooting at Childress, not with him. What we're seeing is Version 15.0 of the driver, and he's definitely having fun.
The way we perceive Kyle Busch has changed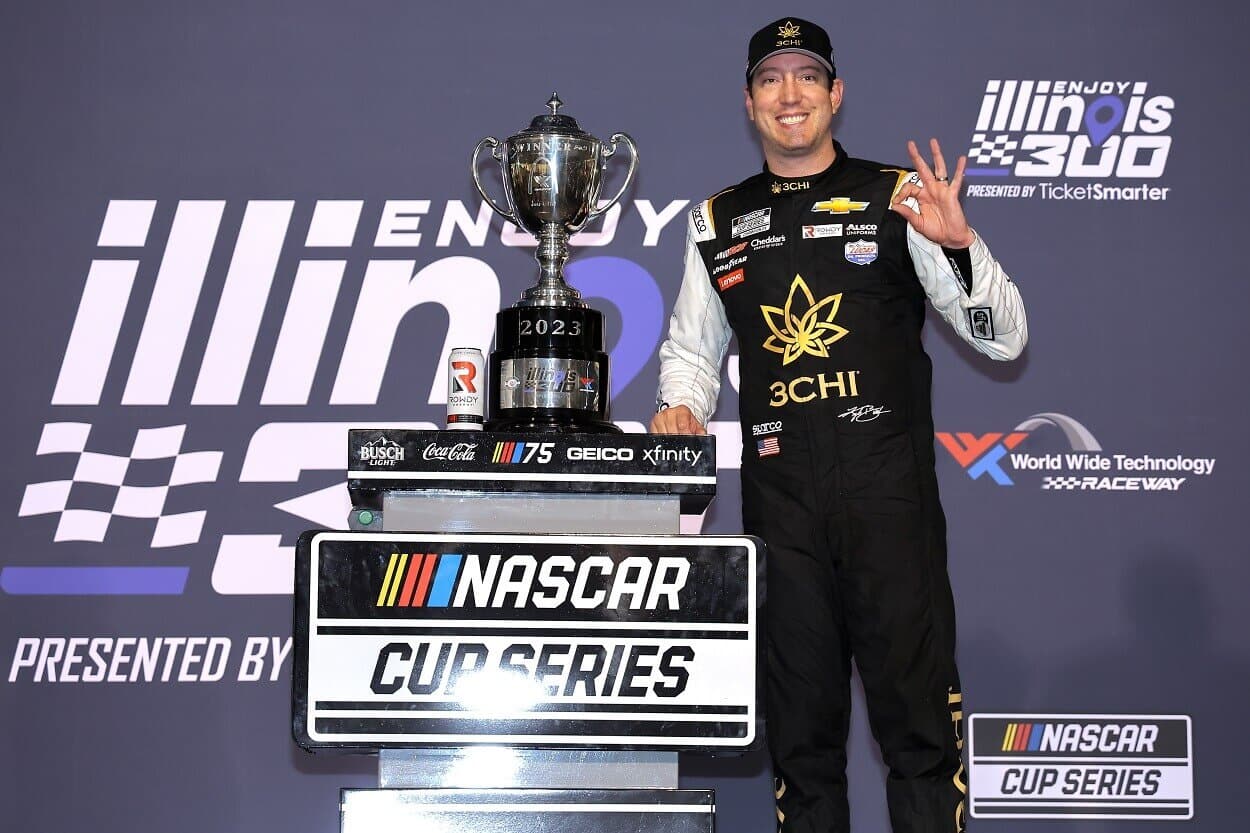 The most interesting aspect of Kyle Busch's first season at Richard Childress Racing is how fan reaction to him has evolved. There are still boos for the driver of the No. 8 Chevy during prerace introductions, but he hears more cheers now, even when he takes those victory bows after races that used to antagonize the haters.
The Frontstretch article wondered if it was sympathy for surviving the trying year at Joe Gibbs Racing, hardly the most popular team in the Cup Series. Or was it a desire to see Richard Childress and Chevy in Victory Lane?
It may be simpler than that. It might just be acknowledgment that 63 wins apiece in the Cup and Craftsman series and another 102 in Xfinity cars mean something.  
And here's a scary thought for those who still won't cheer Busch: Jimmie Johnson is already done as a full-time driver, Kevin Harvick is leaving in November, and Martin Truex Jr. might not be far behind. There'll still be older drivers in the Cup Series in 2025, but Busch is going to be the elder statesman among the drivers who routinely win. If he's not already influencing the current crop of under-30 drivers, he certainly will be by then.
Got a question or observation about racing? Sportscasting's John Moriello does a mailbag column each Friday. Write to him at [email protected].