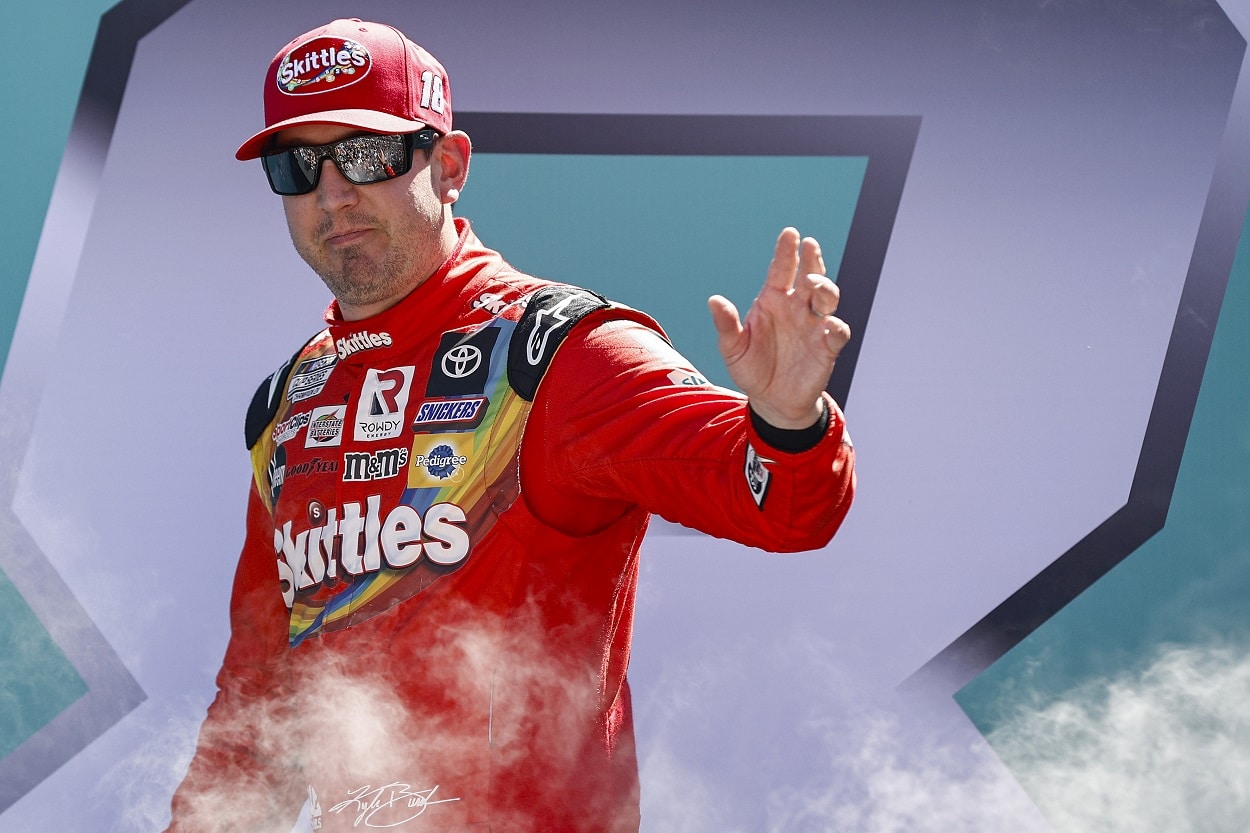 Kyle Busch Finished His Fantastic Run With Joe Gibbs Racing on a Down Note
Kyle Busch had his worst NASCAR Cup Series season since his rookie year in 2005.
Kyle Busch had one of the most tumultuous seasons of his career in 2022 and closed out his run at Joe Gibbs Racing with arguably the worst season of his 15 otherwise historically good years with the powerhouse organization.
Kyle Busch built a Hall of Fame-caliber career at Joe Gibbs Racing
Busch won 56 races and two NASCAR Cup Series championships throughout the decade and a half he spent at JGR. He also helped the organization succeed in its first year with Toyota in 2008 after switching from Chevrolet. Toyota had entered the sport in 2007 but struggled mightily with Michael Waltrip Racing and Red Bull Racing as its top organizations.
JGR joined the Toyota camp in 2008, and Busch was the one to deliver the manufacturer's first Cup Series victory when he triumphed at Atlanta Motor Speedway in only the fourth race of the year.
That was the first of eight wins in his debut season with JGR after four wins in his first three full-time seasons with Hendrick Motorsports. Busch was the regular-season champion before a rough start to the playoffs relegated him to 10th in the final standings.
The 2008 campaign kicked off one of the most successful organization-driver relationships of the last two decades in NASCAR, behind perhaps only Jimmie Johnson at HMS. Busch finished fourth or higher in the points standings six times, including five straight from 2015-19, a run that was bookended with his two titles.
That doesn't mean his time at JGR was without strife. NASCAR suspended Busch for the November 2011 race at Texas Motor Speedway after a Camping World Truck Series race two days earlier when he intentionally wrecked Ron Hornaday under caution even though Hornaday was in contention for the series championship.
Busch also stirred up plenty of controversy throughout the years with his on-track behavior or interviews after a race. Still, Busch's situation at JGR appeared as stable as any in the sport, even despite a fairly significant dropoff in performance since the start of the 2020 pandemic-riddled season. 
NASCAR no longer held practice or qualifying sessions when the sport restarted in May after a two-month break, and Busch did not win until the October race at Texas after he had been eliminated from the NASCAR Playoffs two weeks prior.
His 2021 season was a similar slog. He still nearly reached the Championship 4 after two wins in the regular season, but his 334 laps led were his fewest in a season since he joined the series full-time in 2007.
Loss of longtime sponsor sparked Busch's eventual departure from JGR
Then came the news in December 2021 that M&M's/Mars, which had sponsored Busch since he joined JGR and had sponsored a race car in some form since 1990, would be ending its involvement in NASCAR at the end of the 2022 season.
That set in motion a scramble at JGR to try to fill the massive void of a sponsor that had appeared on the hood of the No. 18 car for the vast majority of each season for 15 consecutive years.
Nothing came together throughout the first half of the season, and rumors began to intensify that Busch might not return to JGR, a thought that would have seemed unthinkable only six months beforehand.
Busch still had a good first half of the season on the track. He got a gift win in the dirt race at Bristol Motor Speedway in April when leaders Chase Briscoe and Tyler Reddick collided on the final lap.
Three consecutive top-three runs at the end of May and early June had him second in the points standings after he ran runner-up to Joey Logano at World Wide Technology Raceway.
Negotiations between Busch and JGR continued to stagnate, however, and Busch finally announced on September 13 he would be leaving the organization at the end of the 2022 season and join Richard Childress Racing to drive the No. 8 car in 2023.
His season continued to go downhill after RCR announcement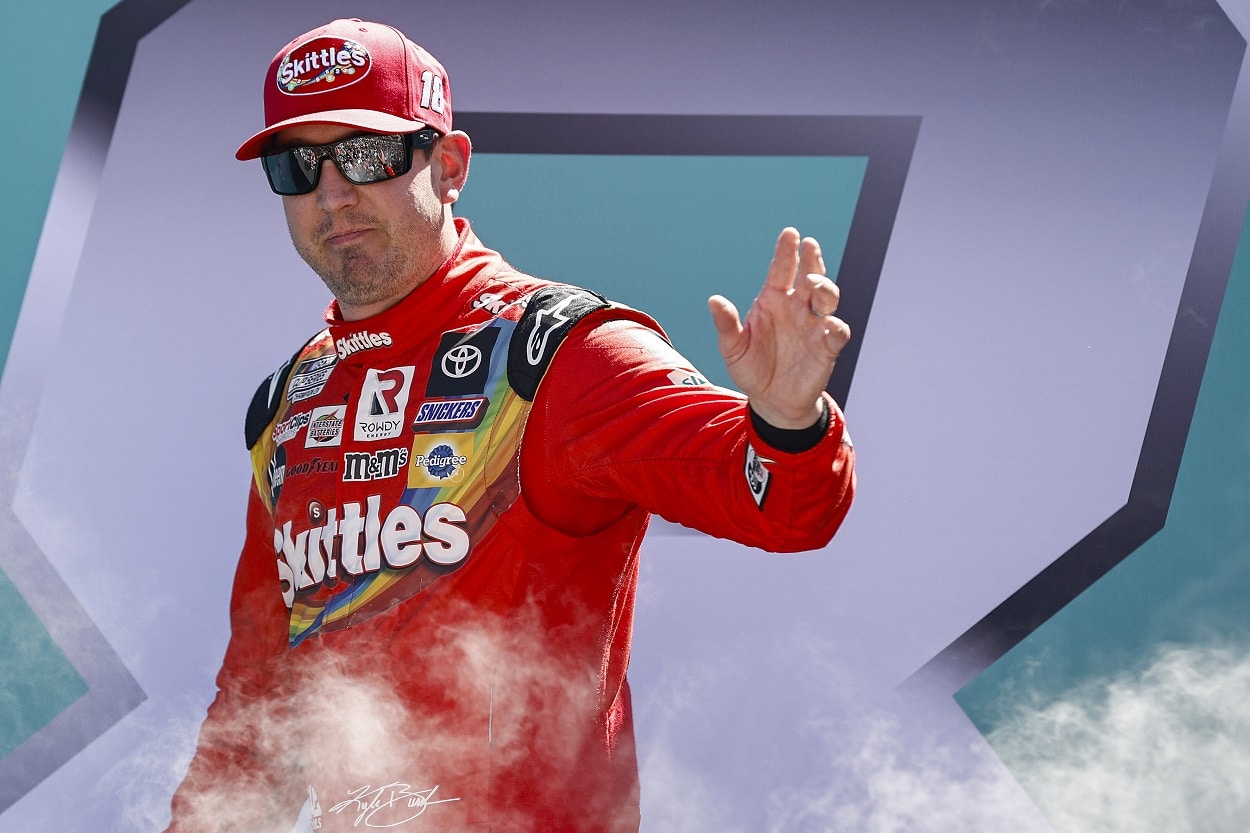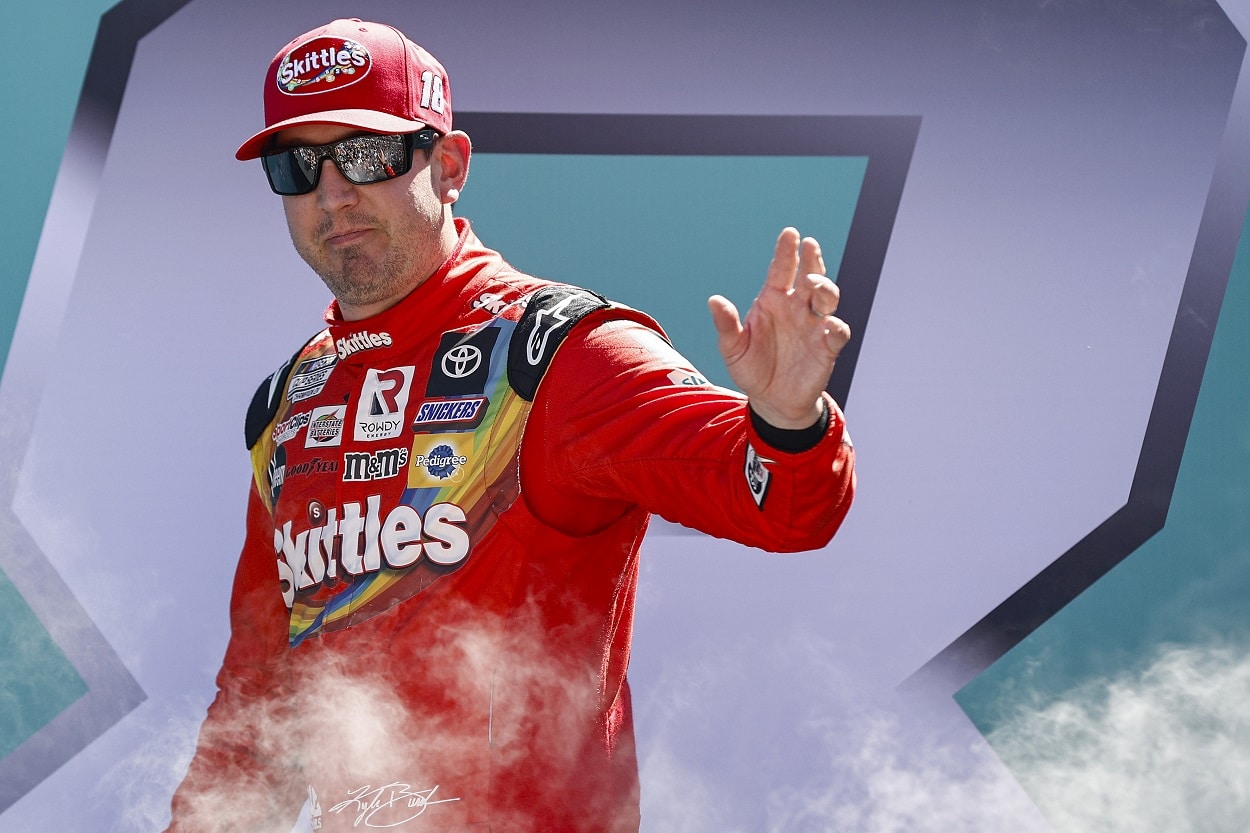 Busch was eliminated from the playoffs the following week after his engine blew up halfway through the night race at Bristol Motor Speedway, and he finished last after an early crash the following week at Texas Motor Speedway.
Three straight top-10s in races six through eight of the playoffs suggested Busch might have a chance to achieve one more win at the end of his tenure with JGR, but his race to end the Round of 8 at Martinsville Speedway was one of the worst of his career.
Busch finished six laps down in 29th even though he did not wreck or have a mechanical malfunction. He rebounded to seventh in the season finale at Phoenix Raceway, but that could not save him from finishing 14th in the playoff standings, his worst result since he finished 20th as a 20-year-old rookie in 2005.
After all the turmoil of his 2022 saga that ended more poorly than many expected, perhaps a fresh start at RCR will be best for everybody.
Have thoughts on this topic? Keep the conversation rolling in our comments section below.