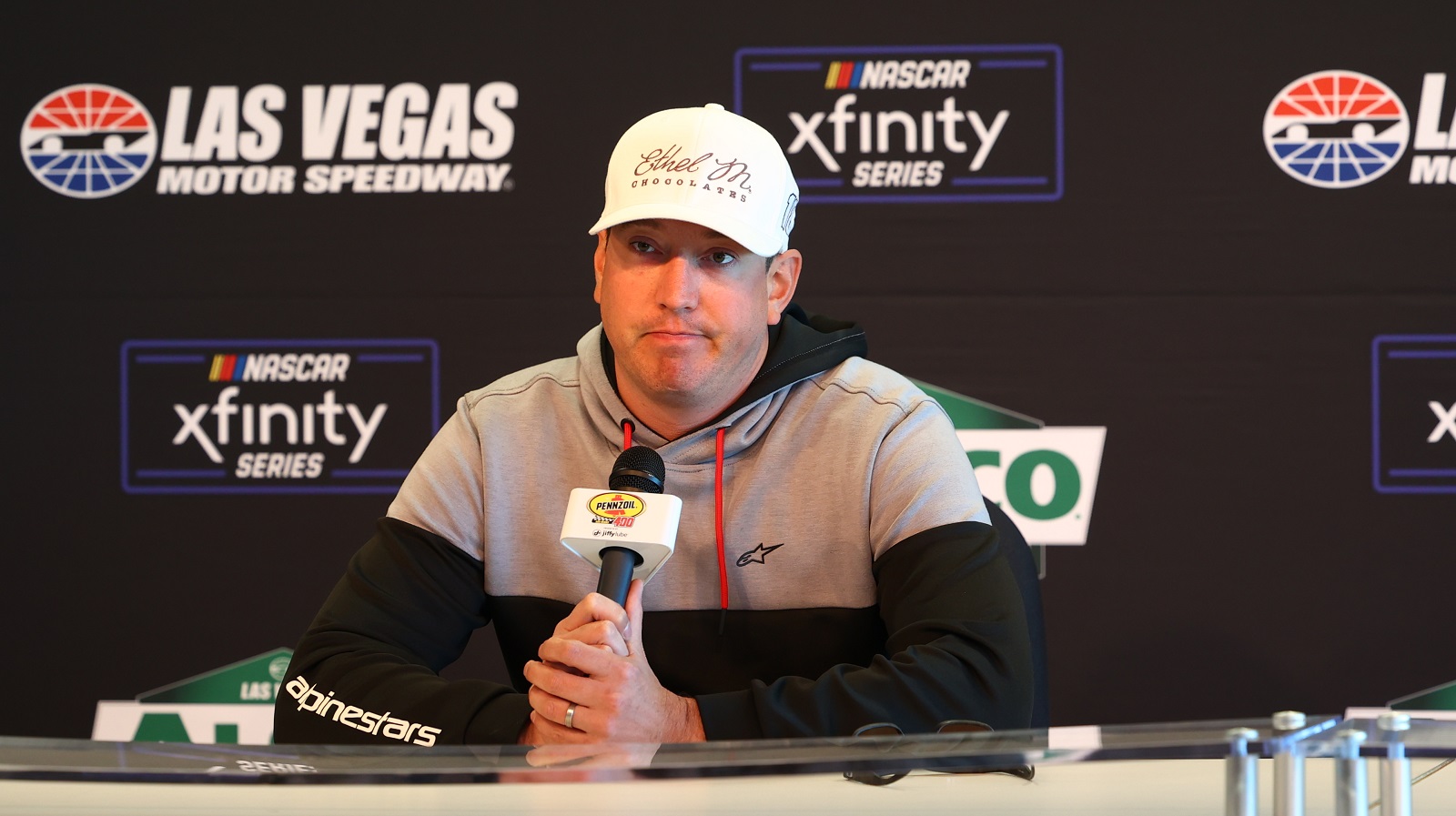 Kyle Busch and Kyle Larson Prepared for Phoenix by Playing in the Dirt
Kyle Busch did some moonlighting ahead of the NASCAR race at Phoenix Raceway. coming away with a dirt-track victory where his 6-year-old son also won.
It was a full week for Kyle Busch even before the green flag came down on the Ruoff Mortgage 500 at Phoenix Raceway on Sunday. At least the veteran NASCAR driver came into the weekly Cup Series race with some positive vibes following a cool father-and-son adventure Saturday night.
Say what you will about Busch and his antics during and after NASCAR races, but the guy displays rock-solid priorities by making time to share a joint passion for racing with his son.
Kyle Busch's incident at Las Vegas is already old news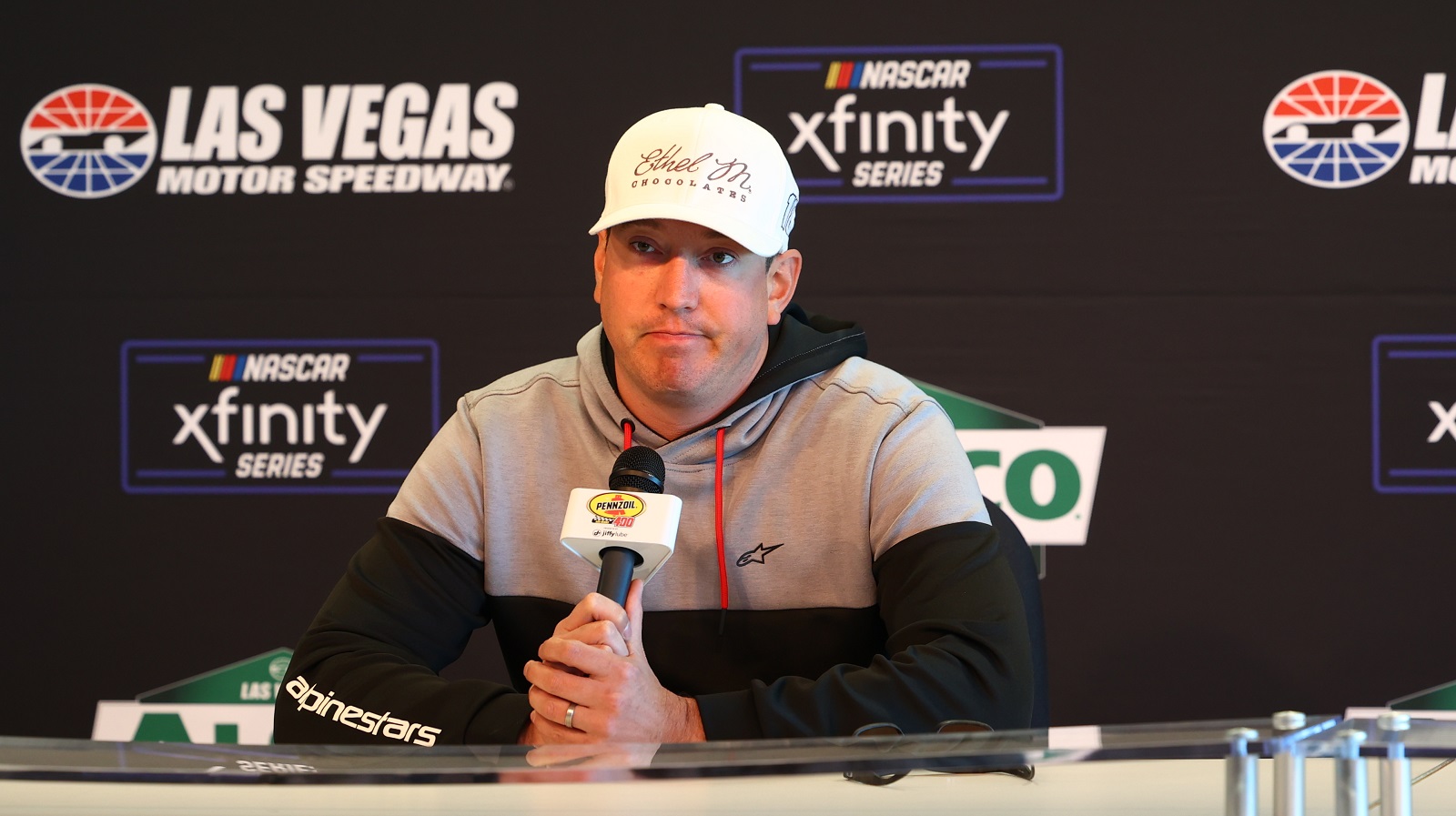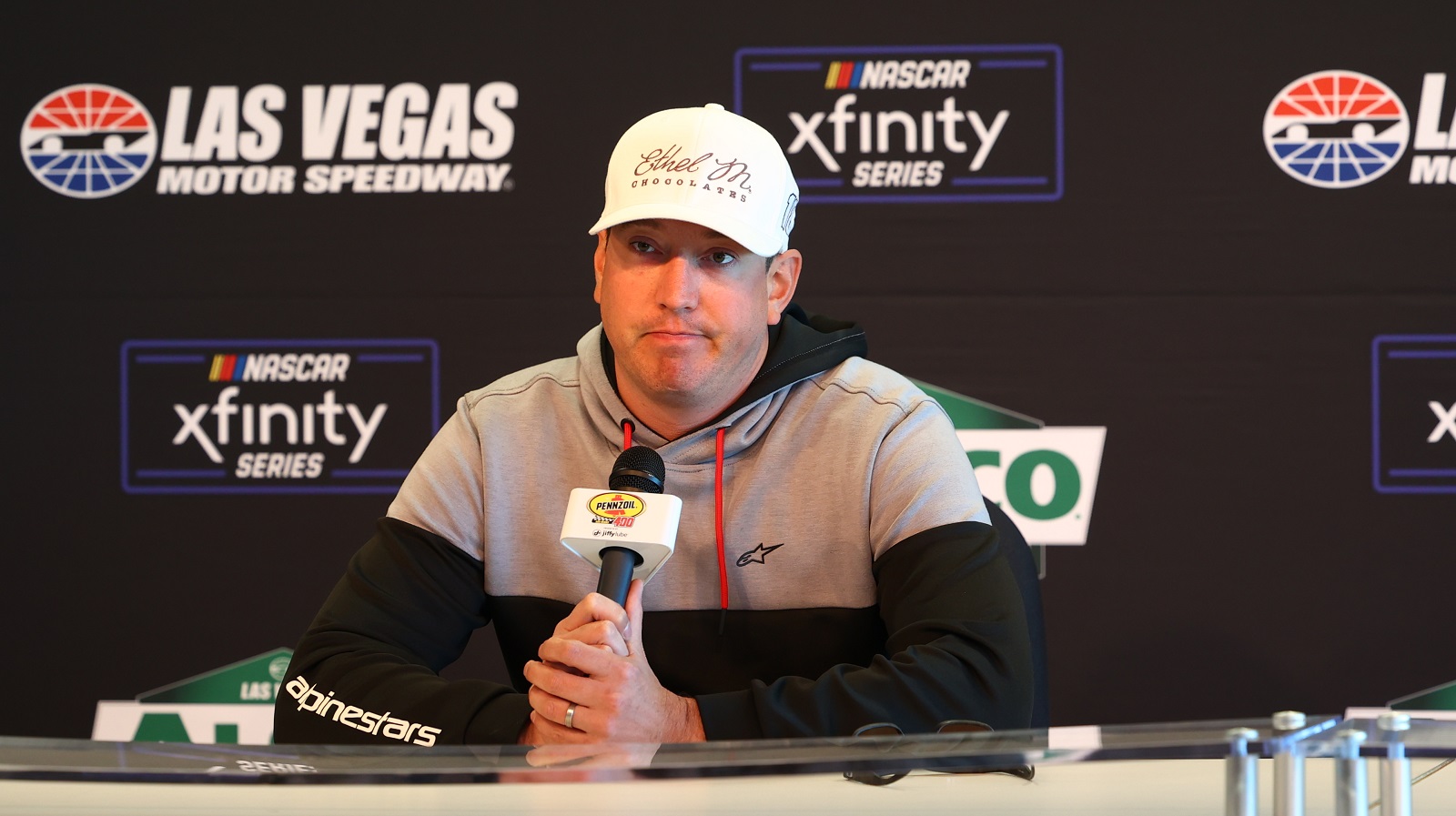 The dust-up between Kyle Busch and Alex Bowman in the immediate aftermath of last weekend's race in Las Vegas was over between the drivers by Monday, even if the story remained headline fodder through late in the week.
In short, he blurted a profane rant into the team radio after Bowman pulled out a dramatic overtime victory with the help of a savvy decision by his crew chief to go with a two-tire change instead of four during the final caution. Bowman teammates Kyle Larson and William Byron did likewise, and the three Hendrick Motorsports cars leapfrogged Busch for the restart.
Busch alluded to Bowman's penchant for pulling out victories despite leading very few laps, implying the wins were more about luck than skill. However, Bowman said the two spoke on Monday, and all is well between them; Busch was simply frustrated over a missed opportunity on his hometown track.
Brexton and Kyle Busch scored wins on the dirt Saturday night
Kyle Busch is no stranger to extracurricular racing, even if the added attention he earns beyond NASCAR Cup Series races normally is for his participation in Xfinity or truck series races. Though he has won "only" 59 Cup Series races entering Sunday's contest at Phoenix Raceway, his 102 Xfinity victories and another 61 triumphs in the Camping World Truck Series make him the winningest driver in NASCAR history.
Busch has made just one Camping World start (finishing second in Las Vegas) and none in Xfinity cars this season, but he's still squeezing in extra racing. However, rather than battling door-to-door with the likes of Kyle Larson on asphalt, Busch is hitting the dirt circuit with his 6-year-old son, Brexton.
On Saturday, Busch logged some practice and then ran qualifying at Phoenix Raceway ahead of Sunday's race. From there, he drove half an hour to Glendale's Adobe Mountain Speedway, where father and son earned matching checkered flags.
Pop scored $300 (no, that's not a typo) for triumphing in his micro car in the NOW 600 Series. Meanwhile, son Brexton emerged victorious in the Junior Sprints of Arizona division. The two posed side-by-side while standing in the cars, making for an adorable photo that Busch shared on Twitter.
Dirt racing is a relatively new fascination for Busch, though it's becoming increasingly clear that it's less about his insatiable thirst for winning than it is about spending quality time with his son.
Now that Breton is scoring some victories of his own, he's establishing a name in the racing world. In fact, SERVPRO began sponsoring him last year and recently renewed the deal.
Kyle Larson also visited Victory Lane on Saturday
While Kyle Busch was making the easy commute to an Arizona dirt track, NASCAR Cup Series rival Kyle Larson flew 500 miles to Tulare, California, to score his victory Saturday night at Thunderbowl Raceway.
Larson had to commute by plane Friday and Saturday, meaning that he may have taken a loss despite winning the $10,000 feature in the World of Outlaws NOS Energy Drink Sprint Car Series event.
Larson, who hadn't competed at the track since 2013, took the lead on the 19th of 35 laps and held off brother-in-law Brad Sweet, who races for former NASCAR driver Kasey Kahne's team, for his 25th career WoO victory.
He'll have his work cut out for him Sunday, starting from the back of the field in the Cup Series race after his team had to swap out some equipment.
Like Sportscasting on Facebook. Follow us on Twitter @sportscasting19.